These fudgy Keto No Bake Cookies will remind you of classic no bake chocolate cookies without all the carbs! At just one net carb per cookie these sweet treats won't break your keto diet!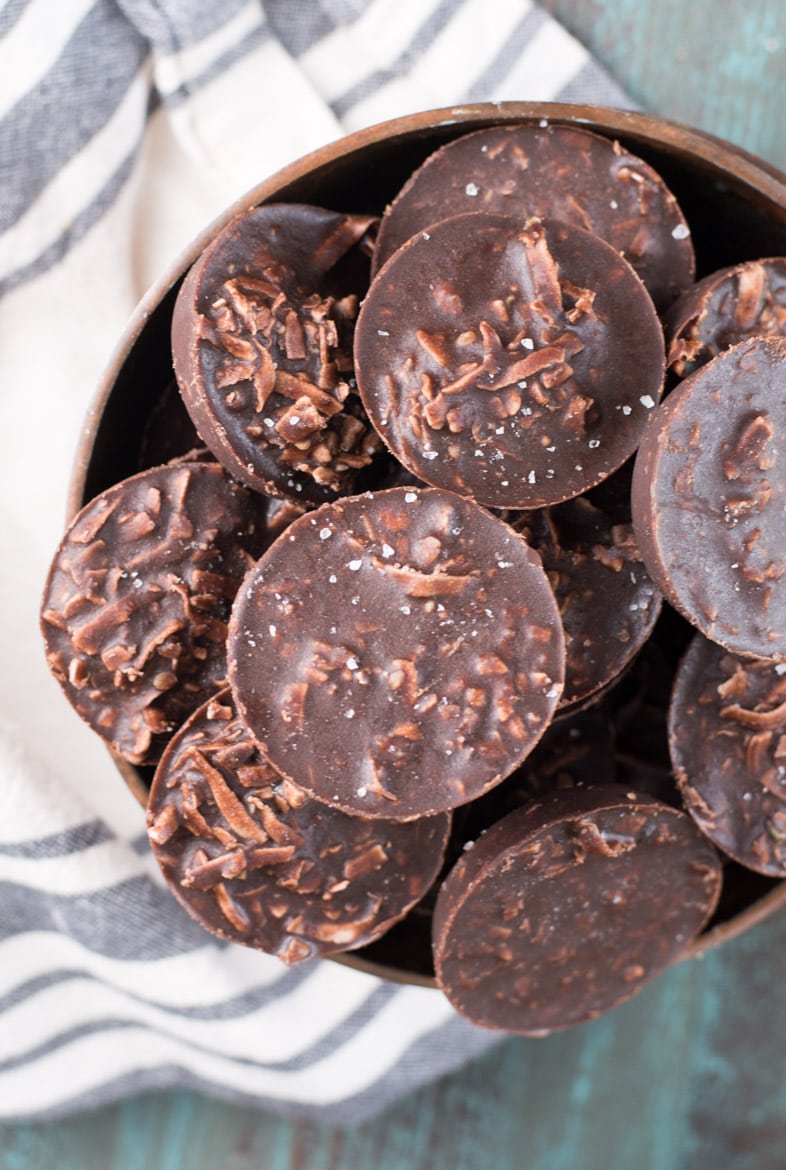 Growing up in my small town there was a local woman who made those delicious no bake oatmeal peanut butter cookies that everyone knows and loves. She had a rich chocolate version and a delicious peanut butter version. Local restaurants and shops, as well as the high school, sold them.
My vice was the melt in your mouth peanut butter version and Mr. Maebells' was always the chocolate. Sadly, as a low-carb gluten-free family those beloved Dotta Sue cookies just aren't an option anymore. These Keto No Bake Cookies are a low carb spin on my favorite childhood cookie.
To be fair, these are not a match for a true classic no bake peanut butter cookie. How could it be? Without traditional sugar and oats it would be impossible. However, considering that these only have about one net carb per cookie they are a pretty excellent substitute!