Try these Keto Buffalo Chicken Zucchini Boats packed with tangy buffalo sauce, chicken and cheese! These zucchini boats are cooked in either an air fryer or oven for a delicious low carb meal!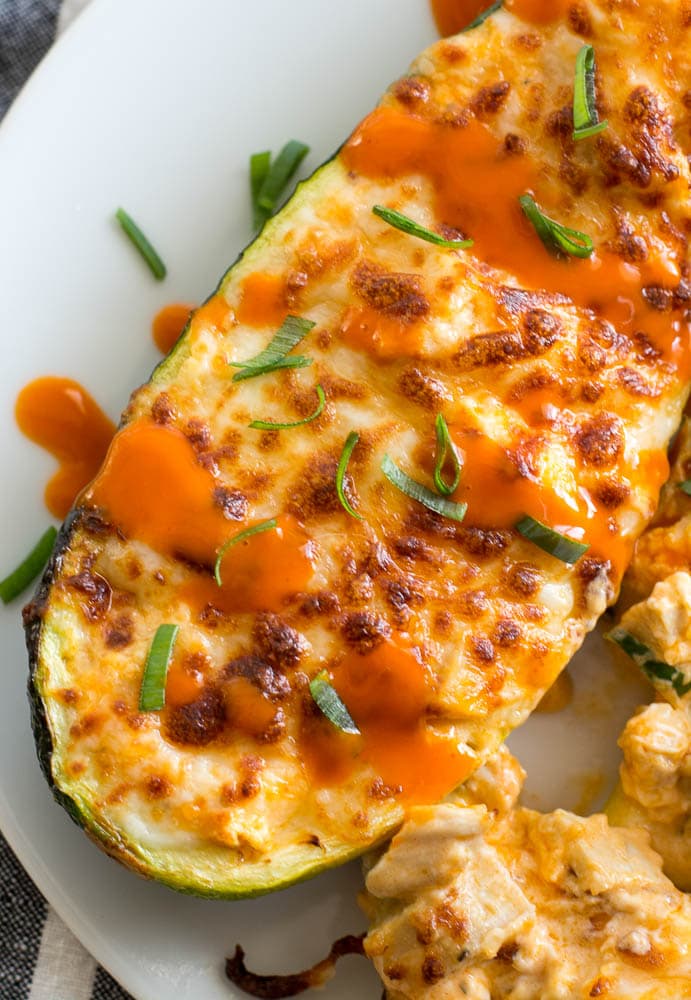 I'm super excited to share todays recipe with you guys. If you follow me on Instagram you might have seen me make this for dinner a few weeks ago. That was actually the first time I made it and it was such a success! We are huge zucchini boat fans and I had planned to bake them like normal, but I decided to try them in the air fryer and the result was delicious! The zucchini gets tender and slightly crisp and then the cheese on top gets bubbly and slightly browned, it is just perfect! And bonus points that it can be done without turning on the oven and heating the kitchen in this sweltering heat.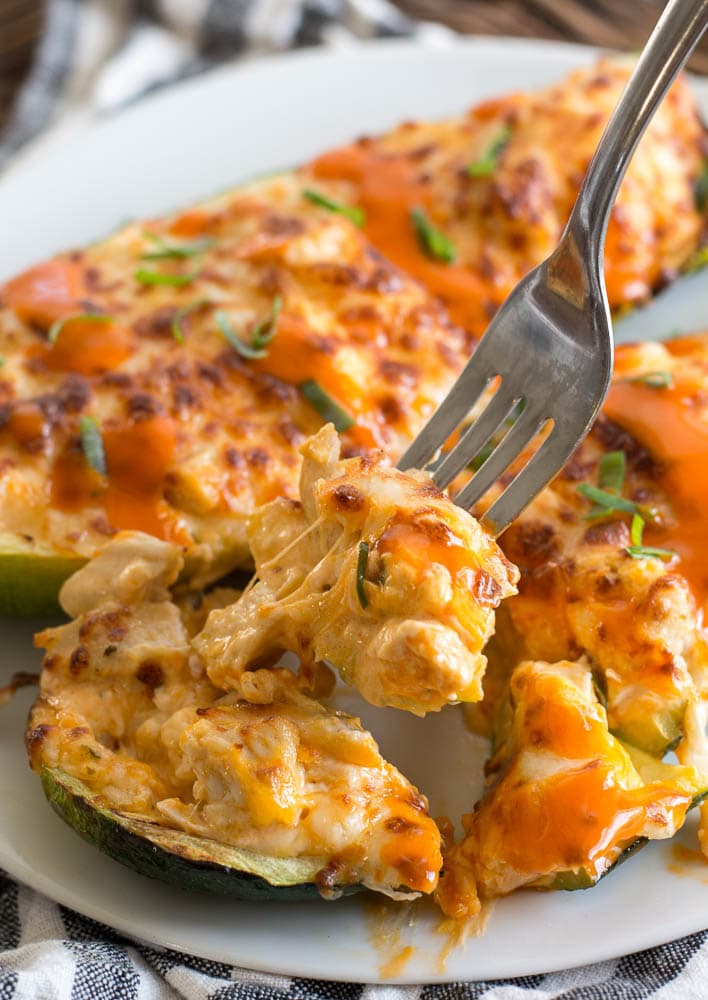 Do I have to use an air fryer?
If you don't have an air fryer or are cooking for a crowd don't worry, you can certainly still bake these. The oven instructions are also listed in the recipe card. This is a very easy recipe to prepare either way. I like the air fryer option because as I mentioned it prevents the oven from heating up my kitchen so much. I am also only cooking for two people so it makes it pretty quick and the crispy texture the air fryer provides is delicious!
Other Easy Keto Recipes
If you are new to Keto try my favorite Sausage Egg and Cheese Bites, they contain less than one net carb per bite and they are perfect for meal prep! One of my favorite easy low carb dinners is this One Pan Cabbage Casserole. It is so easy, cheesy and delicious and it has less than 9 net carbs per serving. Some other favorites, Keto Chocolate Cookies, Pimento Cheese and Bacon Stuffed Peppers and Sausage and Cream Cheese Pinwheels!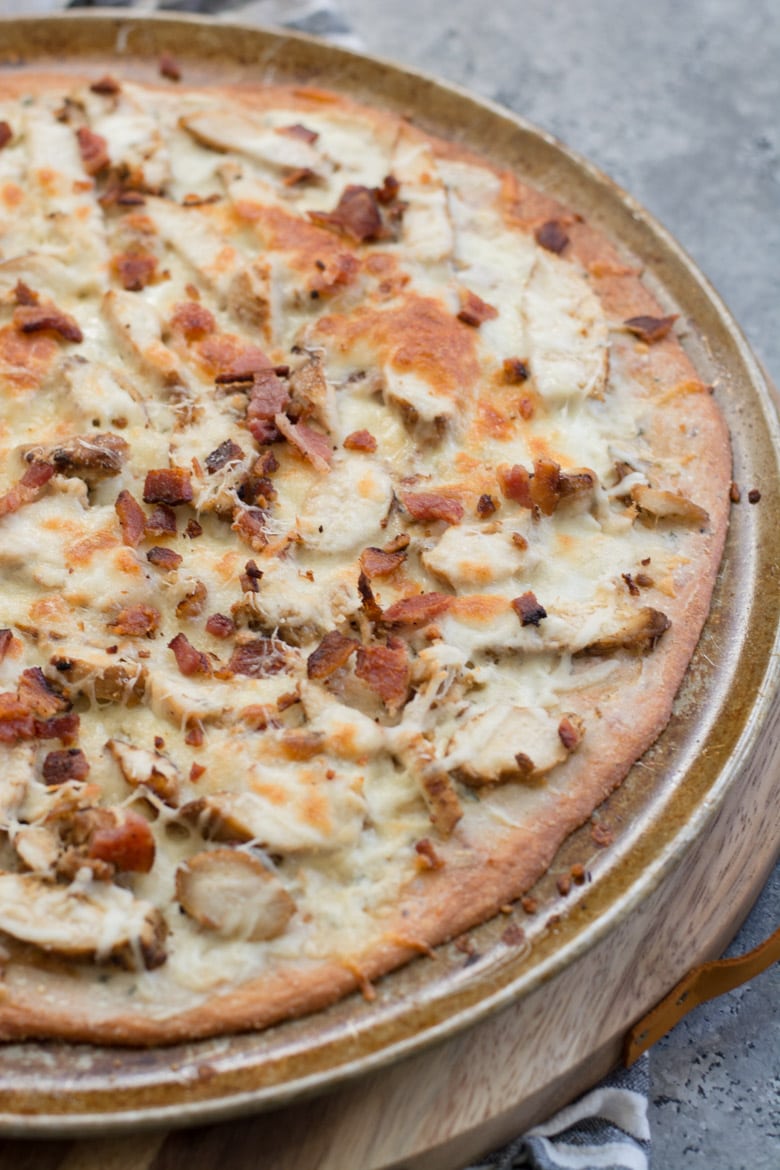 Keto Chicken Bacon Ranch Pizza