Ready to try keto? I've made it easy with this Easy Keto Meal Plan which includes 5 EASY low carb dinners plus a keto dessert recipe complete with net carb counts and a printable shopping list.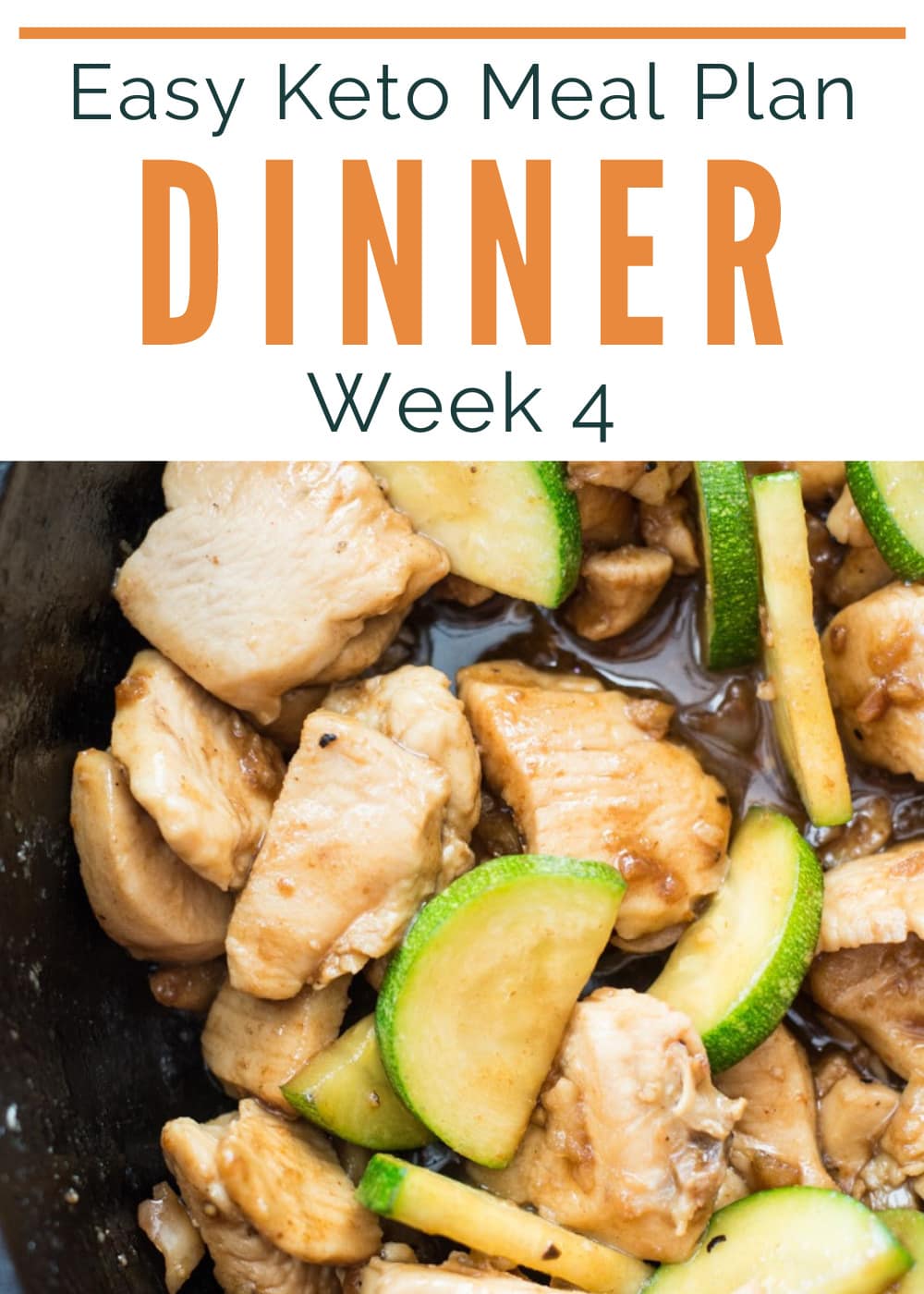 Welcome to the fourth week of Easy Keto Meal Planning! Curious about keto but not sure where to start? I can help! This Easy Keto Meal Plan includes 5 EASY low carb dinners plus a keto dessert to satisfy your sweet tooth.
This guide is complete with net carb counts and a printable shopping list. This week we have a delicious One Pan Cheesy Cabbage Casserole, Buffalo Chicken Zucchini Boats, One Pan Sesame Chicken and a Taco Soup you will love!
Every week I will be sharing new meal plans to take the stress out of keto meal planning. As a general rule I stick to simple recipes that do not require hard to find ingredients. Most recipes are one pan meals that can be made in 30 minutes or less. The few exceptions are slow cooker meals that are easy dump and go recipes. This meal plan is designed for people who love good food, but don't want to devote hours to hard to make keto meals.
If you are looking for a way to loose weight, feel better and get your carb consumption under control this is it! Below you will find links to each recipe, including net carb count and how much each recipe yields. You can also check out all of my keto recipes here. The printable shopping list and meal planning guide is included below. Every week on Saturday morning I'll be sharing a new menu for the week ahead. So, sit back and relax. Keto just got a lot easier.
Monday: One Pan Cabbage Casserole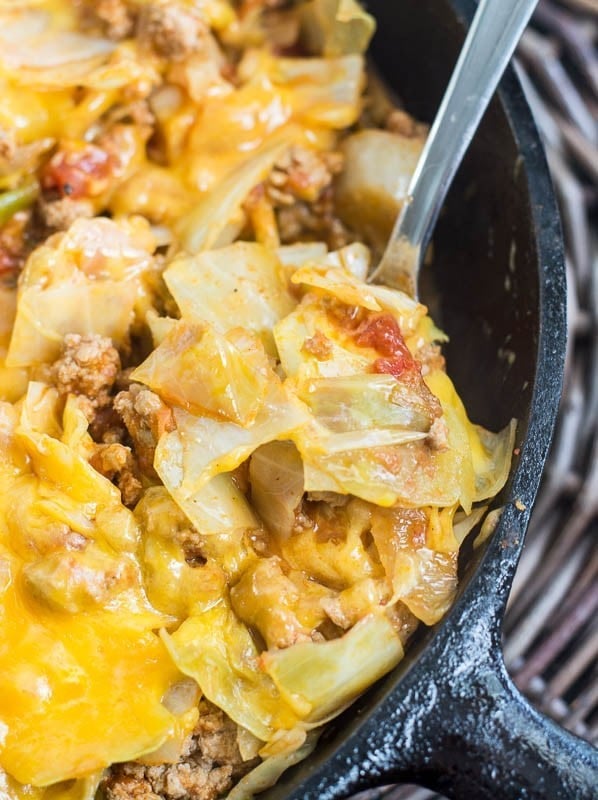 This Low Carb Cheesy Cabbage Casserole is a one pan, easy dinner ready in 30 minutes! The perfect easy keto dinner! This recipe serves 6 and has 7.4 net carbs per serving. This reheats great making it perfect for meal prep!
Tuesday: Easy Keto Taco Soup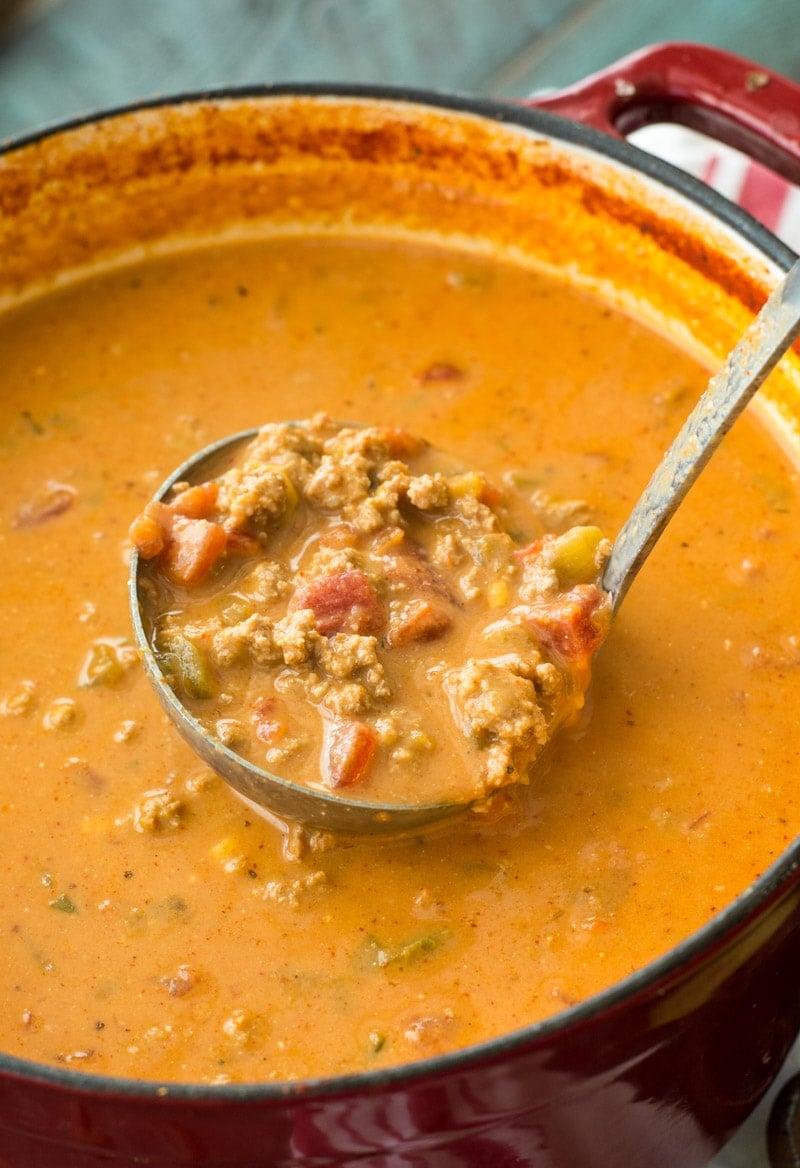 This Cheesy Keto Taco Soup is loaded with Mexican flavor and none of the carbs! At less than 6 net carbs per serving this no bean, low carb soup will be your new favorite! This recipe serves 8 and has 5.3 net carbs per serving. It has a mild spice level making this a family friendly option that even kids will enjoy!
Wednesday: Buffalo Chicken Stuffed Zucchini Boats (air fryer or oven)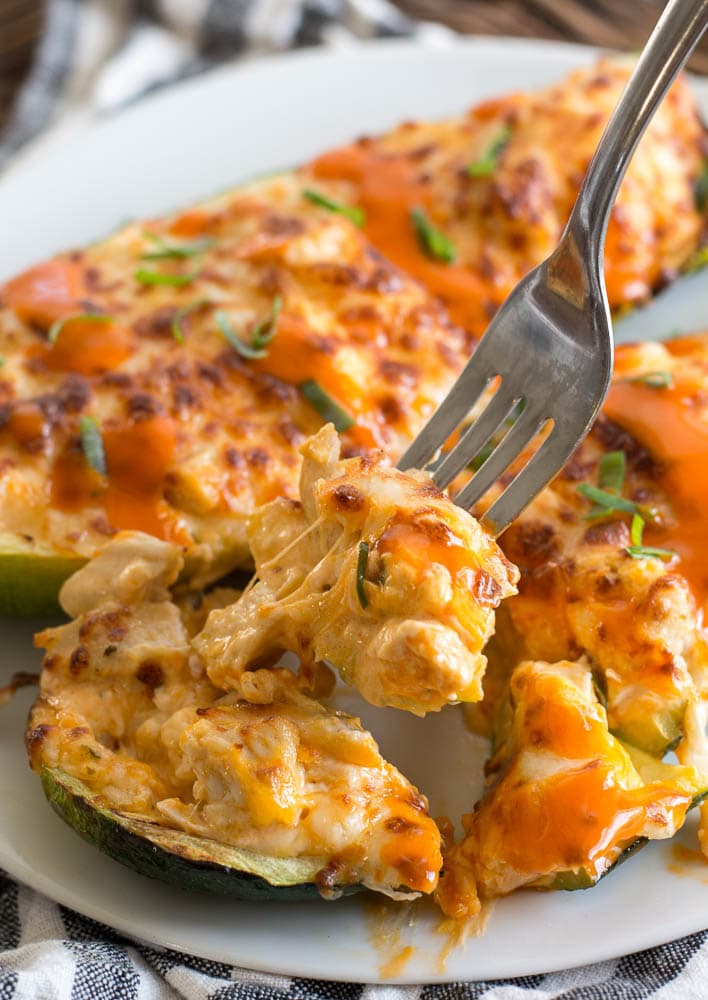 Try these Keto Buffalo Chicken Zucchini Boats packed with tangy buffalo sauce, chicken and cheese! These zucchini boats are cooked in either an air fryer or oven for a delicious low carb meal! This recipe serves 4, but can be very easily multiplied to serve more. Per boat this is only 4 net carbs, so you can even have seconds!
Thursday: Sesame Chicken Stir Fry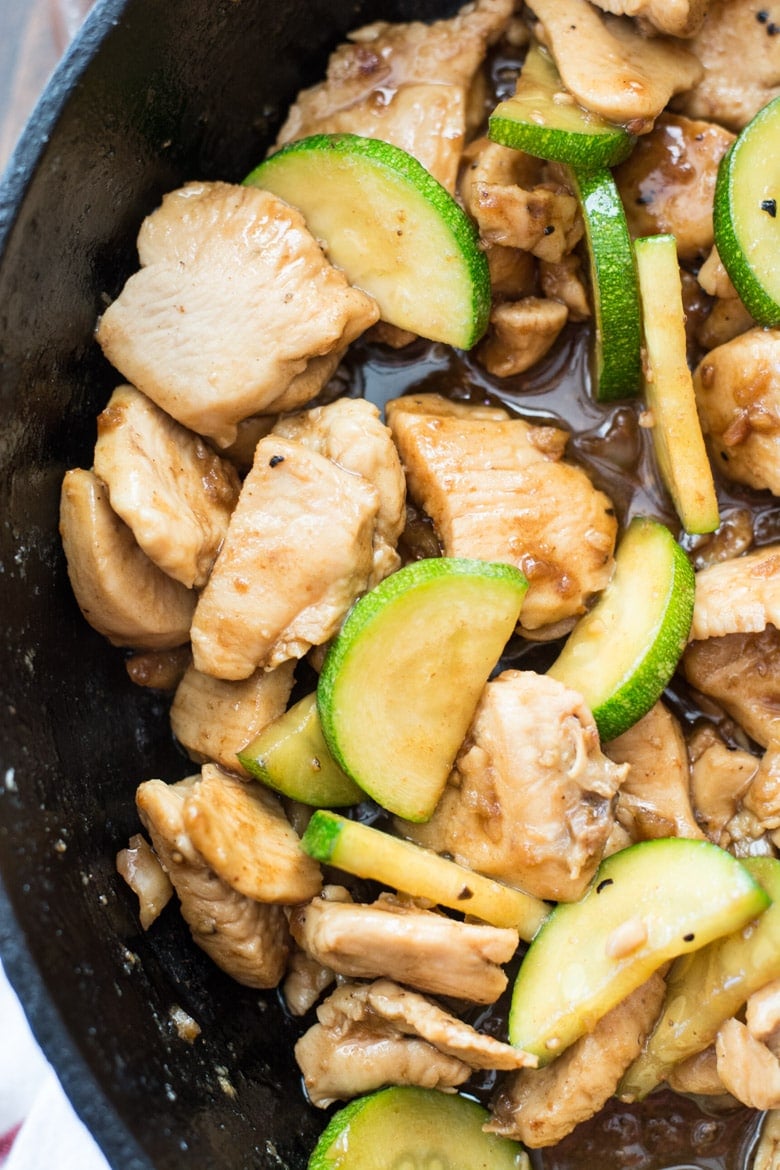 This Keto Sesame Chicken Stir Fry features thinly sliced chicken and zucchini with a rich Asian sauce. At just 2 net carbs per serving and ready in 30 minutes this is the ultimate easy low carb meal! This recipe serves 4 and it excellent on its own, but also great in a lettuce wrap or served with cauliflower rice.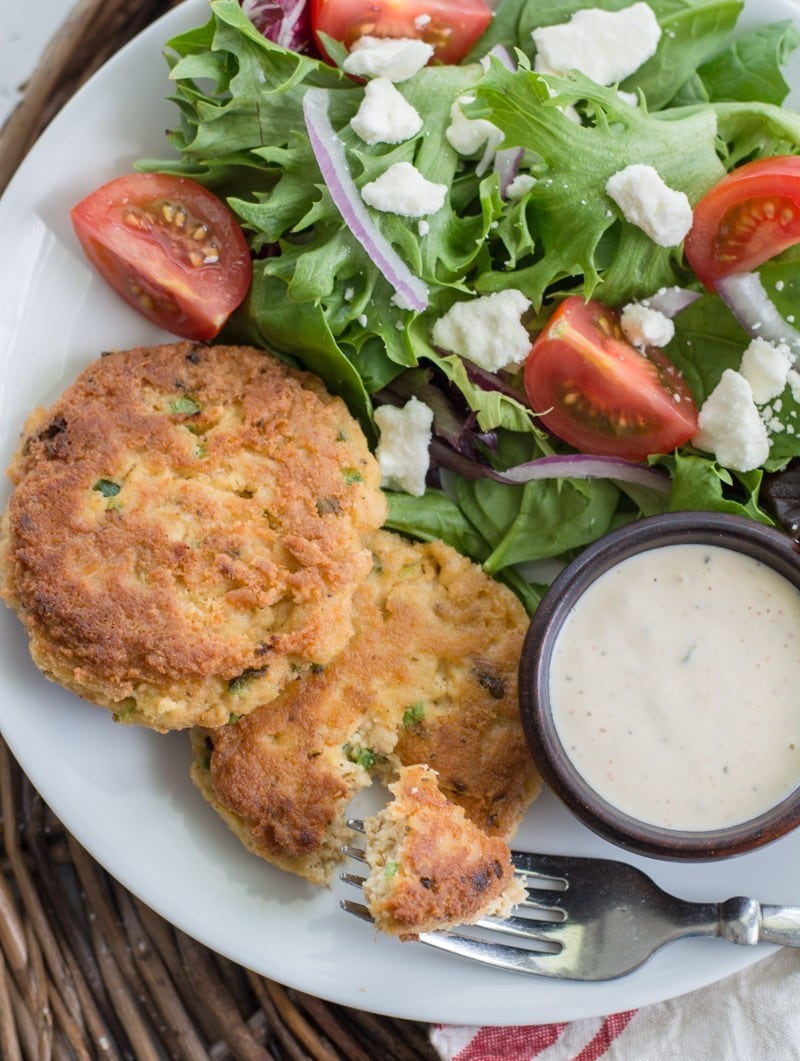 These Crispy Keto Salmon Patties are packed with tender salmon, cajun spices and fried until golden brown! An easy low carb dinner perfect for busy nights! This recipe makes 5 decent sized salmon patties that contain 4.4 net carbs each.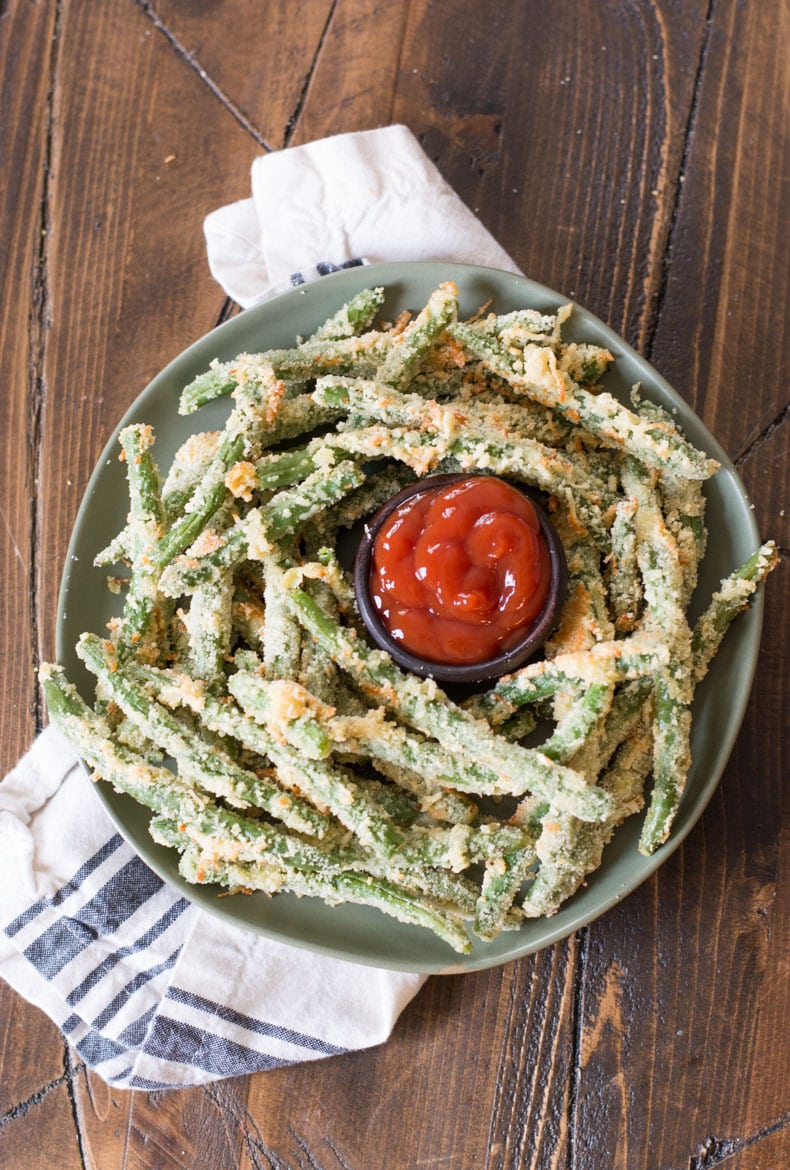 An easy side are these crispy Green Bean Fries that can be made in the air fryer or oven. One serving is 5.6 net carbs.
Dessert: Keto No Bake Cookies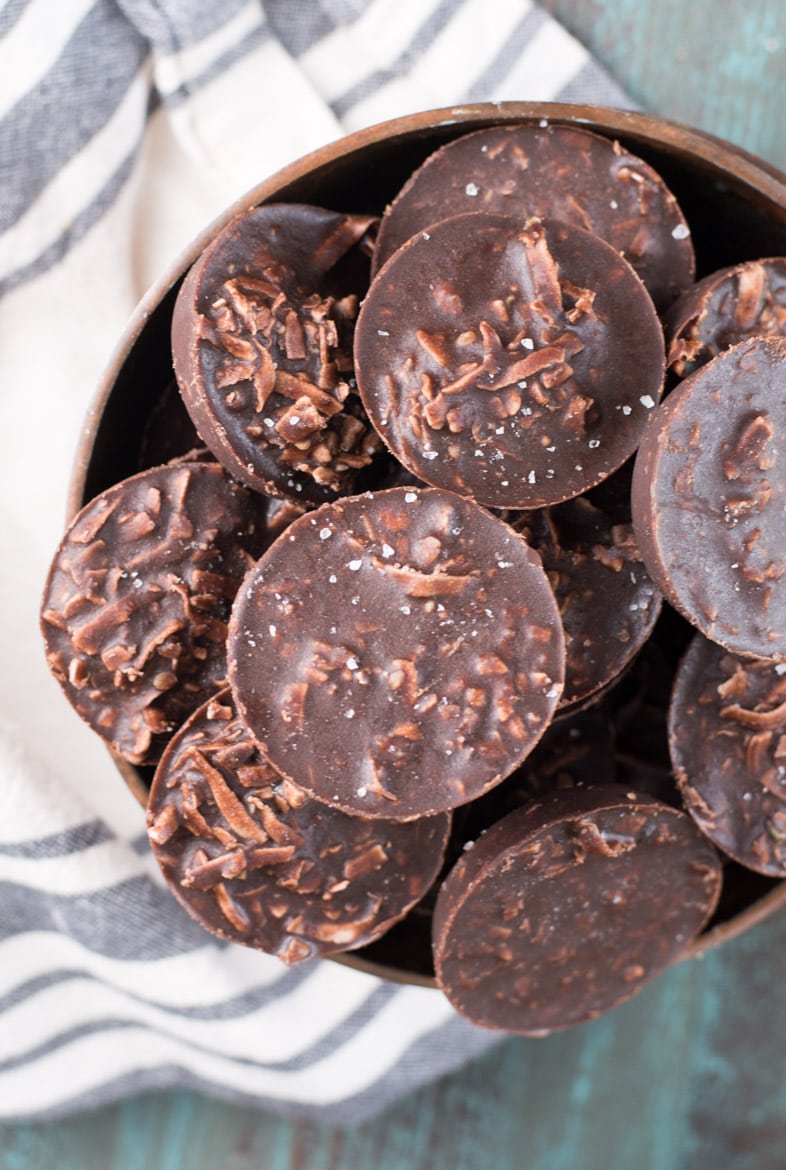 These fudgy Keto No Bake Cookies will remind you of classic no bake chocolate cookies without all the carbs! At just one net carb per cookie these sweet treats won't break your keto diet! This recipe makes 48 small cookies so they are perfect for low carb meal prep.
Easy Keto Meal Plan with Grocery List (click here to download)