Ready to try keto? I've made it easy with this Easy Keto Meal Plan which includes 5 EASY low carb dinners plus a keto dessert recipe complete with net carb counts and a printable shopping list.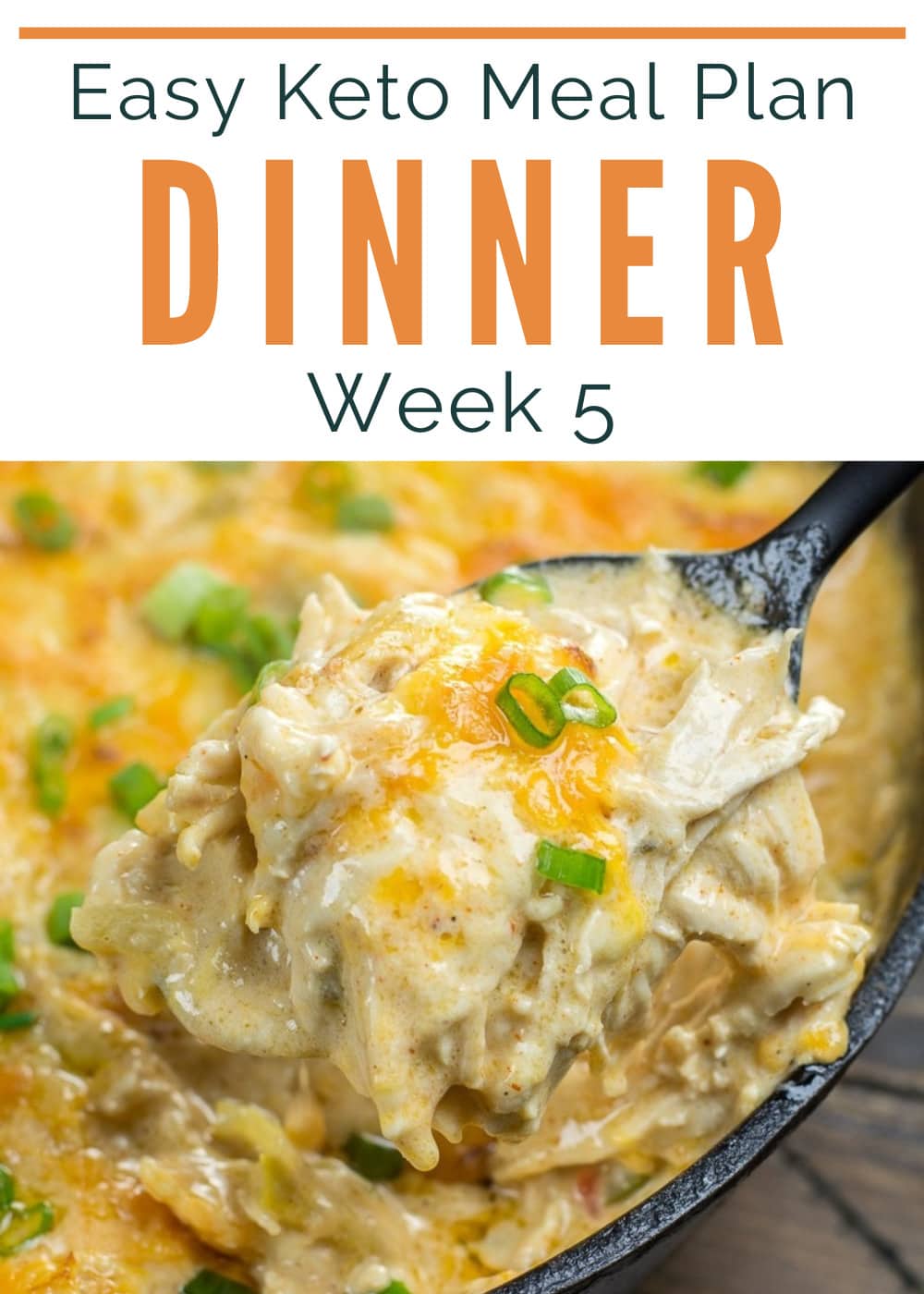 Welcome to the fifth week of Easy Keto Meal Planning! Curious about keto but not sure where to start? I can help! This Easy Keto Meal Plan includes 5 EASY low carb dinners plus a keto dessert to satisfy your sweet tooth.
This guide is complete with net carb counts and a printable shopping list. This week we have a delicious One Pan Cheesy Green Chili Chicken Casserole, Chicken Bacon Ranch Pizza, yes pizza! I also have pizza bites that would be great for the super bowl and a strawberry cheesecake parfait that is great for breakfast or dessert!
Every week I will be sharing new meal plans to take the stress out of keto meal planning. As a general rule I stick to simple recipes that do not require hard to find ingredients. Most recipes are one pan meals that can be made in 30 minutes or less. The few exceptions are slow cooker meals that are easy dump and go recipes. This meal plan is designed for people who love good food, but don't want to devote hours to hard to make keto meals.
If you are looking for a way to loose weight, feel better and get your carb consumption under control this is it! Below you will find links to each recipe, including net carb count and how much each recipe yields. You can also check out all of my keto recipes here. The printable shopping list and meal planning guide is included below. Every week on Saturday morning I'll be sharing a new menu for the week ahead. So, sit back and relax. Keto just got a lot easier.
Monday: One Pan Green Chili Chicken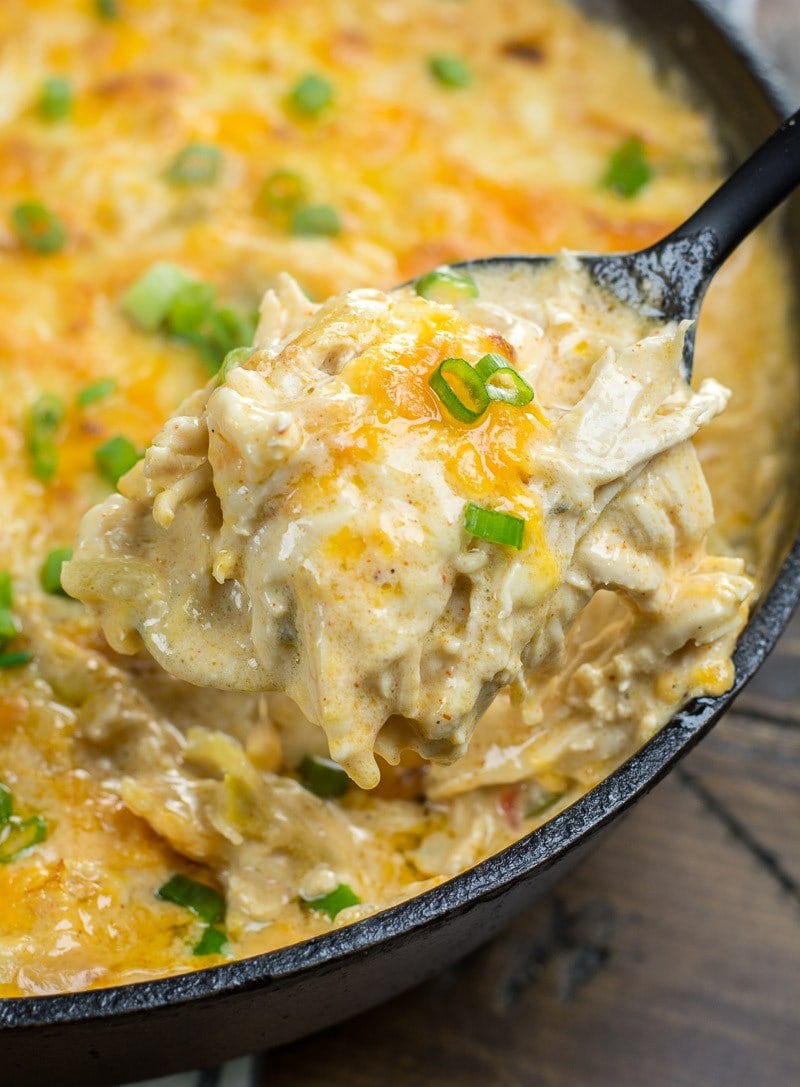 This easy One Pan Keto Green Chili Chicken is the ultimate cheesy low carb casserole! At under 4 net carbs per serving this will be a weekly staple on your keto diet!
Tuesday: Steak and Eggs with Cheddar Biscuits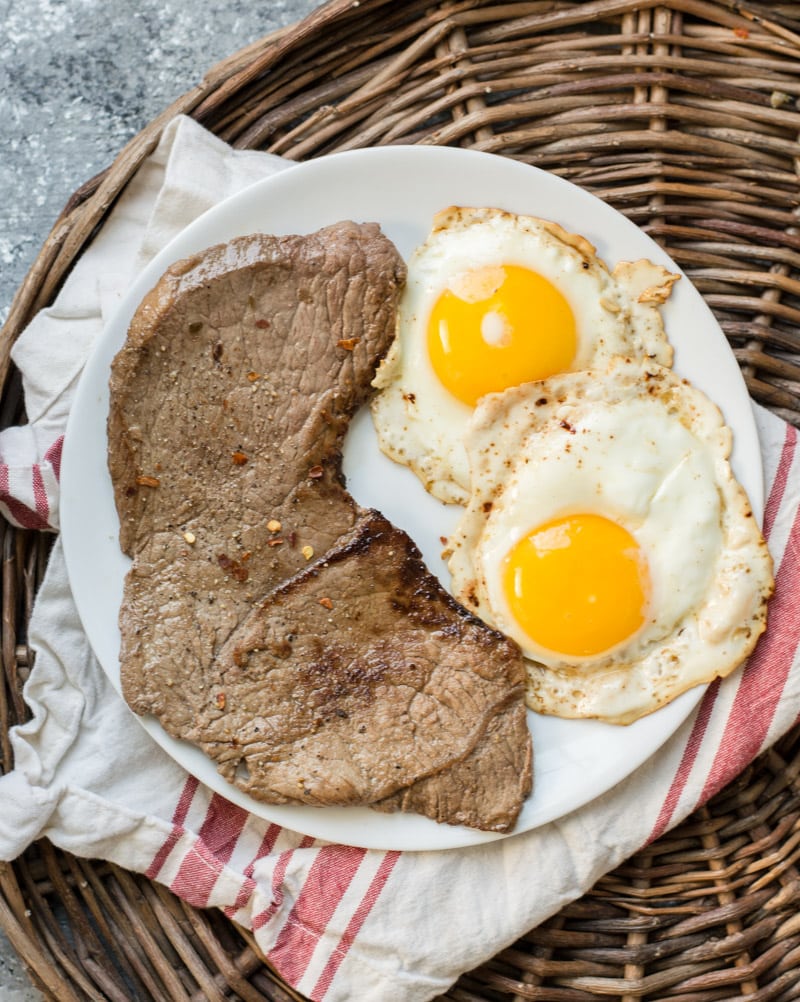 You will want to add these Steak and Eggs to your weekly menu! This keto meal is super low carb, packed with protein and contains only 3 real ingredients!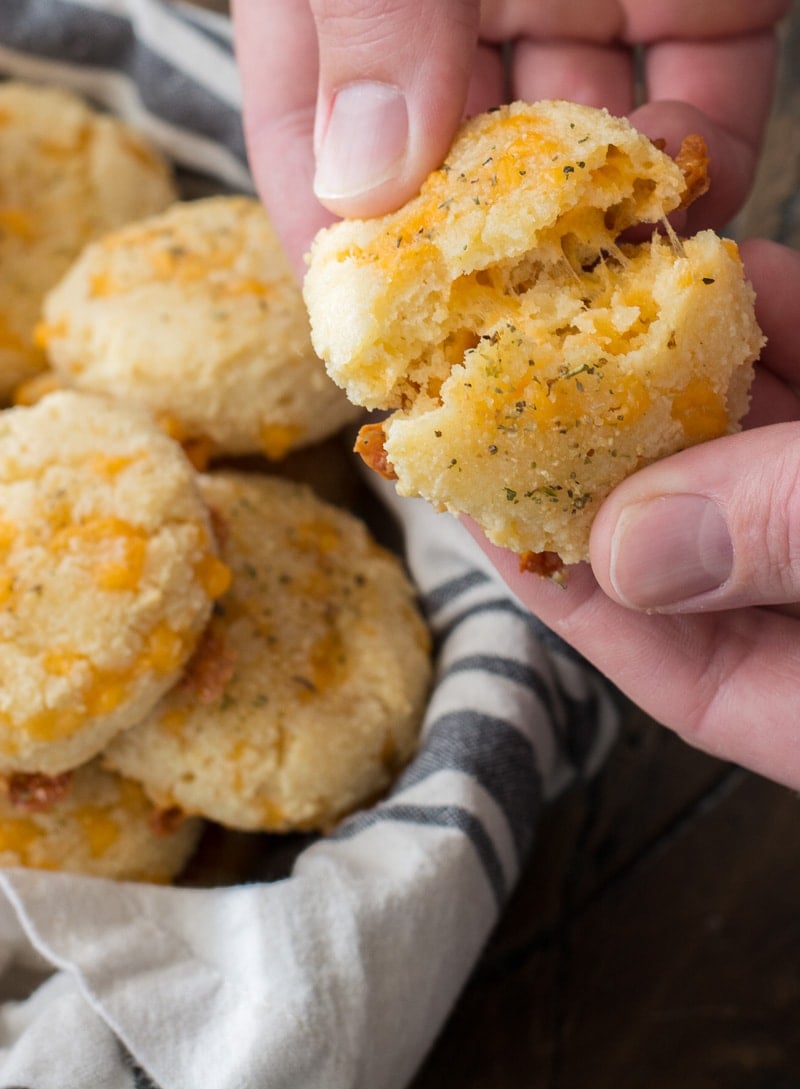 You will love these easy Keto Cheddar Garlic Biscuits they are a perfect Low Carb Red Lobster Biscuit Copycat! Only 2 net carbs each and loaded with flavor! These also make great little sliders or sausage and biscuits for an easy breakfast or lunch.
Wednesday: Chicken Bacon Ranch Pizza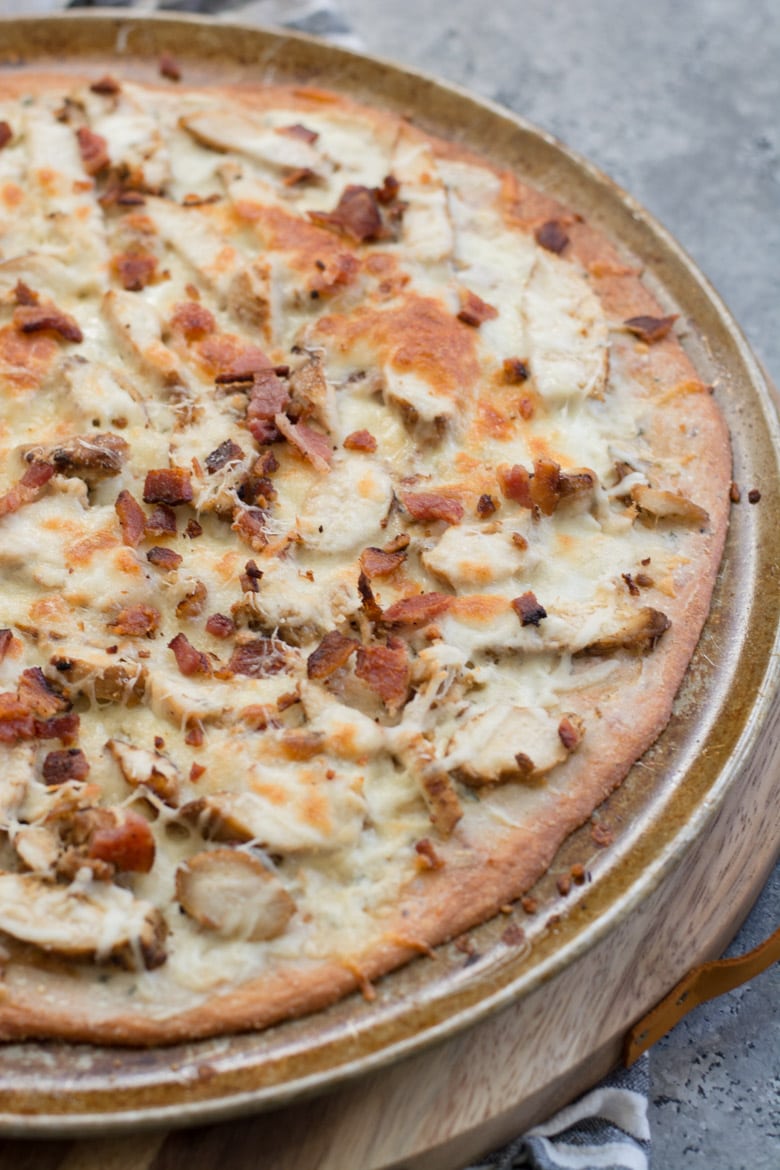 This easy Keto Chicken Bacon Ranch Pizza has a perfectly crispy low carb crust and is loaded with grilled chicken and bacon! Only 3 net carbs per slice!
Thursday: Sausage and Cabbage Foil Packs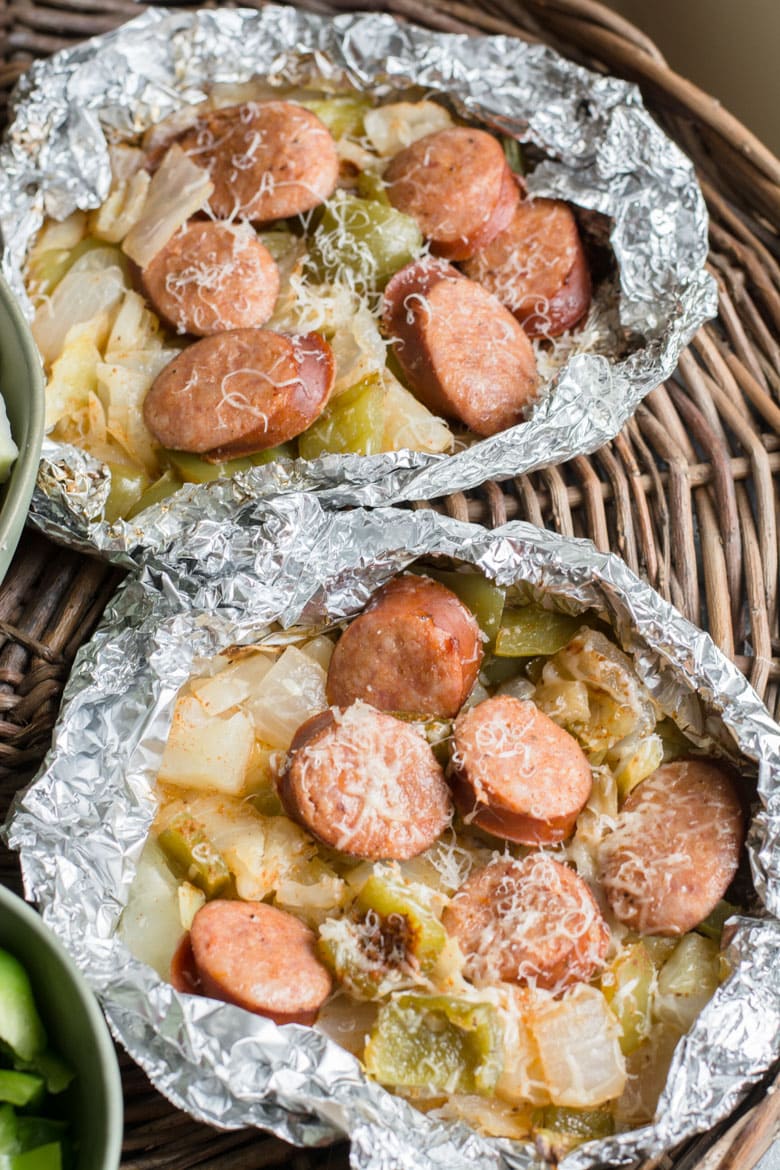 Keto Sausage and Cabbage Foil Packs are loaded with spicy sausage, bell pepper, onion, and cabbage in a cajun butter sauce! A perfect low carb meal for camping or grilling out!
Friday: Pepperoni Pizza Bites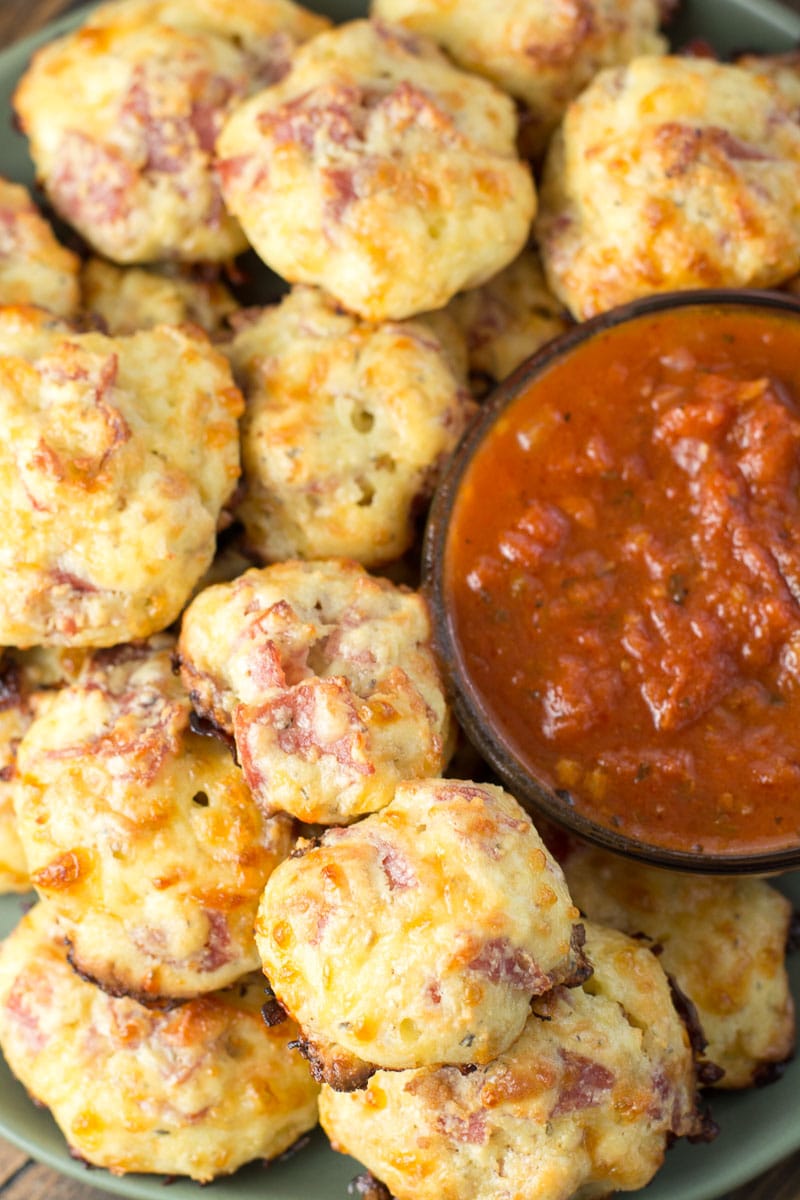 Easy Keto Pepperoni Pizza Bites are bursting with pepperoni and mozzarella cheese! At one net carb each these make the perfect low carb lunch!
Snack, Dessert or Breakfast: Strawberry Cheesecake Parfait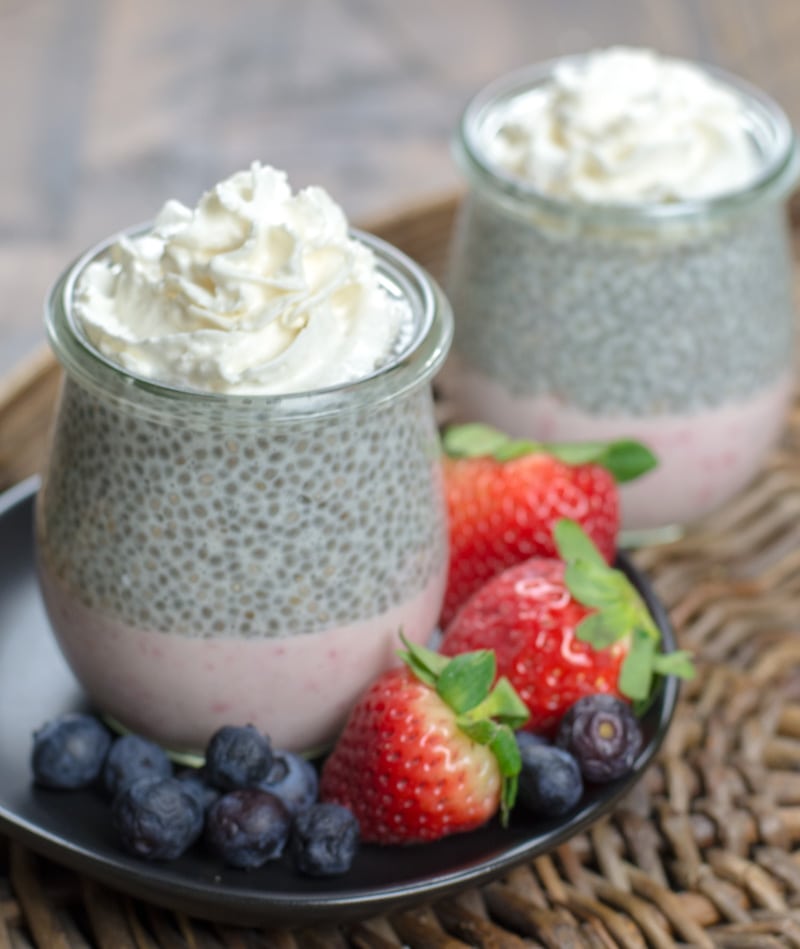 This decadent Keto Strawberry Cheesecake Parfaits feature a creamy strawberry cheesecake layer topped with vanilla chia seed pudding! A sweet keto treat under 5 net carbs!
Easy Keto Meal Plan with Printable Grocery List (click here to download)