Coconut Flour is a wonderful gluten free, grain free, keto, low carb, and nut free ingredient! Learn how to make it and see some of the BEST coconut flour recipes!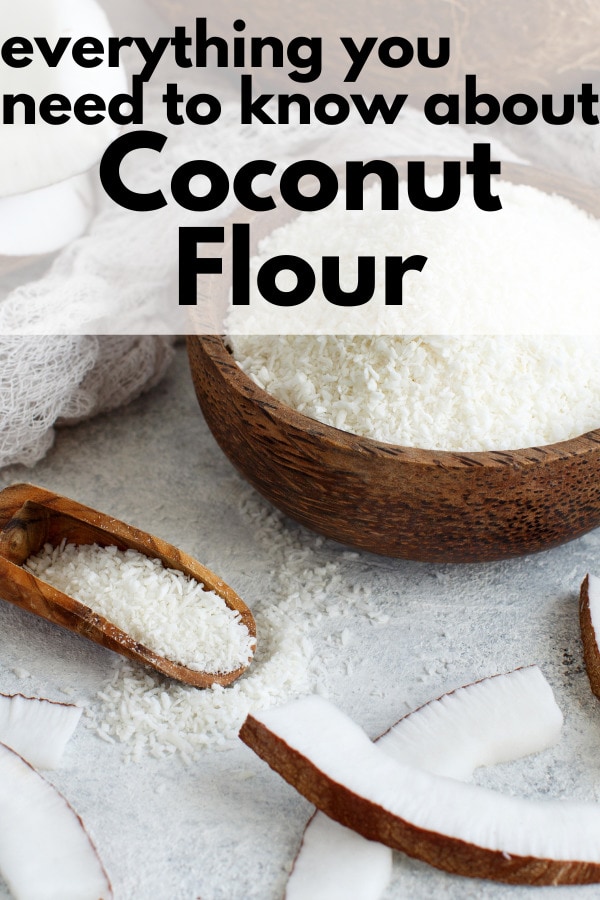 What is Coconut Flour?
Coconut Flour is made when dried coconut pulp (left over from making coconut milk) is ground into a fine powder. It is super absorbent and not a 1:1 substitute for any flours, so using it often requires specific recipes or a lot of trial and error. This flour is gluten-free, low-carb, paleo, nut-free, and easy to make!
It's actually a great meal prep activity with no kitchen waste! Coconut (fresh or dried) has to be blended with liquid to create a pulp, and this pulp is what is dried and ground to make the flour. The liquid that comes from that pulp is coconut milk, a fantastic dairy-free ingredient! For more tips on how to store and use coconut milk, here's a helpful post!
Is Coconut Flour gluten free? Is it low carb?
Yes, coconut flour is grain free, gluten-free, dairy-free, low in carbs, and high in fiber, protein, and healthy fats. It's also paleo, Whole30, and keto approved. This flour is also known to help lower your "bad" cholesterol and help regulate your metabolism. It's safe for people with nut allergies as well, making it an excellent, super helpful ingredient in most kitchens!
Can you substitute coconut flour with almond flour or wheat flour?
No, coconut flour is not a 1:1 substitute with almond flour or wheat flour. Because coconut flour is so absorbent, a recipe would usually need far less coconut flour than other flours (about 1/4th to 1/3rd) and more eggs (or whatever is being used to add moisture and act as a binder in the recipe). For example, this Air Fryer Brownie can be made with 3 tablespoons of almond flour OR 2.5 teaspoons of coconut flour.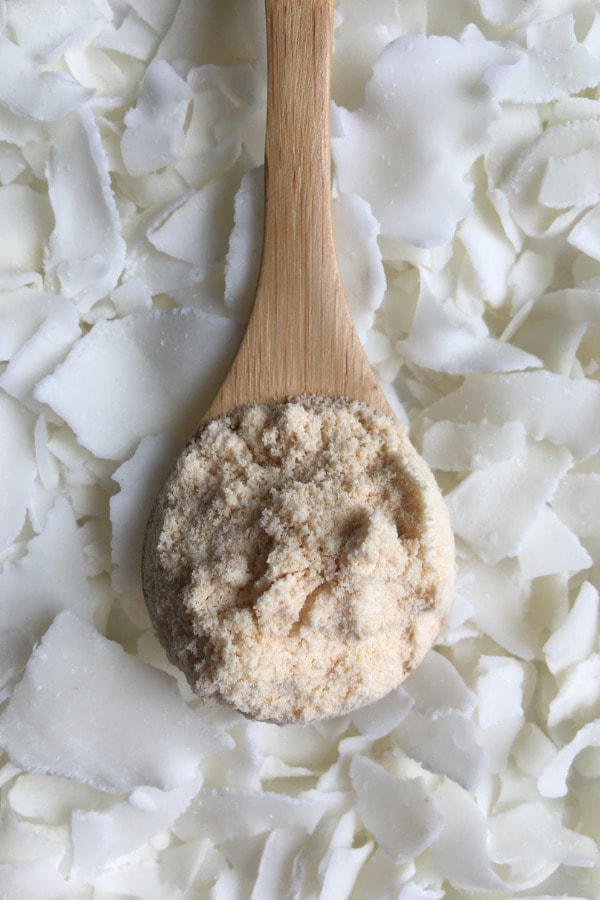 What do you need to make coconut flour?
To make coconut flour, you actually make coconut milk as well! This easy meal prep project will give you two delicious, healthy ingredients to incorporate into your recipes this week. In the kitchen, you'll need a blender, bowl, cheesecloth (or clean dish towel, shirt, whatever you want to use to separate the pulp from the milk), a baking pan, and an oven. The only ingredients you'll need is coconut meat (can be fresh or dried) and filtered water.
How to make coconut flour
First you'll want to add your coconut and water to the blender, allow it to soak about 10 minutes to soften the coconut, and then blend on high for about a minute. If using fresh coconut, simply drain the juice, cut into chunks, peel off the brown outsides, and toss into the blender. If using dried, unsweetened coconut flakes, just pour it in.
Once blended, stretch a piece of cheesecloth, sieve, or clean cotton cloth across the top of a bowl. Pour the mixture over the cloth, separating the coconut from the liquid. Wrap the remaining coconut up in the cloth and squeeze, squeeze, squeeze until as much liquid as possible is removed. Transfer the liquid to a jar and keep in the fridge for all your non-dairy milk needs! For How to Store and Use Coconut Milk, check out this post!
Place the coconut pulp onto a baking sheet and spread out as much as possible. With the oven on as low as it will go (for me, that's 170 degrees F), bake this pulp until it completely dries out. This may take 45 minutes, may take 2 hours… This all depends on how much coconut pulp you're drying out, how spread out it is, and how much of the liquid you were able to squeeze out before baking. Alternatively, you could use a dehydrator for this as well.
Once the pulp is completely dry (and I mean completely as any remaining liquid will cause the entire batch to mold quickly), then transfer it to a dry blender and pulse several seconds until it breaks up into a fine powder. Store your coconut flour in a jar up to several months in the a cool, dark pantry.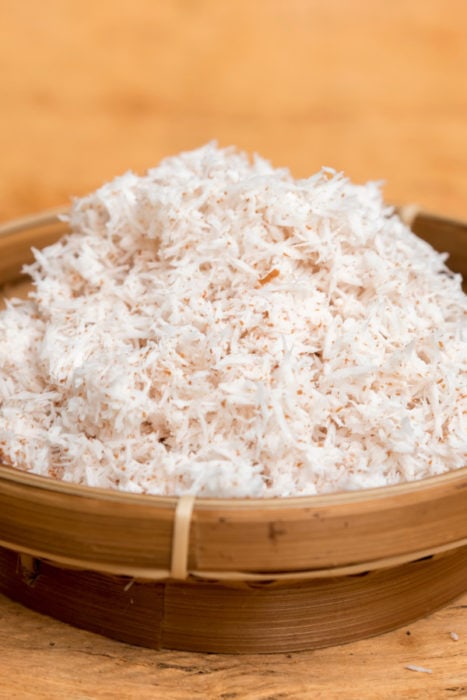 How many cups of coconut flour can I make?
To make 1 cup of coconut flour, you'll need two cups of coconut pulp after draining out the liquid.
Is it cheaper to make coconut flour or buy coconut flour?
This mostly depends on your location and product availability. Here, I can find coconut flour for $3-9 a pound (very wide range, I know!). Fresh coconuts can be difficult to find, small, and run $3-4 a piece. Unsweetened coconut flakes run about $6 a pound. If you also plan to use your coconut milk, it's a great way to stretch that grocery budget!
Does coconut flour taste like coconuts?
A little, yes. It is slightly sweet and smells a little bit of coconut, but it's not particularly overwhelming. Even my coconut-hating sister enjoys baked goods made with coconut flour as long as there are other flavors involved. If you are incorporating any strong flavors (like chocolate/cocoa, peanut butter, cheeses, etc.), the coconut flavor doesn't compete for attention.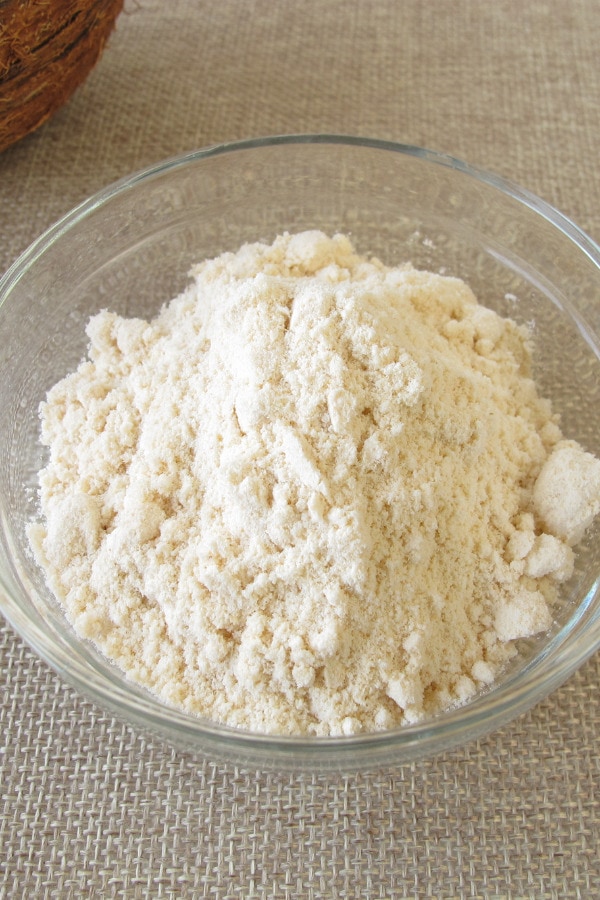 How to store coconut flour
If your coconut flour is completely dry, it should last about a year and a half in an airtight container in the pantry. You don't have to store it in the freezer or fridge for freshness, saving you more space! If there is any moisture remaining in the flour, though, it will mold very quickly.
What can I make with coconut flour?
Because coconut flour is SO absorbent, it can be intimidating to work with! However, I've tested these recipes again and again, and they are my all-time favorite recipes using coconut flour!
Keto Zucchini Bread
Coconut flour is the IDEAL ingredient when baking zucchini! Combine its super absorbent power with the very moisture-heavy zucchini, and you have a fluffy, delicious match made in heaven. This Keto Zucchini Bread is wonderfully chocolaty, moist, and soft… And under 4 net carbs per slice, too!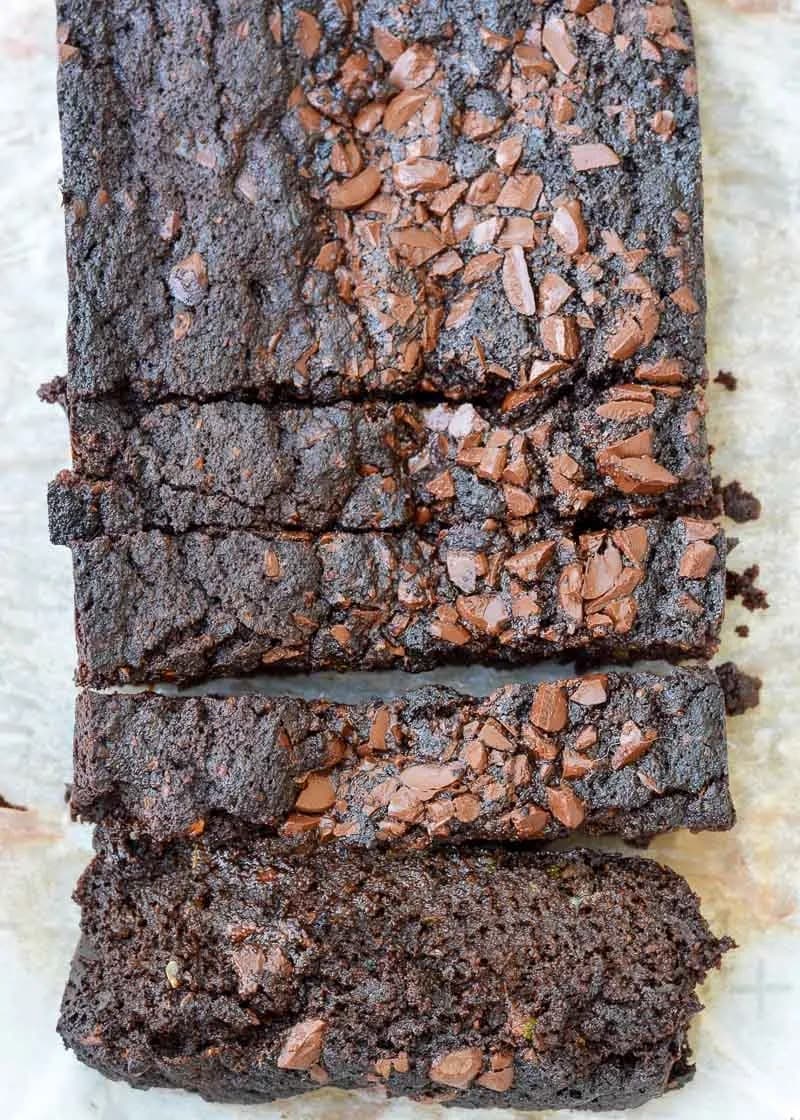 Peanut Butter Balls
I used to love Chocolate Peanut Butter Balls as a kid! This keto version uses coconut flour and a sugar-free caramel sauce to keep the sweet, smooth texture without all the carbs. If you like a version dipped in chocolate instead, this Peanut Butter Balls recipe is a low carb version of homemade buckeye candy!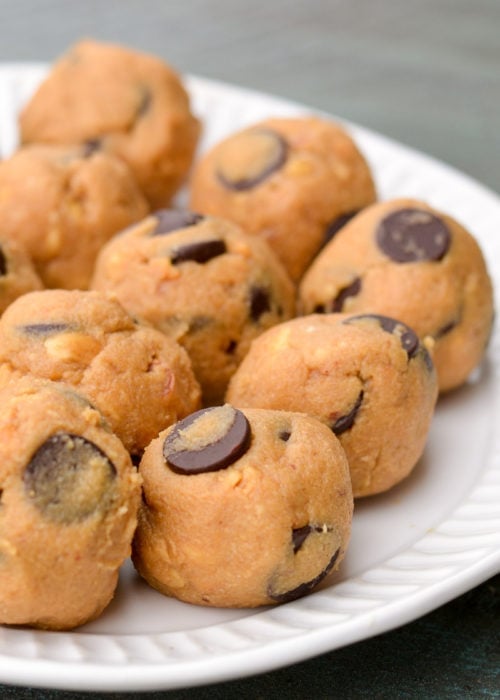 These are the BEST Coconut Flour Muffins! These large bakery-style muffins are perfectly buttery and light. You can easily meal prep these for breakfast all week long — Under 5 net carbs each!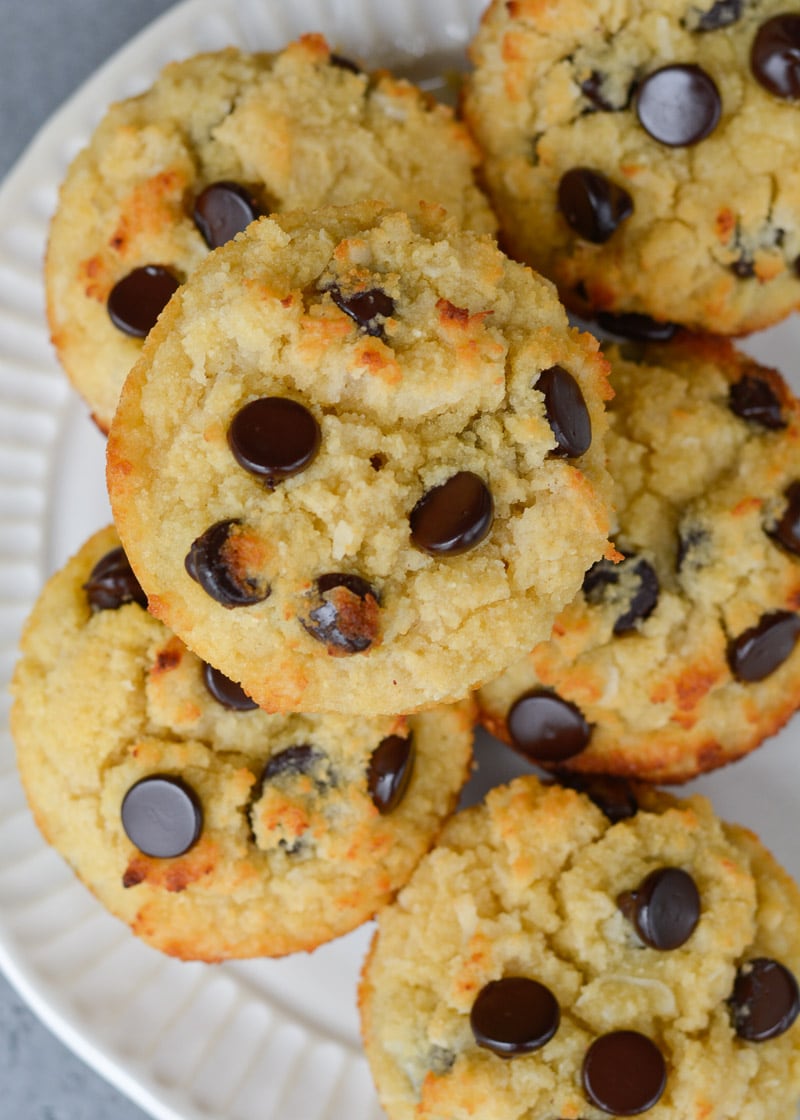 The perfect Coconut Shrimp must be wonderfully crispy, and coconut flour can help keep that deliciously crunchy coating! This salty sweet snack is perfect for a dinner or appetizer and under 5 net carbs per quarter-pound!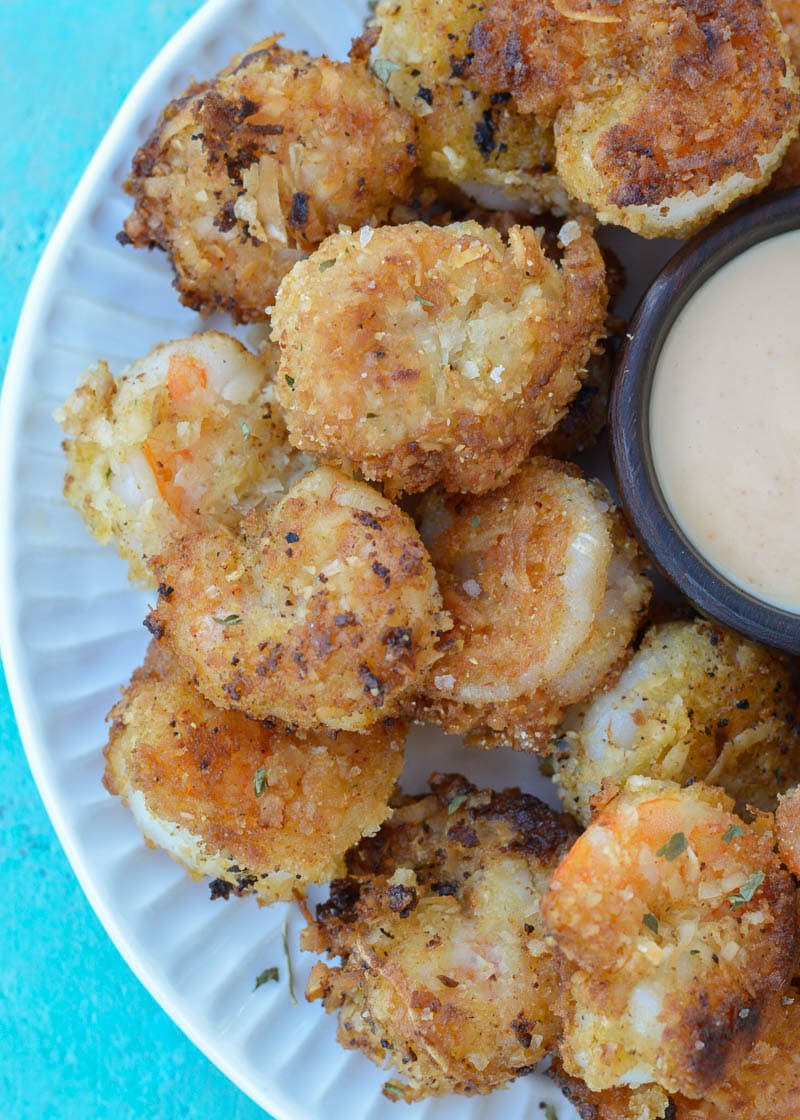 Cookies
You will LOVE these Keto Chocolate Cookies using coconut flour! Fluffy, sweet, gluten-free, grain-free, nut-free, and just 1.4 net carbs apiece! The hardest part is letting them cool completely before moving… It's so tempting, but they stay together best if you are patient.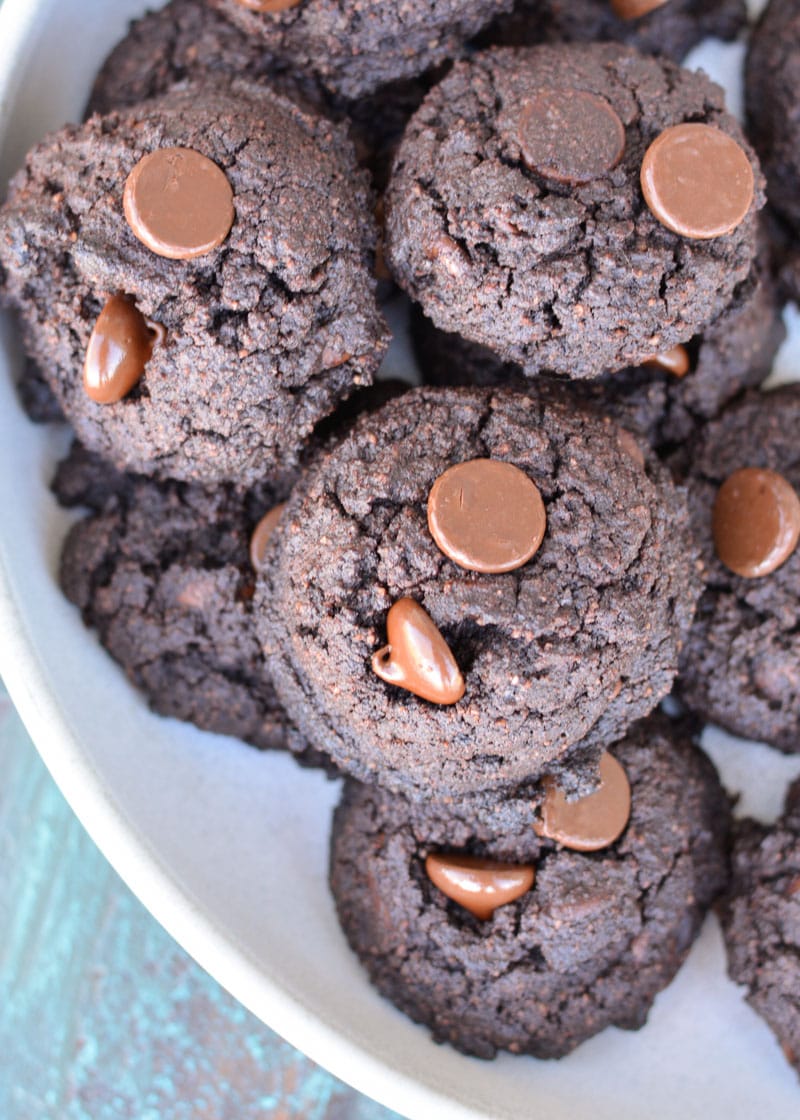 Snack Bites
Easy snack bites are SO convenient! Making a thick dough with with cheese and a vegetable or meat is the perfect meal prep idea. We love dipping these Spinach and Cheese Bites in marinara sauce, and the Broccoli Cheddar Muffins are the BEST side with tomato soup! This Taco Bite recipe is a great way to use up leftover meat for a delicious lunch!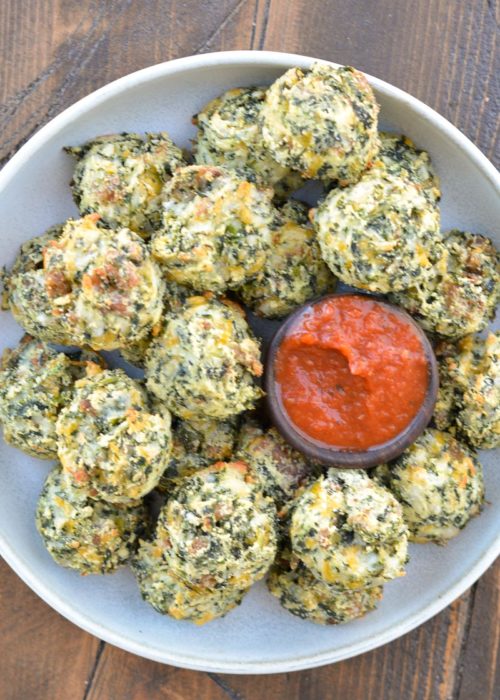 Brownies
If you love a fudgy, moist brownie but can't resist the temptation of a whole pan, this Air Fryer Brownie is perfect for you! Just a few tablespoons of coconut flour turn this brownie into a super quick, low-carb, gluten-free dream.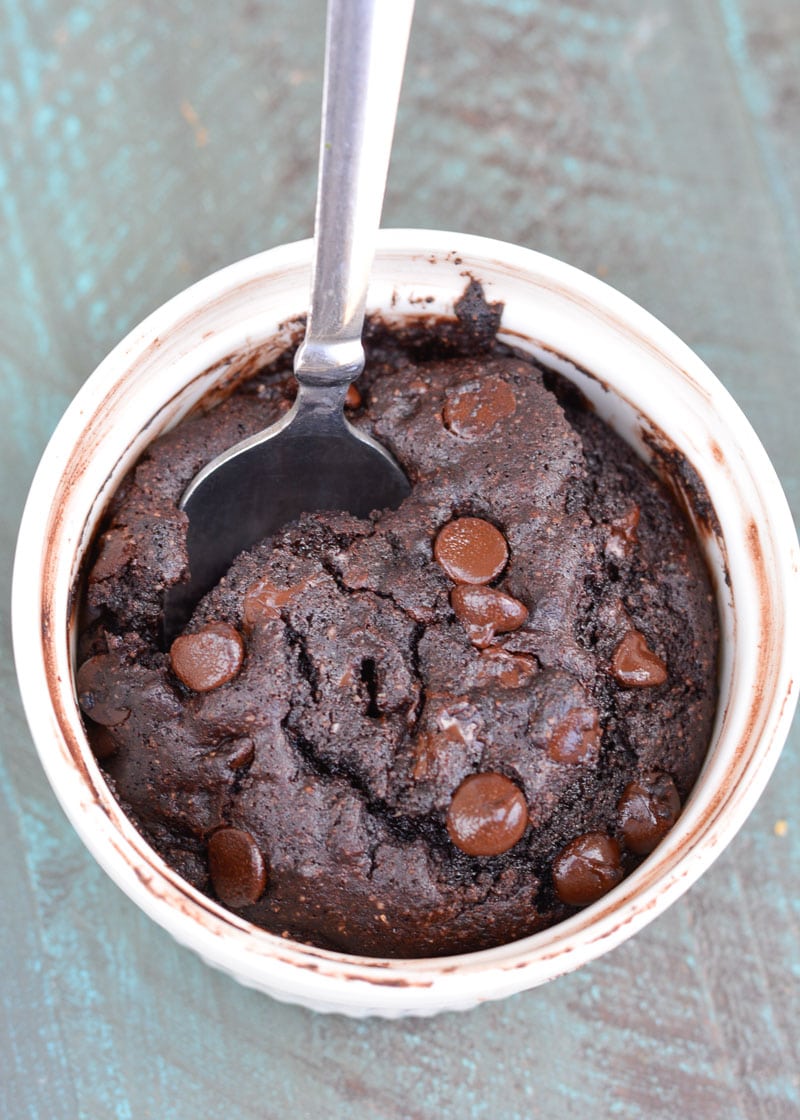 Cheesecake
The key to the perfect cheesecake is the amazingly smooth and creamy mixture! Coconut flour is so fine and absorbent, it is the perfect low-carb flour to mix in for a velvety texture. You can see the delicious results in either these Keto Pumpkin Cheesecake Bars or even these Strawberry Cheesecake Truffles!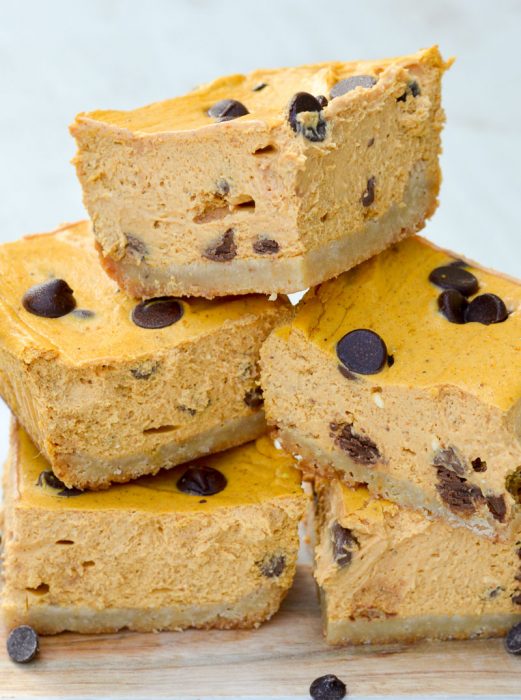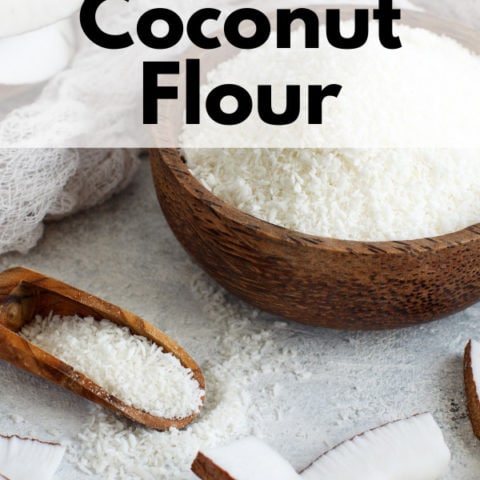 How to Make Coconut Flour
Coconut Flour is a wonderful gluten free, grain free, keto, low carb, and nut free ingredient! Learn how to make it and see some of the BEST coconut flour recipes!
Ingredients
2 cups of coconut pulp (leftover from making coconut milk)
Instructions
Preheat oven to its lowest setting (for me, that was 170 degrees F)
After making coconut milk, take the coconut pulp in a cotton cloth (cheesecloth, towel, shirt, etc.) and squeeze as much liquid out as possible. Spread this pulp out on a baking sheet, separating as much as you can so that it dries out quicker.
Cook until completely dried, occasionally stirring, mixing, or shaking to help promote air flow. Depending on your oven settings and the amount of liquid initially squeezed from the pulp, this may take from 45 minutes to a few hours.
When COMPLETELY dry, transfer the dried coconut pulp to a DRY blender and pulse until ground into a fine powder.
Nutrition Information:
Yield:

8
Serving Size:

2 tablespoons
Amount Per Serving:
Calories:

60
Total Fat:

1.5g
Saturated Fat:

1g
Cholesterol:

0mg
Sodium:

10mg
Carbohydrates:

9g
Net Carbohydrates:

4g
Fiber:

5g
Sugar:

3g
Protein:

3g