These delightful Toasted Coconut Muffins are packed with a double dose of coconut! The perfect tropical treat to start your day!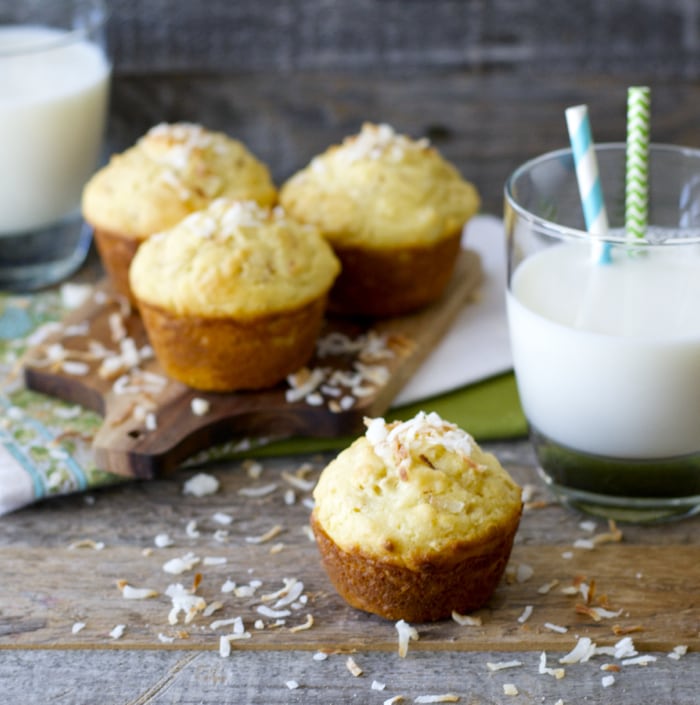 There has probably been a point or two in my life where I would consider myself a morning person. Someone who can just hop out of bed and tackle the day. Unfortunately, right now would not be one of those times.
I am having a hard time getting going in the morning. I find myself hitting the snooze button a few too many times, or once I do get up I kind of wander around like a sleep deprived zombie. I'm not sure what it is, are you ever this way in the mornings?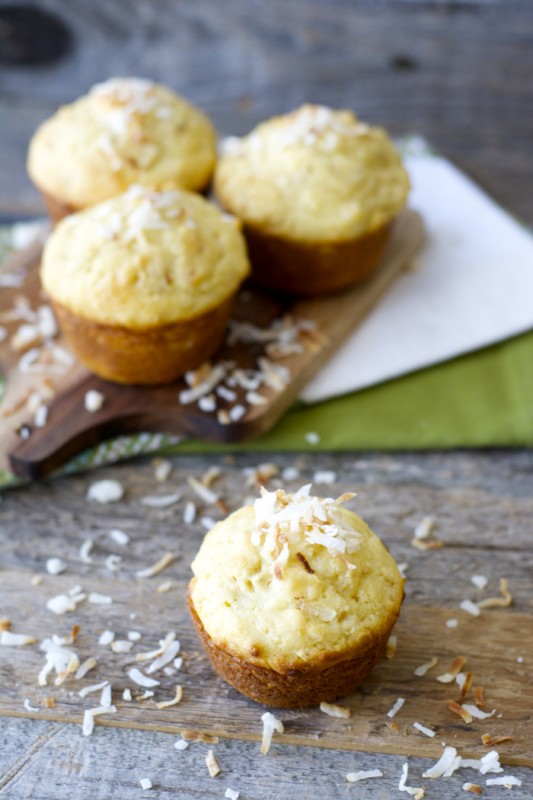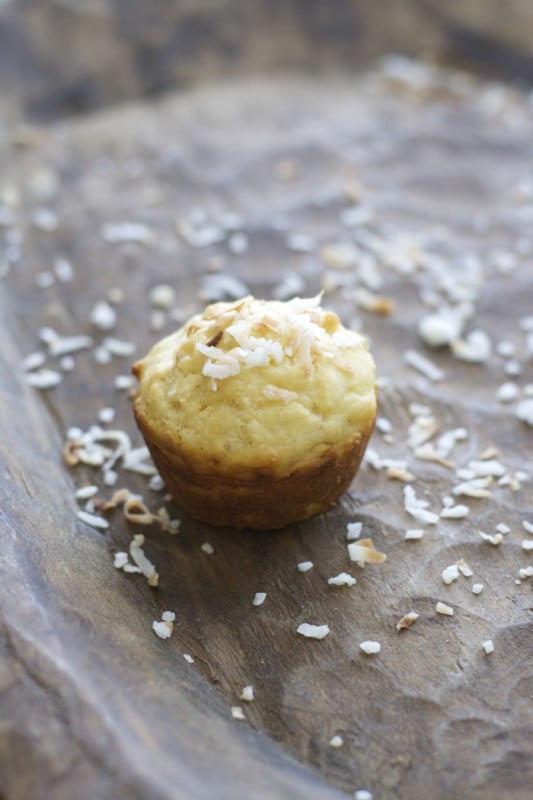 Fortunately, I do find it a teeny bit easier to get going when I know I have breakfast ready and waiting. These Toasted Coconut Muffins are our new obsession. I have made three batches in the past few weeks.
I love coconut, like really really adore it. I love it in anything and in any form. I especially love it toasted. The extra crunch and the depth of flavor just make me swoon, not to mention the smell! I love the smell of toasted coconut wafting through the air, it is way better than any candle out there!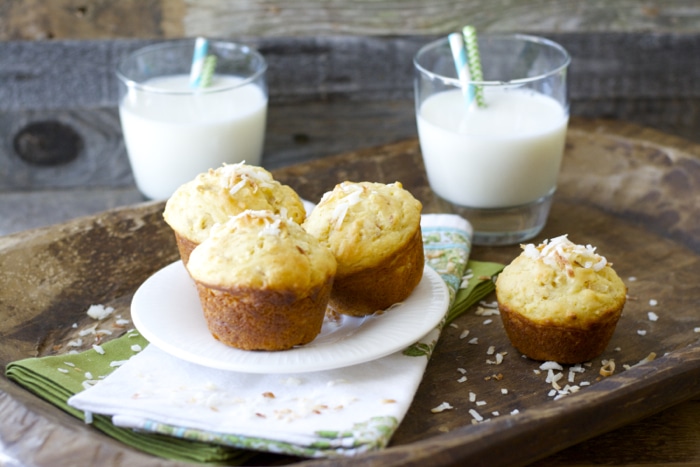 These muffins give you a double dose of coconut. I used a coconut cream pudding mix for flavor and to keep the muffins perfectly moist, and add a heaping helping of, you guessed, it toasted coconut to the mix. By toasting the coconut before I add it it gives it a very rich flavor, and adds great texture.
If you love coconut as much as I do, you have got to make these!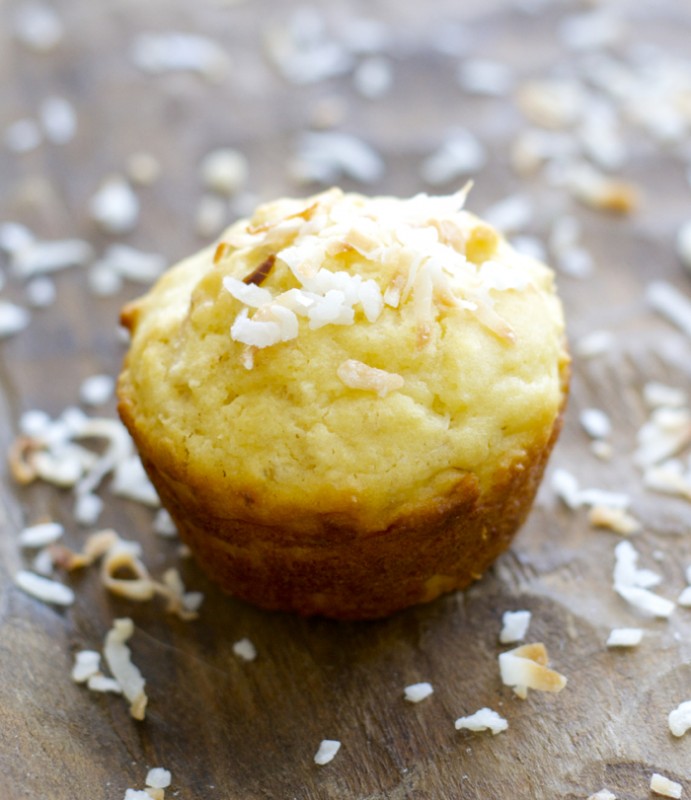 Other Easy Coconut Treats!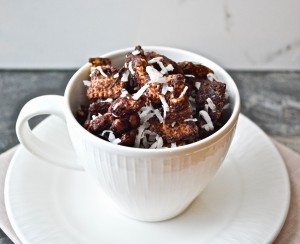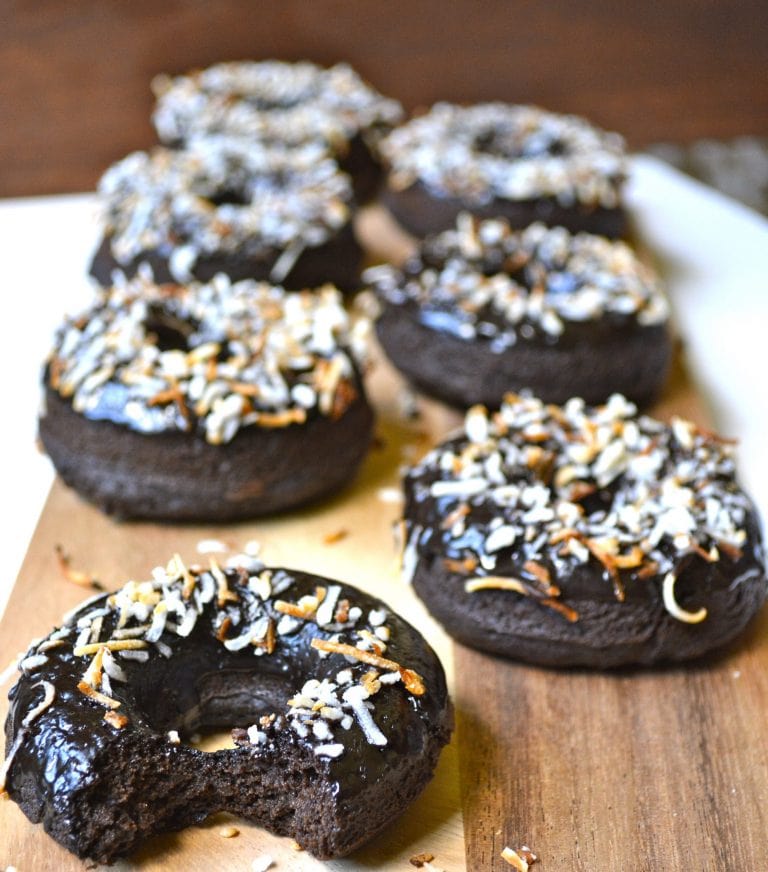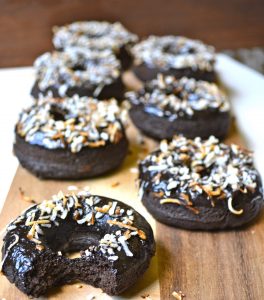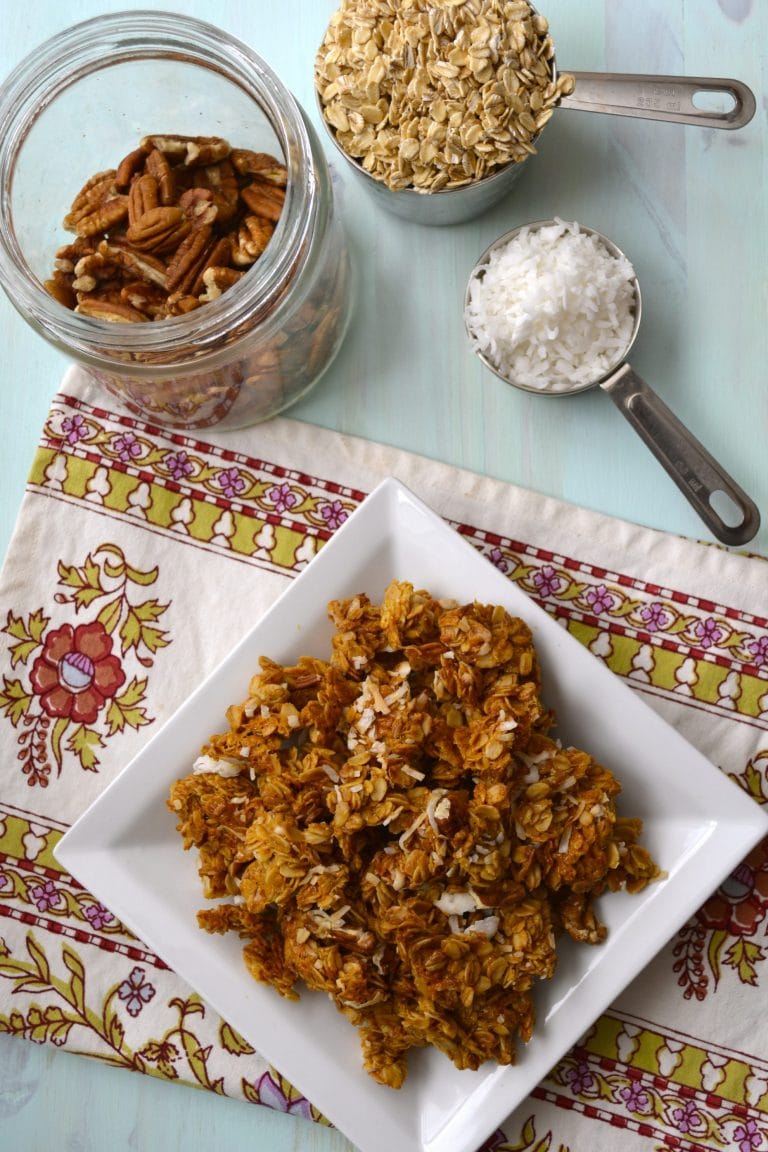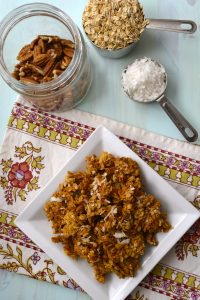 Toasted Coconut Granola Clusters