A few months ago I did my best to explain Duck Hunting to you. It is this unfortunate hobby that my husband has, I have tried to persuade him to find a new niche with golf clubs, fishing poles, and various gym equipment but it hasn't worked. No matter what I do he always ends up with waders on and a truck full of duck decoys.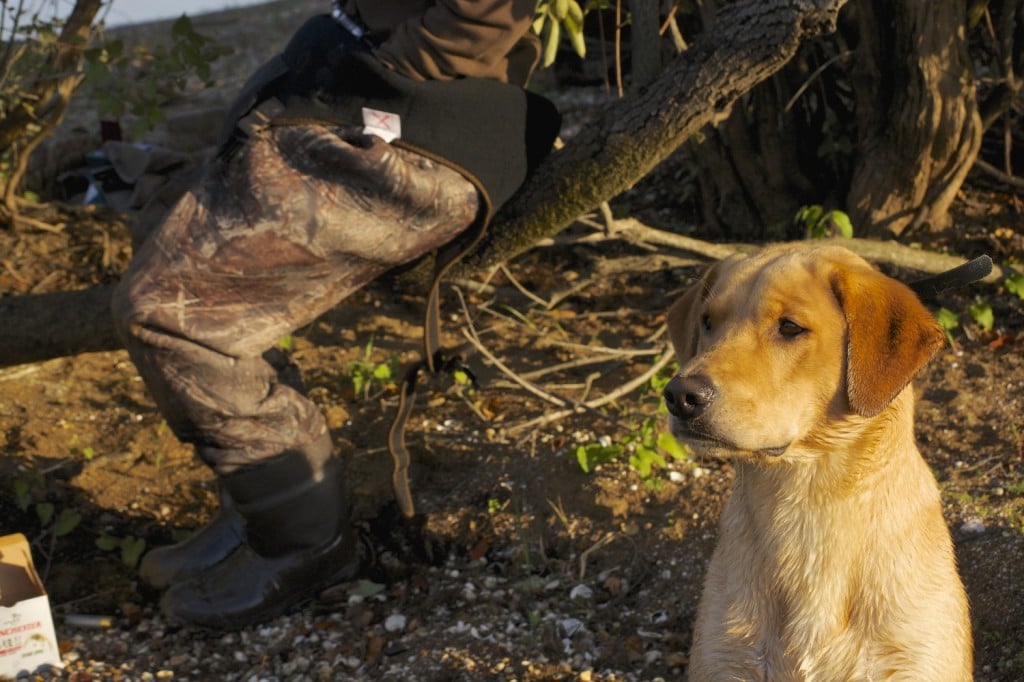 Eventually, I have come to the realization that I am married to a real duck hunter. Not a part time-yeah-i-go-when-i-can kind of hunter. The kind that I am fairly certain are only bred in the South. The kind that eat, sleep, and breathe waterfowl. To these kind of guys, hunting season is nothing to be messed with. Thanksgiving definitely means it is time to give thanks, give thanks that opening day is right around the corner. Family and friends? Yeah sure, they are thankful for them too. But that is not why they celebrate.
For 60 days every year I am a husbandless woman. If you see me at a holiday party during Thanksgiving and December I will be alone. And if you're from these parts you won't ask me why, it is a given. During those months you will find my husband down in "the bottoms," out at the lake, in a boat, or cleaning his shotgun. Christmas shopping? Wrapping gifts? Decorating the tree? No way, not this time of year.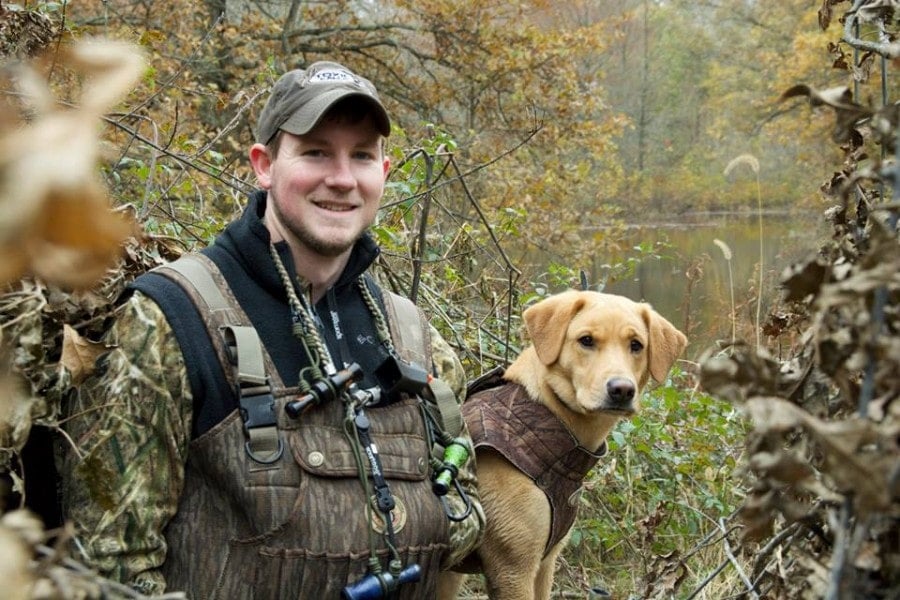 Today is opening day of duck season here in Tennessee and I find myself thinking about his hobby and how it has impacted our marriage. So, in honor of our 9th duck season together, here is everything you need to know about being married to a duck hunter:
His suggestions for possible child/dog names will be limited to the following: Drake, Susie, Gunner, Avery, Zink, Echo, Gauge. Don't try to change it, this is just how it is going to be.
At some point or another you will open your freezer and/or fridge and find dead animals. Just shut the door and walk away.
The number of duck calls he owns will likely outnumber the shoes you have. Use it to your advantage ladies. It is why I own three pairs of Teiks
You never have to worry about what to get them for Christmas. They want decoys, shotgun shells, and a spotlight. And they want it before opening day. Hello Christmas in November.
Every vehicle you ever own will have a hitch. Car, minivan, it matters not.
Don't be offended that they will gladly jump out of bed at 3:30 am to get to the blind on time, but that they will not wake up when you hear a creepy noise in the middle of the night. (Instead say, did you hear those Geese?! They will jump right up)
Any bargaining you ever want to do in your marriage will revolve around where the mounted animals are placed. You're ready for a new car? Offer to let him hang the giant deer head in the living room. He wants a new boat? Tell him the hovering mallard has to go.
New Years is a joke. The real party comes later in January when the season is over.
Breakfast in the blind is no joke. And it is no place for a woman. It is the only time you will see them plan a meal, grocery shop, cook it themselves, and clean up.
It isn't about the ducks. It is about a bunch of friends who blinked and became grown men. They will never admit it, but they have no idea how it happened. Duck hunting is an excuse to relive their youth, as best they can. It is a reason to be sure they see each other the same time every year. Let them have it.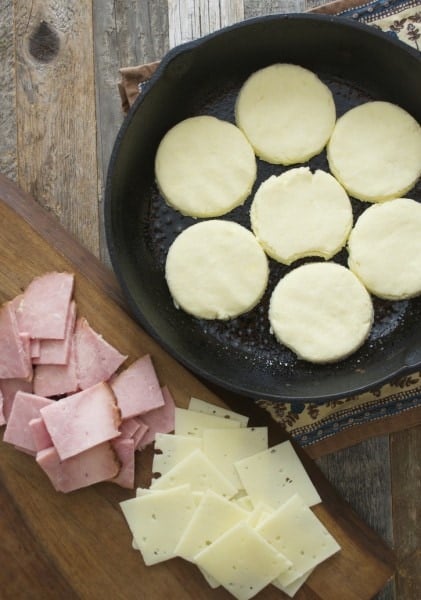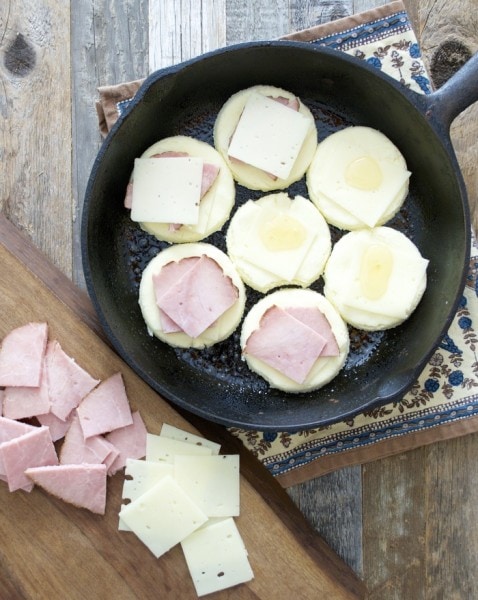 These Honey Ham and Swiss Biscuits are an amped up version of my Perfect Buttermilk Biscuits. They are packed with thick slices of ham, a double dose of swiss cheese and a generous dose of honey. Then topped with melted honey butter. It is the perfect hearty breakfast your whole family will love. And it happens to be perfect duck blind food!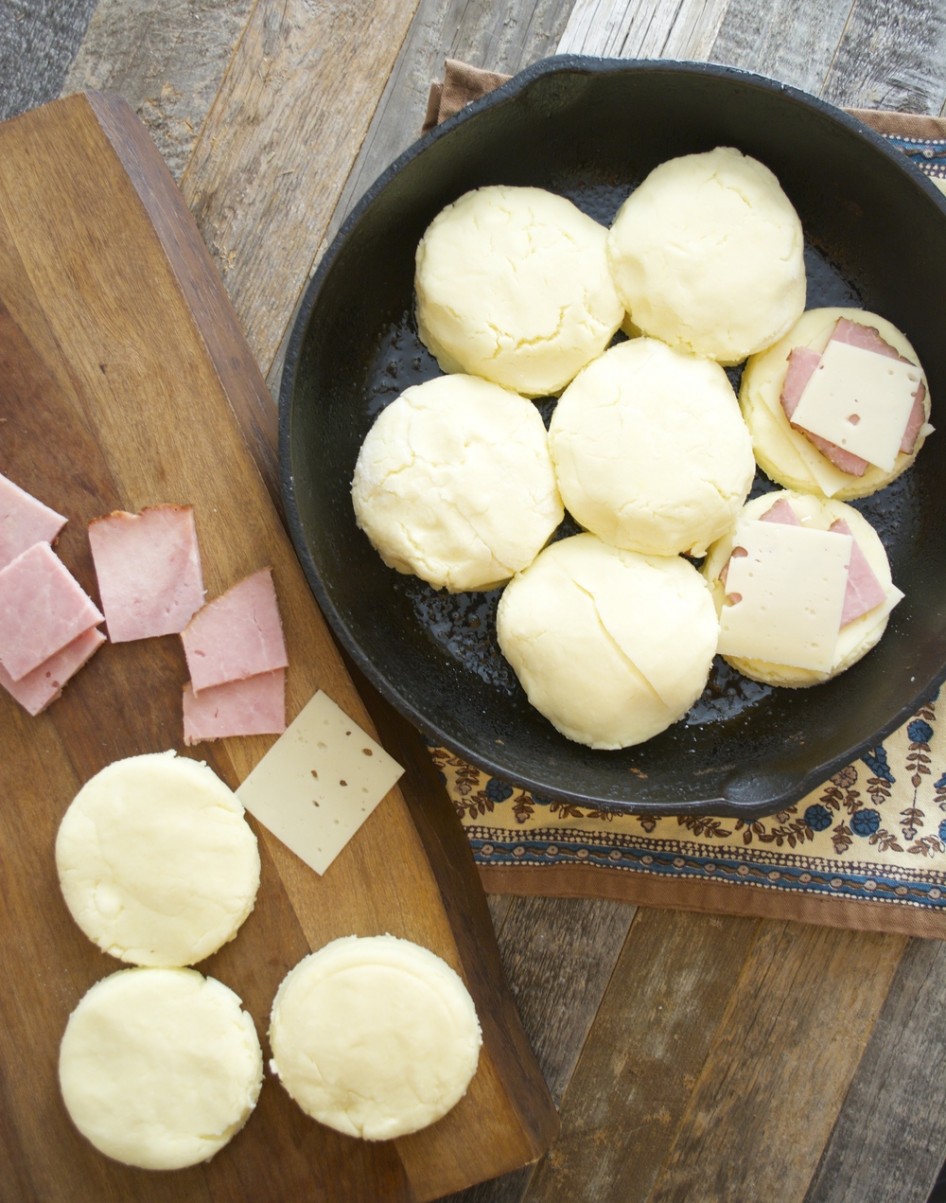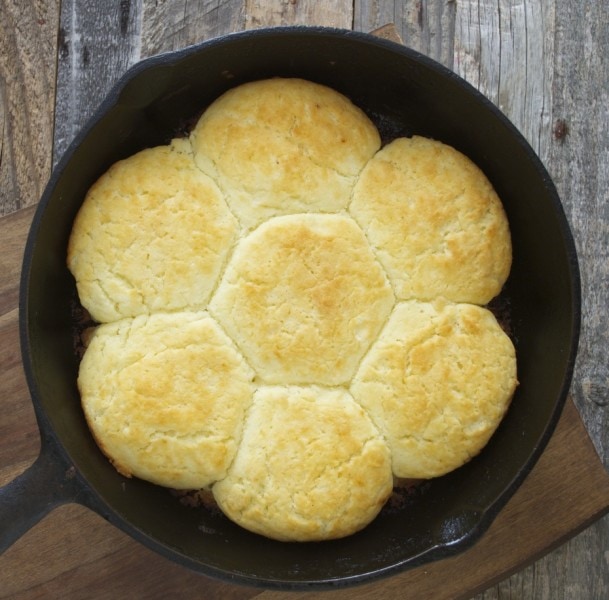 Yields 8
Honey Ham and Swiss Biscuits
15 minPrep Time
15 minCook Time
30 minTotal Time
Ingredients
1 batch of Perfect Buttermilk Biscuit Dough
8 slices thick sliced ham, cut into pieces
4 slices swiss cheese, cut in fourths
10 teaspoons honey*
1 tablespoon butter
Instructions
Preheat oven to 400
Divide biscuit dough into two equal balls.
On a floured surface pat out the dough and cut into circles with a biscuit cutter or mason jar lid. Place the dough circles in a greased cast iron skillet or round baking pan.
Top dough circles with one small square of cheese, a slice of ham, another square of cheese and top with one teaspoon of honey*
On a well floured surface pat out the remaining biscuit dough and cut out dough circles.
Place the remaining dough on top and carefully pinch the sides together.
Melt one tablespoon butter and two teaspoons honey in the microwave for 20 seconds or until butter is melted.
Brush butter over tops of biscuits and bake 15 minutes.
*You can just eyeball the honey you put inside the biscuits. Just place a dot of honey about the size of a nickel.
7.8.1.2
137
https://www.maebells.com/honey-ham-swiss-biscuits/
You can find the recipe for the
Perfect Gluten Free Buttermilk Biscuits
here!