Perfectly Soft and Chewy Chocolate Chip Almond Cookies! Sprinkle with sea salt for a great sweet and salty snack!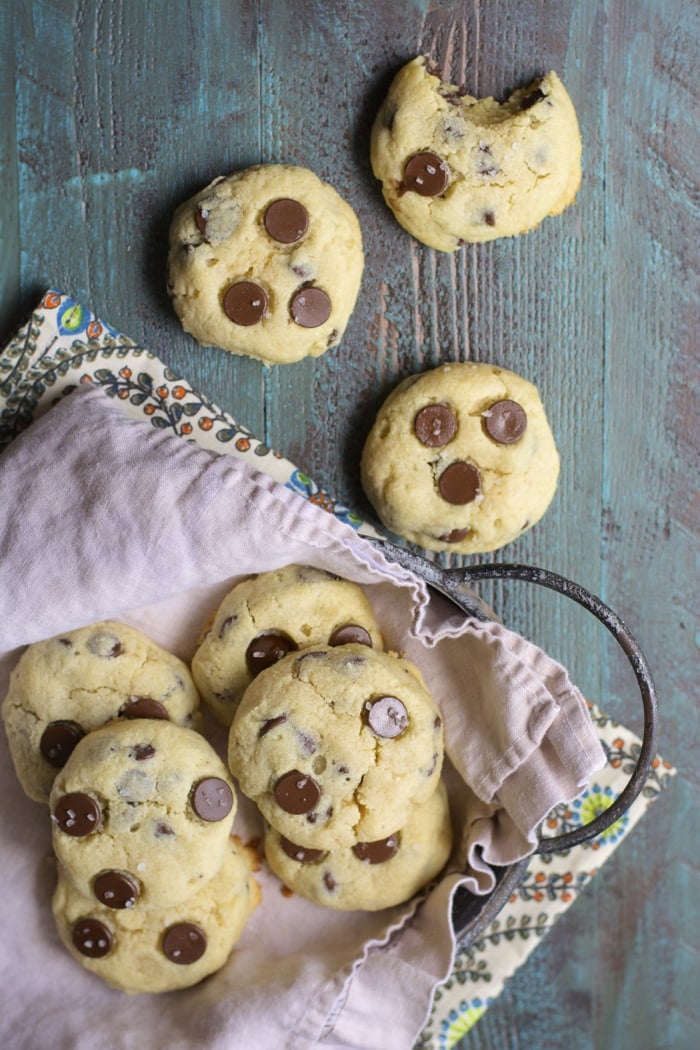 Last weekend Mr. Maebell woke up, climbed out of bed, stretched real big and said "I think we're going hiking!"
I stared at him. Hiking? It was not even 7am on a Saturday, I was having a hard time processing this bit of information. I rolled over and pulled the covers up over my head. This was my way of sending a real clear signal that I had no intention of going hiking, or doing anything other than going back to sleep at the moment.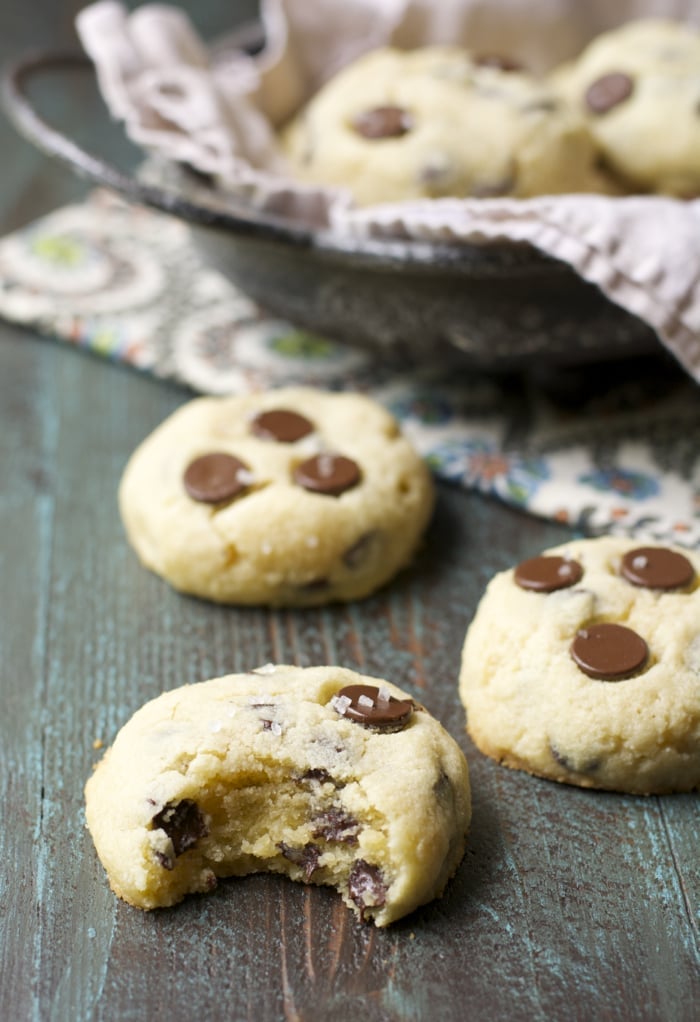 He took the dogs out, fiddled around in the kitchen for a bit and just when I was beginning to doze off he barreled back into the bedroom with a cup of coffee.
I glared at him as he smiled. He had a funny look on his face and I knew he was trying to decide if he wanted to keep pressing or back off. Sort of the look you get when you think a dog might bite you.
I caved. Two cups of coffee and a lot of grumbling later we were in the truck headed to a state park an hour away.
I am not sure what prompted this spontaneous trip, because spontaneity is not our thing. Spontaneity is so not our thing that neither of us thought to check the weather for this unplanned hiking trip. 20 minutes after we left it started pouring, like POURING! So, we turned around and I made cookies instead. Sounds about right, huh?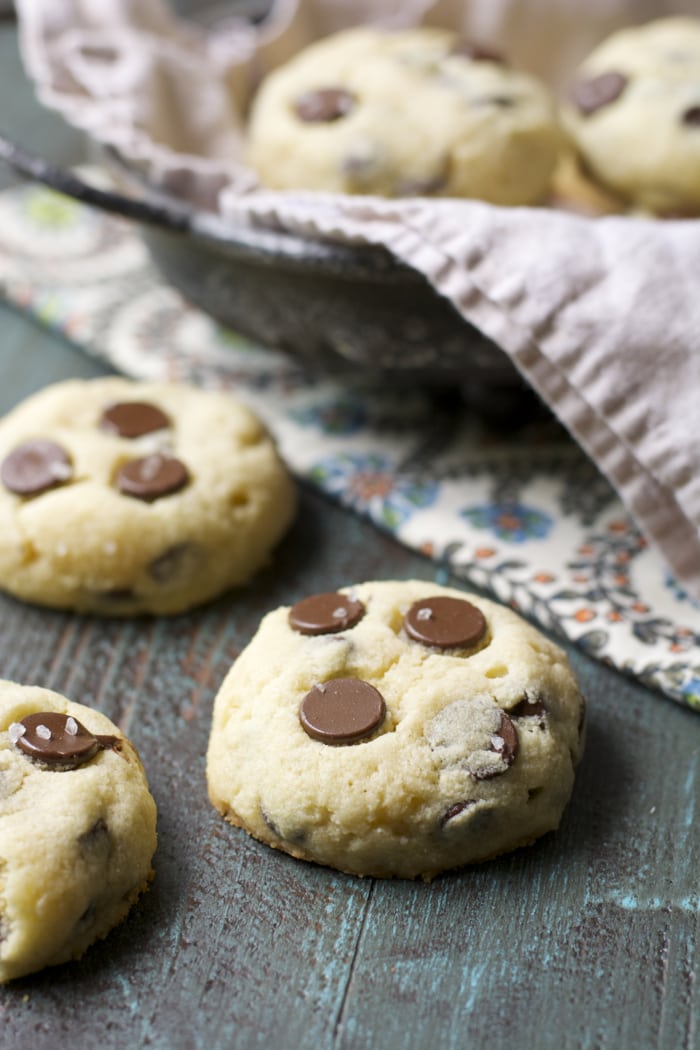 These cookies took me several tries to get right. I used a combination of coconut and almond flour so the first few tries I ended up with really dry cookies. Eventually, I found the right mix for perfectly soft and chewy cookies. I sprinkled these cookies with a little sea salt when they came out of the oven to give them a little extra oomph. I am such a sucker for dark chocolate and sea salt.
These would also be great cookies to use for ice cream sandwiches because they are sturdy enough that they wouldn't fall apart when you sandwiched them with ice cream. My personal favorite is to stuff these cookies with coffee ice cream!
 I used Bob's Red Mill Coconut and Almond Flours for these cookies. They were nice enough to send boxes of different gluten free products for me to play with. And lucky for you they are giving a box of gluten free products away to one lucky reader! If you would like to enter to win just leave a comment below and let me know what your favorite Summer meal is!