This sweet and delicious Mango Moscato Smoothie has only two ingredients and is perfect for all your summer parties!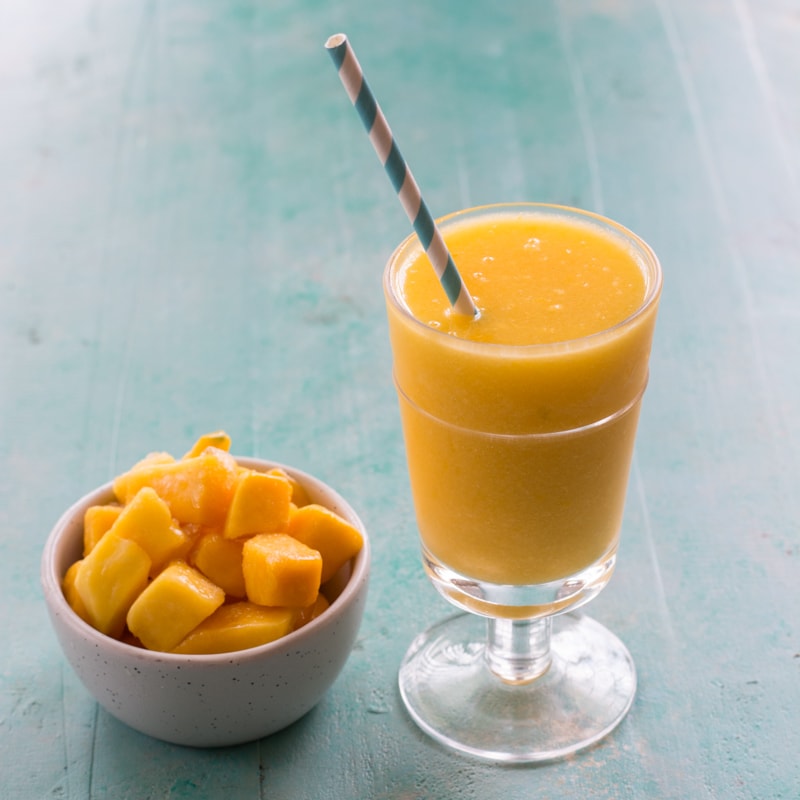 Are you melting yet? I am.I have said it before and I will say it again. Summer is just not for me. I try really hard to enjoy the best of what each season has to offer, and while I do love the produce summer brings, I would gladly trade these perfect tomatoes for 70 degrees and sunny. I am so over summer that I just ordered a bunch of fall clothes. Scarves, sweaters, cardigans, leggings, the works. Of course I can't wear any of it yet, unless I want to suffocate, but in my mind the leaves are already changing and pumpkin is on the horizon.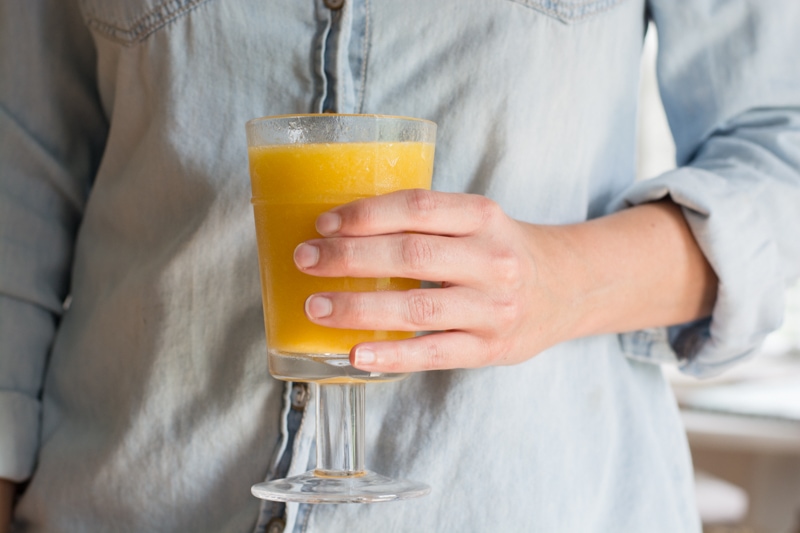 Since it appears summer is showing no signs of slowing down I am bringing you the best invention ever. A Mango Moscato Smoothie. AKA the best thing that has happened all summer long. Just two ingredients here, frozen mango and moscato wine. Give it a go in the blender and suddenly your day just got a little better! So here's to Thursday, but wishing it was Friday! Cheers!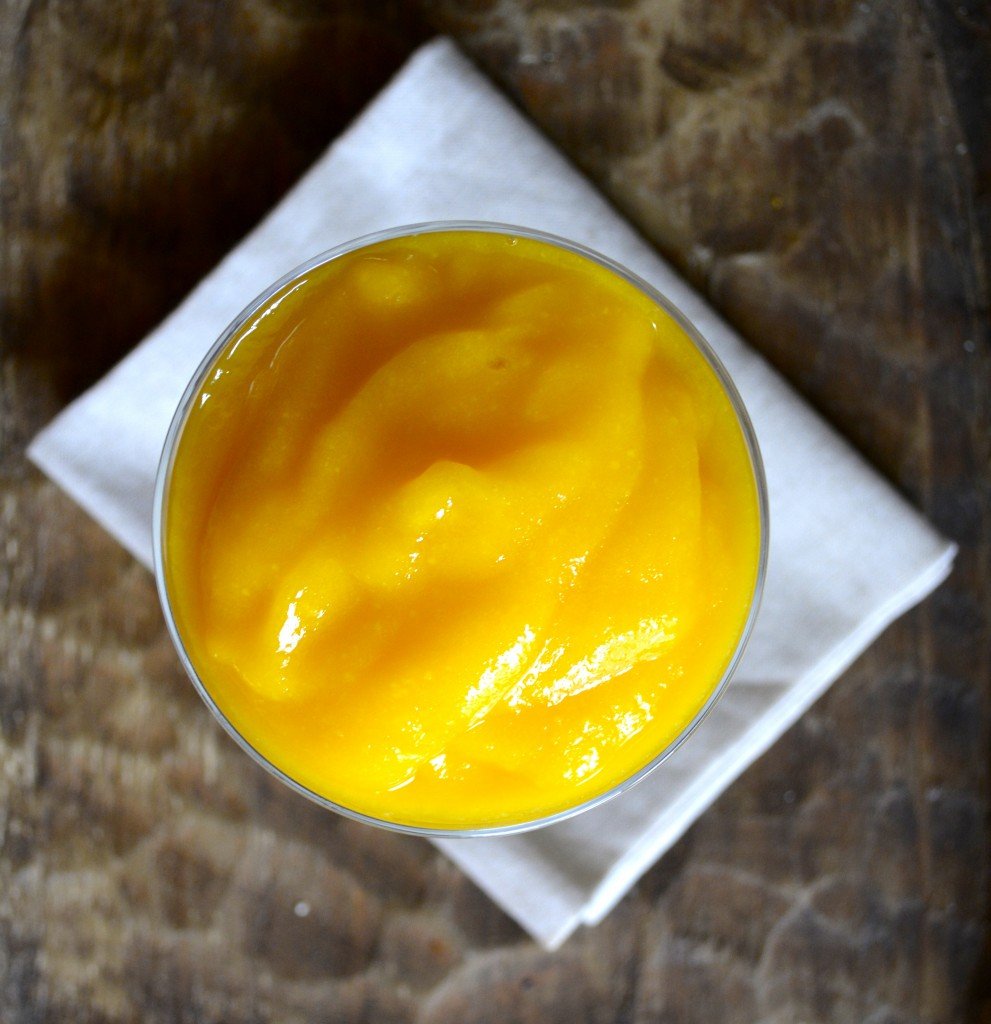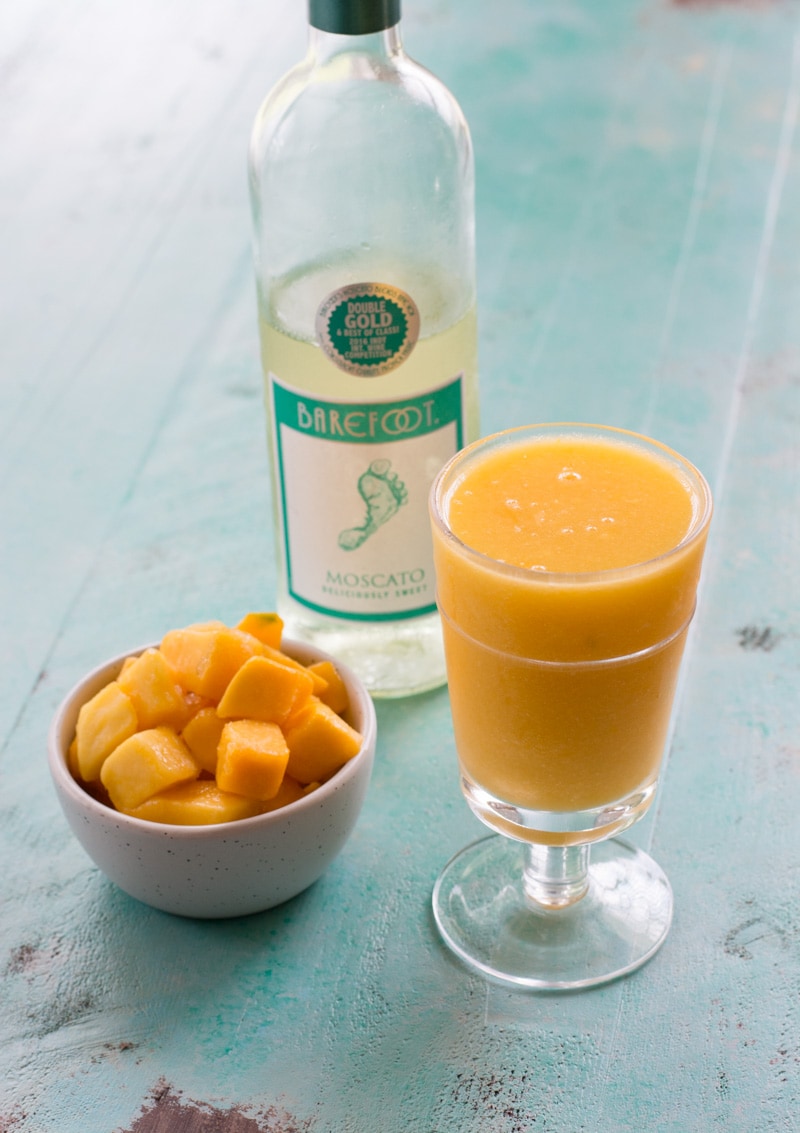 Sensational Sippers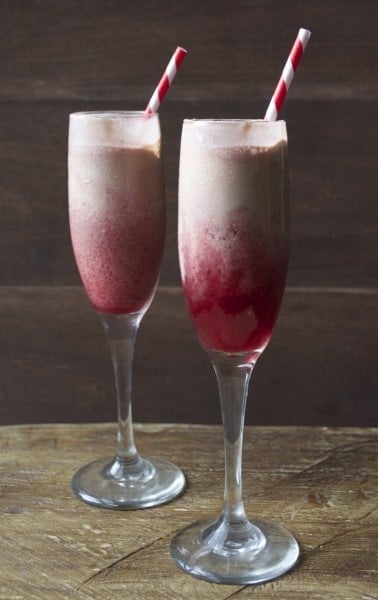 Raspberry Red Wine Slushy with Chocolate Whipped Cream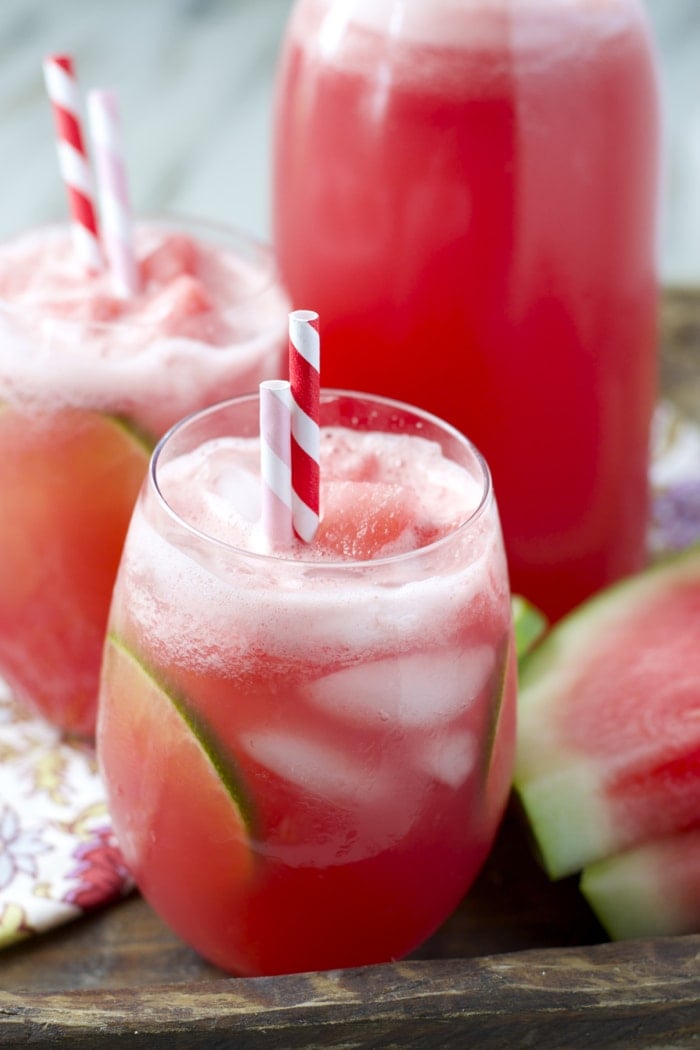 TWO ingredient Watermelon Limeade