My normal weeknight ritual if Mr. Maebell isn't home is to come home, let the dogs outside, change clothes, fill up gigantic bowls of cold water for the boys and make a nice ice cold drink for me and we spend an hour outside.
After spending an entire day at work staring at a computer screen, I do not want to look at my phone, a computer, or  a TV. It is my time to unwind and unplug. Most of the time I walk around and play fetch for an hour straight with the little guy. But sometimes I just sit in the shade and read a magazine or sit there with my eyes closed. There is something to be said for pausing for a few minutes during the day, breathing in fresh air, and letting the sun shine on your face.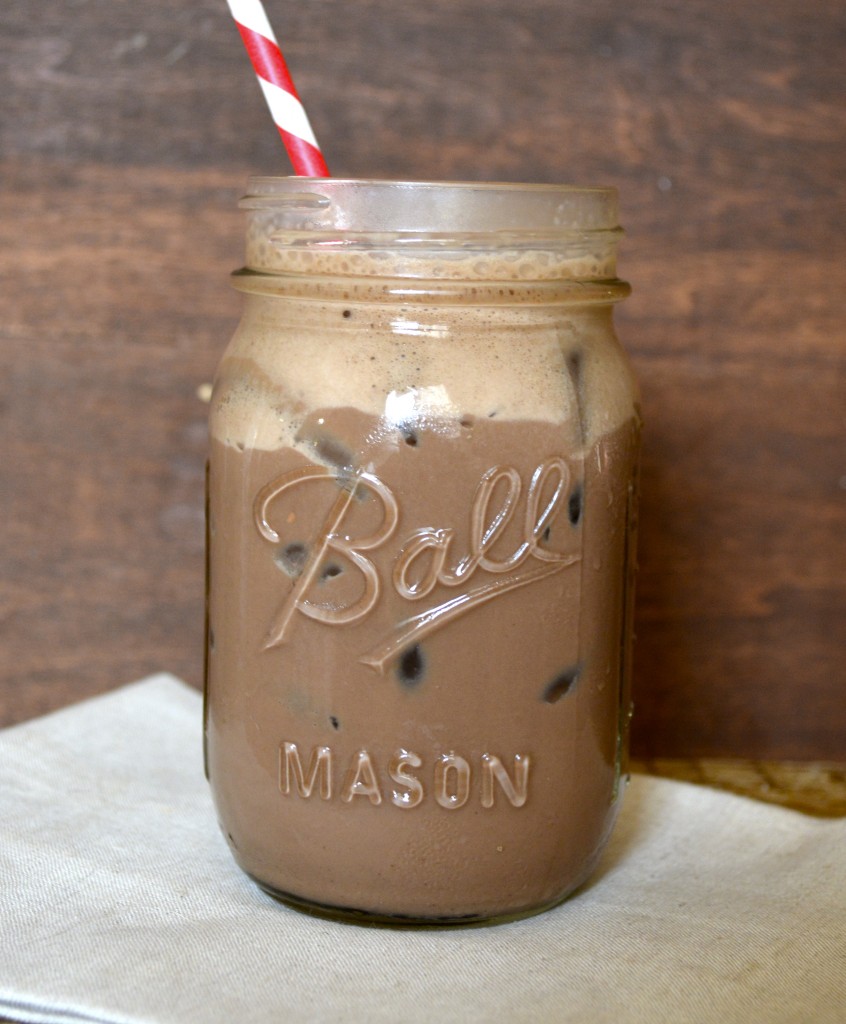 There is also something to be said for drinking big glasses of iced coffee mixed with dark chocolate. There are lots and lots of things to be said about that, actually.
I love a good iced coffee, in pretty much any flavor or variety but my favorite at home version is insanely easy. It just requires iced coffee concentrate, fat free half and half, dark chocolate syrup, ice, and  mason jar.
Here is how we do it!
Fill your mason jar up with ice and pour in about 1/2 cup- 3/4 cup coffee. Then add in your half and half. You can also use milk here, but I like to live on the wild side.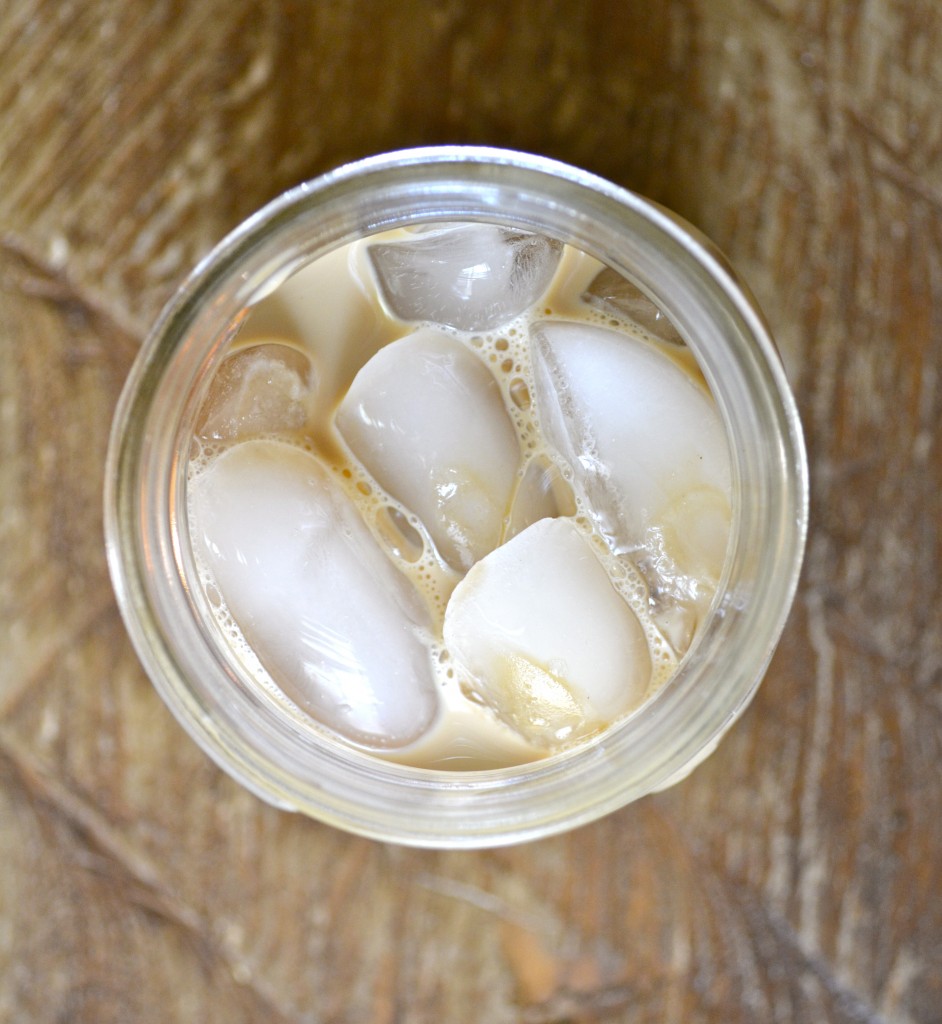 Now, you just pour in about 2 tablespoons of syrup, you can totally adjust this to your liking.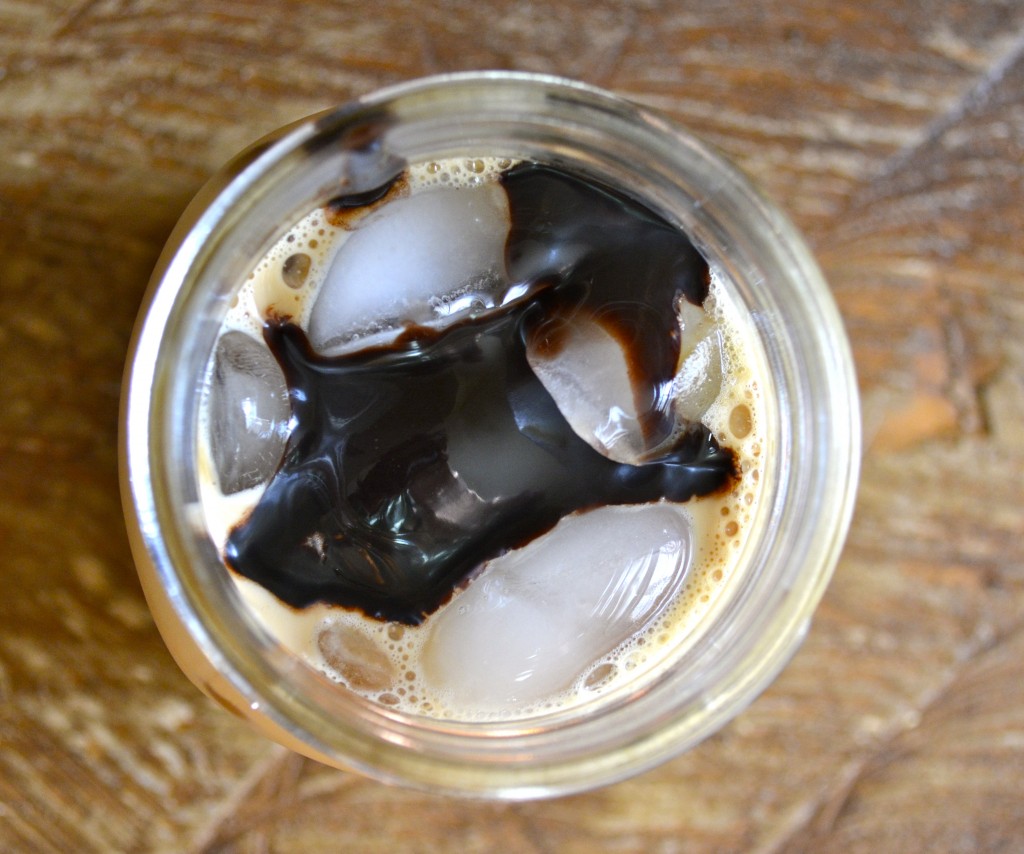 Then tightly close the lid and shake the heck out of it!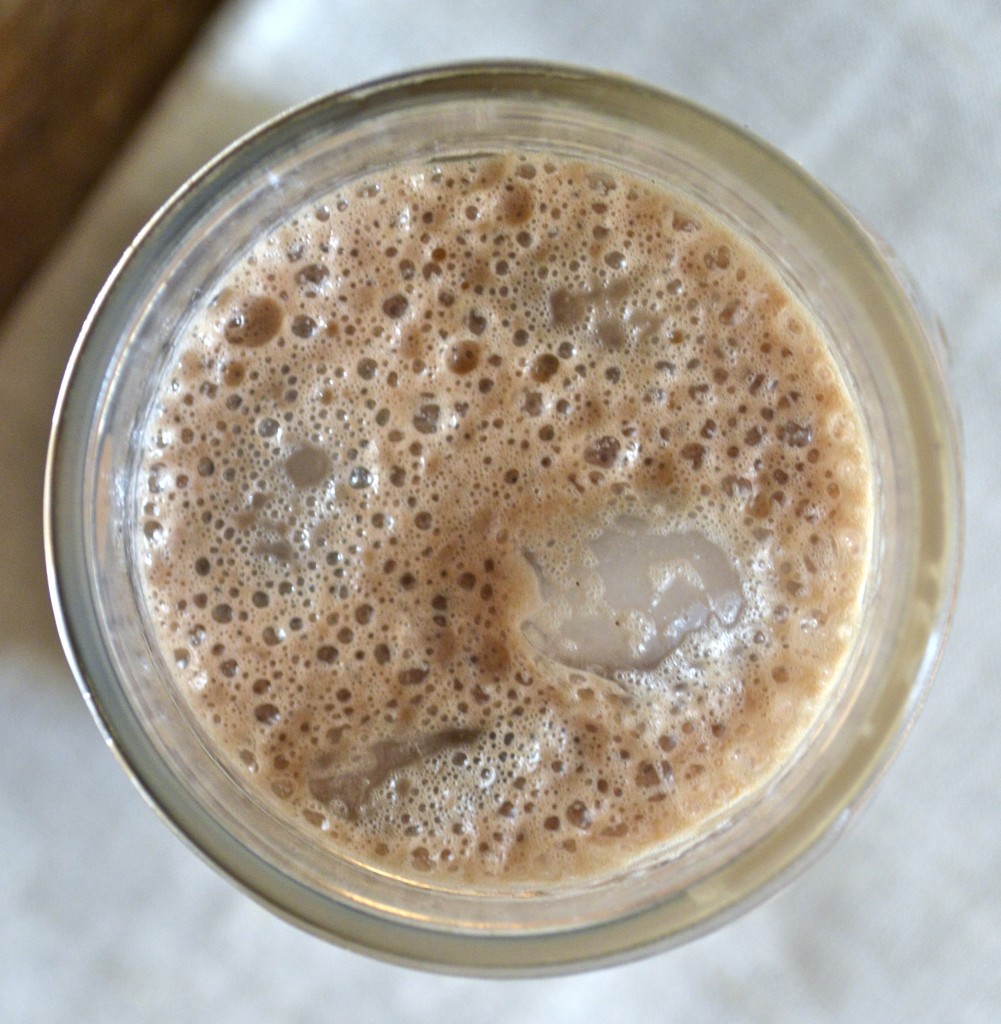 Carefully unscrew your lid and drink up!

I use the cold brew method, you can find instructions
here
.