The ultimate vegetarian slider packed with fresh zucchini, mini sweet peppers, basil leaves and a creamy whipped Pesto and Feta Spread!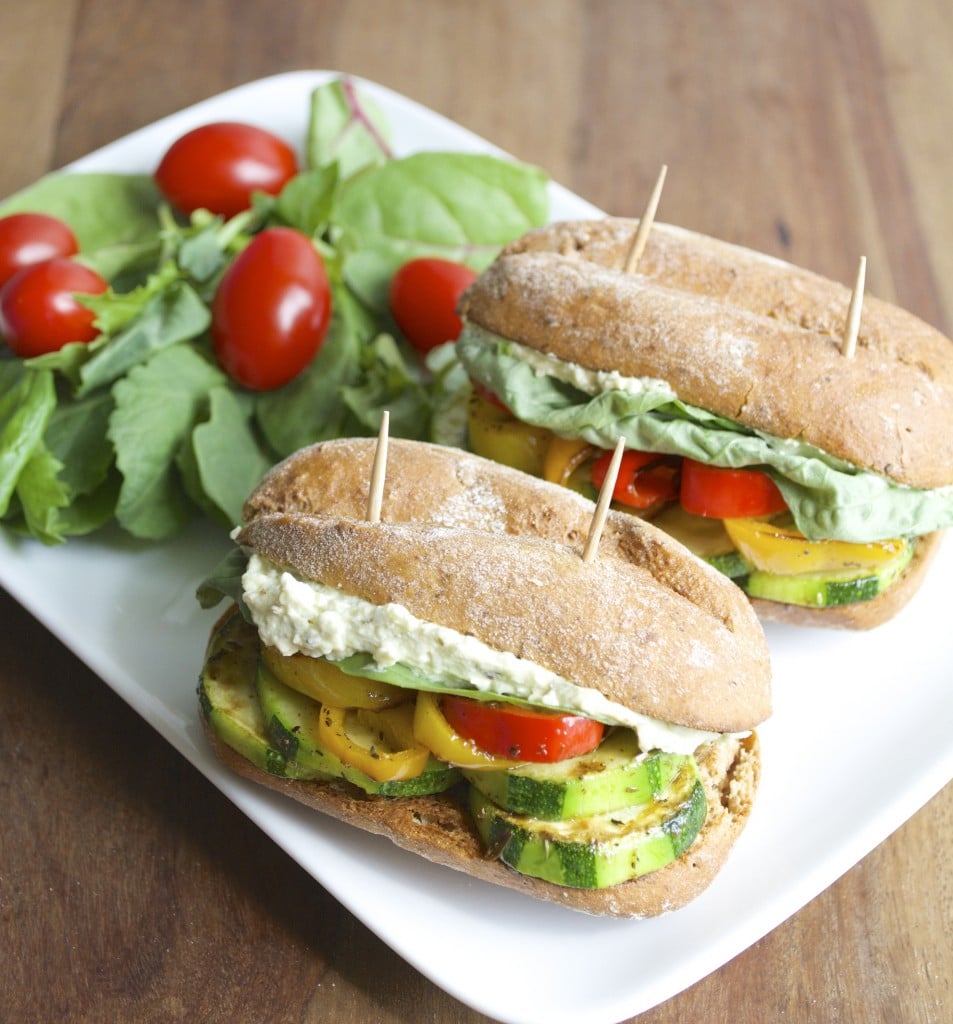 Since Football season is in full swing the big question every week is "What are you making for the game?!"
As a person who is totally indifferent to football, I am kind of glad that food seems to be a big way to "get into the game" because it makes me feel like I am a true Southerner who is actually celebrating game day. So, I will gladly put on my florescent orange t shirt, make snacks, and Pinterest while my husband screams at the television.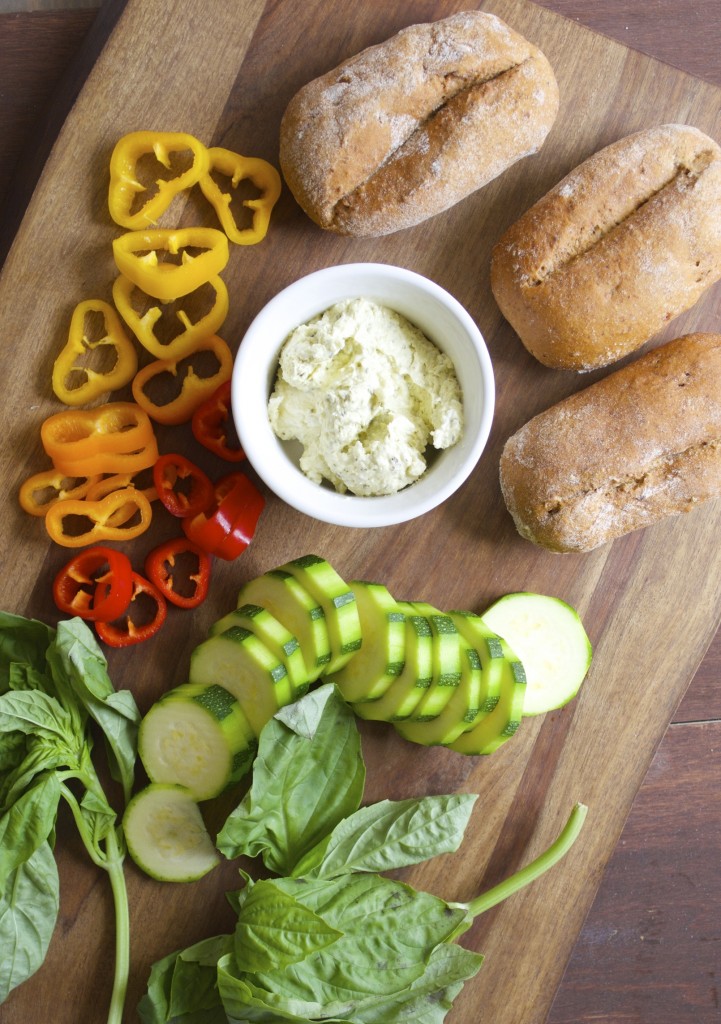 The only bad thing about it is that all traditional game day snacks are so darn unhealthy. I am totally up for an ooey, gooey, cheesy snack but eating it week after week is a little much. So I have been experimenting with some lighter, healthier game day options. I finally struck gold over the weekend with these beautiful Italian Veggie Sliders with Whipped Pesto+Feta Spread. Seriously, these little guys are kind of a miracle.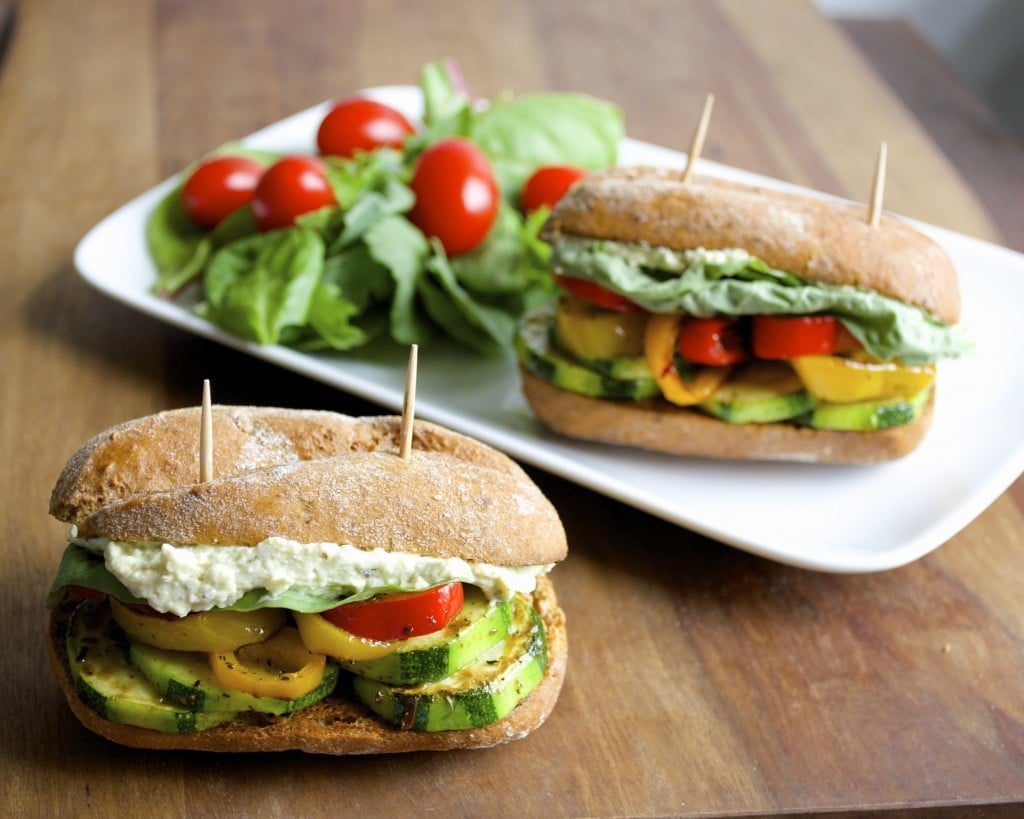 It is so simple, I just toss some sliced zucchini and mini sweet peppers in a little olive oil and a few spices, cooked them in a skillet until they were tender and had browned a little bit, toasted some rolls, made this super easy spread and called it a day! You could make a pretty big batch of these in under 20 minutes. I served them with the Pesto Chicken Sweet Peppers for the perfect, filling but healthy game day snack.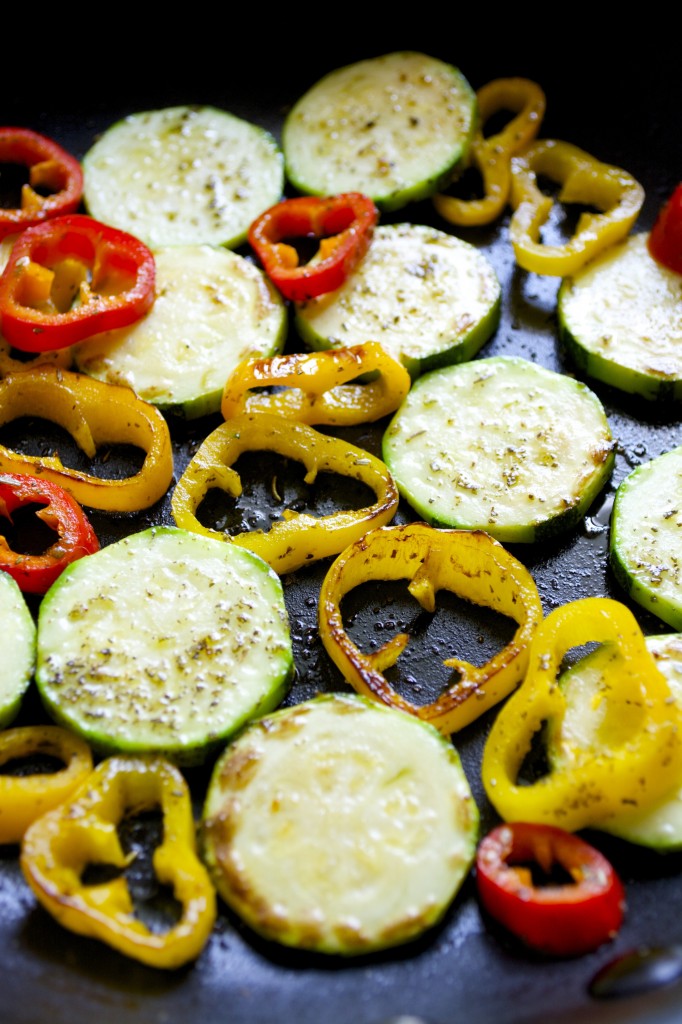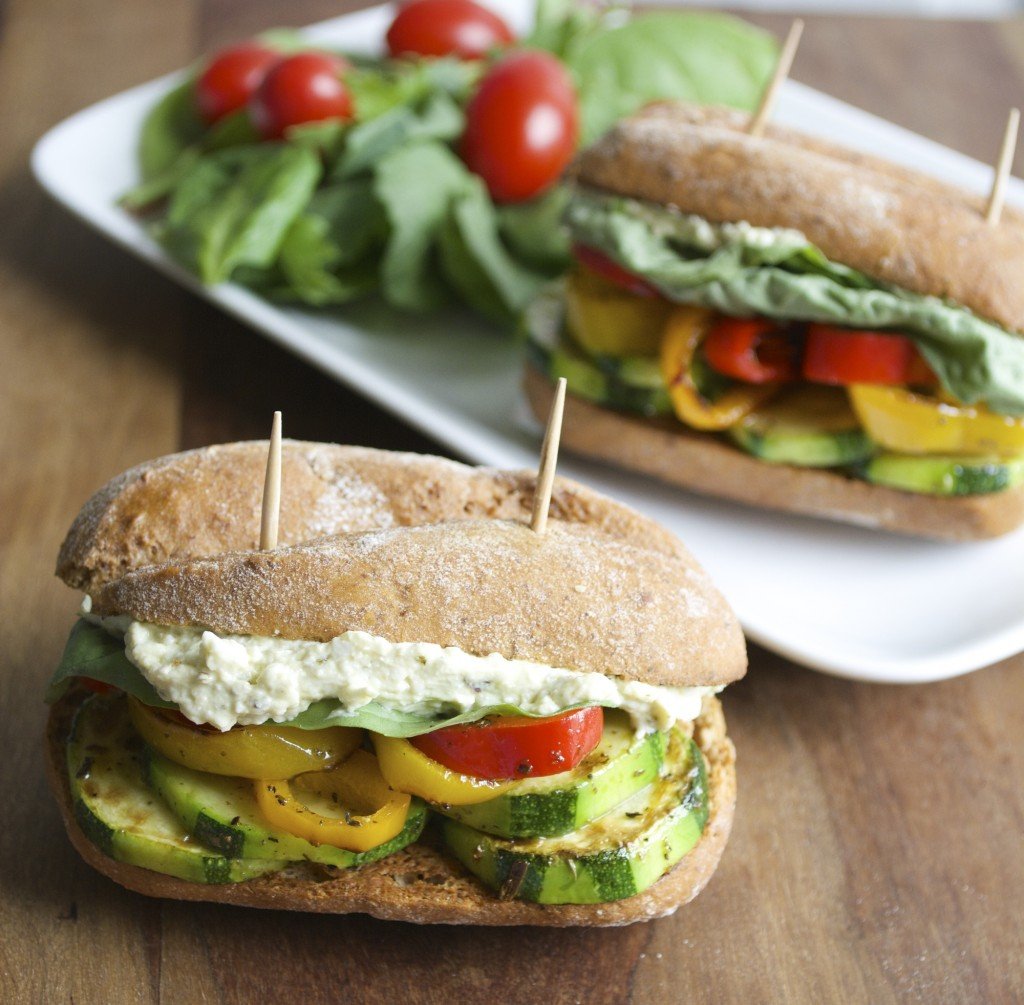 These will be making a regular appearance around our table, healthy, easy, and super easy!

*I used Udi's dinner rolls, which are pretty large for rolls. I got 5 very full sandwiches with this recipe.
If you are using something like the little hawaiian bread rolls this will make closer to 6-8 sliders for you.
Other Great Recipes
Looking for other healthy quick dinner ideas? Try this Grilled Zucchini Hummus Wrap or this Spicy Avocado Spinach Quesadilla!