This Passion Fruit Tea is a light, sweet beverage packed with fresh strawberries, blackberries, lemons and mint!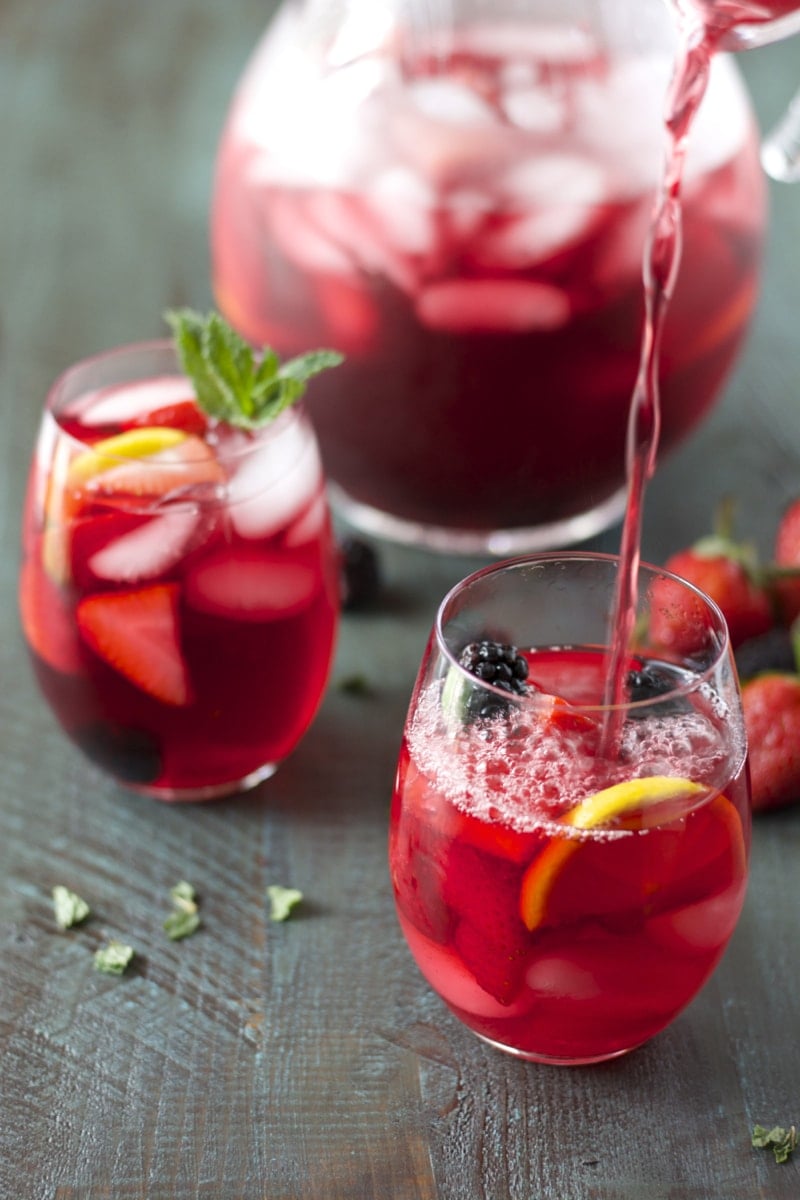 Last weekend my little brother graduated college. There was very little fanfare surrounding the event. He did walk the line in his commencement ceremony (thank goodness) but other than that it was more of a "well, I'm glad that is over" kind of situation.
I have really mixed feelings about that. I come from a really laid back family. We don't really do a lot of celebrating for anything.
My parents didn't have a wedding when they got married and their "reception" took place in a Sonic drive through. I didn't have a big traditional wedding, my sister didn't participate in her college commencement ceremony, etc. We just aren't big celebrators I guess.
And on one hand, I get it. My parents have always done a really good job of keeping us grounded, making sure we focused on "big picture" things and priorities. But, on the other hand, successes should still be celebrated, right? You should take pause and be proud, right?
At least that is how my overly sentimental brain thinks. ha!
So, today I am sharing a super simple Passion Fruit Tea that is perfect for all of your celebratory occasions! This tea is a nice alternative to sangria. It is light, sweet, and packed with fruit.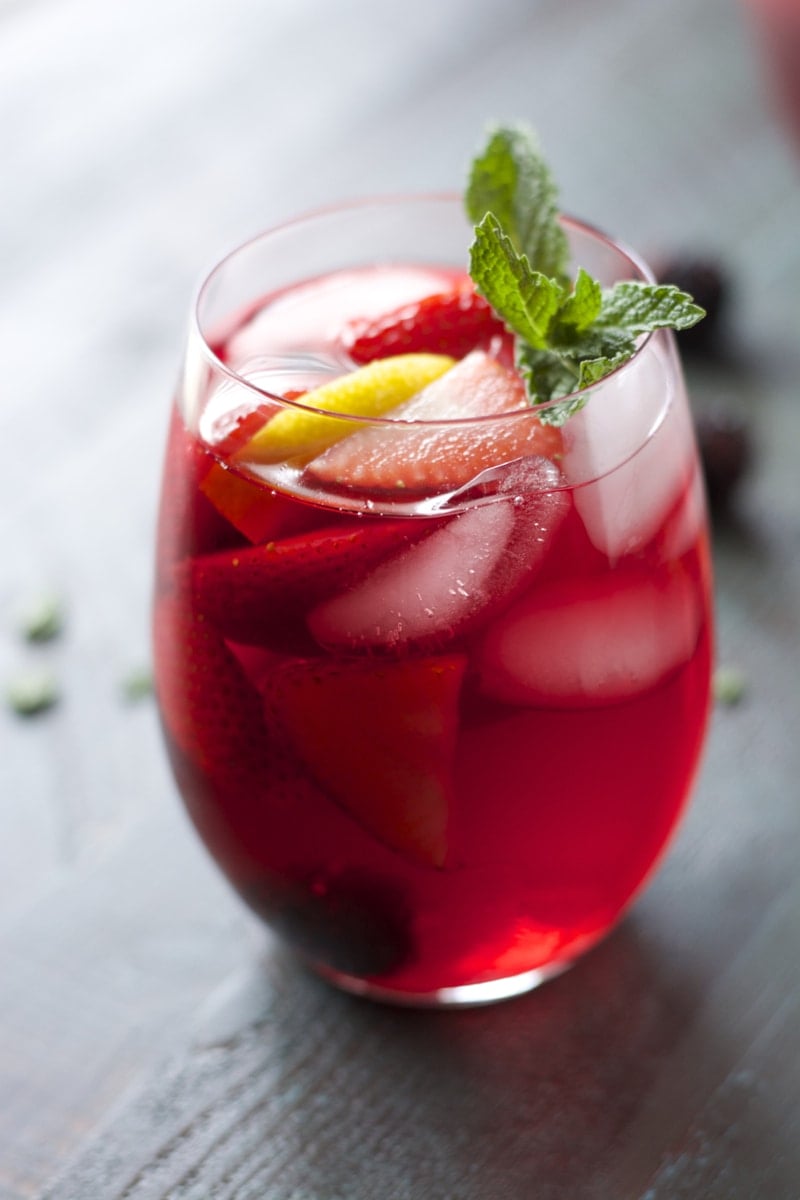 Passion Fruit Tea Ingredients
Water
Tazo Iced Passion tea bag
Sugar
Strawberries
Blackberries
Lemons
Mint leaves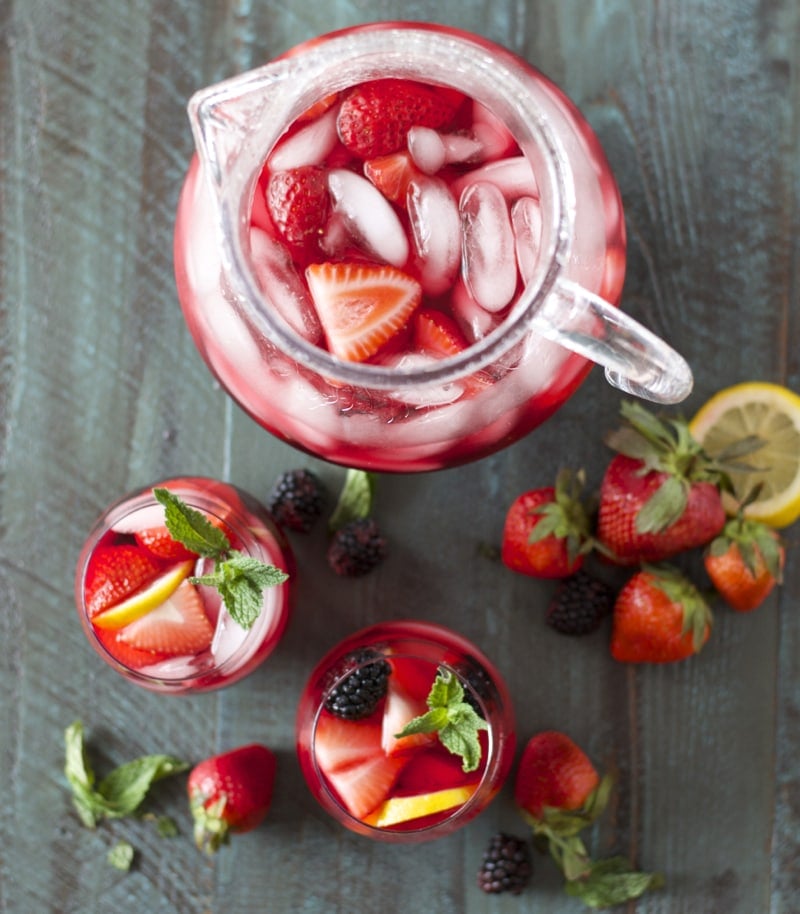 How do I make homemade Passion Fruit Tea?
This recipe is super easy, mainly just boiling water and slicing fruit!
Separate four cups of fresh water and bring to a boil.
Remove from heat, then add the tea bag. Let this steep for 7 minutes.
Remove tea bag, add sugar and stir well.
Pour into a large pitcher, add 4 cups of cold water, cover, and refrigerate at least 2 hours until cool.
While this is chilling in the fridge, slice your strawberries and lemons.
Add fruit and mint leaves.
Serve over ice and garnish with additional mint if desired.
Possible Substitutions
This recipe is very flexible, so you can make changes based on your preferences. It's difficult to mess this drink up, but here are a few suggestions for possible swaps you may want to try:
If you want to lower your carb intake, you could use Swerve or Monkfruit sweeteners instead of sugar. Swerve lowers the carbs to 5 net grams per cup with only 30 calories. Monkfruit lowers the net carbs to 14 grams, also with 30 calories.
You could try different combinations of fruits! I imagine blueberries or raspberries would be delicious as well!
If you prefer a punch-type drink, you could top each glass off with a bit of ginger ale for a fizzy, bubbly feel!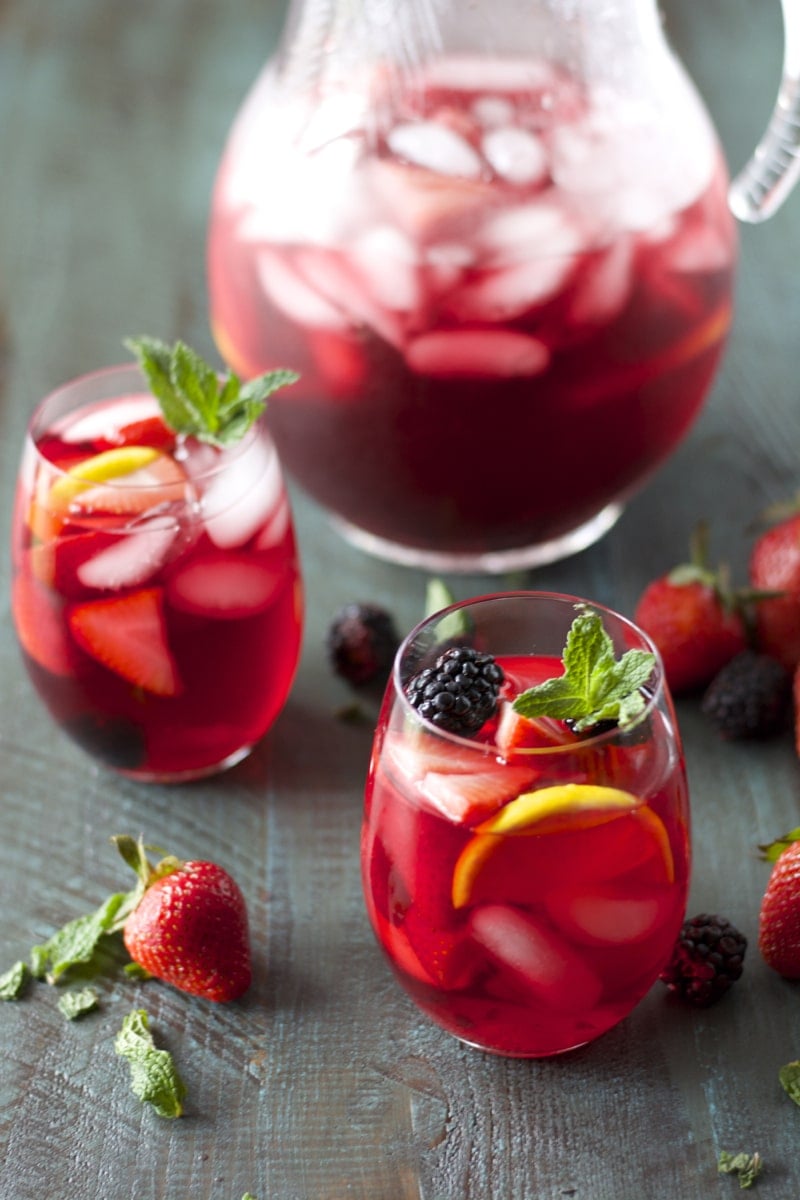 Can I make this recipe ahead of time?
I think this tea is best the same day it is made, but it does last okay in the fridge for 2-3 days. If you choose to add ginger ale, I wouldn't do this ahead of time at all–I would do that as you are serving the individual glasses (plus, it's so pretty that way!).
What should I serve with Passion Fruit Tea?
This would be an excellent drink to serve at a celebratory brunch, so here are some suggestions for fun, colorful spread:
More Drink Recipes:
And if you're looking for more options, check out this post for 16 Refreshing Summer Drinks You Can't Live Without!