What are your favorite things about Summer? Do you love the pool time? The long days? The fresh produce? I am definitely a produce gal myself. Sweet corn, tomatoes, berries, oh I love it all!
But this Summer I have developed a whole new addiction, watermelon juice! It is so sweet and tangy and perfectly refreshing for these blistering hot Summer days! And it is so simple!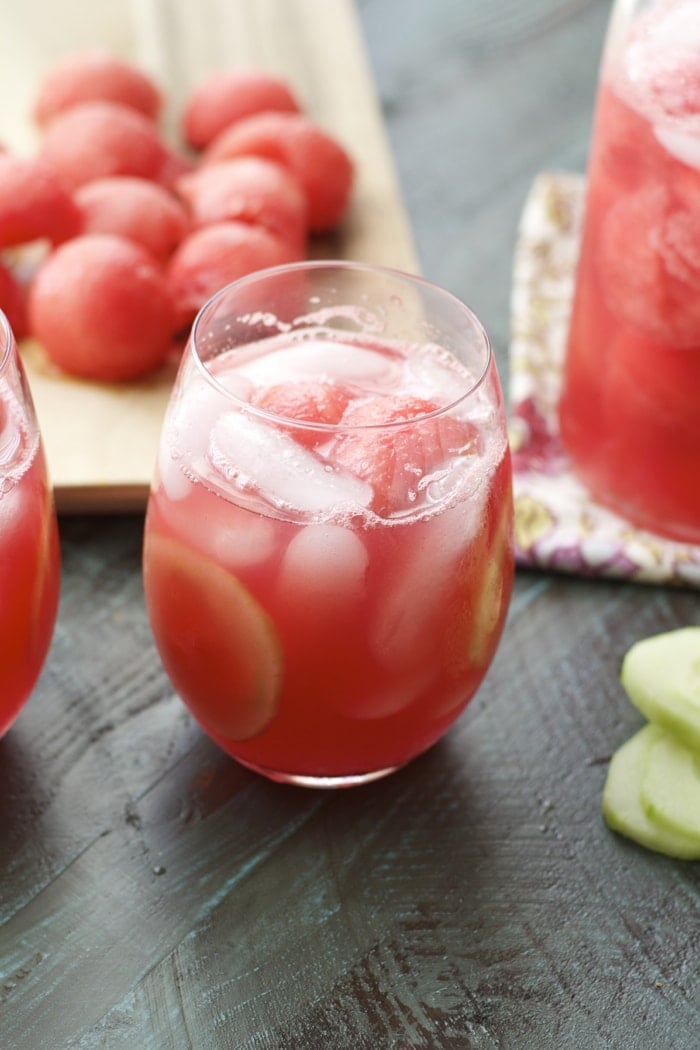 I make my watermelon juice by placing watermelon chunks in the blender, blending until smooth, and then pouring through a mesh strainer. It is the perfect way to use up leftover watermelon you just aren't going to get to or if you get a watermelon a little past it's prime.
Since I have kept at least a few mason jars of watermelon juice in my fridge all Summer I have been concocting all sorts of ways to enjoy it. One of my favorites are these super simple Sparkling Watermelon Cucumber Coolers!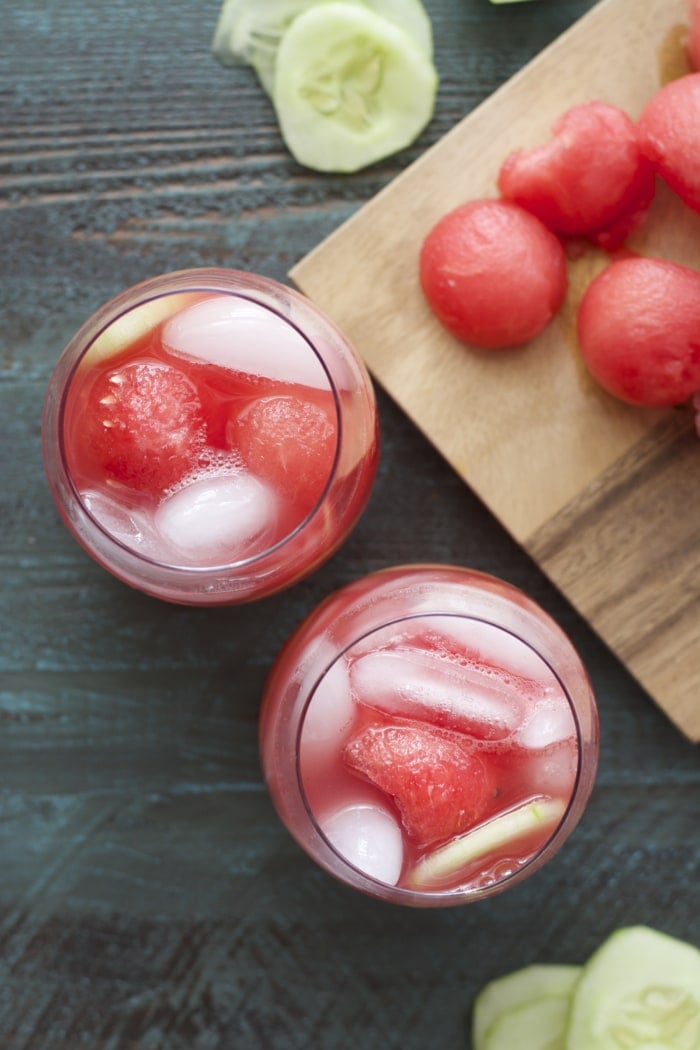 This cooler is the perfect pool side sipper if you need a little pick me up or can be made in a large pitcher for a crowd! It is a four ingredient drink that is bound to impress!