This Salted Caramel Toasted Coconut Shake is packed with freshly toasted coconut, Vanilla Coconut Almond Milk for the ultimate Summer treat!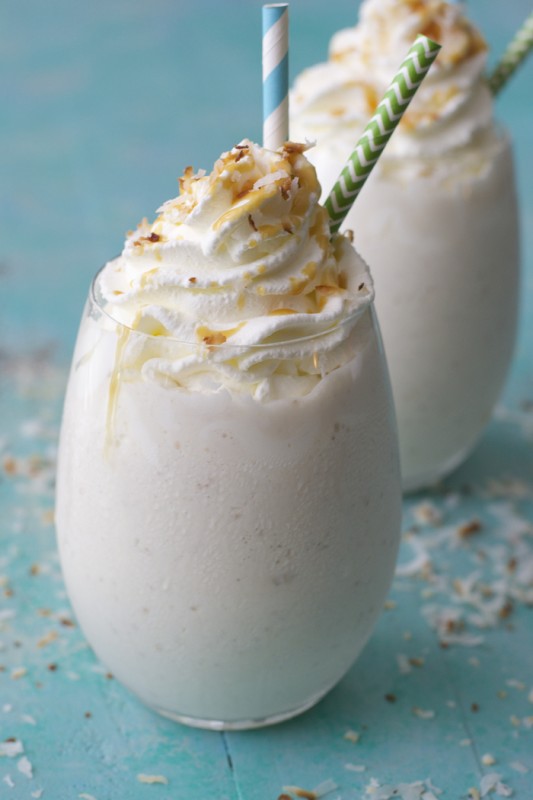 My favorite cookie used to be a Samoa girl scout cookie. That chocolate, caramel and toasted coconut combination gets me every time! Since we've been a gluten free family for 13 years it has been a really long time since I've had that scrumptious combo. However, that doesn't stop me from adding those flavors into other sweet treats!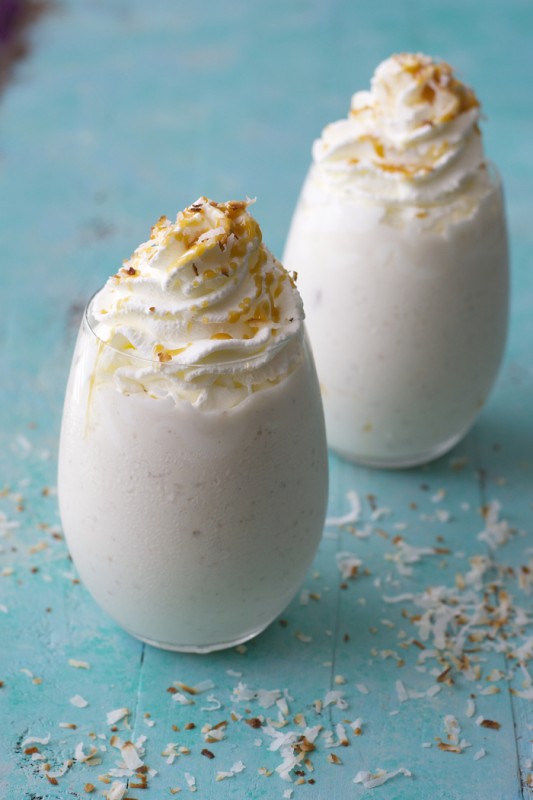 This shake has some easy ingredient swaps you can make to make it a bit lighter if you need to. You can use a base of vanilla ice cream or frozen whipped cream (frozen coconut whipped cream also works for a dairy free version.) You can also use sugar free caramel and unsweetened coconut flakes if you need to trim a few more carbs and calories. Either way, this is an easy summer treat you will love!