These Seasoned Black Beans + Loaded Tex Mex Bowls are so simple to prepare and will be a big hit with your family!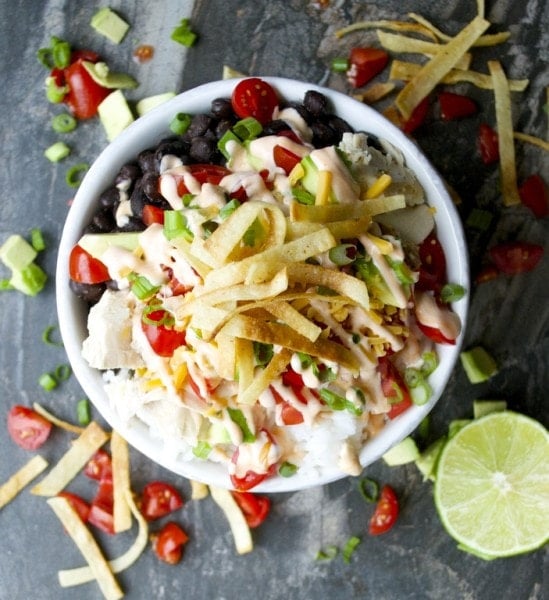 Sometimes, actually, often times there just aren't enough hours in the day.
I am a pretty organized person so I normally have everything that needs to be done for the day written out. I have always been like that, with work, school, real life, and the blog. I love the satisfaction of checking something off my to do list. But I am often really hard on my self when I don't get everything taken care of. Especially with Maebells. I don't like feeling like I have unfinished business, but that is exactly how it feels when I don't have time to respond to emails or comments or time a dinner wrong and run out of daylight for the photos.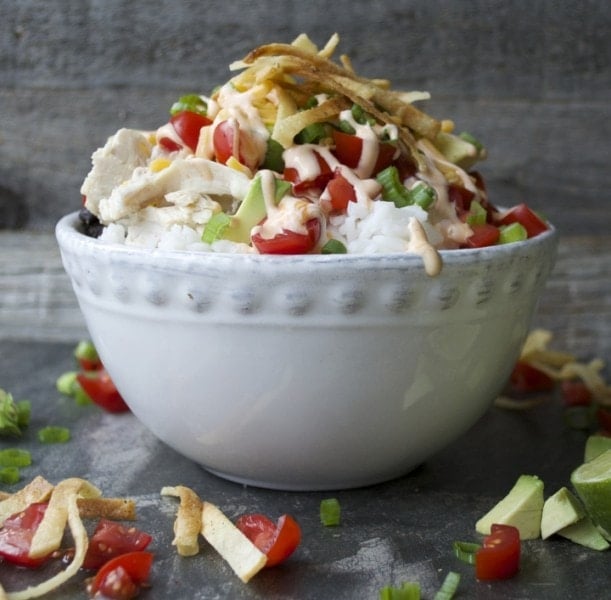 So I have been working on some recipes that are for those days when you just don't have much left in you at the end of the day. These Seasoned Black Beans are a great example of how quickly you can throw together a meal with a couple of basic pantry staples. Here is how we do it!
Add one can of undrained black beans to a medium size sauce pan and throw in some spices and a dash of hot sauce. Let the mixture simmer for about 20 minutes. Yep, that is it!
Told you this was for days when you have nothing left to give!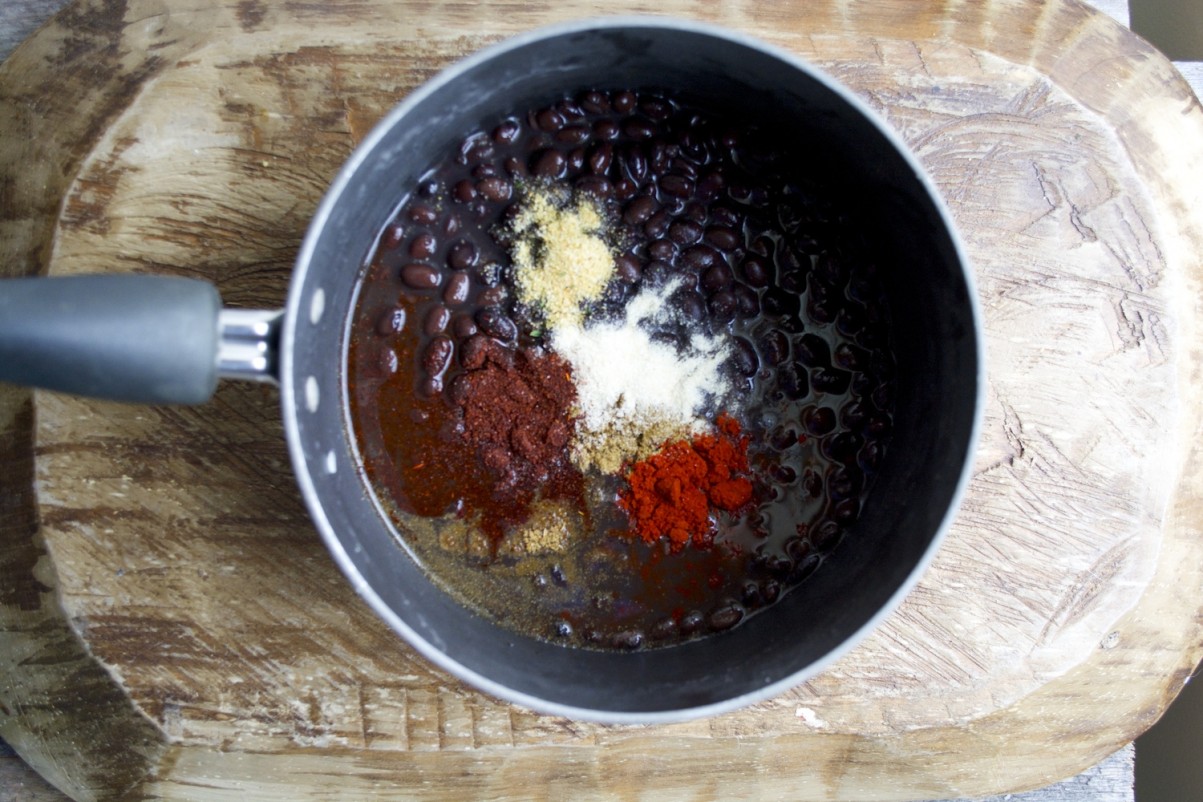 I used these seasoned black beans in these loaded Tex Mex Bowls. All I did was add cooked rice, black beans, some rotisserie chicken, and our favorite vegetables and shredded cheese in a big old bowl and topped it with a Creamy Tex Mex sauce and tortilla strips.
It is a dinner that comes together extremely quickly, is still healthy, and gives you a new idea for a rotisserie chicken! These black beans can be used a million different ways. We have also had them with tacos or with grilled chicken and salsa.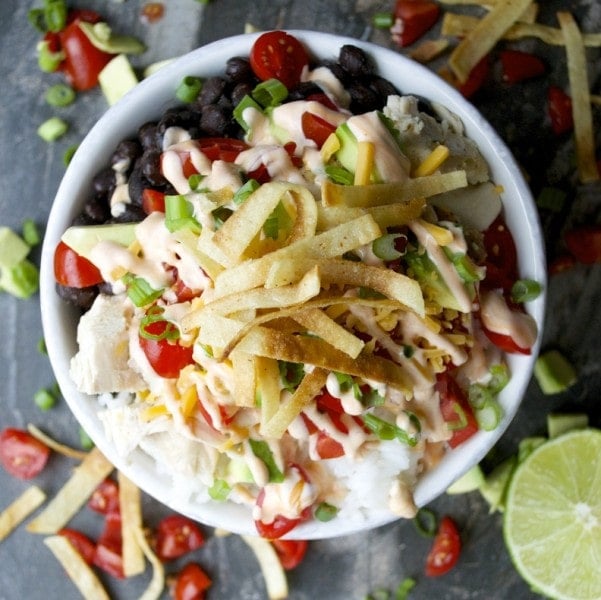 Other Easy Weeknight Meals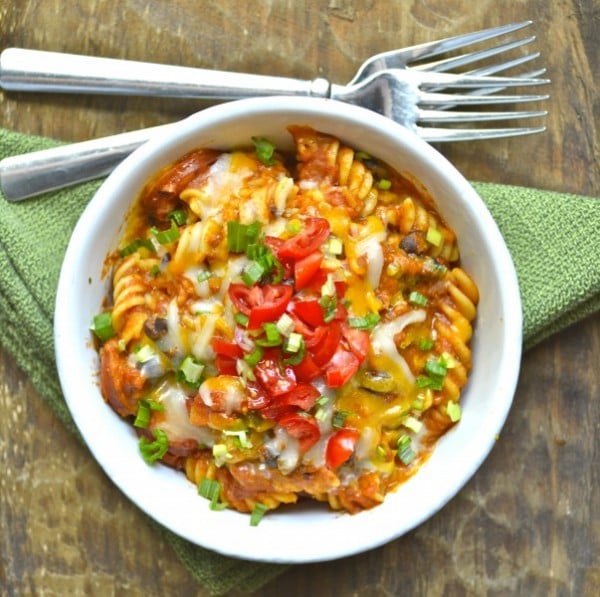 Spicy Sausage Black Bean Pasta