If you want to know the way to my heart, it's food.
Specifically, appetizers. I will love you even more if said appetizer involves cheese.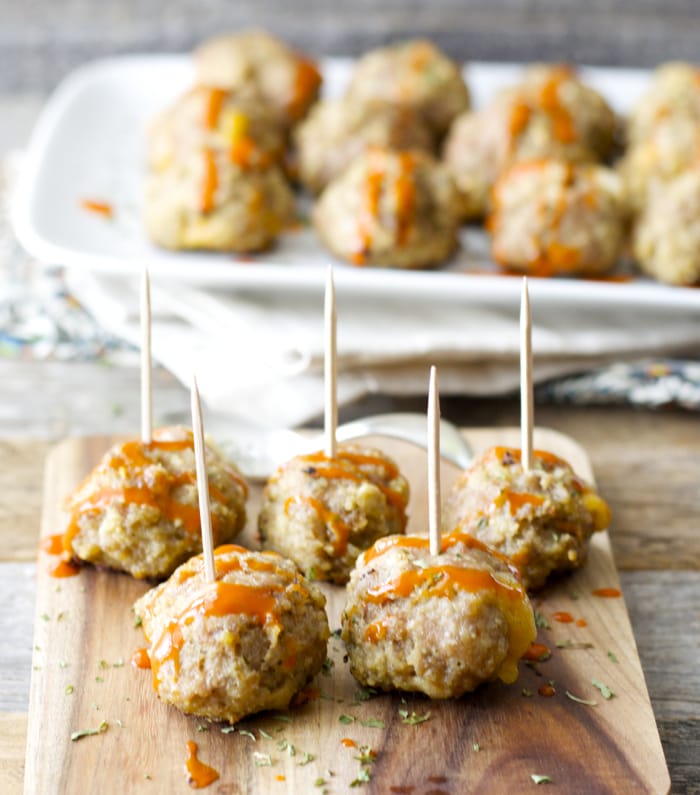 But digging into loads of delicious cheesy appetizers kind of prevents me from fitting into skinny jeans, SO sometimes I just have to find a way to feel like I'm indulging, without really indulging!
These Skinny Cheddar Stuffed Meatballs are super simple just a few basic ingredients, ground turkey, ranch seasoning, bread crumbs, an egg and some cheddar cheese cubes. Pretty simple, right?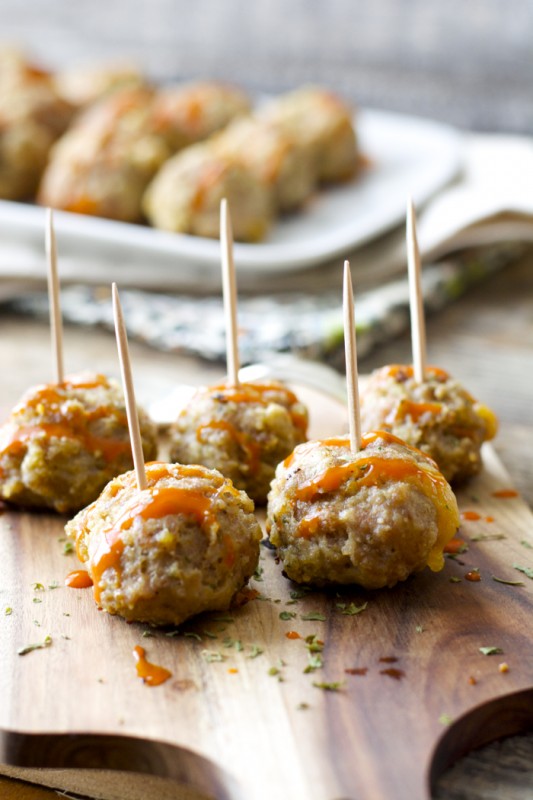 Here is how we make them!
Toss that turkey, ranch, bread crumbs and egg right into a bowl. Give it a good stir so everything is well combined and set it aside.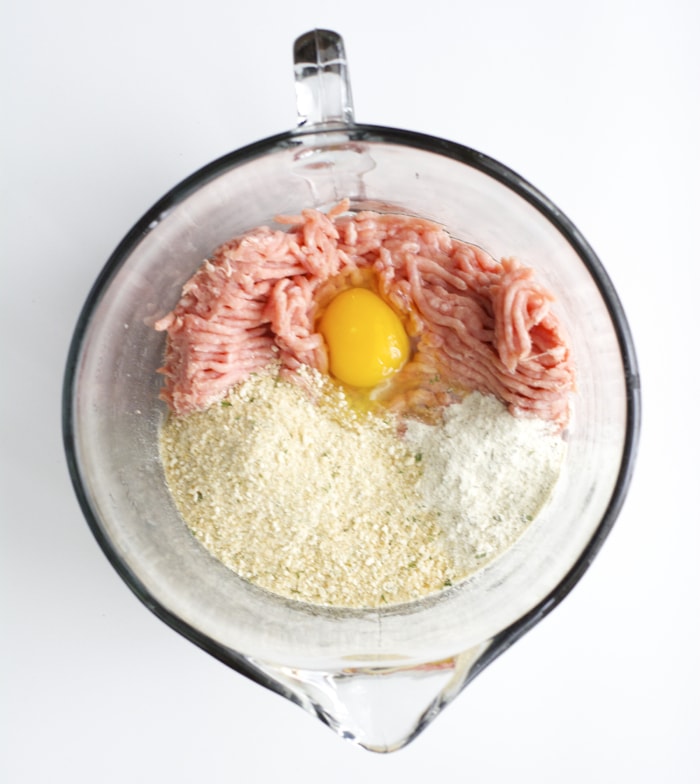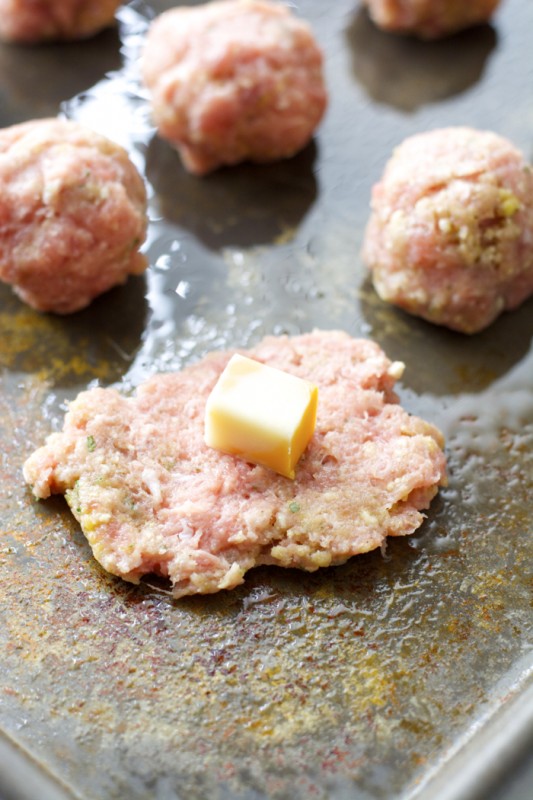 For the cheddar, I used cheese sticks that I just cut into small cubes, though you could use a block of cheese and just cut it up. Whatever you have on hand will work fine.
Take a spoonful of the meatball mixture and pat it out flat in your hand, place a cheese cube in the middle and fold the meatball around the cheese. Squeeze it a little bit so that you really get the cheese enclosed in the meatball, otherwise it will just ooze out when you cook them.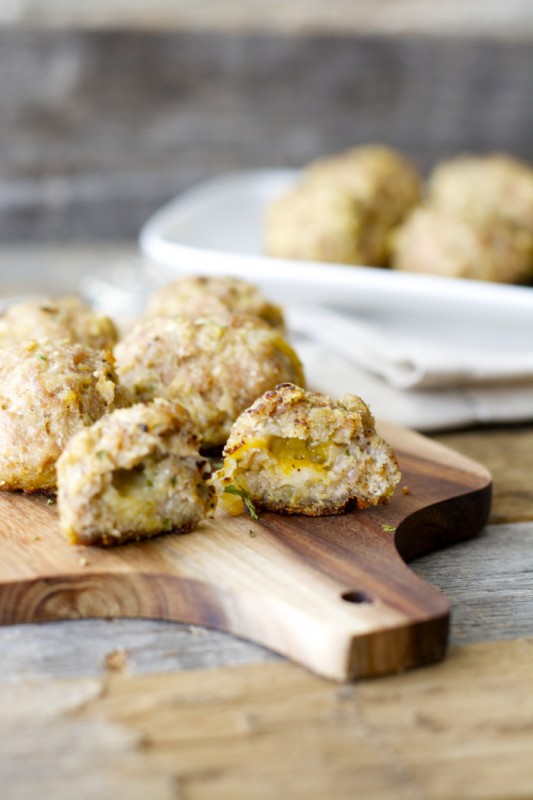 Pop those babies in the oven for 25 minutes and behold an easy, cheesy, skinny appetizer!
I drizzled these with buffalo sauce and served with ranch dipping sauce and a great big salad.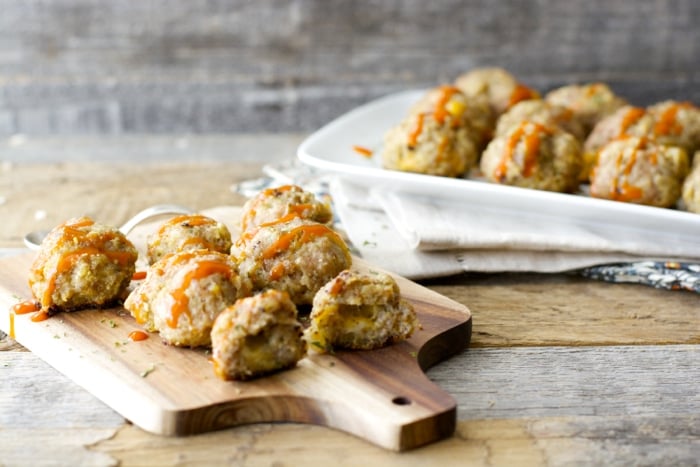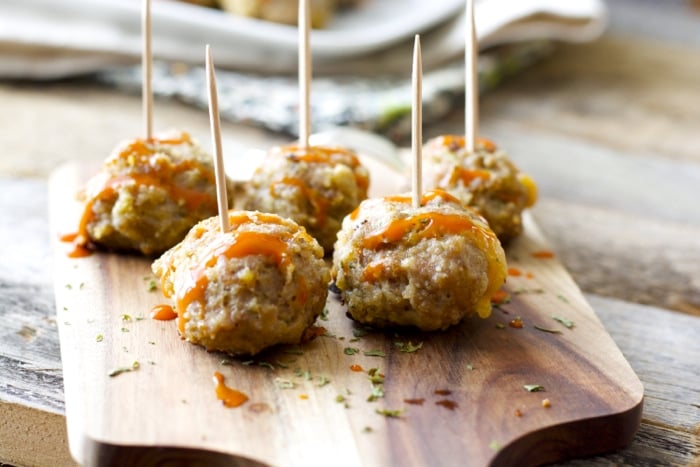 Appetizers for dinner? Now that is something I can get on board with!