Learn about all the amazing ways you can incorporate Pork Rind Panko into your diet! These keto breadcrumbs are low carb, paleo, gluten free, sugar free and dairy free!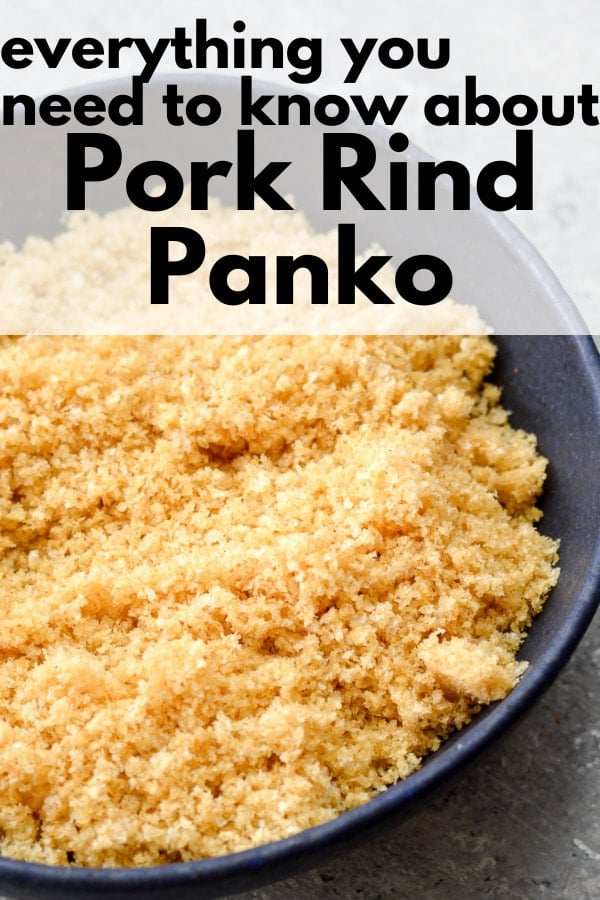 What is Pork Rind Panko?
Pork Rind Panko is made from pork rinds that are ground to a breadcrumb-like texture. These are an amazing substitute for breading on any of your favorite foods! You only need one ingredient for this easy recipe–pork rinds! Pork Rind Panko is also very easy to prepare; all you'll need is a blender or a food processor.
Pork Rind Panko adds an incredible depth of flavor to your food while giving that signature panko crunch. If you prefer your crumbs to be a little more fine, you can grind them for longer to ensure you get the texture you prefer. This breadcrumb alternative is zero carb, gluten free, Whole30 and paleo, making it perfect for many dietary restrictions you may have!
How do I make these keto breadcrumbs?
This recipe only requires one easy step! Simply put your breadcrumbs into your food processor or blender and blitz them until they've reached your preferred texture! It couldn't be any easier! If you would like a larger breadcrumb, you'll grind your pork rinds for a shorter amount of time. For a finer crumb, grind for longer.
Carbs in Pork Rind Panko
Unlike traditional breadcrumbs, this Pork Rind Panko can be enjoyed completely guilt free! There are ZERO carbs in these homemade breadcrumbs! The measurements for traditional breadcrumbs and these low carb breadcrumbs is 1:1, so if your recipe calls for a cup of panko, you'll need a cup of your Pork Rind Panko. No math involved!
What's the texture of Pork Panko Crumbs?
One of the best things about these keto breadcrumbs is that you can customize the texture however you like. If you like a larger crumb, you won't need to grind your pork rinds for quite as long. If you enjoy a finer texture, just keep blitzing until you've gotten the size you like.
How many cups of keto breadcrumbs can I expect to get out of a bag of pork rinds?
In my experience, you get about a cup of Pork Rind Panko from one ounce of pork rinds. So if you have a five ounce bag, you can expect to get five cups from that. If you grind your rinds down to a finer texture, you may notice a little under a cup is produced per ounce.
Pork Rind Flavor
Pork rinds really don't have much flavor to me, other than the saltiness in them. That's why I love these keto breadcrumbs in my recipes! If your pork rinds are flavored, expect that flavor to carry over into your breadcrumbs. I've tried this recipe in the oven, Air Fryer and on the stove top and the results are always a delicious crunchy texture without a noticeable flavor!
If you want to use this recipe to make Italian breadcrumbs, you can just add Italian seasoning to the pork rinds before you grind them. I would recommend using a lower salt version of the seasoning, since you are already getting a generous amount from the pork rinds themselves.
How to Store keto breadcrumbs
To store this easy keto recipe, just keep in a jar or plastic container with an airtight lid and store on the counter or in your pantry. These breadcrumbs will stay fresh for up to two months.
What can I make with Pork Rind Panko?
There are so many fantastic dishes that can be made with these low carb breadcrumbs! You'll find yourself incorporating them into so many dishes. Basically, if a recipe calls you to dredge your food in a flour and egg combination, just substitute these breadcrumbs for a drastic decrease in the carb count!
These are the best Keto Crab Cakes! They are perfectly tender on the inside and crispy on the outside and have less than one net carb each! For Air Fryer instructions, check out this post here.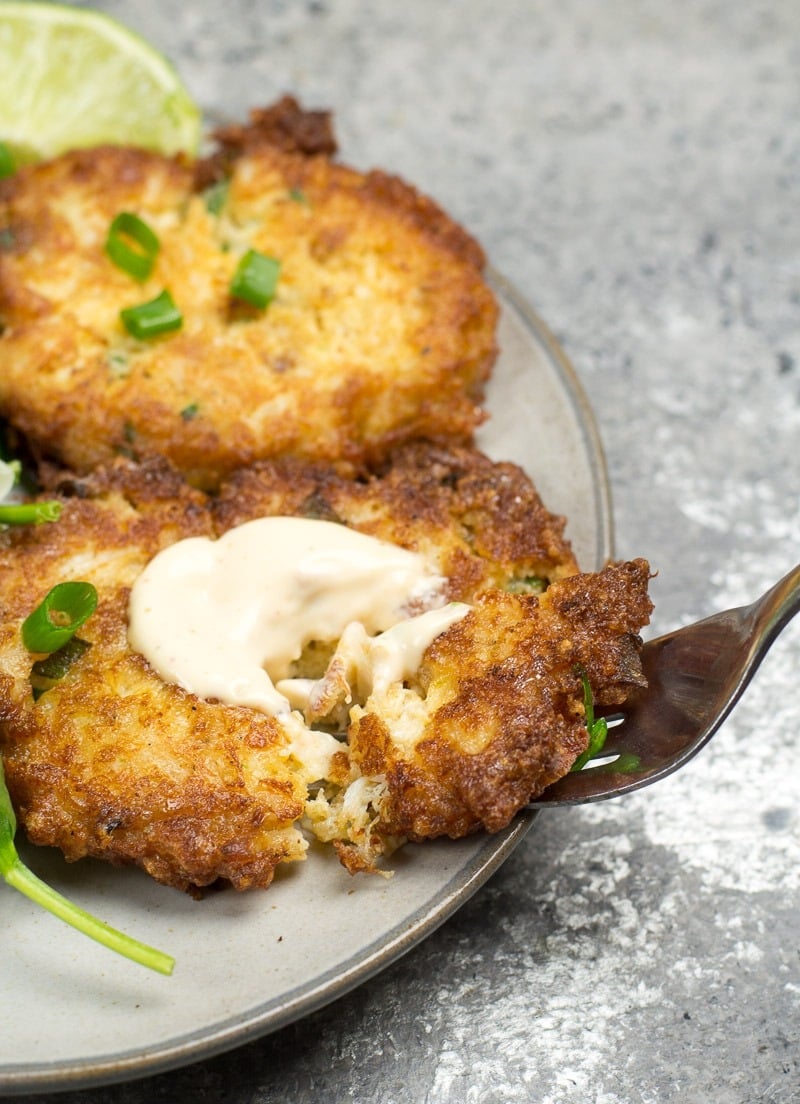 Meatballs
Whether you choose to make Italian Meatballs, BBQ Cheddar Meatballs or Cheddar Stuffed Meatballs, I can promise you you won't be disappointed with any of these amazing keto recipes! Every one of these homemade meatballs recipes is easy as well as full of flavor!
These Crispy Oven Baked Keto Chicken Tenders are just what you've been craving! These delicious low carb, gluten free chicken tenders are about 1 net carb for two tenders! For Air Fryer instructions, check out this post here.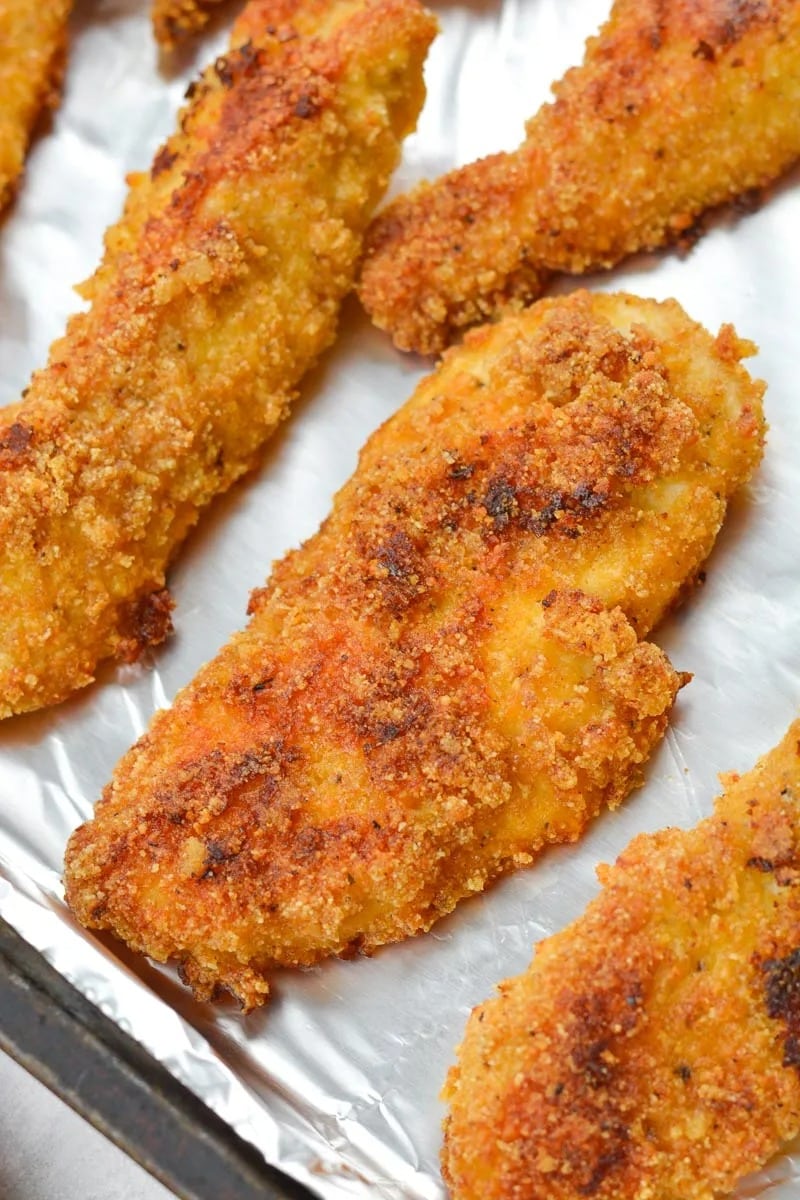 This Keto Chicken Parmesan is breaded and fried until perfectly crisp and smothered in marinara and mozzarella! At just five net carbs per serving, this is a classic dish your entire family will love!

These easy Keto Popcorn Shrimp are the perfect crispy, crunchy irresistible snack for a lighter game day treat!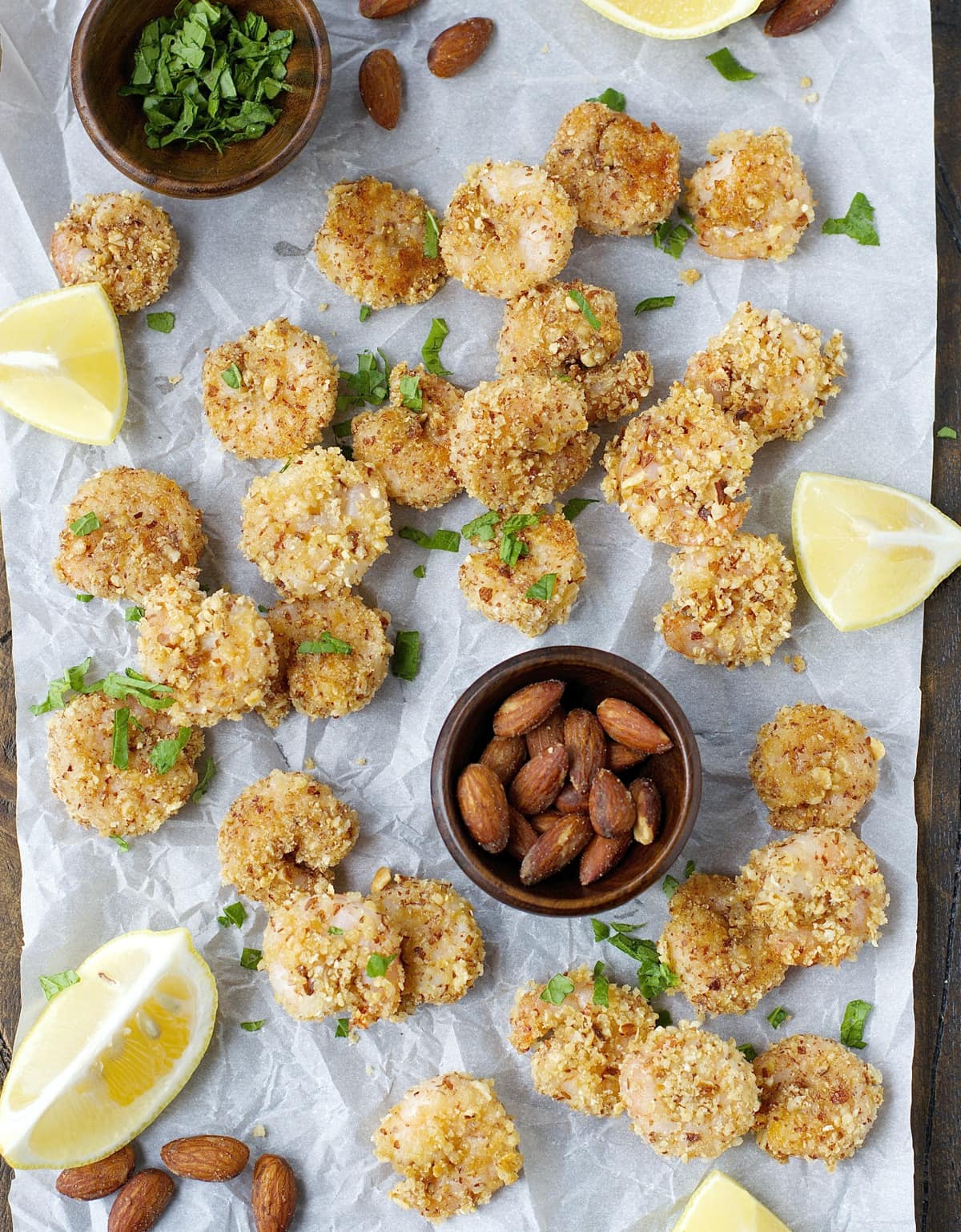 These easy Keto Mozzarella Sticks are covered in an ultra crispy crust and fried to perfection! You can easily enjoy two mozzarella sticks for just 1.8 net carbs.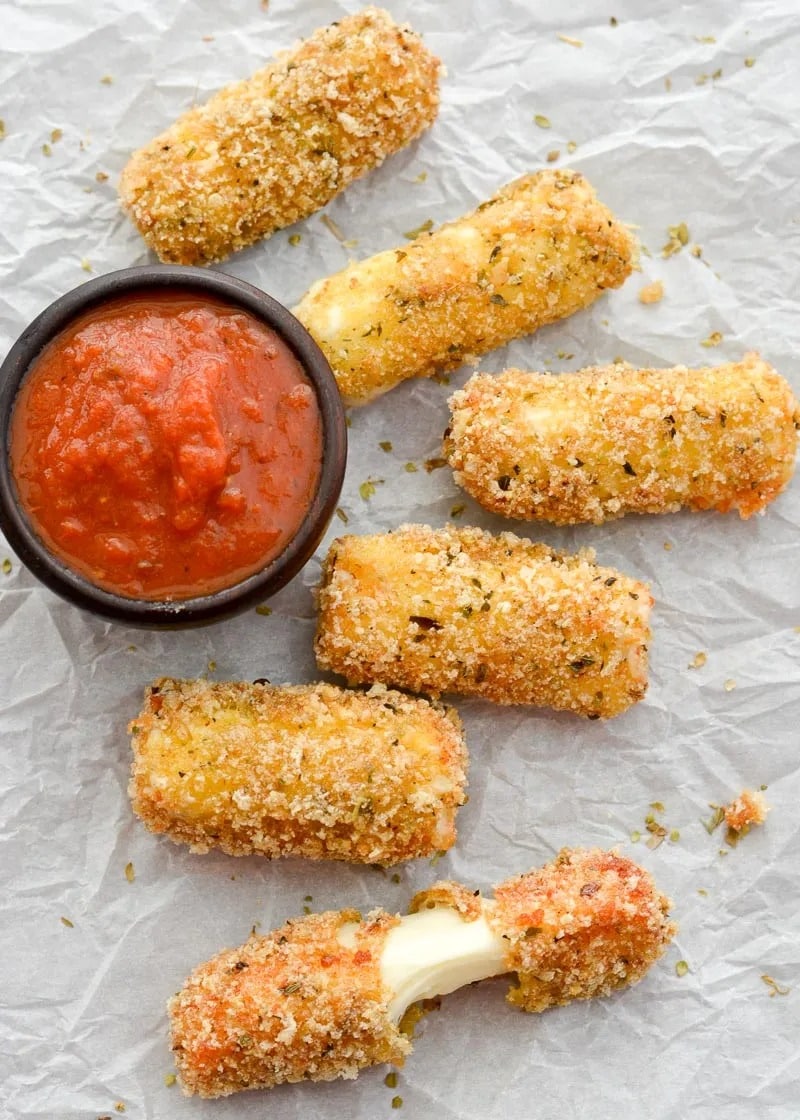 These delicious Keto Chicken Nuggets can be baked or air-fried and are low carb and gluten free! These make a perfect lunch or easy dinner for under 4 net carbs!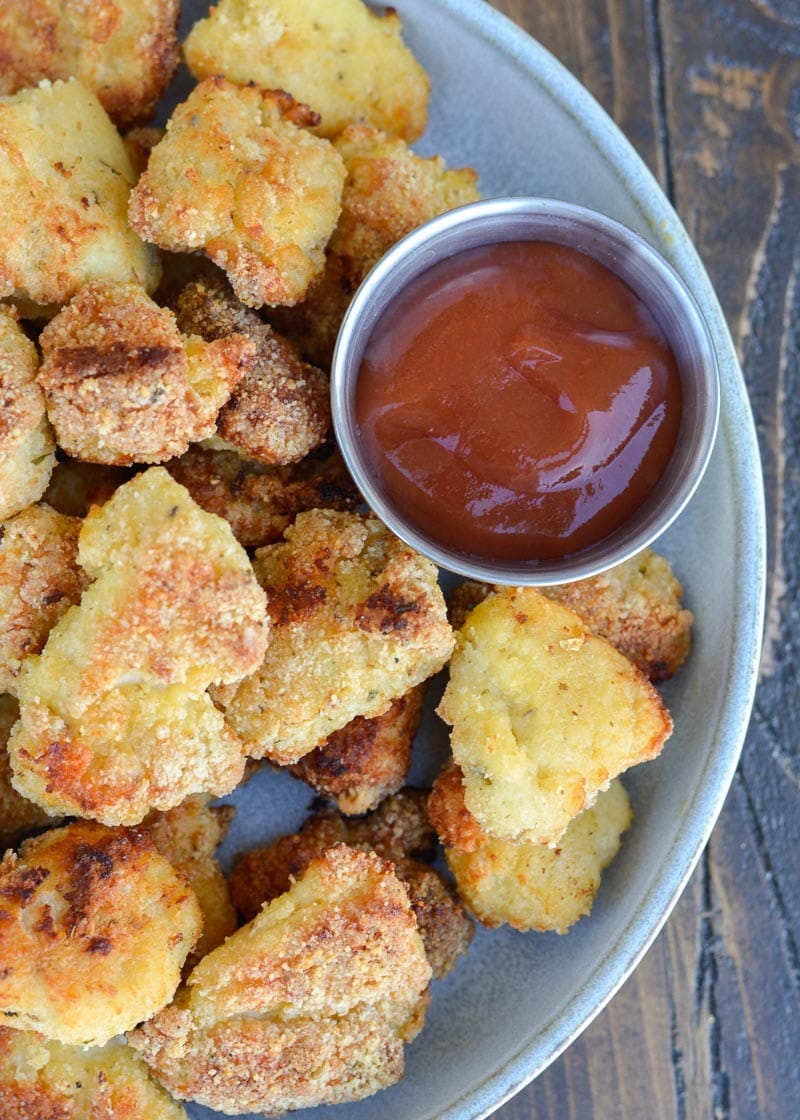 These Quick and Easy Kung Pao Meatballs are packed with flavor and ready in under 30 minutes! These savory Asian meatballs are also great for meal prep!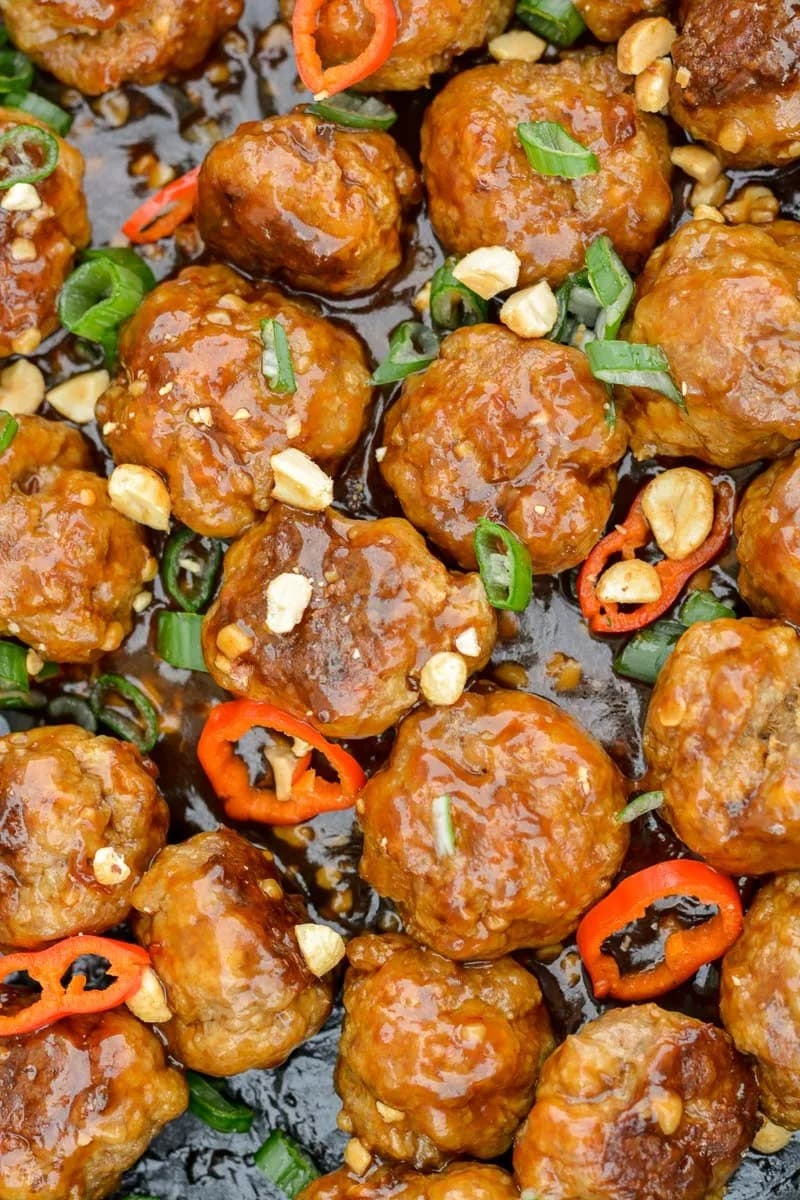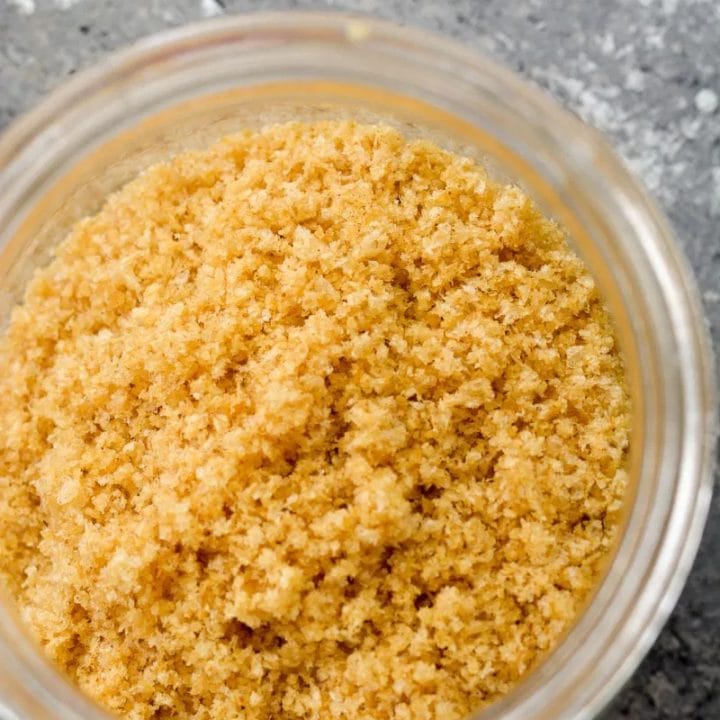 Pork Rind Panko
Keto Pork Rind Panko Recipe is a low-carb crispy, crunchy bread crumb coating that is 0 carbs! Whole30, paleo, gluten-free, grain-free, dairy-free, and sugar-free.
Ingredients
2.5 ounces bag of pork rinds
Instructions
Pour the pork rinds into your food processor or blender.
Pulse until all of the pork rinds have processed down into large panko crumbs, or grind for longer if you want a finer texture.
Nutrition Information:
Yield:

2.5
Serving Size:

1
Amount Per Serving:
Calories:

154
Total Fat:

8.9g
Cholesterol:

27mg
Sodium:

516.3mg
Carbohydrates:

0g
Net Carbohydrates:

0g
Sugar:

0g
Protein:

17.4g