Slow Cooker Shredded Habanero Beef Tostadas are topped with fresh Mango Salsa! Delicious, easy and totally different!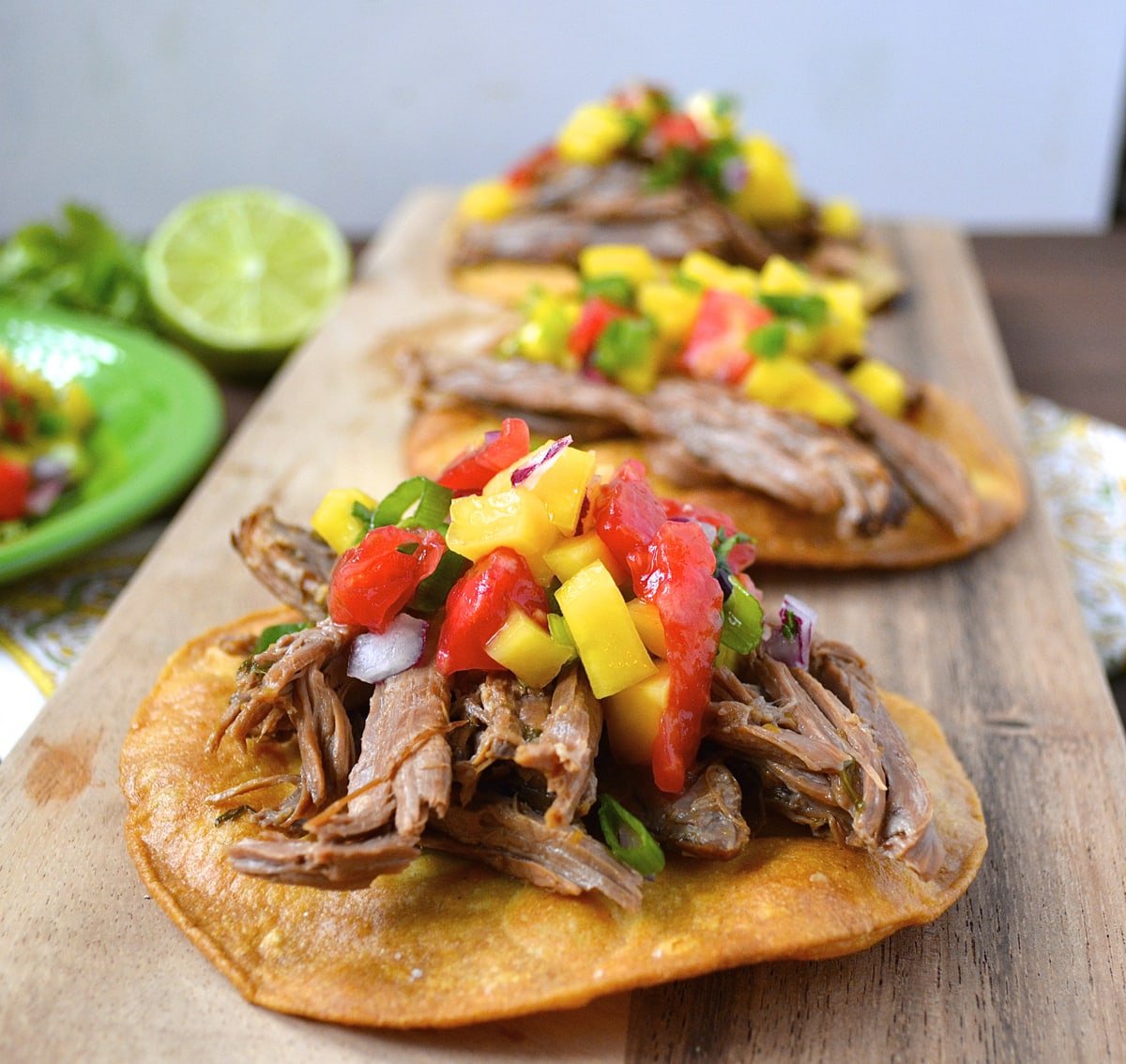 Last week my youngest sister came to visit. She asked me what I was making for dinner one night and I said with total excitement "I am trying something new! I'm going to make some shredded beef for tostadas with mango salsa!" She looked at me and nodded her head…"oh, okay….yum" Bless her. She had no faith.
Later, Mr. Maebell asked me the same question and I gave him the same response. He stared for a moment considering how to answer and finally said "thats…great" Bless him. He had no faith either.
Whatever. I had faith.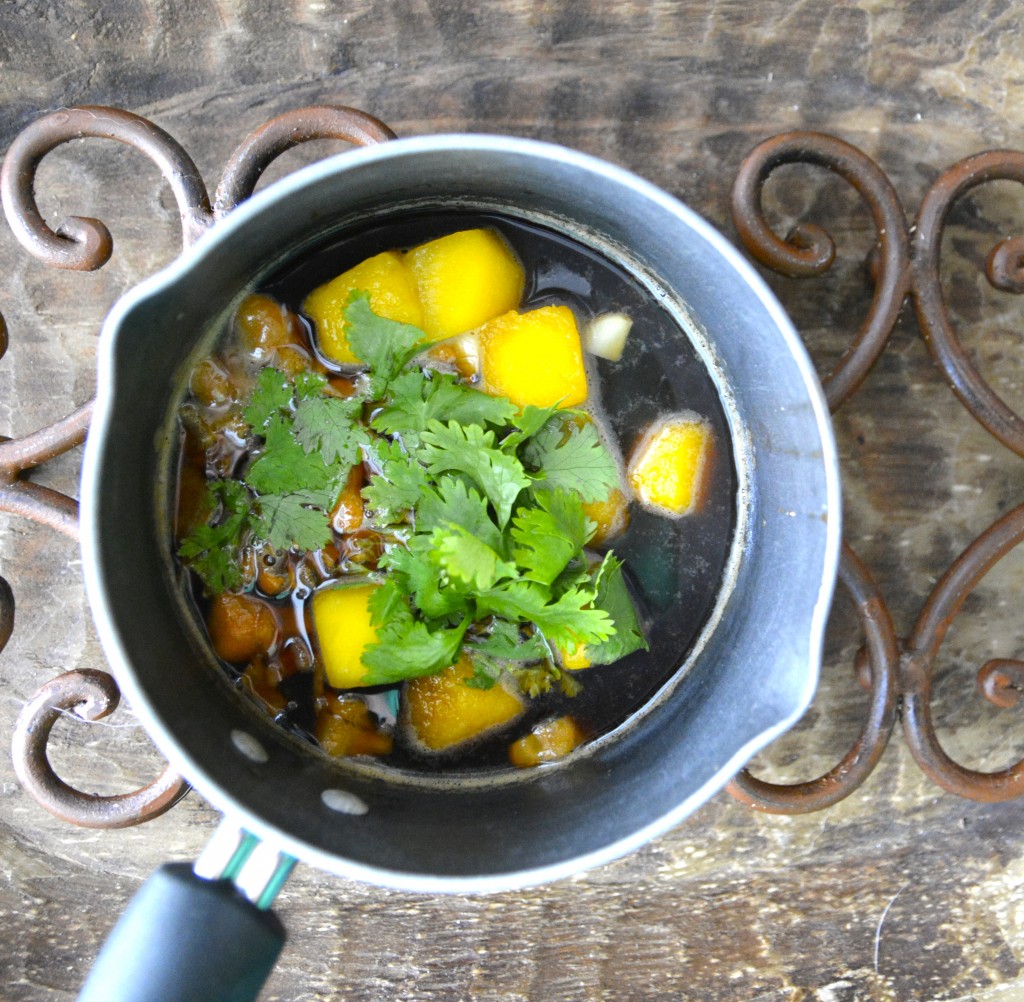 It all started with a little habanero mango sauce. I added lime juice, brown sugar, garlic, cilantro, habanero peppers and mango in a little sauce pan and brought it to a nice simmer. (If you have never cooked with habanero peppers before watch this video you never even have to touch them! No habanero hands!) I basically just picked a bunch of random ingredients that I thought might go well together, let it simmer and then threw it in the blender.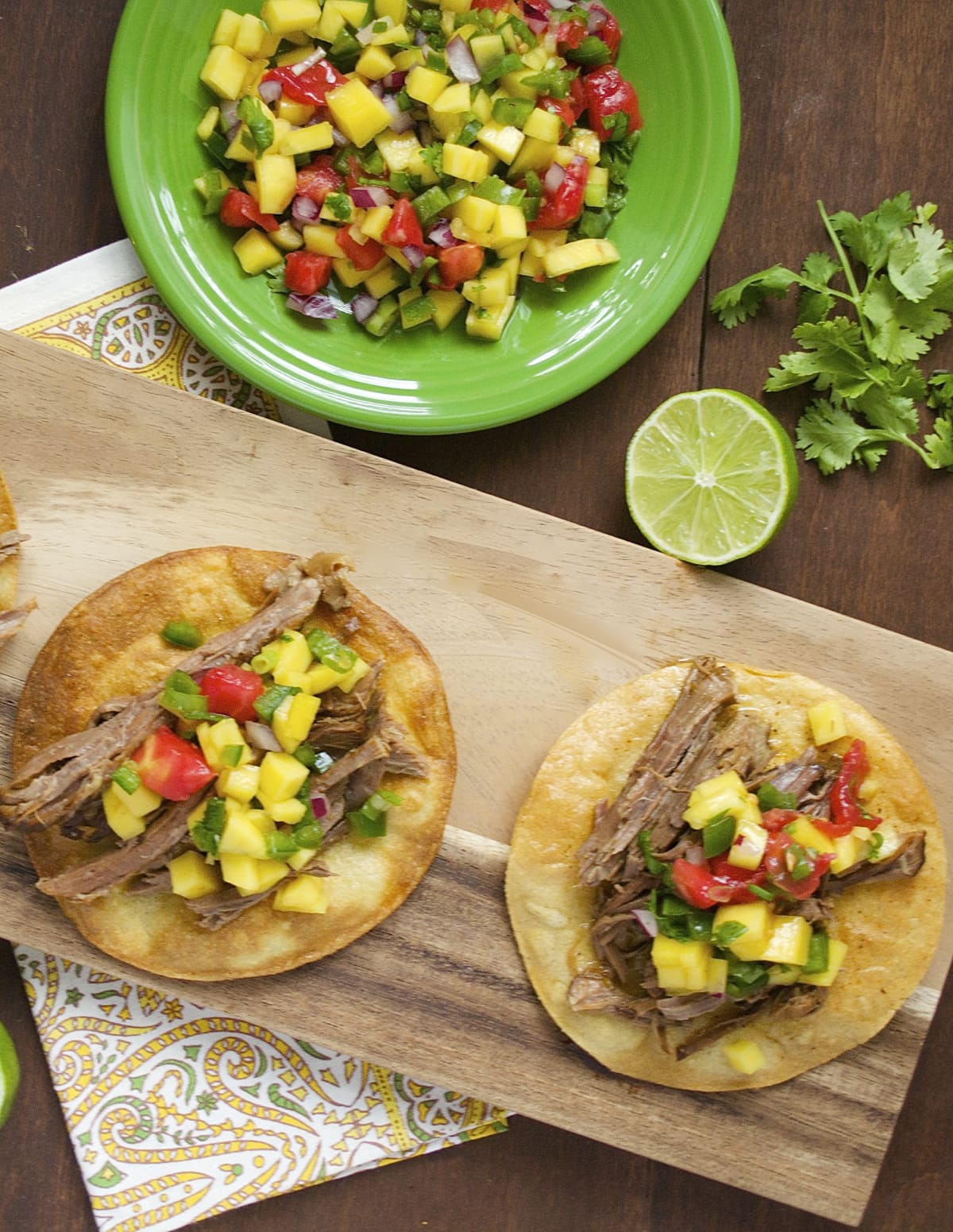 I poured the habanero mango sauce in the crock pot with the roast and a bottle of beer and let it cook on low all day long. I came home, fried up some tortillas and made a quick mango salsa for a really delicious dinner. My sister and Mr. Maebell went back for seconds. They were both plesently surprised. The roast isn't spicy at all, it just has this great smokey sweet flavor from the habanero mango sauce and the mango salsa has a nice zip from the cilantro and lime. They complimented the crunchy, salty tortillas perfectly!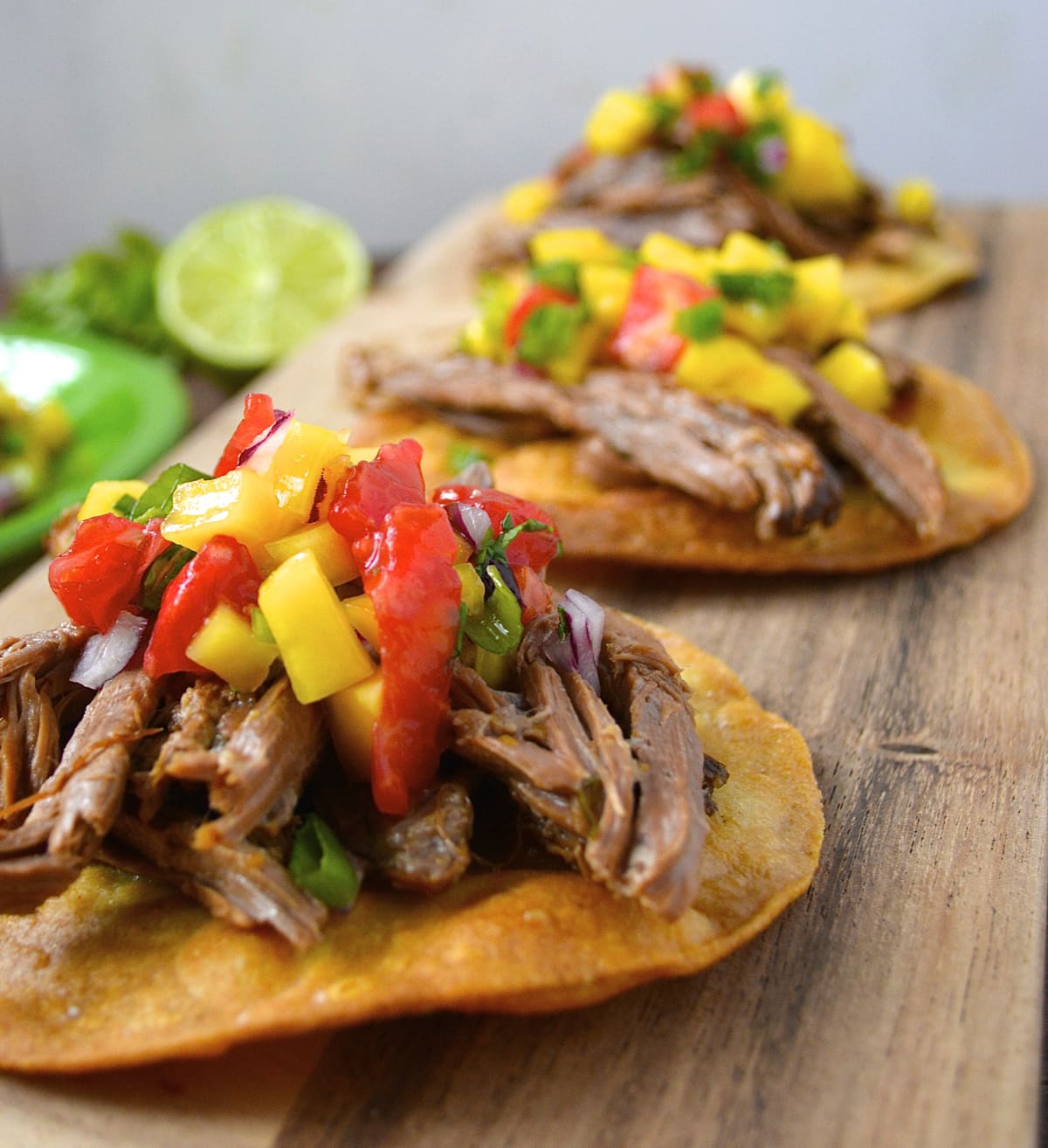 Follow me on Pinterest for More Easy Recipes!
More Easy Recipes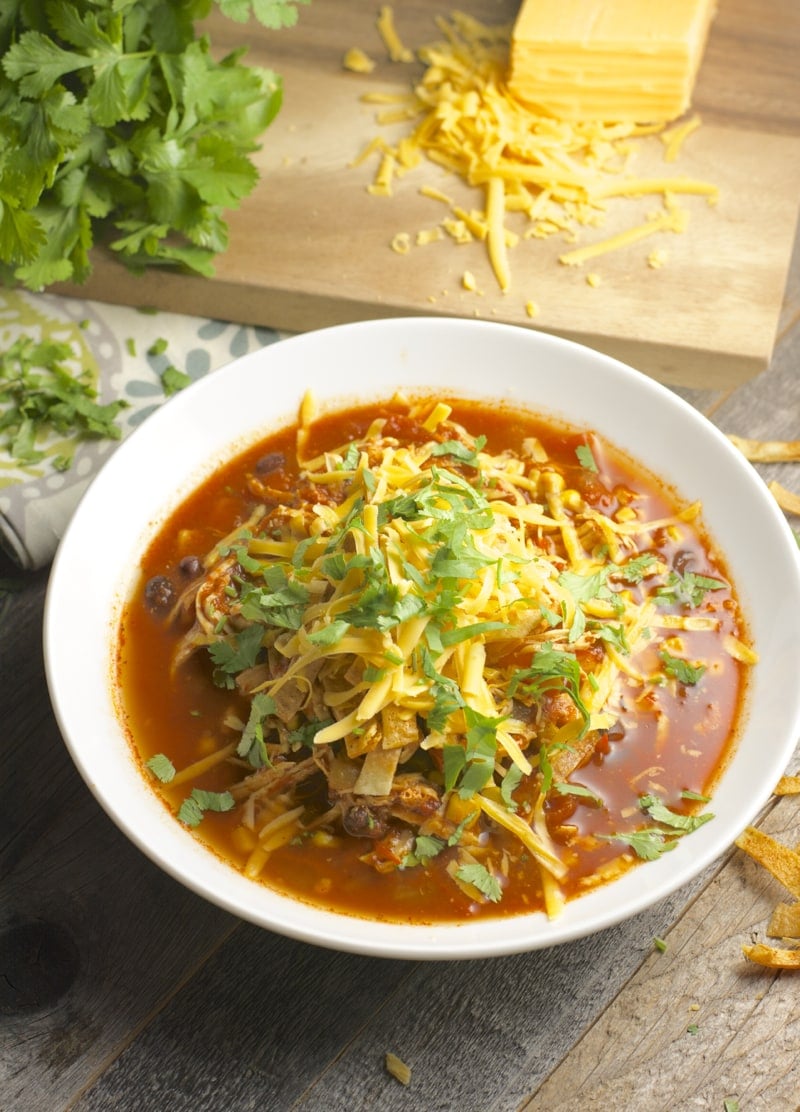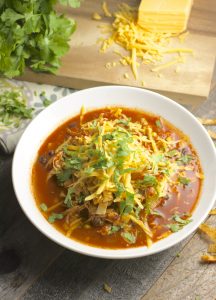 Slow Cooker Chicken Enchilada Soup