Slow Cooker Spicy Greens and Black-Eyed Peas are the ultimate Southern Comfort food!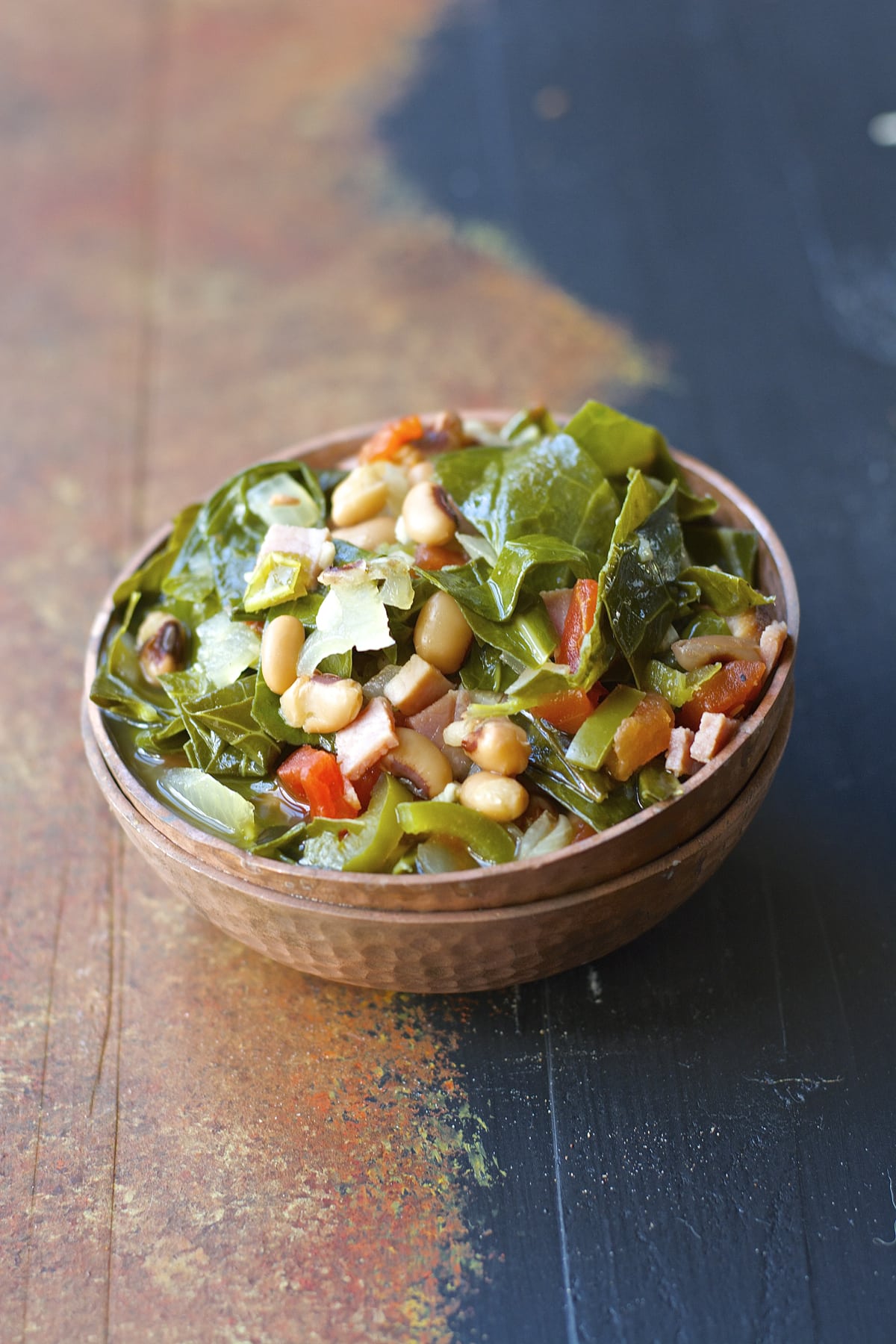 Hey there, how ya been?
Did you have a good holiday break? I sure hope so! I spent 8 glorious days on the farm soaking up as much sunshine as possible in this abnormally warm winter we are having. It was a great week with family and food!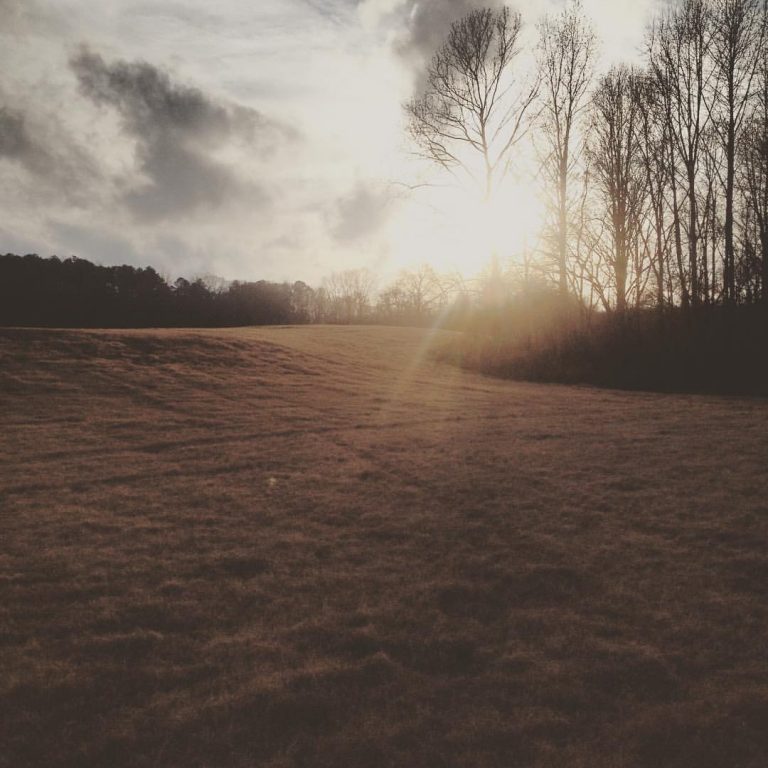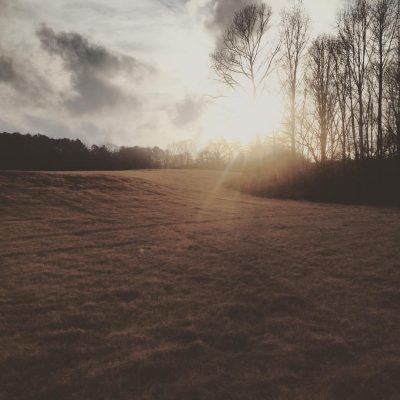 I'm still enjoying holiday break, but popped in to share this perfect New Years recipe with you! So, let's talk about important things like GREENS! How do you feel about them? Are they a once a year occurrence for you? Are they the thing you eat on New Years because it is mandatory? Or are you like me and you totally love them? If you aren't on board with them this recipe will convince you! It is packed with fresh collared greens, black-eyed peas, tomatoes, spicy tomatoes and chunks of ham! It is a hearty, soulful dish that is loaded with flavor!
Here is how we make them!
We start with our greens. Remove the stem and slice them into strips. Greens can be a little tough so we are going to sauté them in a little olive oil with minced garlic and onion for some added flavor.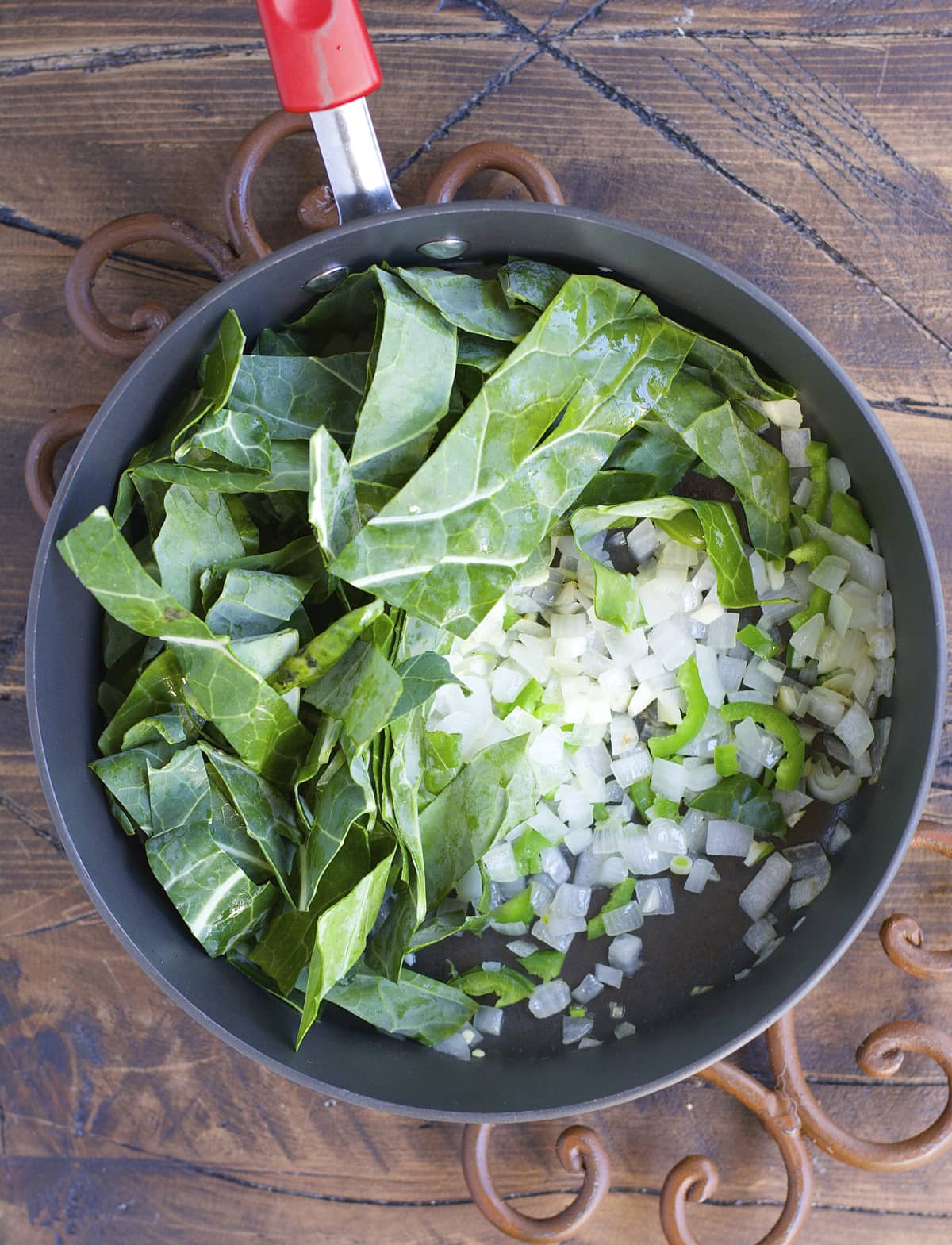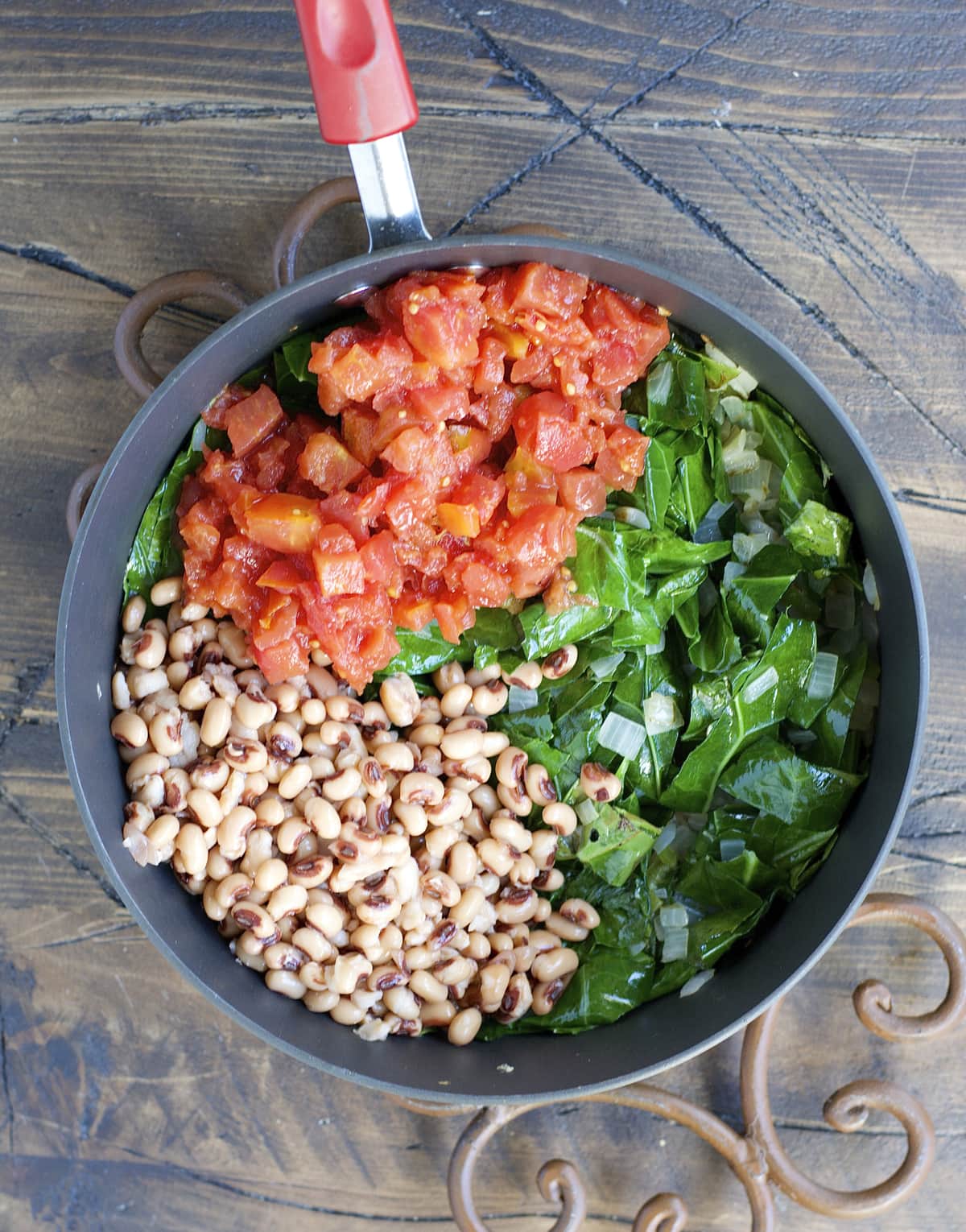 Then we add an undrained can of tomatoes and green chiles, a can of black-eyed peas, some chopped jalapeños, chunks of tender ham and a bit of chicken broth. Let it all simmer for a few minutes and transfer to a slow cooker.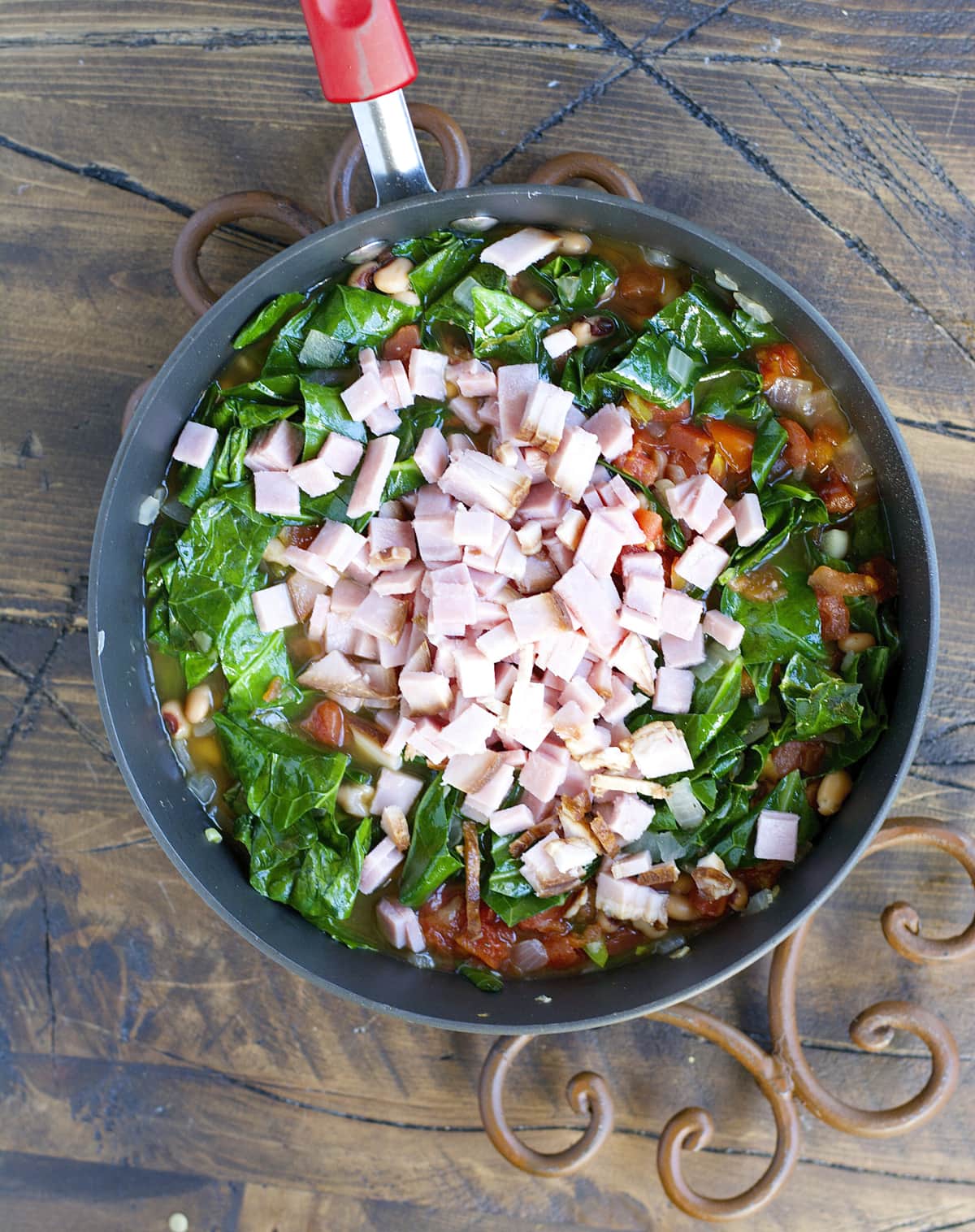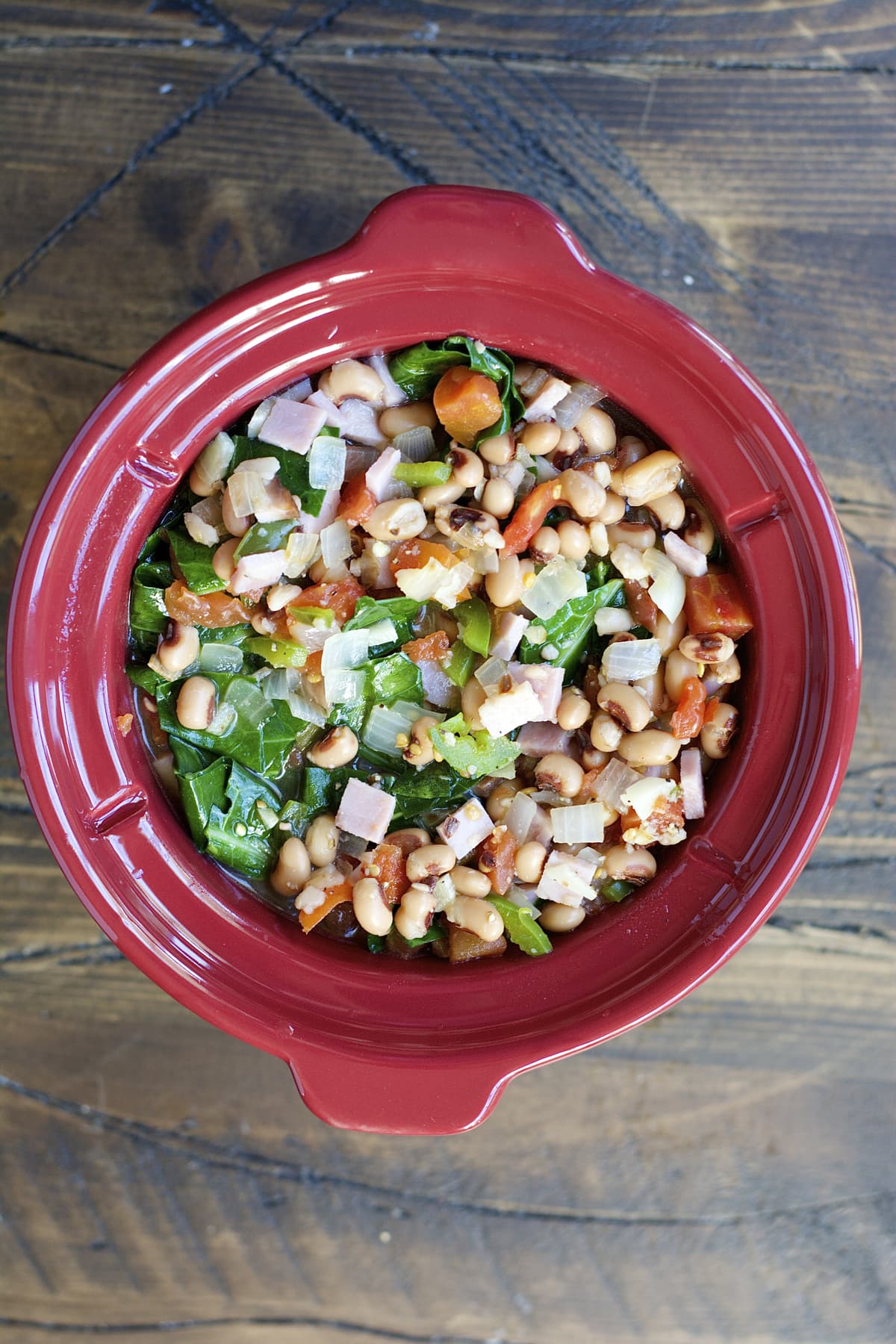 Let that big pot of Southern goodness slowly simmer all day for the perfect New Years treat!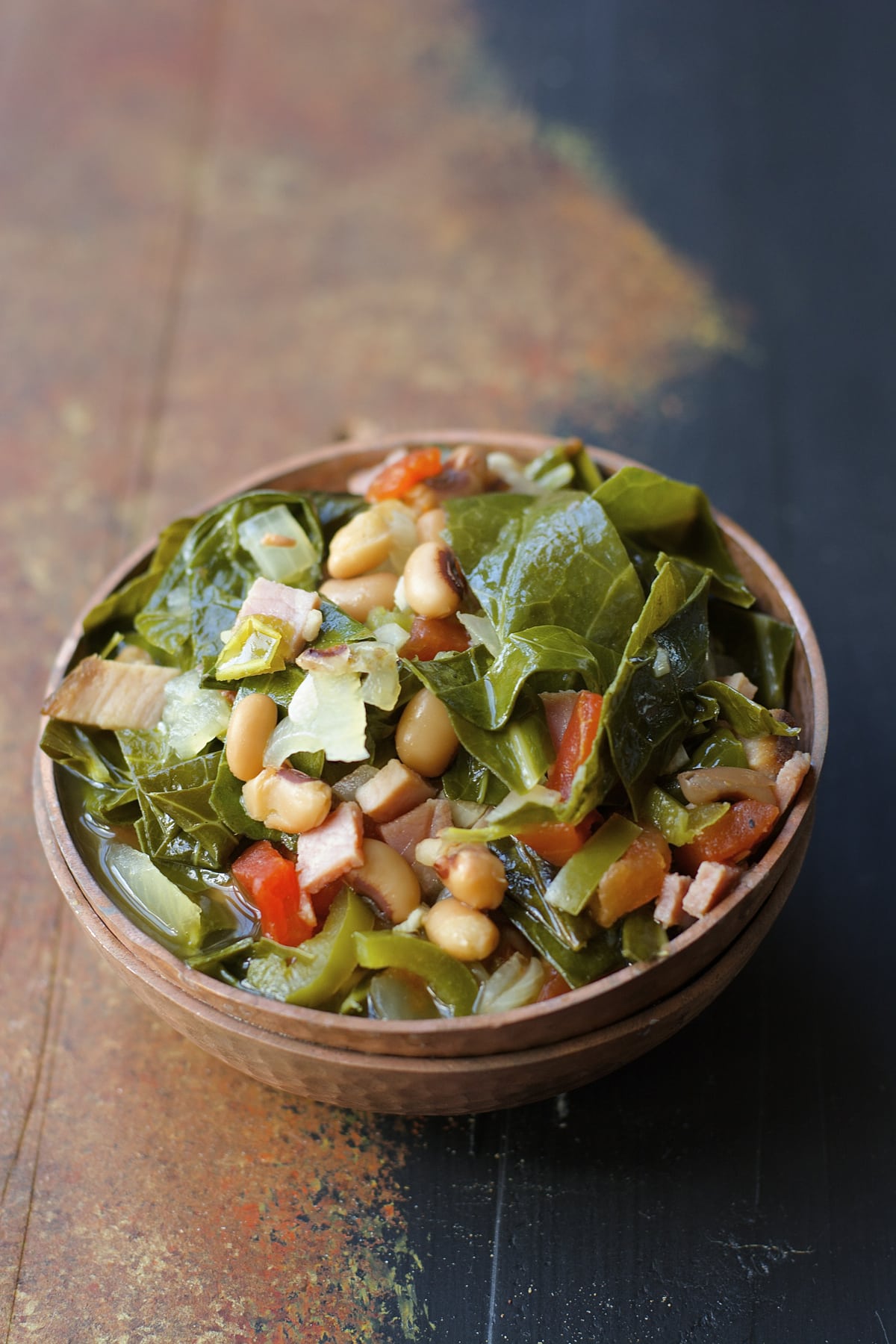 For More Healthy Recipes Follow me on Pinterest! 
Other Easy Recipes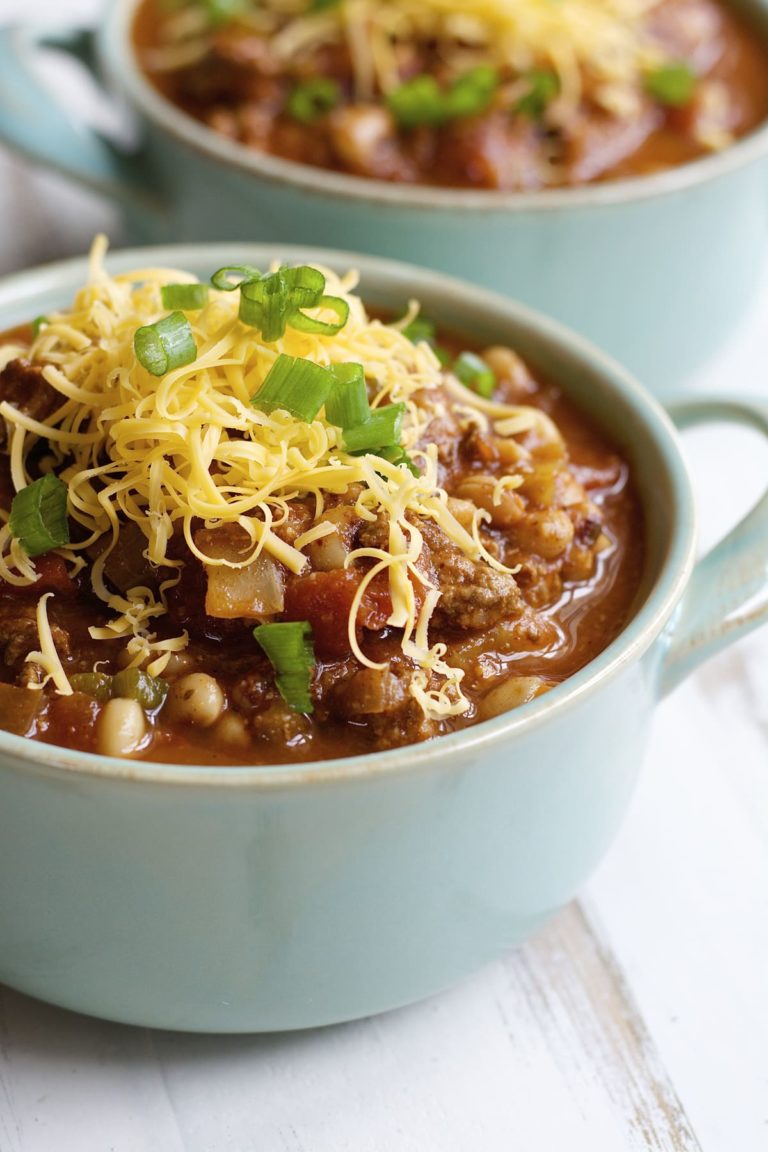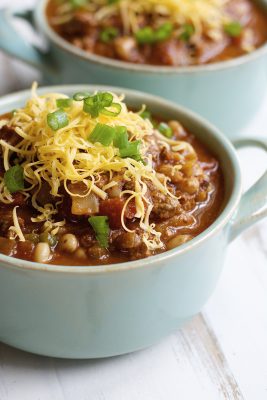 Cabbage and Black-Eyed Pea Soup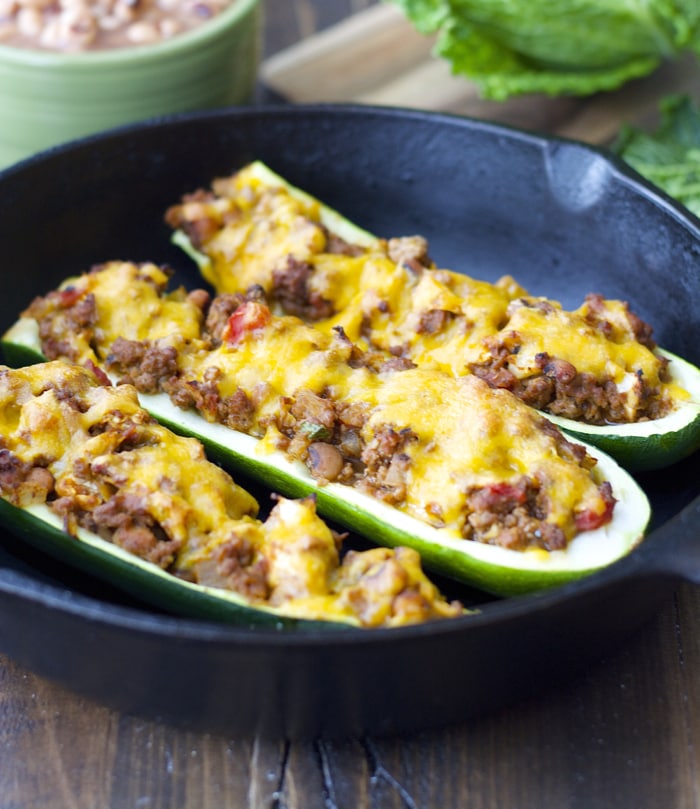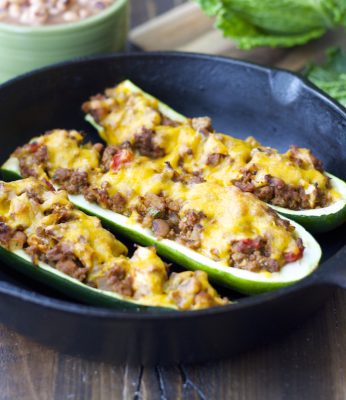 Cabbage and Black-Eyed Pea Stuffed Zucchini Boats