Try this Iced Peppermint Latte for a fun holiday treat! Just five simple ingredients and dairy, soy and gluten free!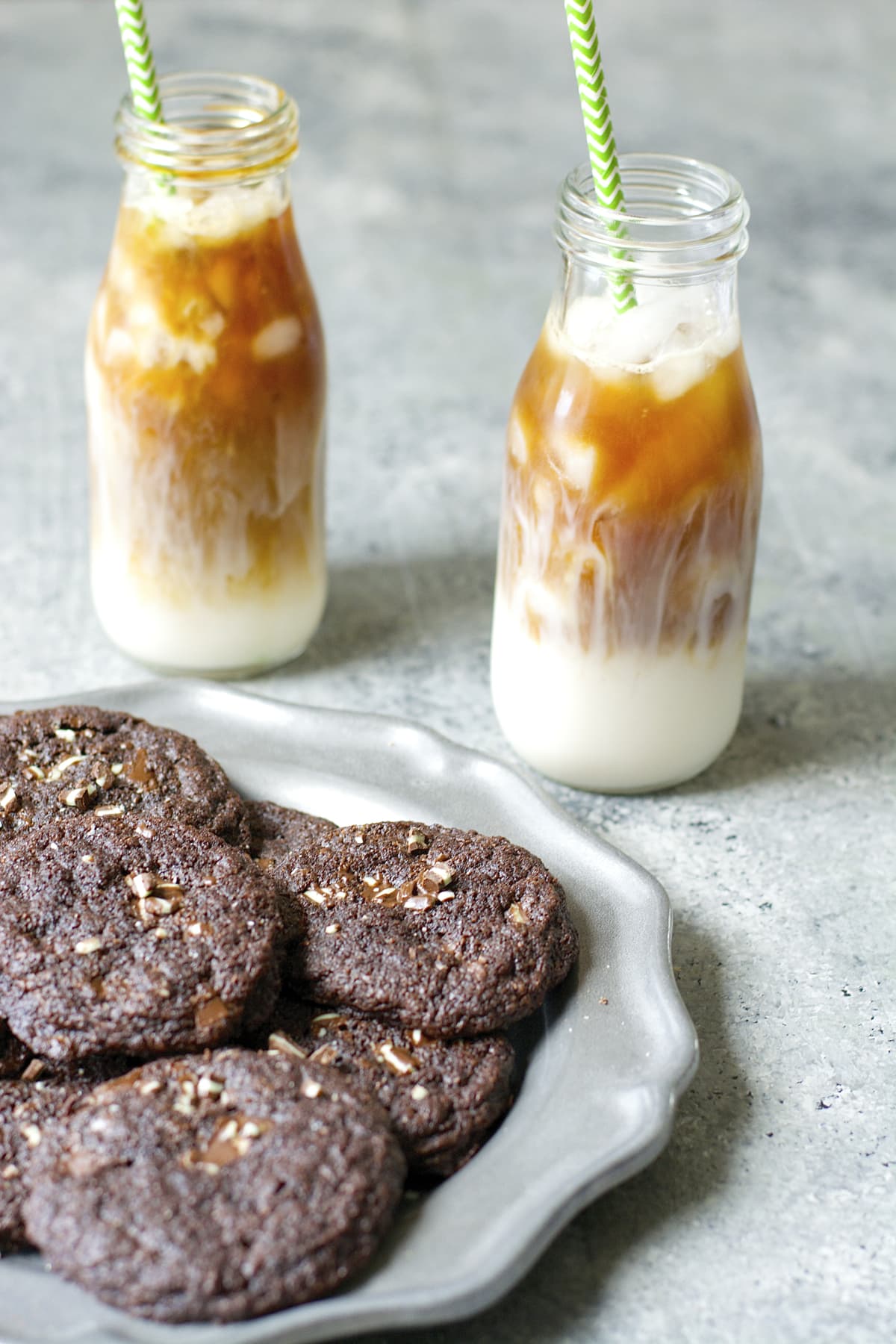 We are in the midst of an impending flood.
Okay, that might actually be an exaggeration. It has rained for days. Days and days and days. Normally I am a big fan of rainy days. I think it the universes way of telling us it is okay to have a lazy day. Rainy days are made for warm pj pants and pots and pots of coffee. But when it has rained for a week it kind of starts to mess with your head!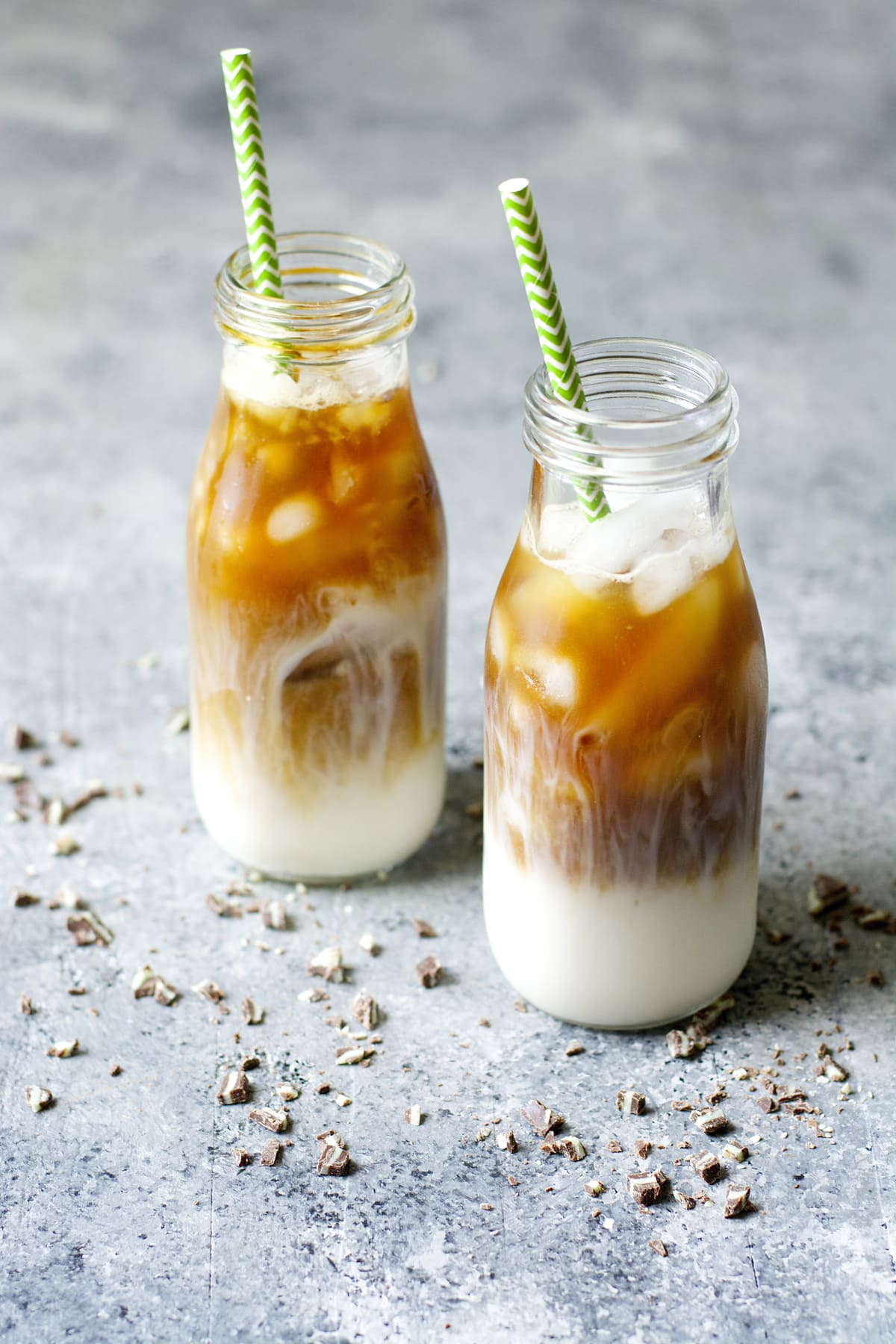 After the fourth day of solid rain and 100 million muddy paw prints later I decided I needed to change things up. Instead of my normal coffee I decided a nice iced latte would do the trick, but being December and all I needed to be a little festive. This Iced Peppermint Latte is insanely easy to make, it comes together in a matter of minutes, only has five ingredients, and is totally dairy free!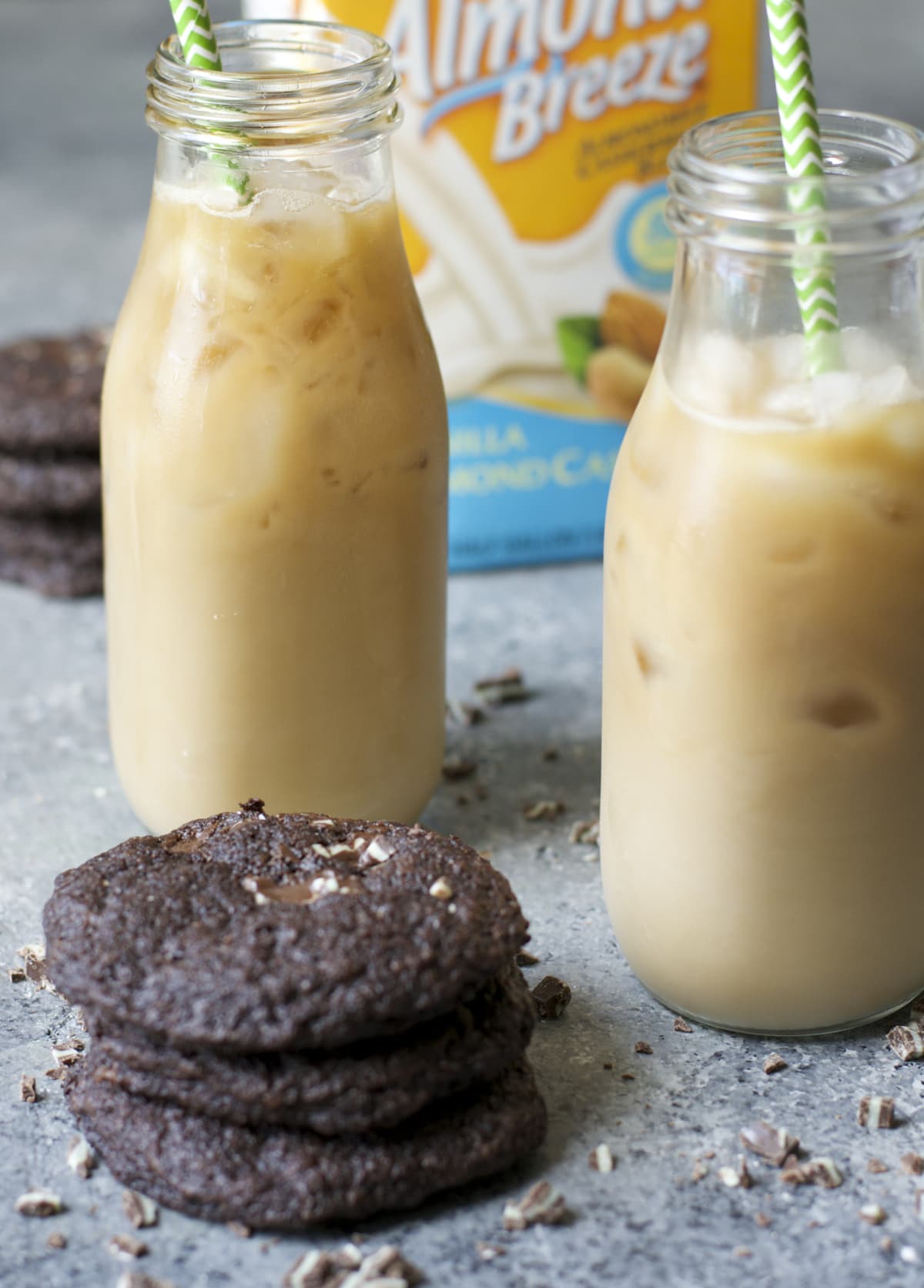 The base for this drink is a creamy Almond Breeze Almondmilk Cashewmilk Blend, vanilla, peppermint extract and a little sugar. The reason I opt for the Almond Breeze Almondmilk Cashewmilk Blend in this drink is because it already has a great sweet flavor and it compliments the strong espresso perfectly! Almond Breeze is produced by Blue Diamond almond growers which are known for some of the finest almonds grown right in California! It is dairy, soy, lactose, cholesterol, peanut, casino, gluten egg and MSG free! This is also an excellent source of calcium, and Vitamins D & E, which makes it so much more nutritional than your average latte!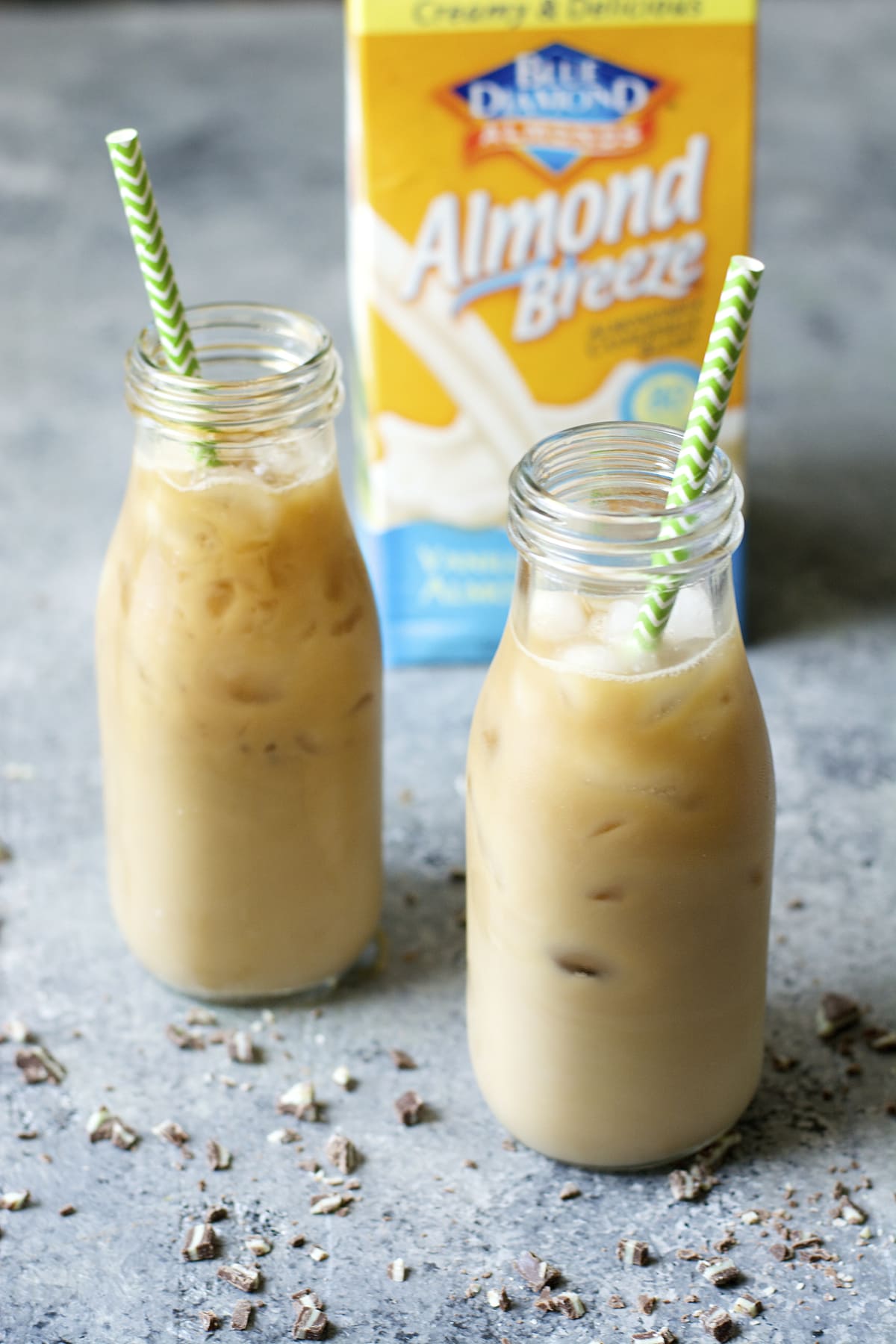 To assemble your latte just combine one cup Almond Breeze Almondmilk Cashewmilk Blend with a teaspoon of granulated sweetener (such as cane sugar or coconut sugar) 1/4 teaspoon vanilla extract and 1/8 teaspoon of peppermint extract. Divide your peppermint mixture among two glasses filled with ice and top with a shot of espresso or 2-3 ounces of strongly brewed coffee!
This is a great idea for holiday get togethers because you can make your peppermint mixture ahead of time for easy serving and since it is free from so many allergies it is a great option for parties! And just in case you are feeling really wild add two tablespoons of chocolate syrup for an Iced Peppermint Mocha Latte!
 This post is sponsored by Almond Breeze Almondmilk. Enter for a chance to win the Ultimate Kitchen Prize Pack, get great savings and ideas for delicious Blendabilities at AlmondBreezeBlendabilities.com.