Generally, I have a stockpile of recipes waiting in the wings to share with you. I have my little planner where I organize what I am going to share and when. Usually, that works really well. It keeps me from posting a zillion of the same types of recipes in one week and helps ensure that there is a bit of variety here. However, sometimes I have a recipe that is so great I have to grab my white out and rearrange my whole planner. This Steak Lo Mein is so darn good I couldn't wait to share. So, I bumped a granola bar recipe to next week because I think you need to make this. Like, right now.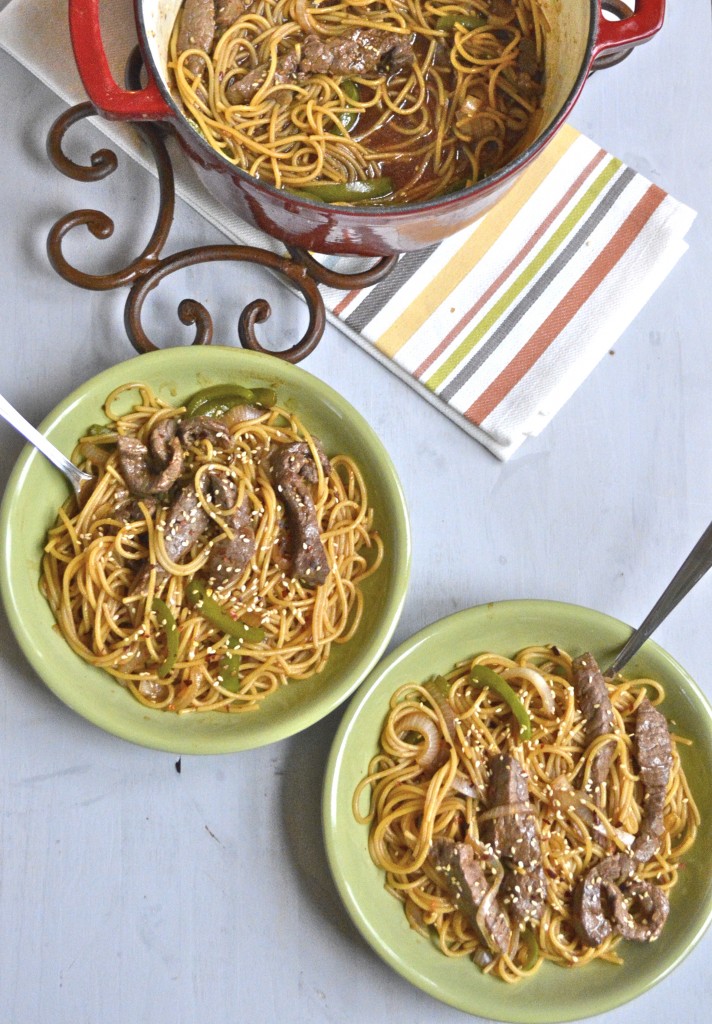 I used to be really intimidated by Asian foods. Have you taken a good look at the ethnic food section at the grocery? It is full of different oils, spices, and sauces. Most of which, I have no idea how to use, some of them I can't even pronounce. Eventually, one day I decided to take the plunge. I purchased a handful of things and decided to experiment. Those basic ingredients were sesame oil, sriracha, rice vinegar and of course soy sauce. It was this group of ingredients, plus a few extra that I used to create the Spicy Kung Pao Chicken that I shared a while back. This Steak Lo Mein uses those ingredients but the sauce is richer and sweeter. It is the perfect combo to pair with pan seared steak, peppers and onions and freshly cooked noodles. Top this with some sesame and red pepper flakes and you have perfection!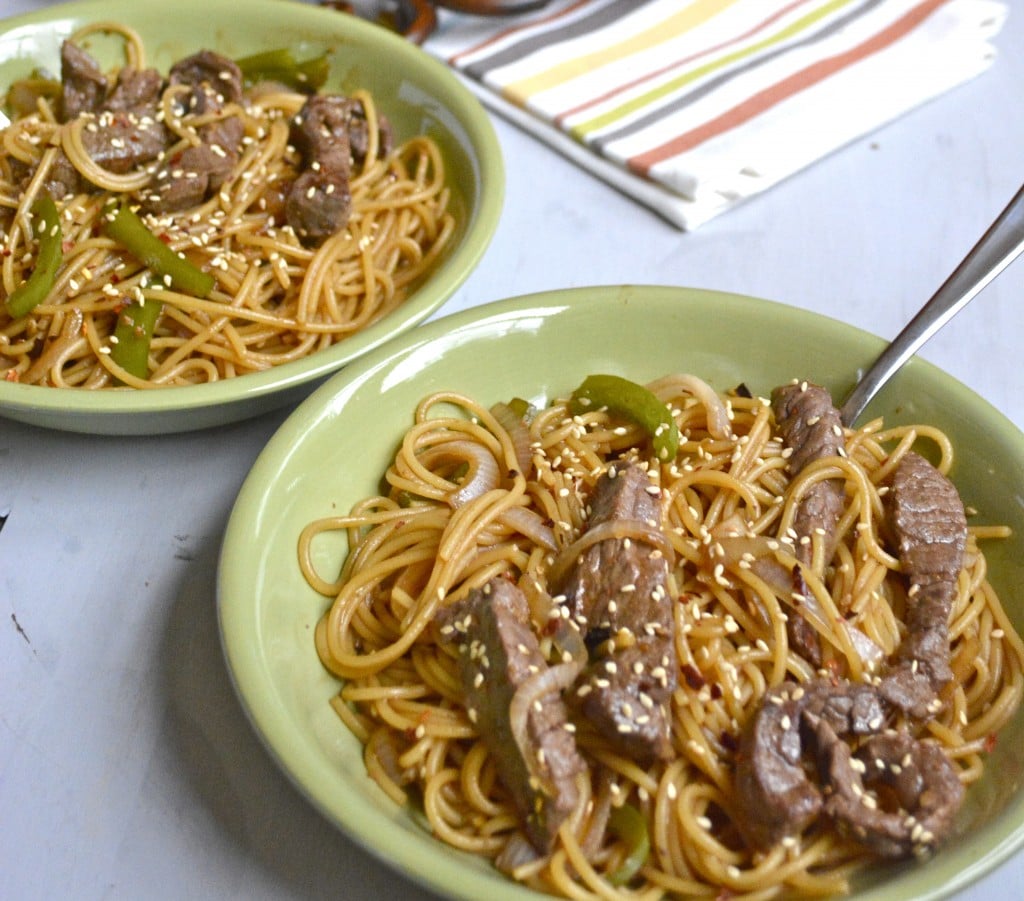 A huge plus is that this is a filling, healthy meal that is easy enough to prepare on a weeknight. The sauce takes just a minute to mix up, slice the vegetables and steak (or purchased already cut steak like we did with the Philly Cheese Steak Wraps), throw it in a warm skillet to cook for a couple minutes, boil some noodles and you have a 30 minute meal on your hands!