This Sesame Chicken Lo Mein is covered in a sweet sesame ginger and garlic sauce and ready in under 30 minutes!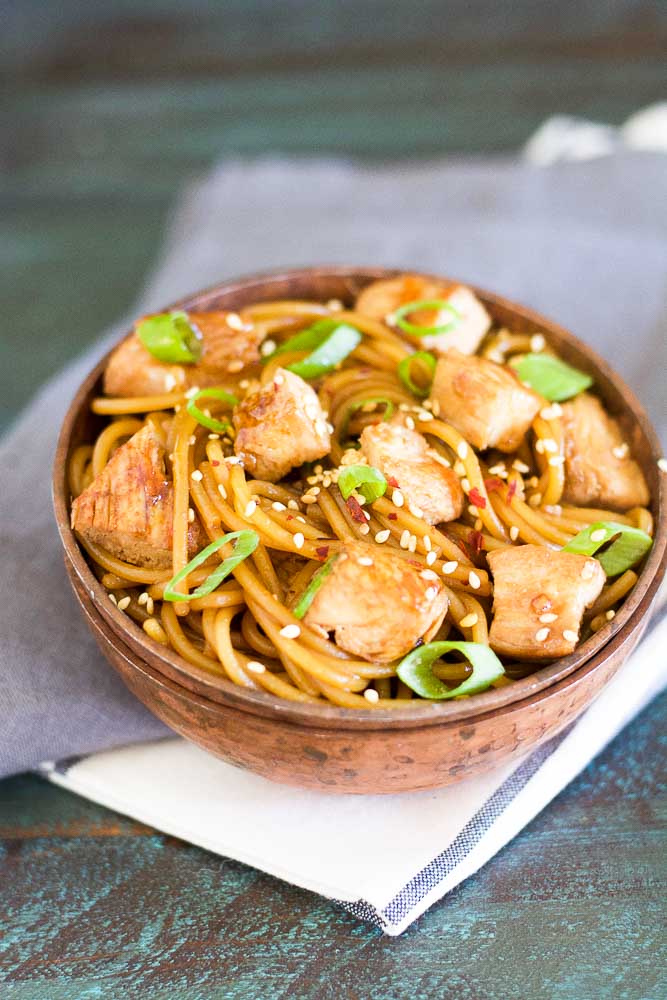 When we moved to our new farmhouse at the beginning of the Summer we had to adjust to a few things. Even though I grew up in the country I have spent the last several years living in a city. Although my heart never left those wide open spaces I did get used to the conveniences a city has to offer, like several grocery stores within a mile, Starbucks, Target and of course fun date night options. Now, we are out in the middle of nowhere with no grocery store and no coffee places to be found. We have had to get a little creative with our entertainment!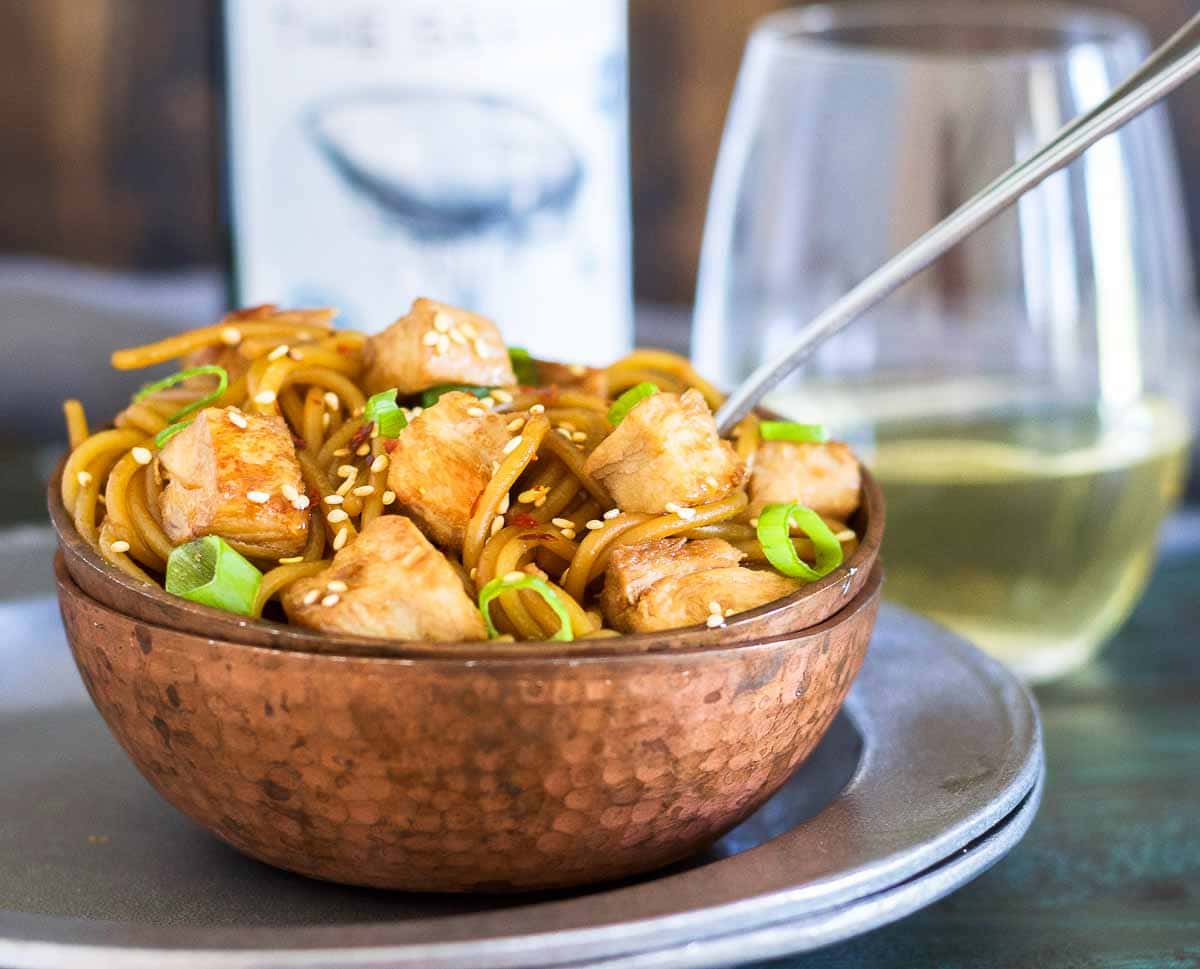 This Sesame Chicken Lo Mein has become our new date night dinner. It is easy to make, ready in under 30 minutes and SO delicious! I pair our Lo Mein with one of my favorite wines, Riesling by The Seeker Wines. If you haven't tried it, do it! This wine is crisp with a hint of vibrant fruit, featuring citrus, peach, and pineapple leading to a mineral-infused finish. It pairs perfectly with this Sesame Chicken Lo Mein.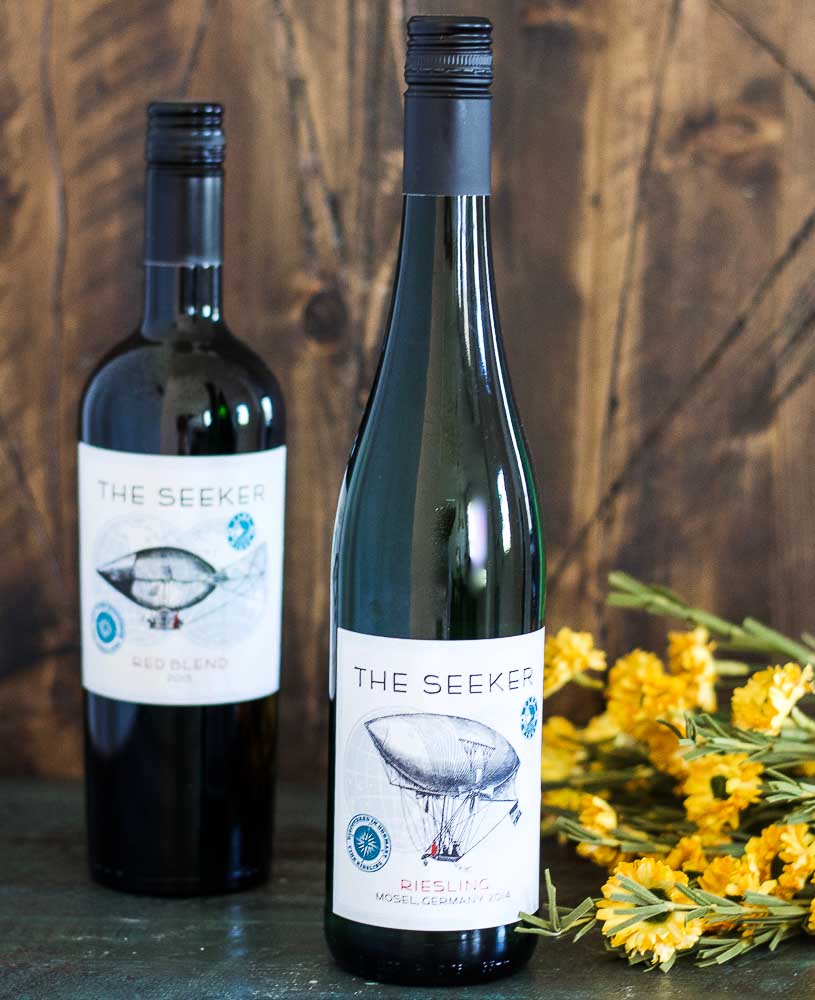 The Seeker is a lively line of wines from all over the world. Their wanderings yielded distinct wines from disparate lands, delighting the senses on a global taste journey. It is a carefully curated collection of the best wines from where they grow best, each wine lovingly crafted by a different family winery. One of my favorite things about The Seeker is that they are globally conscious and dedicated to leaving a small carbon footprint. They use lightweight glass, recycled and recyclable, locally-sourced packaging materials wherever possible and their winemakers are committed to sustainable practices in the vineyard and winery. I love when companies take extra steps to be environmentally conscious!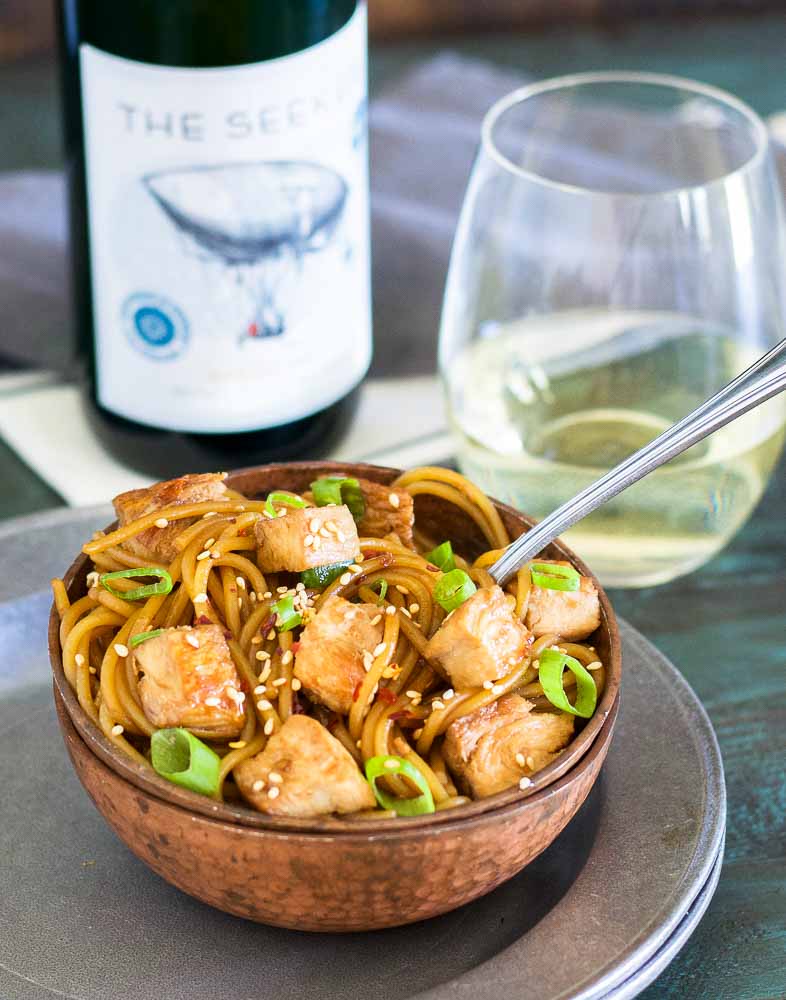 You can adjust this based on your preferences, feel free to use a different protein if you prefer. I have done this with shrimp and it is excellent. We have also tried this with a handful of vegetables to make it extra filling! This is a great dish that you can pull together in under 30 minutes for a fun date night full of adventurous flavors!
To find a retailer that carries The Seeker Wines check their product locator. My two favorites are the Riesling and the Red Blend. Give them a try! They will not disappoint! Follow The Seeker on Facebook, Instagram and Twitter to stay up to date on their latest adventures!
This post was sponsored on behalf of The Seeker Wines via One2One Network. All opinions stated are my own.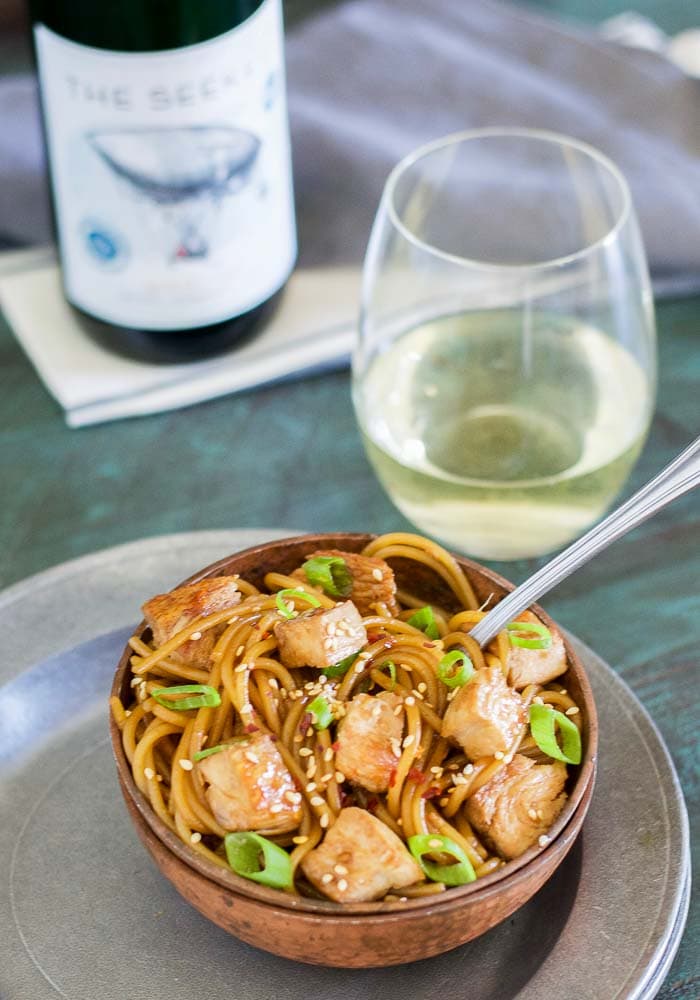 Other Easy Dinner Ideas