This at home version of a Vanilla Bean Frappuccino has no ice cream and is the perfect Starbucks knockoff. Options for low carb, dairy free and gluten free included!
A while ago I was at Starbucks with a friend. I ordered my usual caffeine filled macchiato and she ordered a Vanilla Bean Frappuccino. I can honestly say it had never crossed my mind to order something at Starbucks that didn't have any coffee! But I was intrigued because it looked delicious! I tasted it and new I had to recreate this creamy vanilla drink at home.
What ingredients do you need to make a Vanilla Bean Frappuccino?
Generally, most at home recipes for a Vanilla Bean Frappuccino call for ice cream. It gives you the ultra creamy texture and the sweet vanilla kick. However, I really wanted this drink to be something that I could enjoy anytime, not just a dessert. I also wanted to create a low carb version so this Vanilla Bean Frappuccino recipe has no ice cream! Instead, you will need:
Milk or almondmilk
Frozen Whipped Cream (fat free, low fat or frozen coconut whipped cream all work)
Sweetener: such as honey, sugar, or sugar free alternatives like swerve or monkfruit
Ice
Vanilla Beans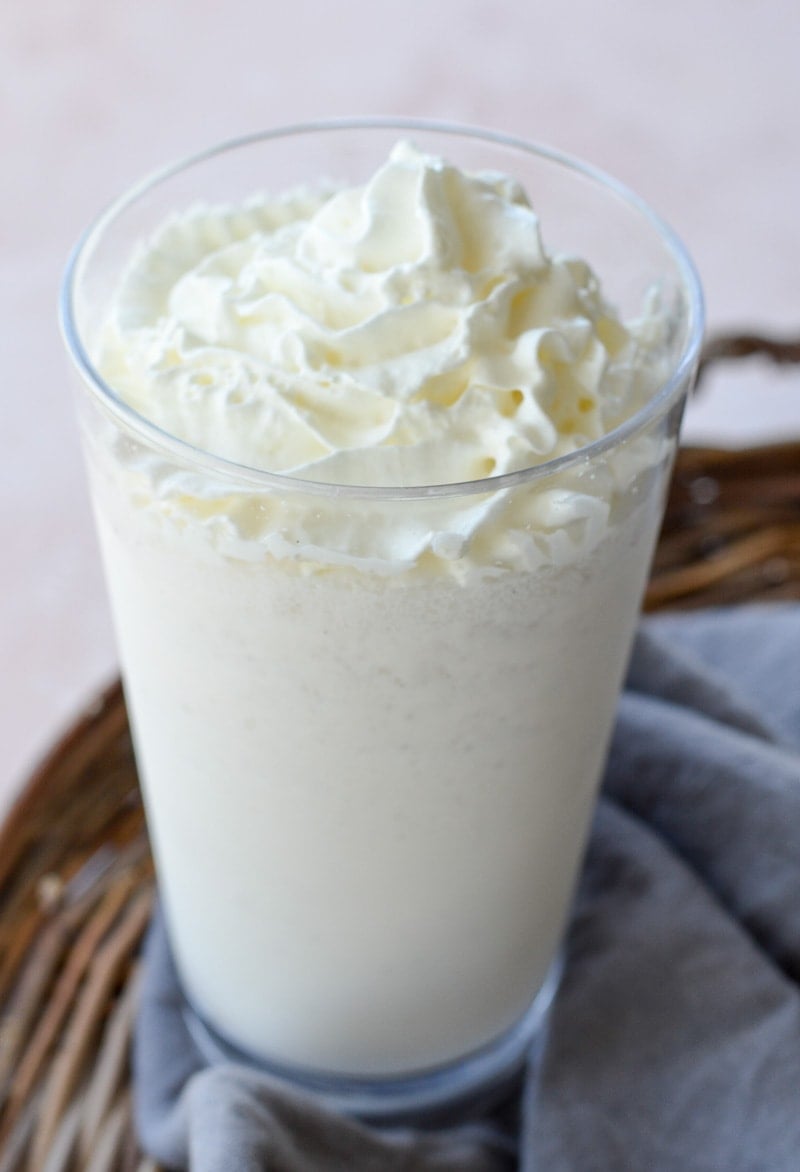 How do you make a Vanilla Bean Frappuccino without ice cream?
This recipe is super simple and can be whipped up in a matter of minutes. All you need are the 5 ingredients listed above and a good blender. The only thing even slightly tricky is the vanilla bean. If you haven't ever used them before, just slice it lengthwise and you will see tiny black seeds. Use a sharp knife and scrape them out and set aside.
To make this Vanilla Bean Frappuccino add the milk, frozen whipped cream, sweetener, ice and vanilla bean "seeds" and blend until smooth. The mixture will be thick and creamy. If you want to make it just like the coffee shop version top with whipped cream!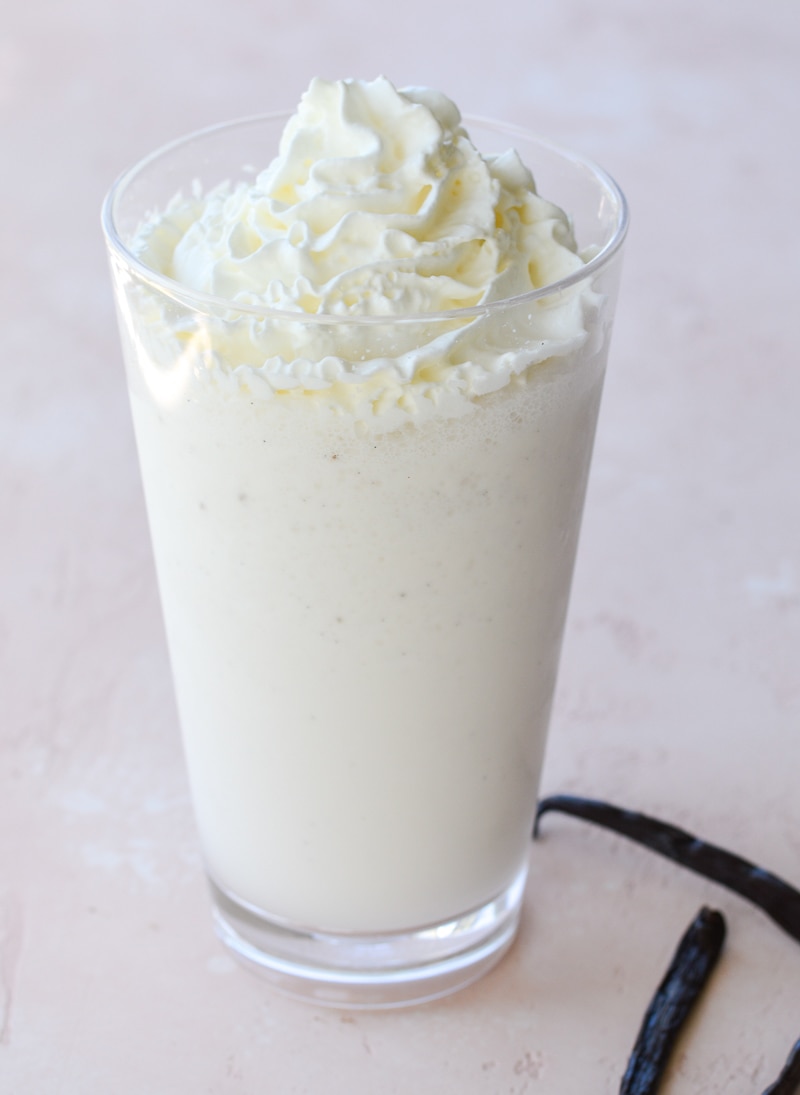 How do you make a low carb Vanilla Bean Frappuccino?
This recipe is so easy to adapt for a low carb diet. Simply use unsweetened almond milk, a sugar free or low fat frozen whipped cream option and choose a sugar free sweetener.
I have many keto and low carb recipes on this site and I like using Swerve and Monkfruit as my sweeteners because they have no artificial aftertaste.
What are some other easy coffee drinks?
If you are looking for other quick and easy coffee house knock off recipes you've come to the right place! My favorite coffee recipe ever is this Keto Coffee Frappuccino. It is great if your following a low carb diet. But what I really love is that coffee is the big flavor instead of sweeteners or other add ons. It is my go to when I need a good pick me up! Some others I love are: