You won't believe how delicious this-low carb Keto Mocha Frappuccino is! At just 3.7 net carbs this keto Starbucks knockoff will be a new favorite!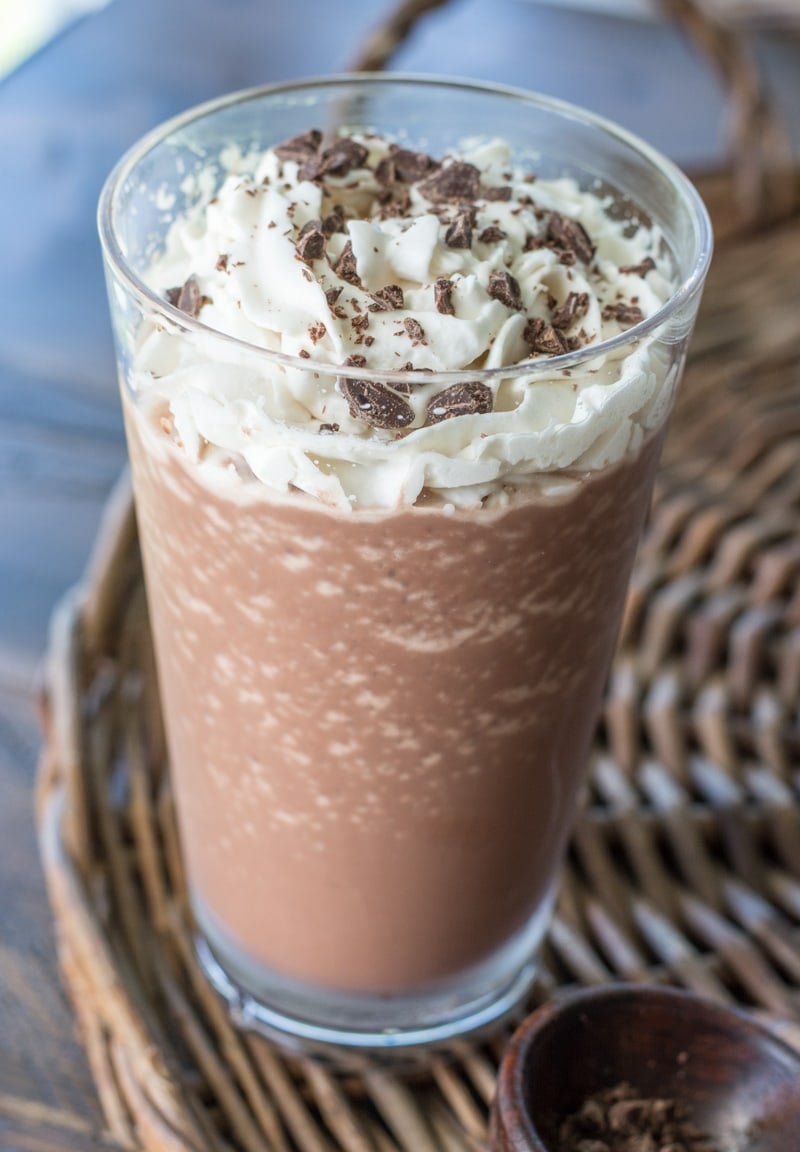 This is one of my favorite keto recipes to date and it seriously couldn't be easier. I shared a Keto Coffee Frappuccino earlier this summer and it has gone crazy on Pinterest. I think you guys were looking for low carb Starbucks knock offs just as much as I was! Luckily, I've got a great Keto Mocha Frappuccino that you will love!
How Many Carbs Are in a Keto Mocha Frappuccino?
Hold onto your hats, you aren't going to believe the difference. According to their website, a grande Starbucks Mocha Frappuccino is a whopping 65 grams of carbs. This version, which I think has just as much flavor has under FOUR NET CARBS! 3.7 net carbs to be exact!
What Ingredients Are Needed for a Mocha Frappuccino?
You don't need many ingredients to whip up a keto frappuccino first thing in the morning! Here's what you'll need to make this copycat keto Starbucks frappuccino:
Chilled brewed coffee
Unsweetened almond milk
Heavy cream
Ice
Cocoa powder
Swerve sweetener
MCT oil (optional)
Almond Milk Redi Whip (optional, for topping)
How to Make a Mocha Frappuccino
This sugar-free frappuccino is as easy to make as throwing the ingredients into a blender and blending until smooth! Note that this keto frappe is best enjoyed right away and doesn't freeze well for later.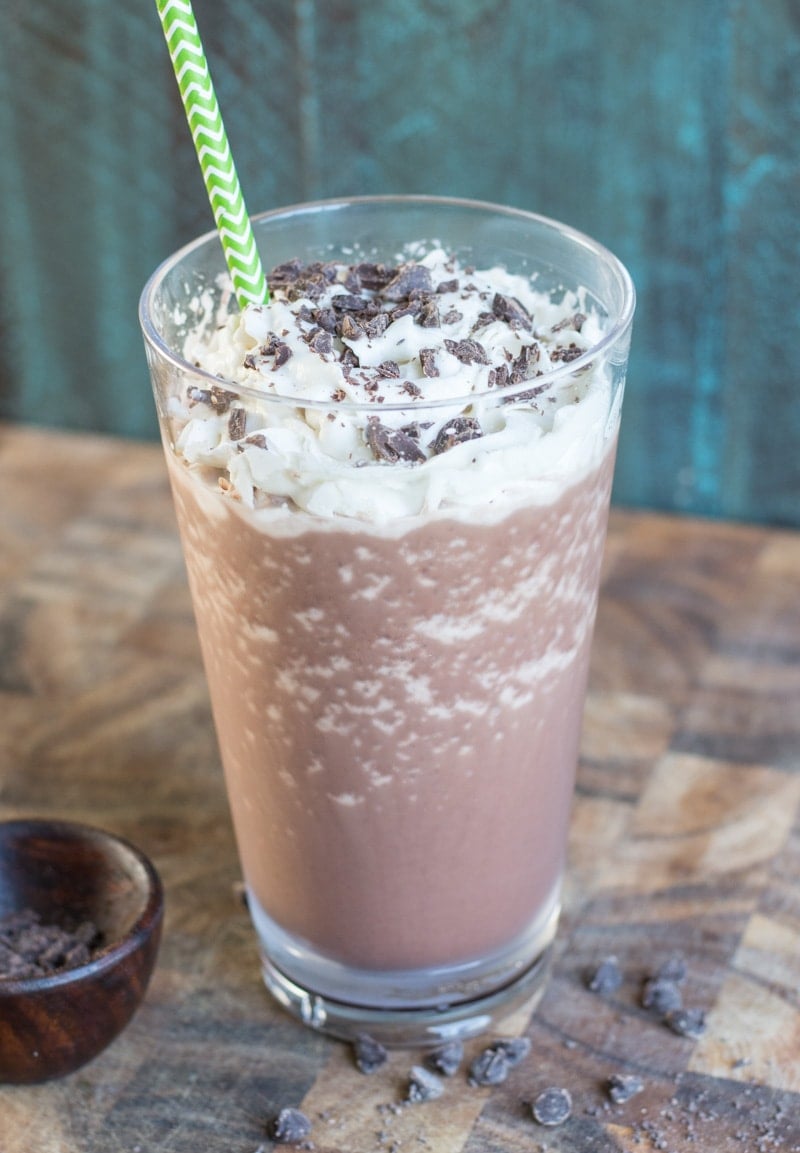 Can I Prep This Keto Frappuccino Ahead of Time?
No, I don't recommend doing so. Since this keto frappe contains ice it doesn't keep for long.
Keto Breakfast Ideas Under 7 Net Carbs
If you guys are like me, you might like an example of what a keto meal looks like. So here are some ideas of what a keto breakfast under 7 net carbs might be:
I hope that is as helpful for you as it is for me! I find it really hard to visualize such small carb amounts because we are so used to seeing breakfast options being high in carbs like cereals and pastries. However, you can definitely have a filling keto breakfast under 7 net carbs if you choose your carbs wisely!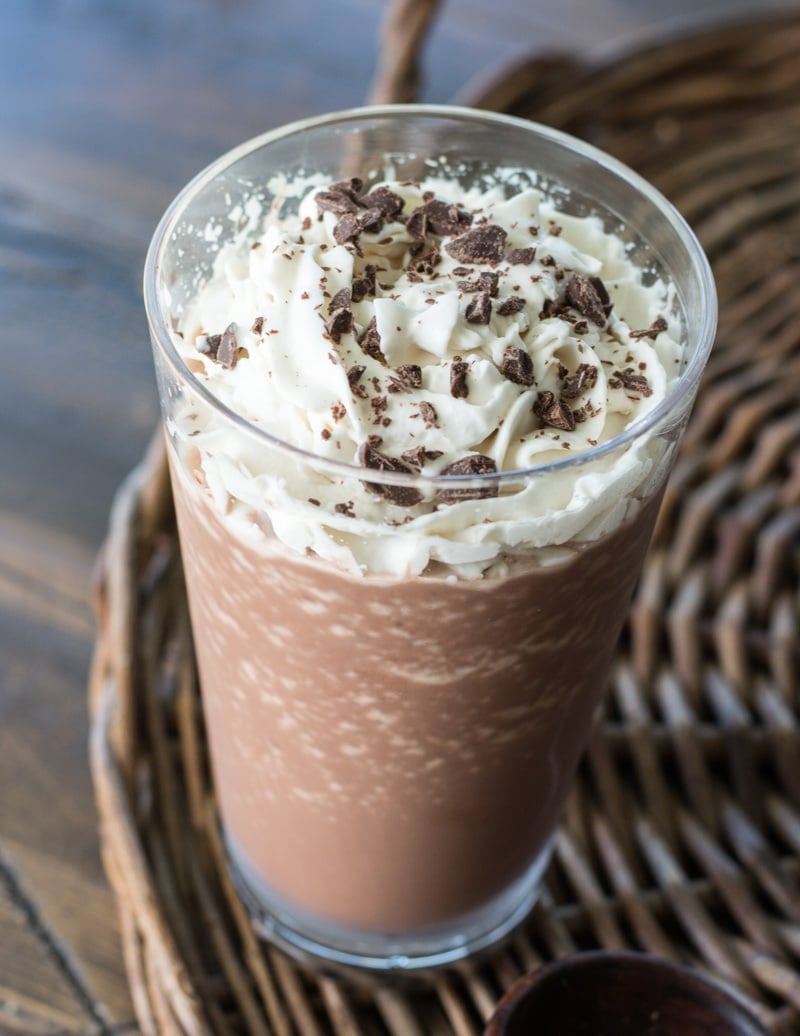 Tips for Making the Best Frappuccino
Now, just like any coffee drink I've tried to give you a good base recipe. Medium coffee flavor and medium sweetness. Personally, I like mine to have a stronger coffee flavor so I like to use coffee ice cubes.
You may like yours sweeter, if so just add a bit more sweetener. This recipe calls for swerve sweetener, which has no effect on blood sugar and zero net carbs so you can add a little more without the guilt.
This is such an easy recipe to customize based on your personal preference. The only thing to be mindful of is that cocoa powder does have carbs, so if you increase that amount you'll need to take it into account.
More Keto Drink Recipes: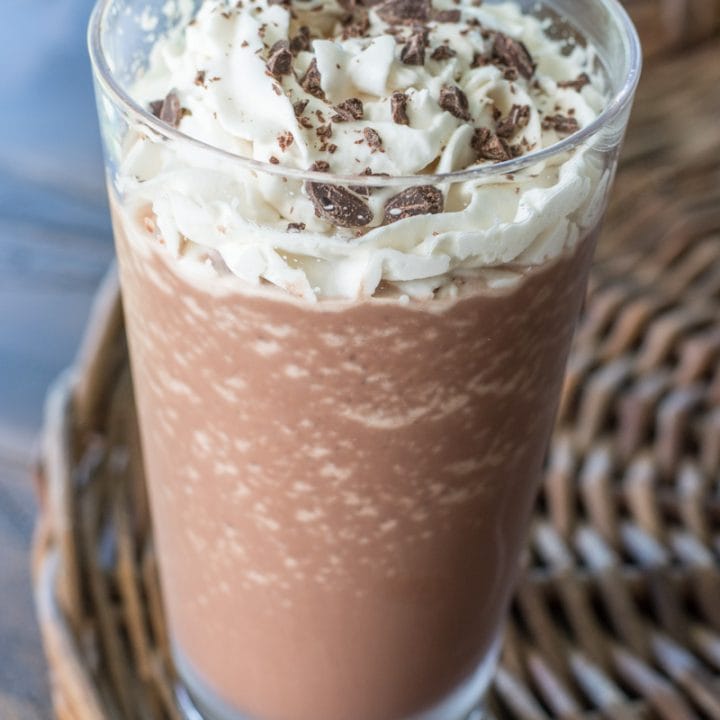 Keto Mocha Frappuccino
You won't believe how delicious this low carb Keto Mocha Frappuccino is! At just 3.7 net carbs this keto Starbucks knockoff will be a new favorite!
Ingredients
2/3 cup strongly brewed coffee, chilled
1/4 cup unsweetened almond milk
1/4 cup heavy cream
1 cup ice
1 1/2 tablespoon unsweetened cocoa powder
2 tablespoons swerve sweetener
1-2 tablespoons MCT oil (optional, not included in the nutritional info below)
Toppings
Almond Milk Redi Whip is low in carbs and can be used (this would increase the net carbs by 1-2 depending on how much you use)
Instructions
Put all the ingredients in a blender and blend until smooth.
Notes
This is a great BASE recipe if you want to add other flavors such as sugar-free caramel syrup, more sweetener, cocoa powder, etc.
Nutrition Information:
Amount Per Serving:
Calories:

232
Total Fat:

23.3g
Carbohydrates:

6.7g
Fiber:

3g