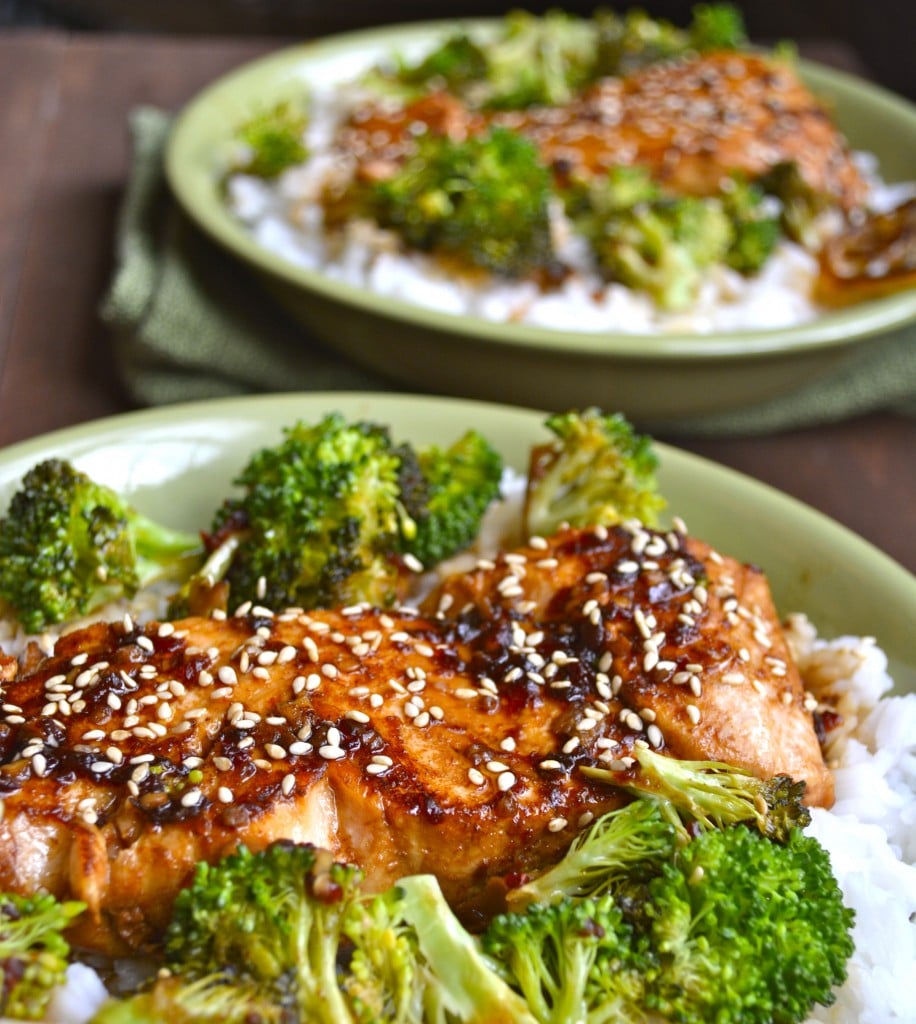 Last week we had something Asian inspired almost every single day. I have no idea what has gotten into us, but we are on a major kick. We had Lo Mein, Kung Pao Chicken, Fried Rice and these insanely delicious Chili Garlic Salmon and Broccoli Bowls.
I cannot stress how easy this meal was. From beginning to end this was done in about 15 minutes. It actually took longer for the rice to be ready than the main course. It all starts with a quick easy sauce made from chili garlic sauce, sesame oil, garlic, and soy sauce. Chop some fresh Broccoli into small bite sized pieces and your halfway done!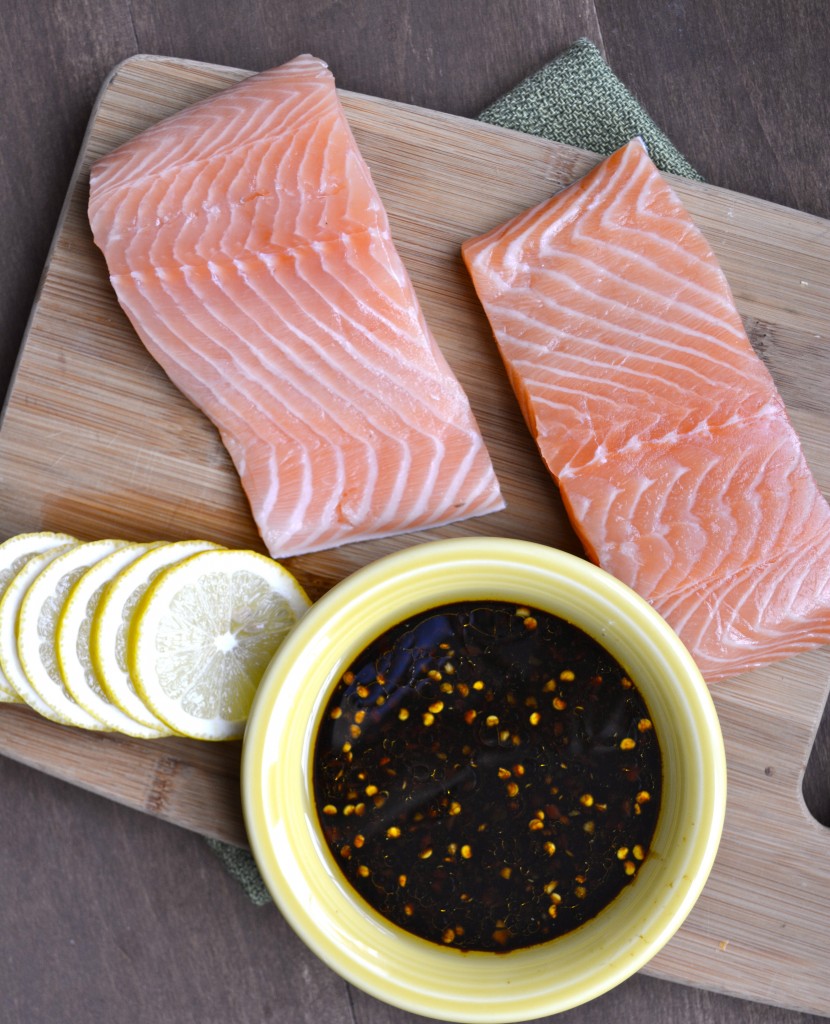 I used fresh salmon fillets that had the skin on, which used to major gross me out but I have kind of learned to deal with at this point. The easiest way to remove the skin is to cook the salmon with the skin on. Here is how I do it. Heat a skillet to medium heat and pour about a tablespoon of olive oil. Then add lemon slices to your skillet. This is your nice little citrus buffer that prevents the salmon from sticking. Lay the salmon skin side down right on top of the lemon slices and let it cook for about 5 minutes.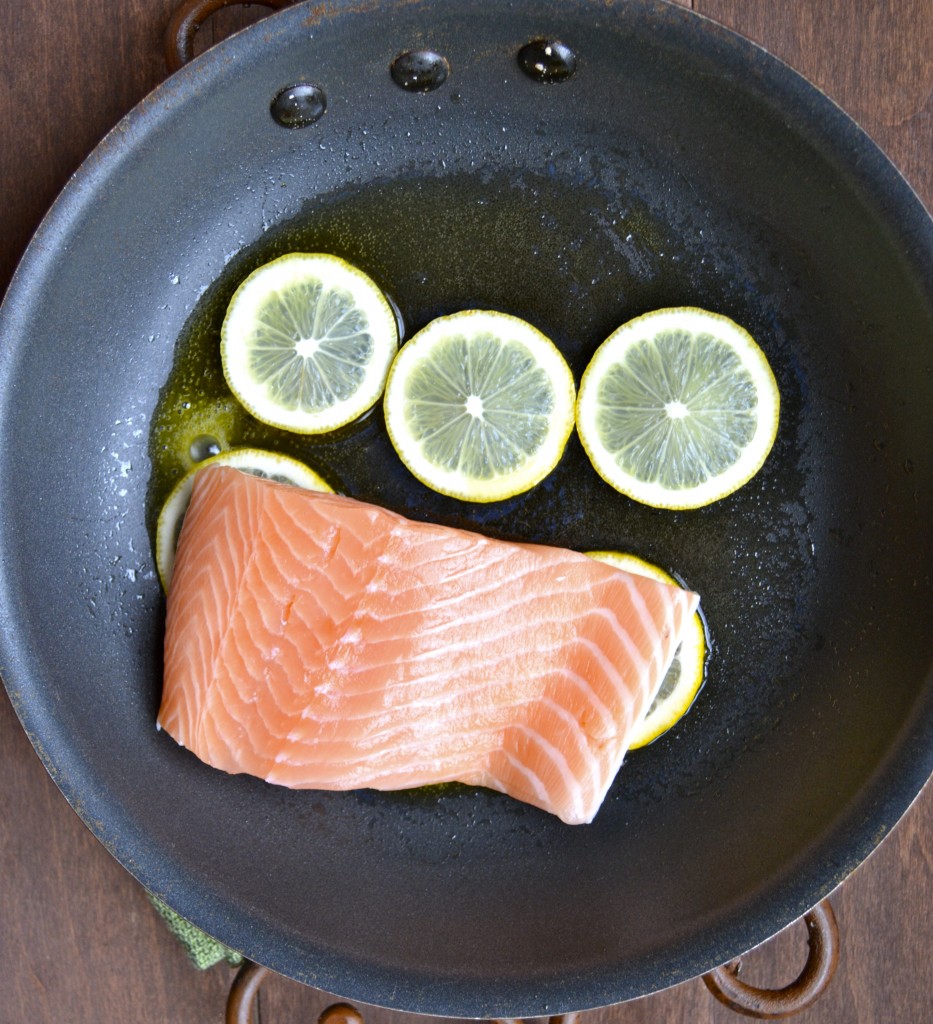 Flip the salmon and using tongs, carefully peel the skin off. Gross gross gross. Throw it away as soon as you can. Let the other side cook for 5 more minutes. At this point I usually carefully remove the lemon slices with tongs because I like the outside of the fish to get a little crisp (you don't have to remove the lemons, it is totally up to you)
So now you have some lovely, half cooked, unseasoned salmon fillets in your pan.

Time to add the sauce! Pour the chili garlic sauce right over the top and add the broccoli. Cover and let cook for 3 minutes.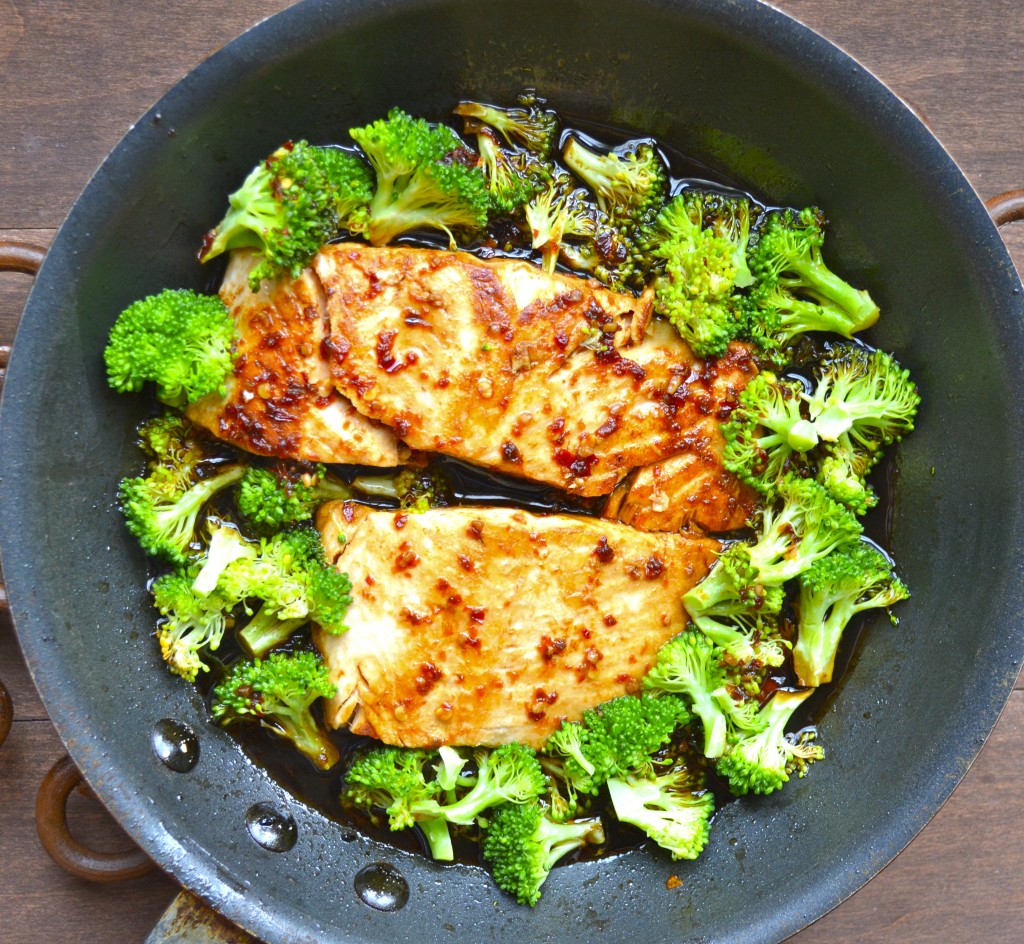 I served this over jasmine rice and I found the best way to do it is to lay the salmon right on tip of the rice, add some broccoli and then pour the additional sauce from the pan over your fish so you can control exactly how flavorful you want it to be. I wanted mine super saucy, but Mr. Maebell liked his without extra sauce.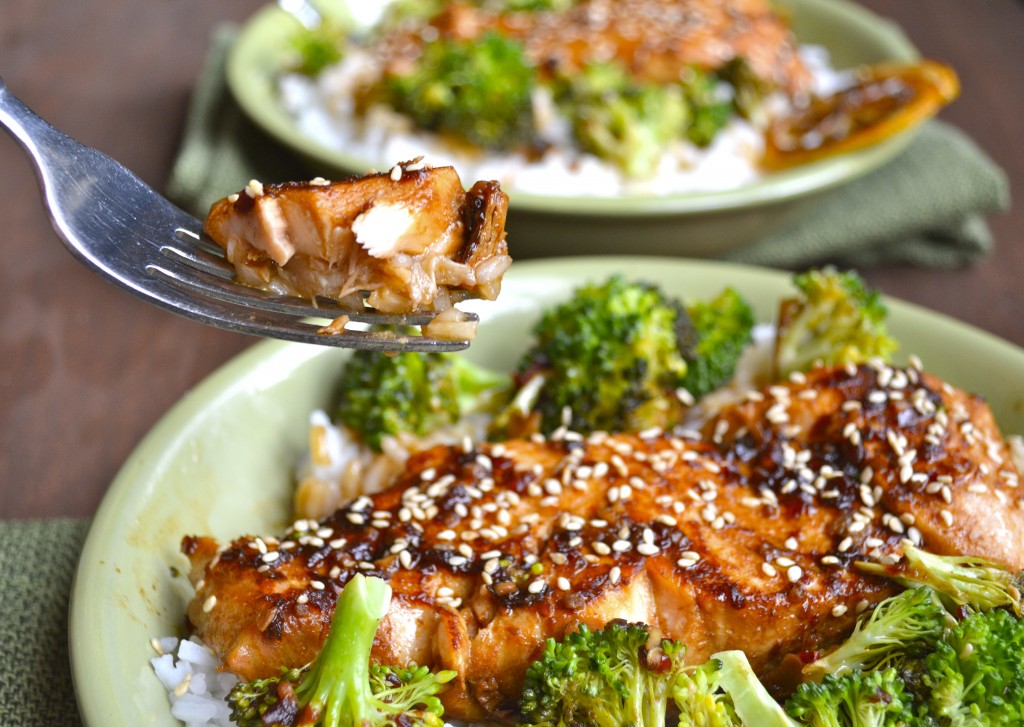 There you have it! An easy, healthy, quick meal that doesn't require a boat load of ingredients or leaves you with a kitchen full of dishes. Don't you wish all recipes were that easy?!

Chili Garlic Salmon and Broccoli Bowls
Prep time:
Cook time:
Total time:
Ingredients
2 salmon fillets
1 lemon, sliced
1 tablespoon olive oil
¼ cup reduced sodium soy sauce (La choy is gluten free)
1½ tablespoon chili garlic sauce
2 tablespoons sesame seed oil
½ teaspoon minced garlic
2 cups broccoli florets
1 cup jasmine rice
2 cups water
Instructions
In a small sauce pan with a lid bring the 2 cups of water to a boil.
Add the rice, stir and reduce heat to low. Cover and let simmer until all liquid is absorbed, approximately 15 minutes.
Heat a large skillet to medium heat.
Heat one tablespoon of olive oil and carefully add two rows of lemon slices. Lay the salmon skin side down and let cook covered for five minutes.
Remove lid and carefully flip salmon, cover and let cook another five minutes.
Meanwhile, combine the soy sauce, chili garlic sauce, sesame oil, and garlic in a small bowl. Set aside.
At this point you can remove the lemon slices from the pan if you wish. Reduce the heat to low and pour in the sauce and the broccoli, cover and let cook for 3 minutes.
To assemble bowls add rice, salmon, broccoli, and spoon out additional sauce from the pan if you wish.