These easy Keto Steak Rolls are loaded with flavor. Flank steak is wrapped around green beans, peppers and onion, just 4 net carbs per serving!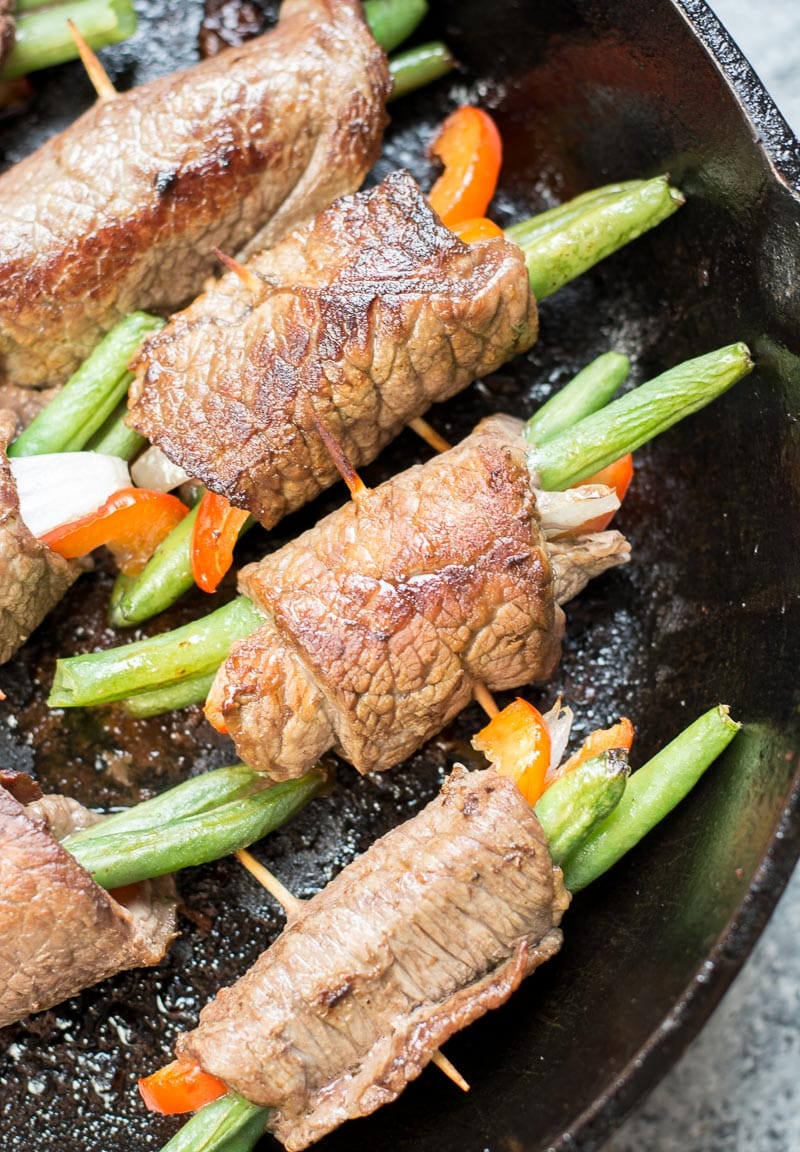 Today I have such an easy dinner for you. These low carb Keto Steak Rolls have just 5 ingredients and come together in just 30 minutes!
Ingredients in Steak Rolls
These steak roll ups are made with minimal ingredients, making them an easy recipe to whip up at a moment's notice. Here's what you'll need for this recipe:
Thinly sliced flank or top round steak
Your favorite low carb / keto steak marinade (this is optional, if you want to skip this step you can, it is entirely your preference)
Red bell pepper
Fresh green beans
Onion
What Keto Steak Marinade Should I Use?
We like Allegro because it is gluten-free and manufactured in my hometown, double win in my book! If you are keto and have trouble finding a low-carb option, I would just drizzle the steak with a little olive oil and minced garlic.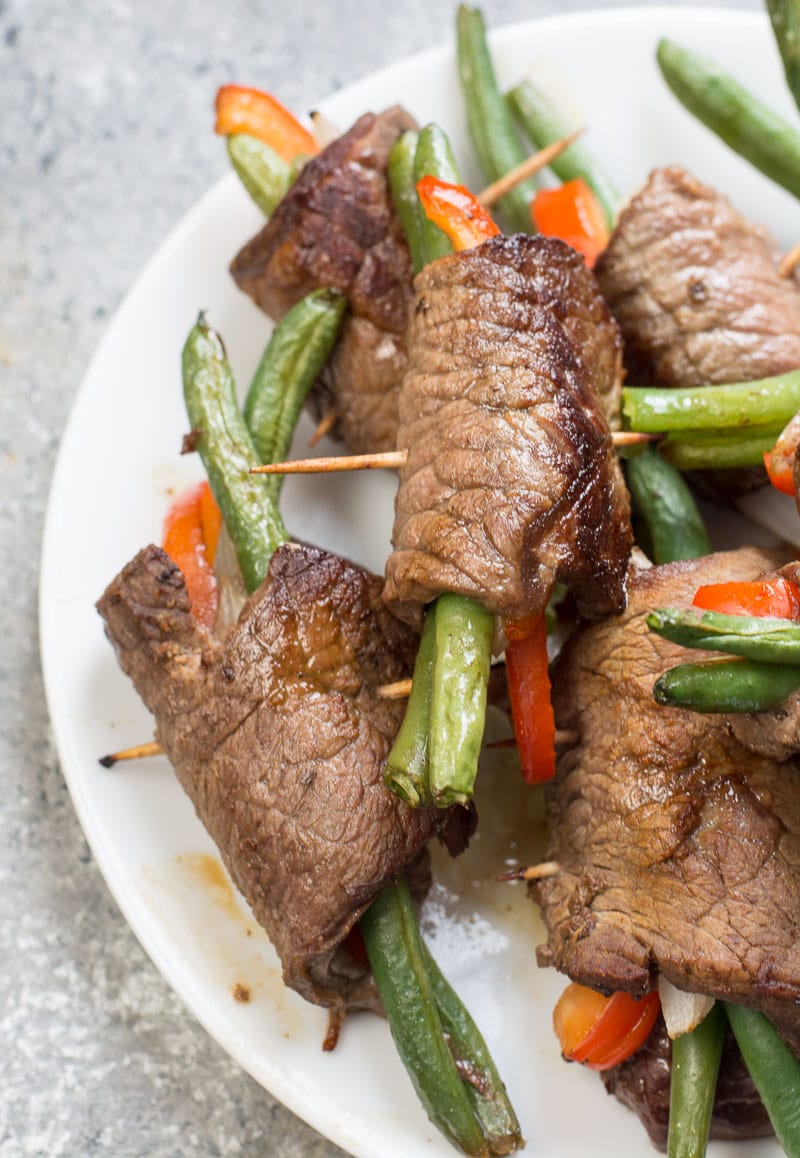 How to Make Keto Steak Rolls
These stuffed steak rolls are so easy to make and the veggies can be prepped while the steak marinates.
Start by marinating your steak in whatever marinade you prefer.
While the steak marinates, prepare the fresh green beans, bell pepper, and onion.
Once marinated, wrap the steak around a handful of veggies and secure with toothpicks.
Sear the flank steak roll ups in a skillet with a little olive oil. I cooked mine about a minute over medium heat, then rotated them.
Once all sides are browned, bake your rolls in a 350F oven for 10-15 minutes.

Can I Use Different Veggies?
I don't see why not! Whatever vegetables you use, make sure to slice them thinly so they cook in the oven.
What Type of Steak Should I Use?
Look for flank or top round steak. It should be very thinly sliced. You may need to get it from the butcher's counter at your grocery store.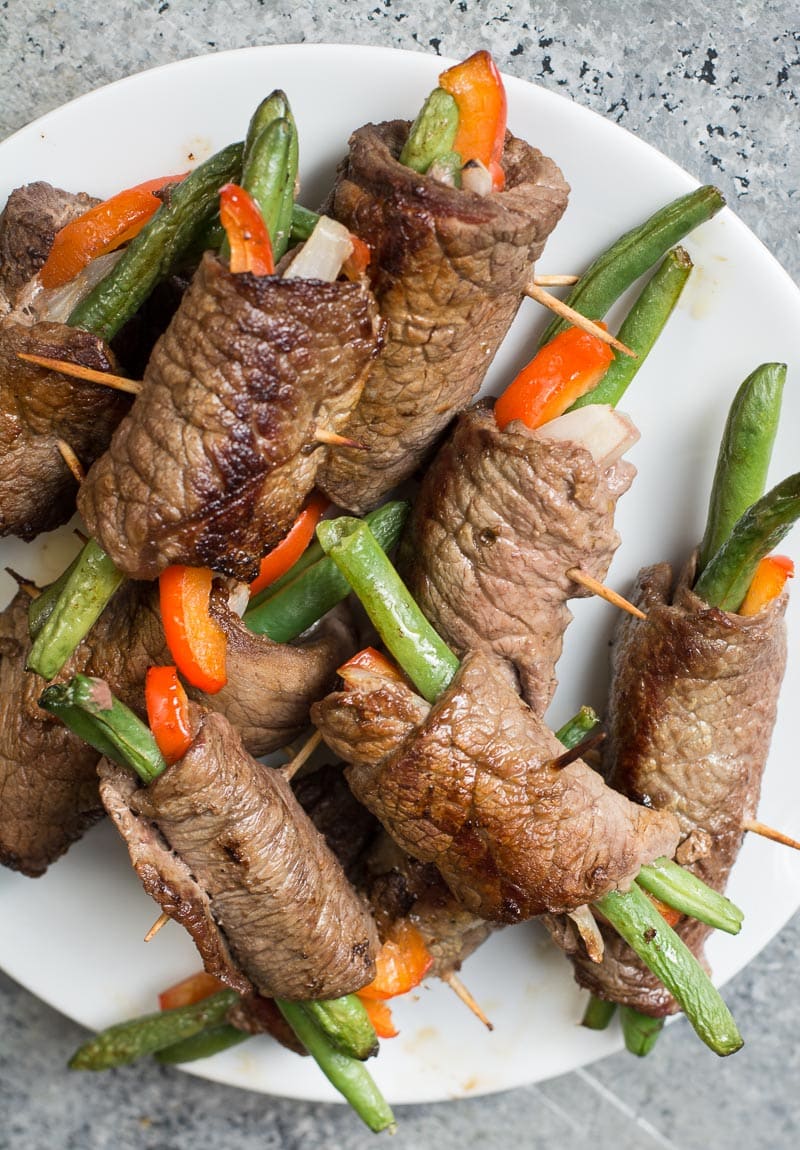 Tips for Making Steak Roll Ups
These steak rolls cook best if you do not over fill them. Generally, I fill these with roughly two of each. Two green beans, two very thin slices of bell pepper, and two slices of onion. I find small slices of steak (about 2 inches x 3 inches) is just about perfect for that ratio.
You can make this recipe however you wish, just remember if you make the rolls thicker your cooking time will increase. Also, if you fill these with more vegetables, your carb count will increase if you are on keto.
If you aren't watching your carbs, this recipe pairs so well with Browned Butter Brussels Spout Penne. If you are on keto (like me!), I just enjoy one serving (FOUR ROLLS!) and it is plenty to fill me up.
More Keto Beef Recipes:
Other Easy Keto Recipes
If you are new to Keto try my favorite Sausage Egg and Cheese Bites, they contain less than one net carb per bite and they are perfect for meal prep! One of my favorite easy low carb dinners is this One Pan Cabbage Casserole. It is so easy, cheesy and delicious and it has less than 9 net carbs per serving. Some other favorites, Keto Chocolate Cookies, Pimento Cheese and Bacon Stuffed Peppers and Sausage and Cream Cheese Pinwheels!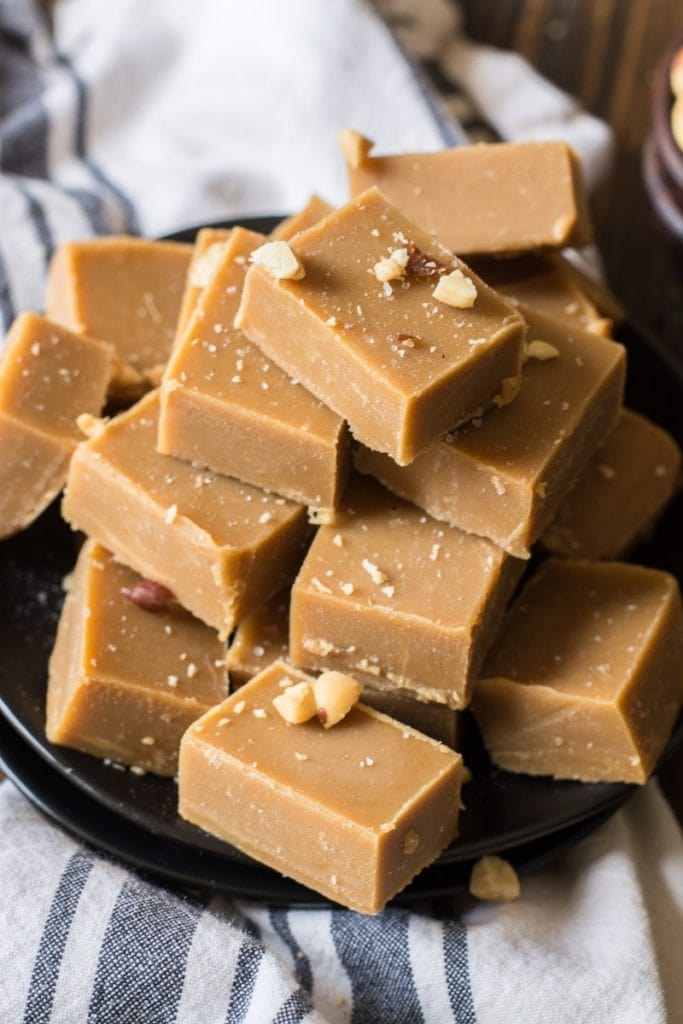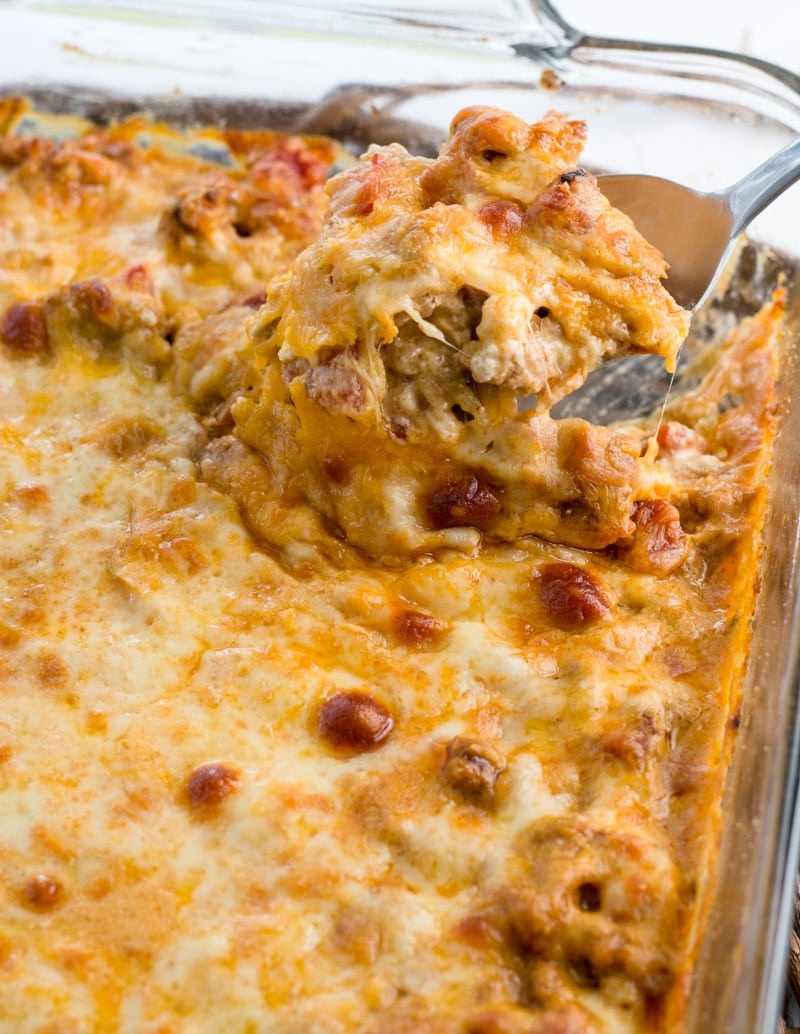 Article originally published February 14, 2015. Updated October 2019.