Cinnamon raisin bread is packed with cheesecake spread, jam, and berries for the perfect breakfast!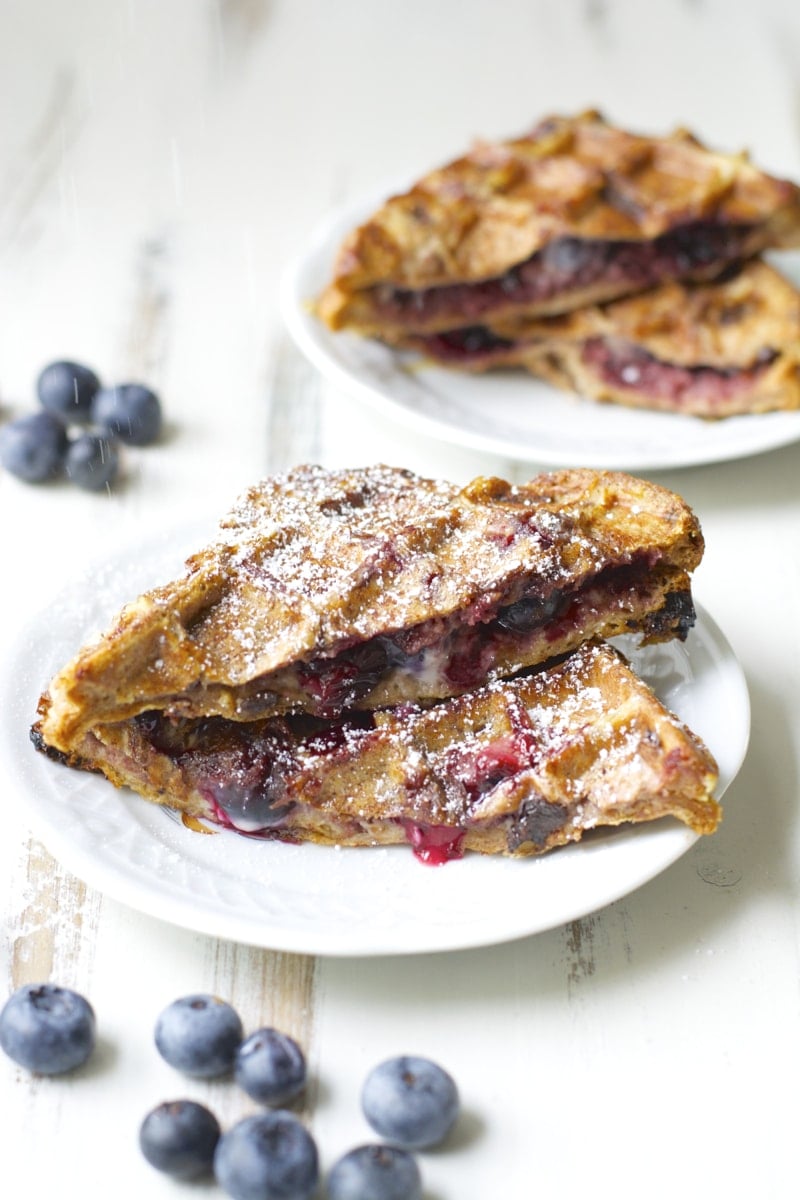 These. Waffles.
Picture this, a sweet cheesecake spread, blueberry jam and fresh berries sandwiched between two slices of perfect cinnamon raisin bread are dunked in an egg and vanilla mixture, then placed in a piping hot waffle maker.
Hello Heaven!
I have said it about a billion times before, but breakfast is my favorite thing to cook. I especially love lazy weekend mornings when you have time to add a little extra love to whatever you cook.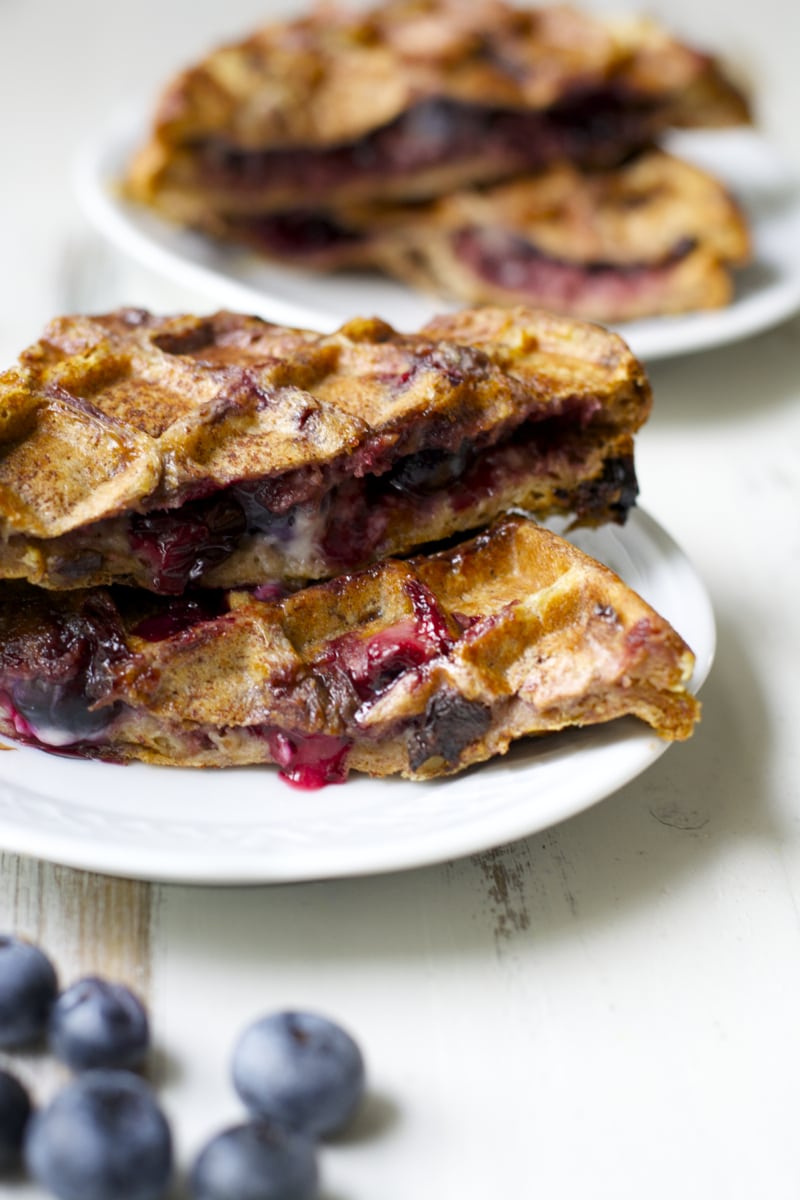 A few weeks ago Canyon Bakehouse sent me a box of gluten free goodies and it included a loaf of cinnamon raisin bread, which happens to be my favorite. I put the bread in the freezer until I decided what I wanted to do with it. I knew it needed to have a special purpose.
After a lot of brainstorming I settled on Blueberry Cheesecake Stuffed French Toast Waffles. What a mouthful!
Even though these sound like a lot of work, they really aren't. The first step is to make the cream cheese spread. I combine (reduced fat) cream cheese, powdered sugar and vanilla into a sweet spread. Then just spread one slice with the cheesecake spread and one slice with blueberry jam and sprinkle a few fresh berries over the top.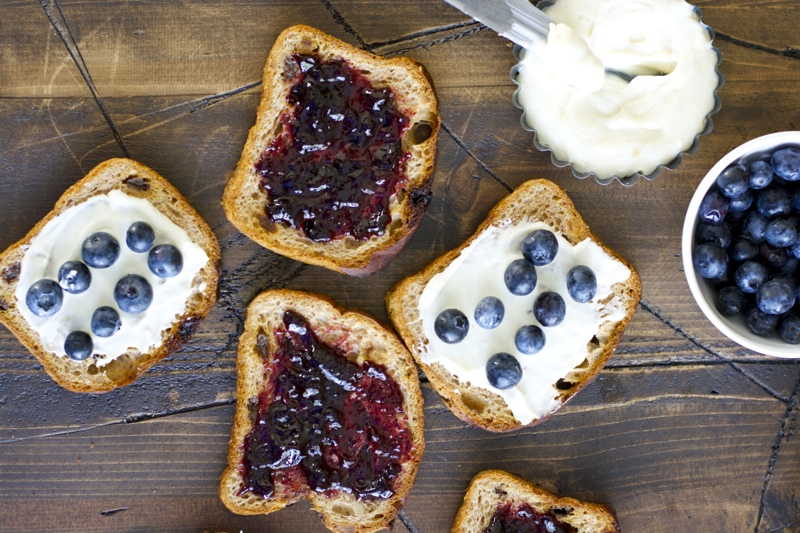 Then just put your sandwiches together and dip them into an egg, milk, and vanilla mixture to give you the nice french toast effect. Then throw it in the waffle maker!
In just a few minutes you will have piping hot cheesecake stuffed waffles oozing with jam! It is the perfect way to kick off Summer break!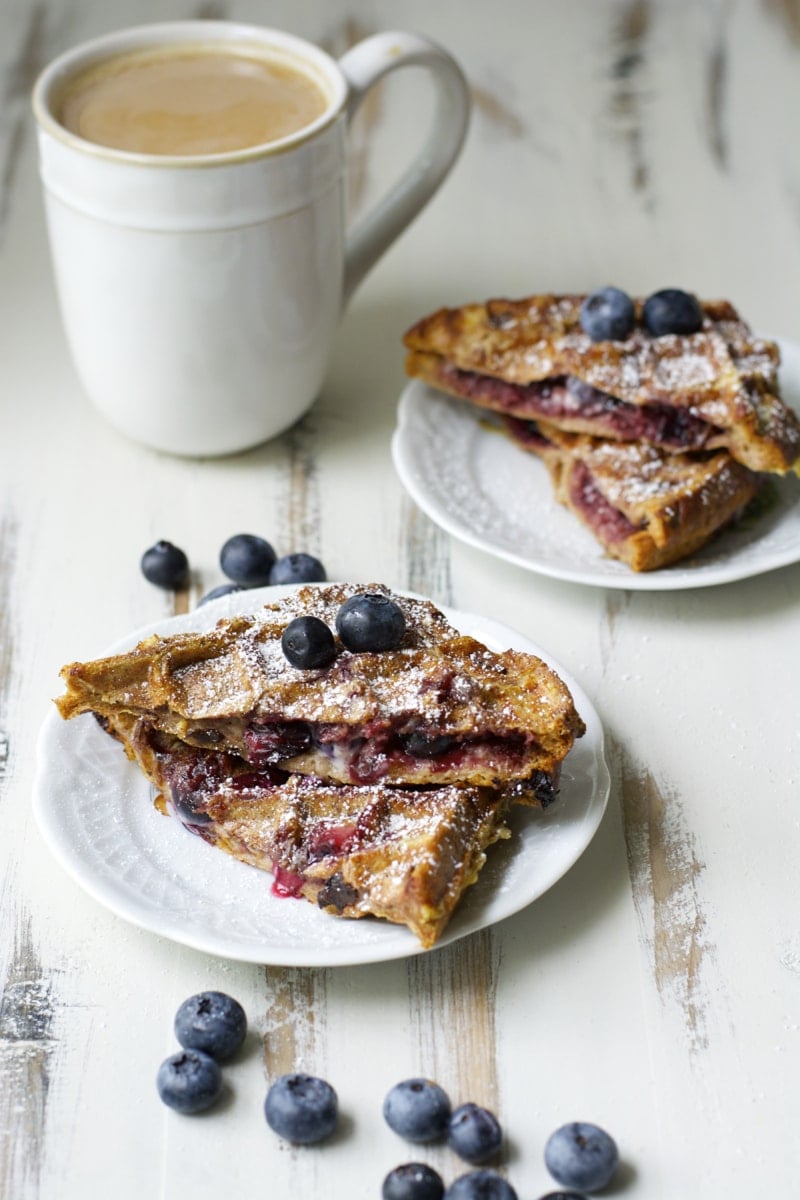 These are really easy to customize based on your personal preferences or what you have on hand. You could use a different flavor jam or a different type of fruit. I am thinking an apple butter/sliced apple combo will be my next concoction!
I think this would also be an easy breakfast option if you have overnight guests. Just set a few different kinds of jam and fruits out and they could make whatever flavor combo they like!
Follow me on Pinterest for more easy recipes! 
Check Out These Other Great Breakfast Recipes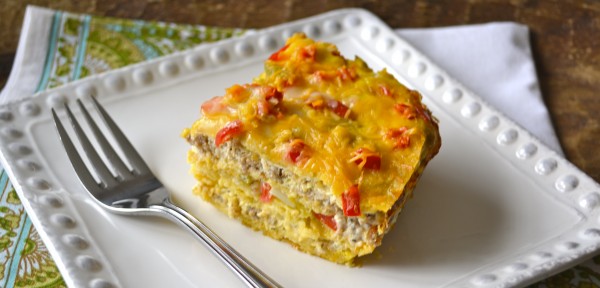 Overnight Spicy Sausage Casserole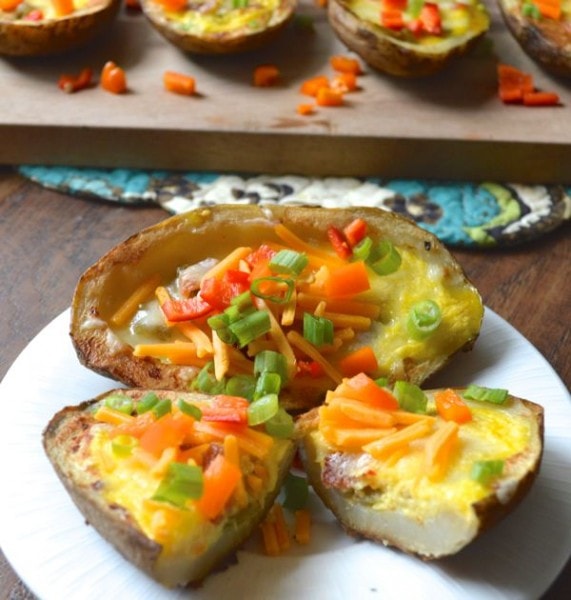 Cheddar Quiche Stuffed Potato Skins