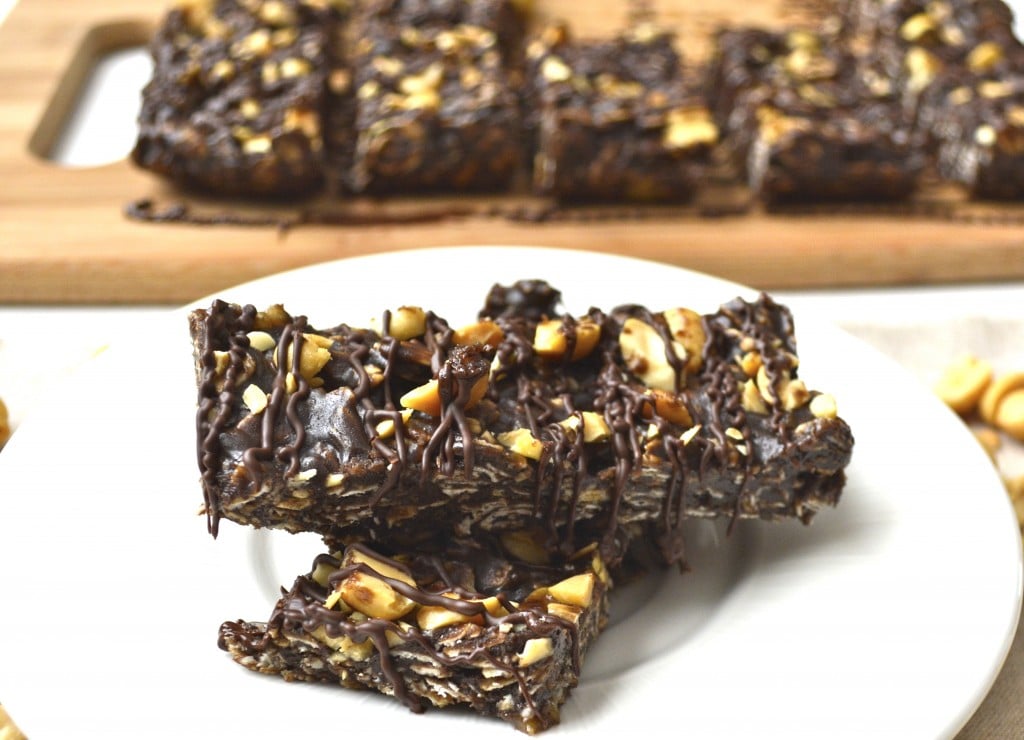 We adore peanut butter in this house.
Actually adore maybe an understatement, more like obsessed. Yes, we are obsessed with peanut butter.
Back when Mr. Maebell and I first moved in together I asked him to go to to grocery and pick up peanut butter and eggs. He returned with a five pound (yes, FIVE) jar of peanut butter and  two and a half dozen eggs. I was so baffled as to why he chose the largest quantities available, but I quickly realized that is just what it takes to feed him. A five pound jar of peanut butter and several dozen eggs is the norm around here. Lord help us if we ever have children.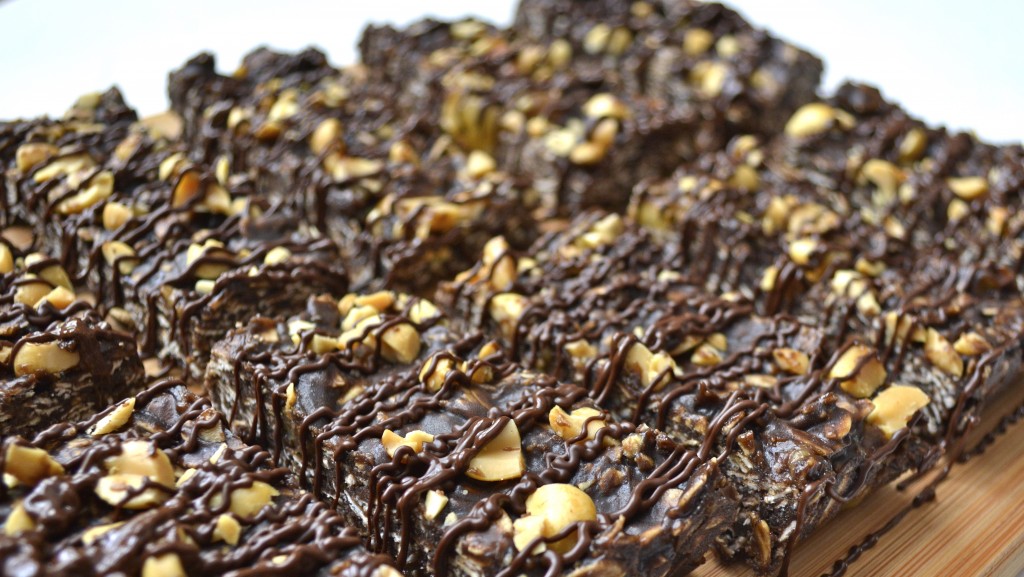 If he had his way, the vast amounts of peanut butter we consume would be eaten by pouring chocolate chips into the jar, then eating it with a spoon. However, I try my hardest to be sure I come up with plenty of peanut butter creations. That is how this granola bar came to be, and I have to admit, it is my favorite.
I adapted this recipe from the Peanut Butter Granola Bars I shared when I first started the blog. They are great and we love them, but the addition of bananas, cocoa powder and some extras just takes them to the next level. It is worth noting that these granola bars have to be kept cold. They are not baked and the binding agents are the coconut oil and peanut butter, so as these get warmer they will get gooey and melt.
But personally, I love gooey melted chocolate! 🙂

As always, I made this dish using gluten free ingredients. I Bob's Red Mill Gluten Free Oats.