This hot Crab and Artichoke Dip is sure to be a winner at your next get together! Packed tender crab meat, artichokes and three kinds of cheese this is the ultimate party dip!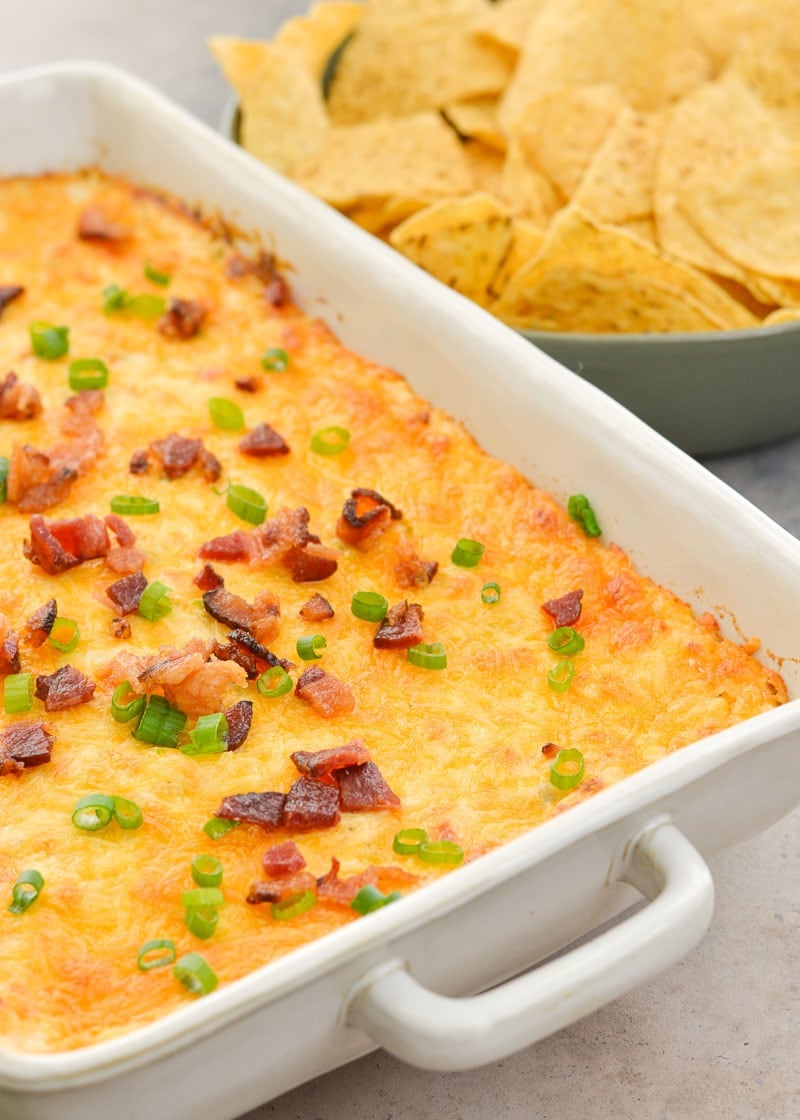 Every Sunday night of my childhood we ate junk food. Popcorn, Coke floats, cheese and crackers, you name it, we had it. We would spread our bowls of unhealthy treasures out on the living room floor and bask in the glory of generously buttered popcorn.
I think the reasoning behind this was if you have a large lunch after church you really aren't hungry enough to eat a full blown meal again for dinner. Or maybe my Mom just didn't want to cook again, who knows. Whatever the reason, the four of us kids loved it. LOVED it.
What other kid had parents who considered popcorn an acceptable meal? Furthermore, what kid had parents who practically considered popcorn a food group? We had it good.
I recently made this hot crab dip for dinner, to relive those glory days and I know you will love it as much as we do!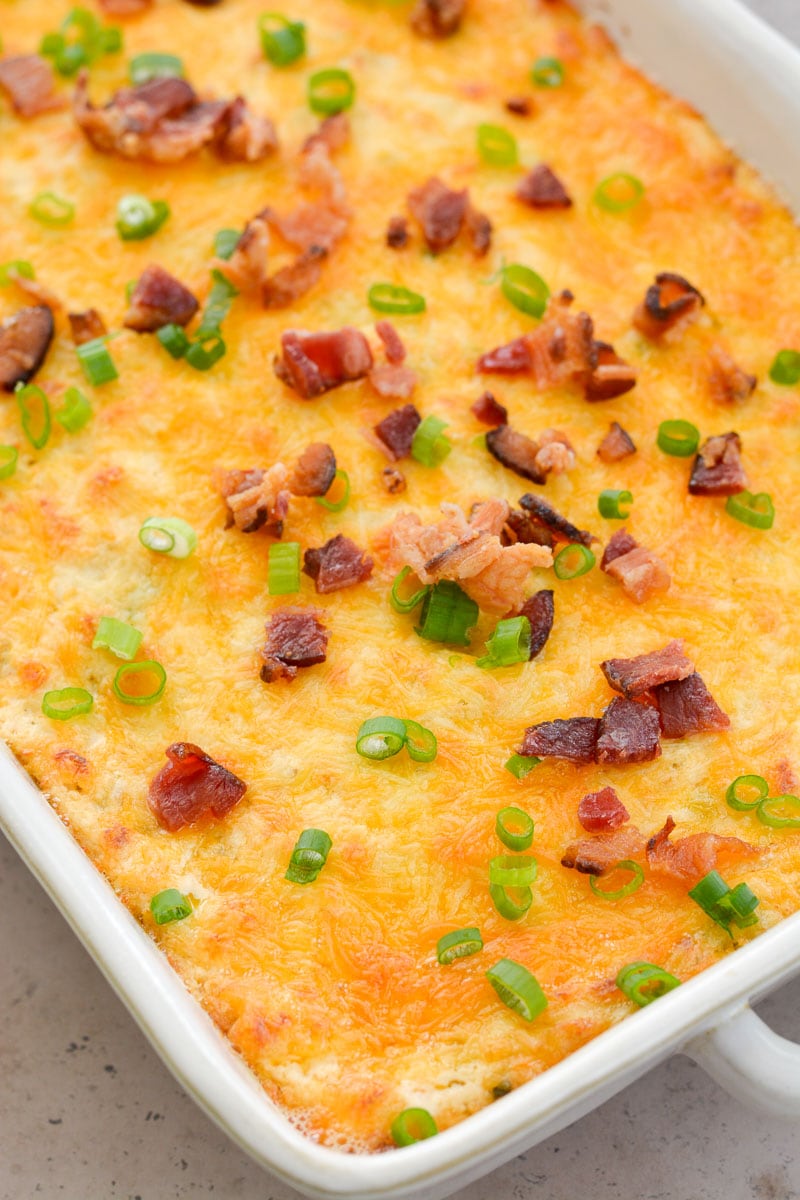 Ingredients in Crab and Artichoke Dip
To make this warm crab dip, you'll need the following ingredients:
Sour cream
Mayonnaise
Cheese: Cream cheese, shredded cheddar cheese, shredded parmesan
Crab meat
Bacon
Green Onions
Canned artichokes
Worcestershire sauce
Lemon juice
Spices: Old bay or your favorite cajun seasoning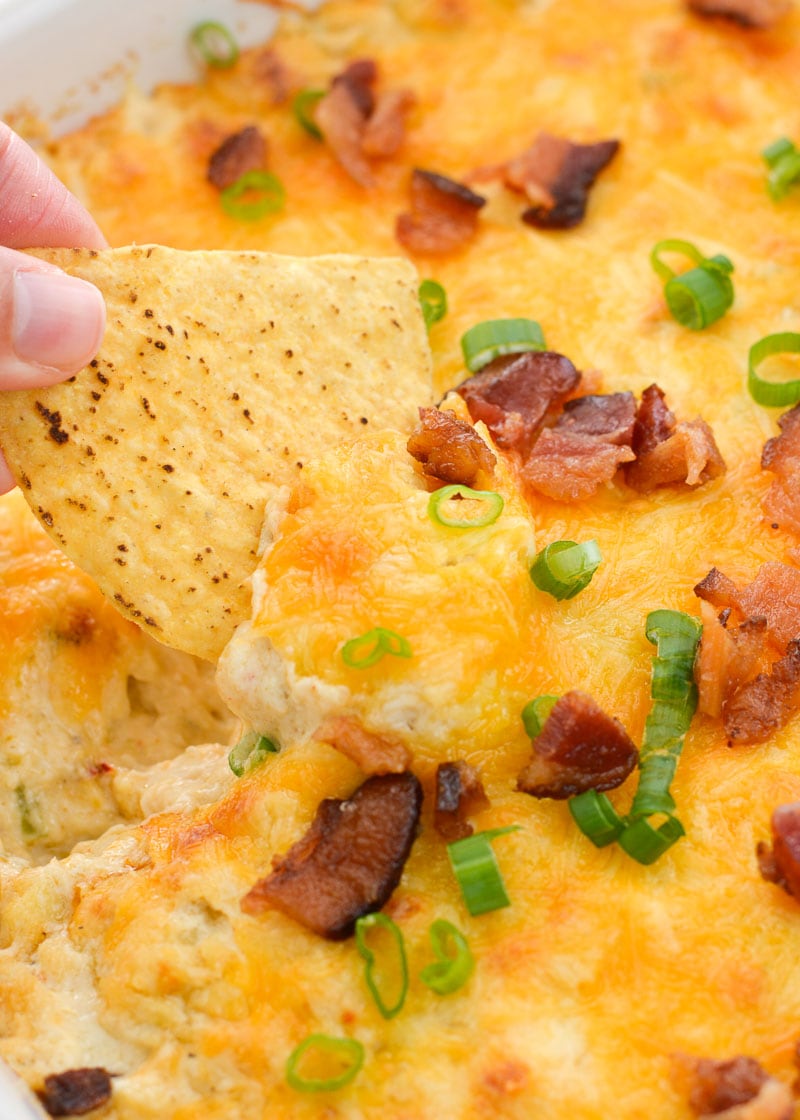 How to Make Crab and Artichoke Dip
This hot crab dip is so easy to make! Here are the basic steps:
Combine all of the ingredients except 1 cup of the shredded cheddar and 1/4 cup of the chopped bacon and spread into a greased 2 quart baking dish.
Top the dip with the remaining cheddar and bake 20-25 minutes.
Garnish with the remaining bacon and additional green onions. Serve immediately.
Can I Prepare This Dip in Advance?
Yes! Make the recipe all the way until it says to top with shredded cheddar cheese, then cover with foil and refrigerate until ready to bake.
Tips for Making the Best Crab Dip
For a spicier baked crab dip, add one chopped jalapeño.
Make sure your cream cheese is room temperature so it is easier to blend together.
This dip is best enjoyed while it's hot, but you can save the leftovers for later. Simply reheat in the microwave or in the oven.
More Easy Dip Recipes: