You will love these Easy Fig Bars for a sweet treat. These bars feature an almond flour crust, sweet fig filling and a crumble pecan topping!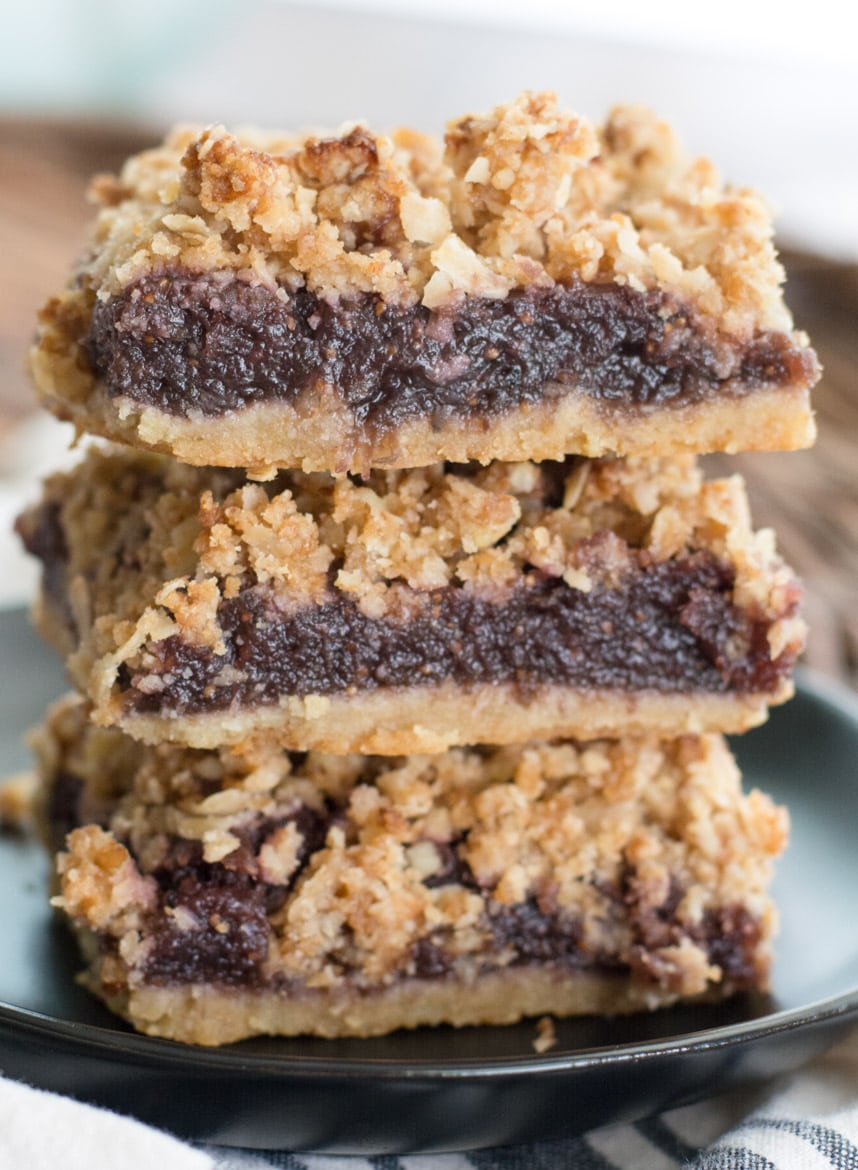 Raise your hand if you are excited for fig season! I am! Actually, figs are pretty difficult to find in our area so when I spotted them last week I scooped them up. I loved Fig Newtons as a kid and wanted to create some kind of lower carb treat that featured that sweet caramely, fig flavor. These fig bars totally fit the bill. Actually, Mr. Maebell was not enthusiastic at all when he saw the chopped up figs. It was a dessert he wasn't interested in having. And I get it, figs look pretty weird. But when they were baking and the air was full of that sweet brown sugar aroma he was on board.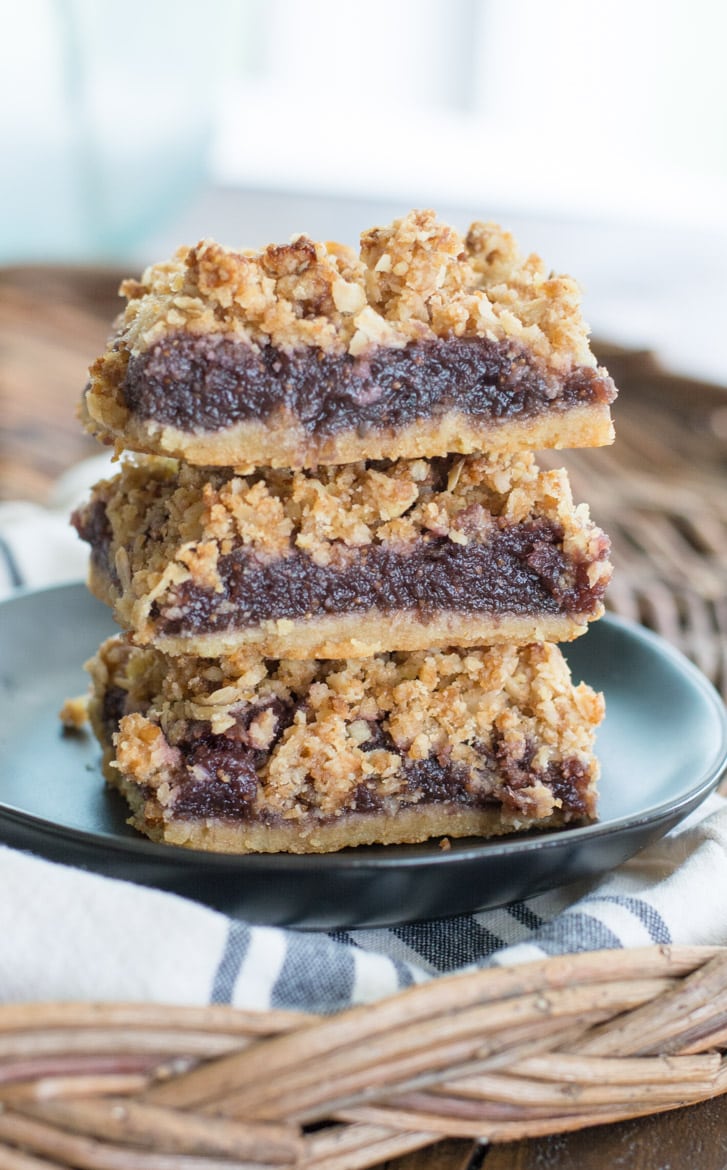 What are figs?
Figs are a fruit that have a delicious sweet flavor. They can be eaten with or without the peel. For a fruit, they are relatively low in carbs and have a good dose of fiber. This makes the net carbs lower than most. Figs pair really well with cheese for a sweet and savory combo. You may have seen them on beautiful cheeseboards with honey and crackers or on a pizza with prosciutto and gorgonzola. They are one of the rare fruits that work beautifully in desserts and also on savory, salty dishes.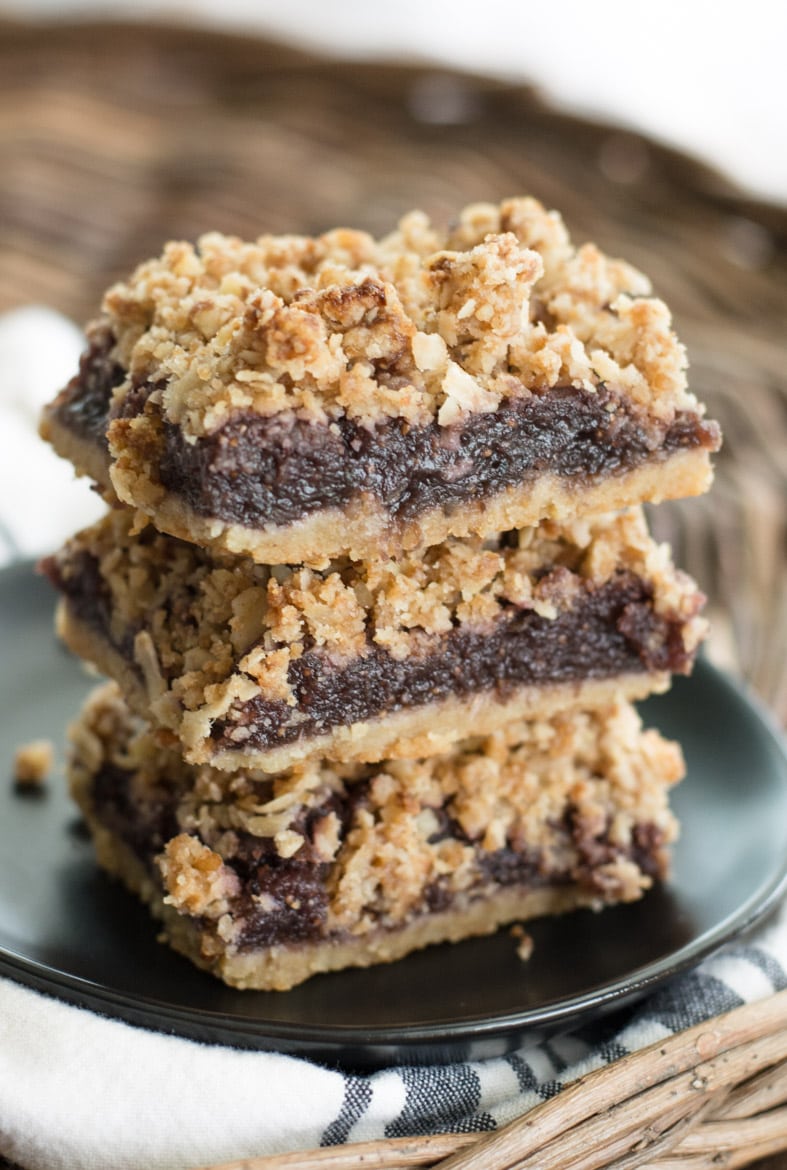 How do you make Fig Bars?
While these bars do have that delicious flavor of a Fig Newton cookie these are way better. They feature a shortbread like cookie crust that is soft and buttery. The filling is just figs and brown sugar (or Swerve brown sugar for a lower carb version) blended. The topping is an oatmeal crumble sprinkled with pecans. The layers are rich and perfectly compliment one another. These are especially delicious warm with a scoop of ice cream.

Other Easy Recipes
While this recipe is not keto most of our recipes are! If you are interested in learning more about Keto try my favorite Sausage Egg and Cheese Bites, they contain less than one net carb per bite and they are perfect for meal prep! One of my favorite easy low carb dinners is this One Pan Cabbage Casserole. It is so easy, cheesy and delicious and it has less than 9 net carbs per serving. Some other favorites, Keto Chocolate Cookies, Pimento Cheese and Bacon Stuffed Peppers and Sausage and Cream Cheese Pinwheels!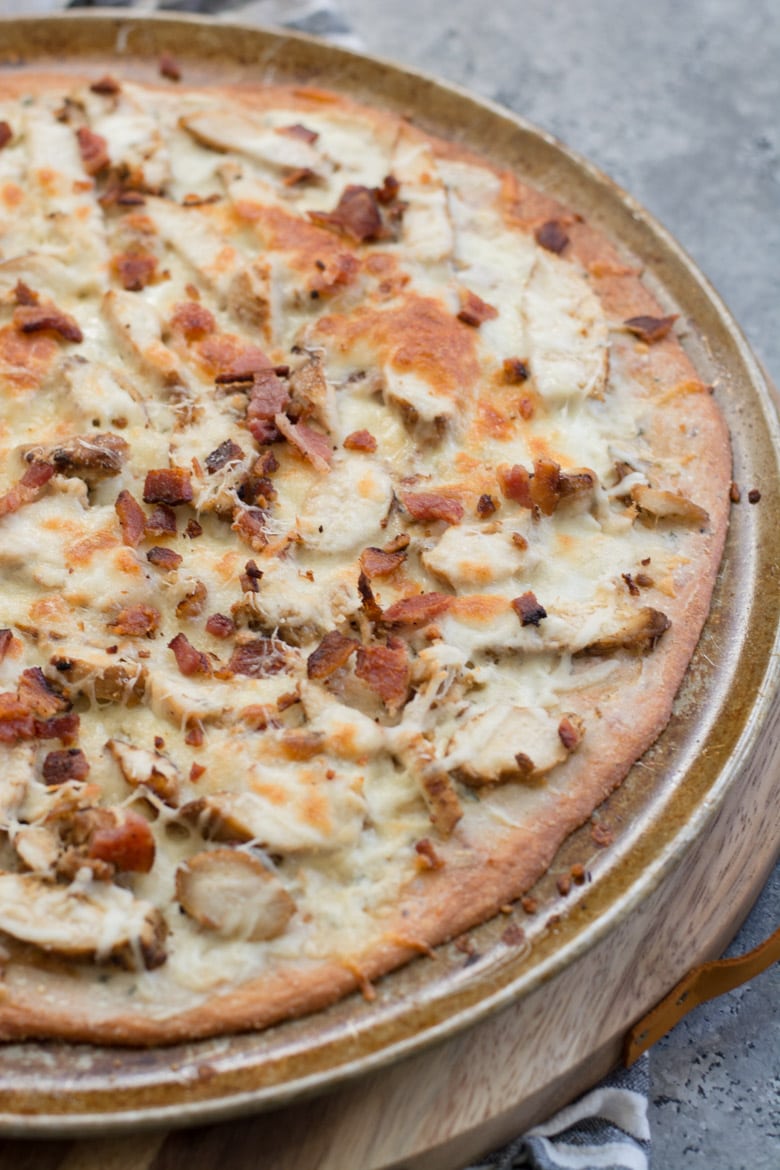 Keto Chicken Bacon Ranch Pizza