Week 32 of the Easy Keto Meal Plan includes 5 delicious keto dinners and an easy low-carb breakfast! Download the printable meal plan and shopping list for an easy week of keto recipes!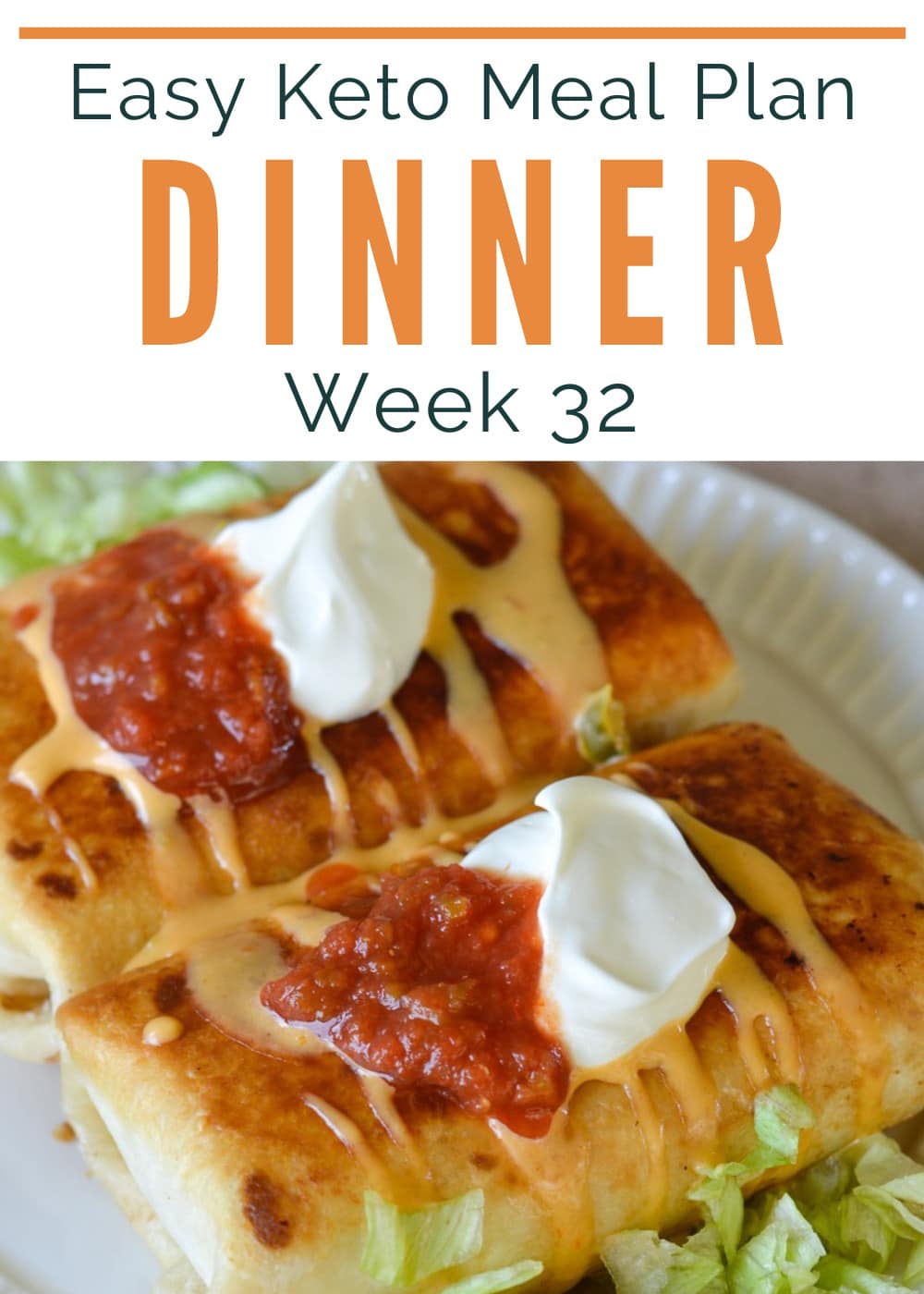 This week, I chose five easy, inexpensive, keto-friendly dinners and added a great meal prep breakfast and dessert you can keep in the fridge or freezer. I also included meal prep tips for each meal so you can easily organize a "prep day" to make your week easier or find time during the week to make sure your evenings run smoothly! With the printable shopping list, you can save time grocery shopping, too.
When you click through to each individual recipe, it'll take you to the full, detailed, step-by-step instructions. This includes a printable recipe card that includes nutrition information, too (right at the bottom of the card). To figure out the net carb count, I subtract the amount of fiber from the amount of carbs.
At the bottom of this post, you'll find a printable meal plan (with space to fill in your own needs & weekend plans) as well as an organized grocery list to help make things even easier. If you're struggling to download, make sure your ad blocker is off. Now sit back and enjoy a week of easy, delicious, keto meals!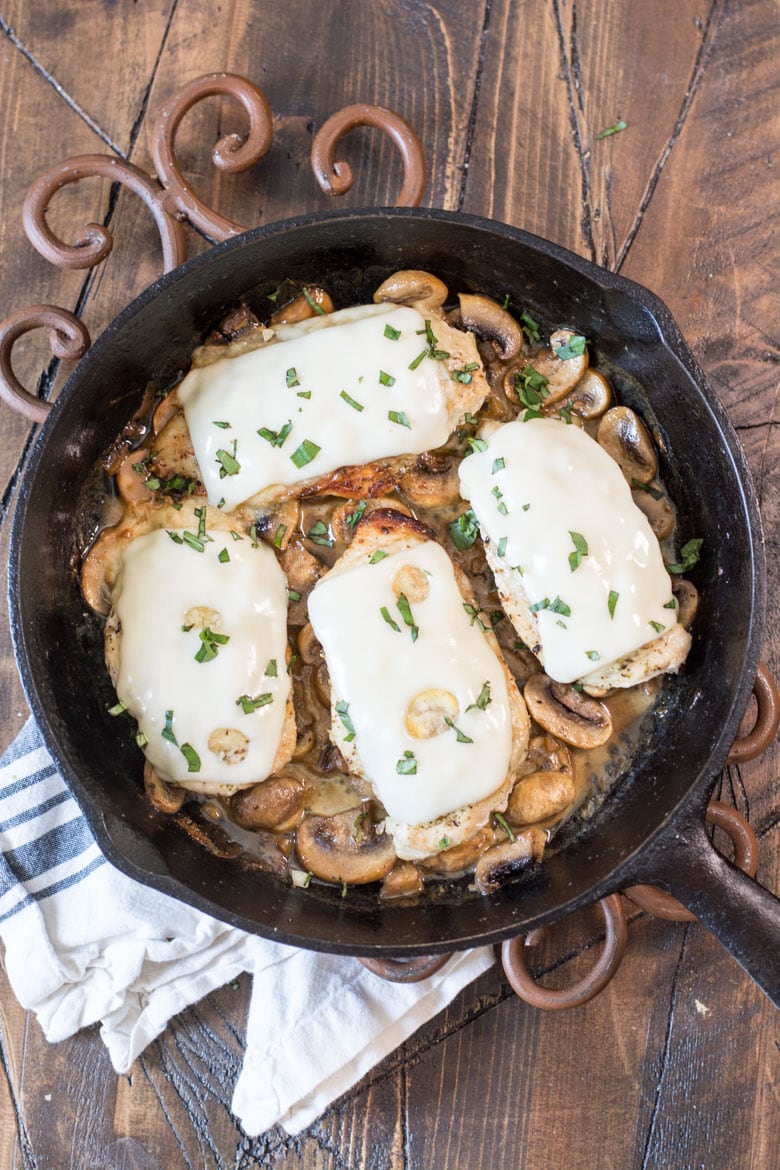 This One Pan Mushroom Chicken comes together super quickly and makes 4 generous servings at only 2.3 net carbs each. Very little cleanup required, perfect for a busy Monday evening. Side dish recommendation: Keto Mashed Cauliflower – Only 4.4 net carbs per serving and goes super well with the mushroom pan sauce!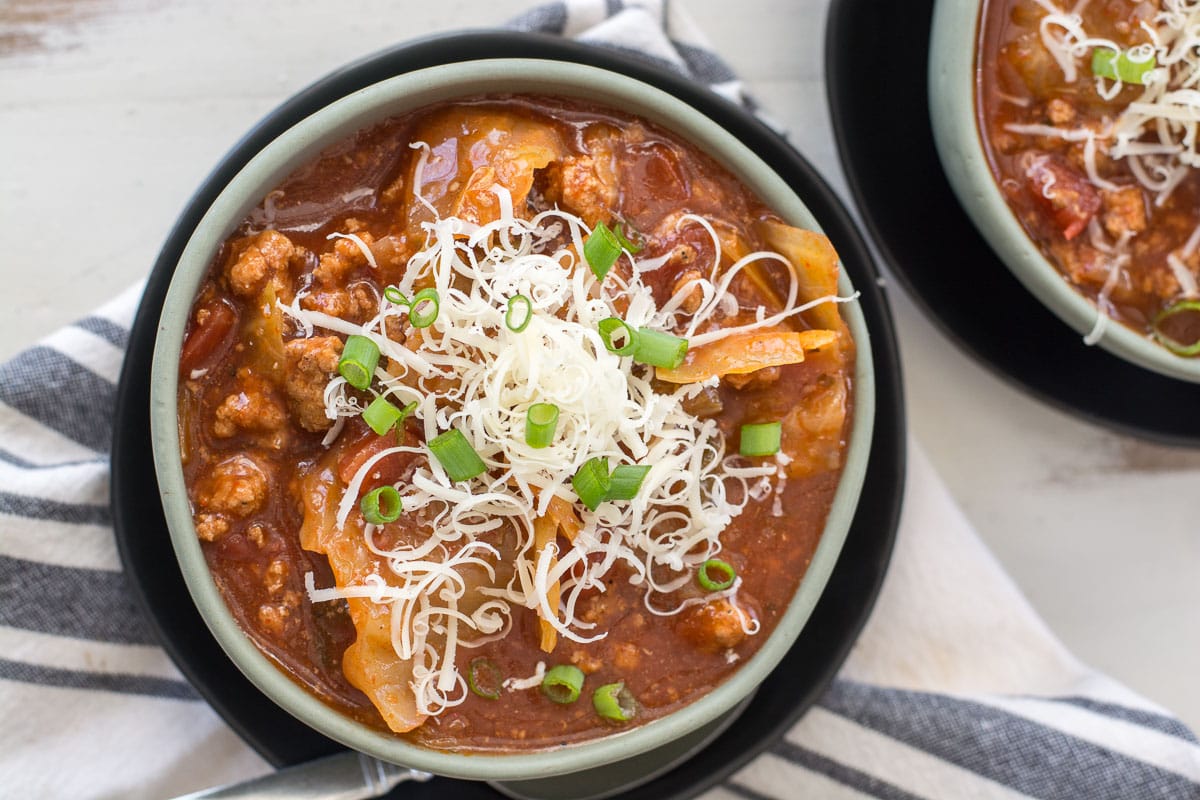 This Slow Cooker Cabbage Roll Soup is extremely comforting and perfect for chilly weather. This recipe makes 8 servings at 5.8 net carbs per bowl and includes instructions for stove top and Instant Pot as well. Side dish recommendation: Keto Three Cheese Biscuits – Only 2 net carbs, delicious, and easy to meal prep. Cook a double batch and freeze for future meals!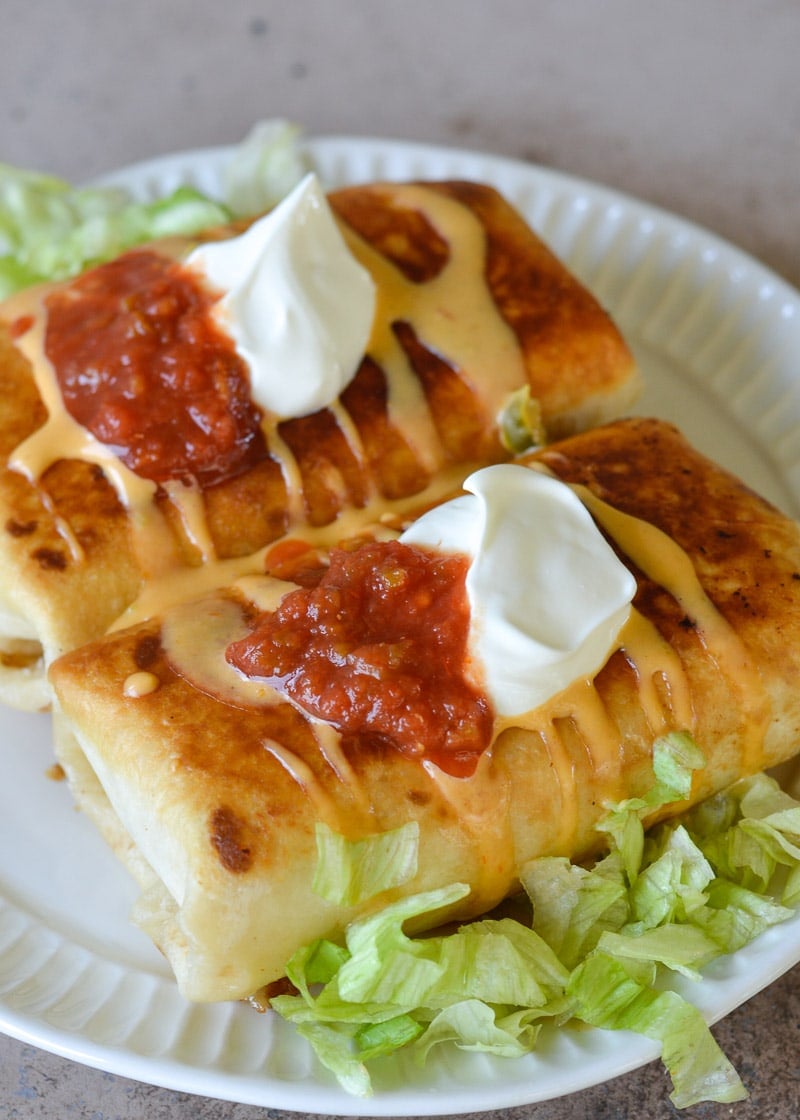 These delicious Keto Chimichangas are a huge family favorite, and you can make then in an air fryer, on the stove, or in the oven. This recipe makes 6 large chimichangas at just 6.6 net carbs each. Side dish recommendation: Cilantro Lime Cauliflower Rice – 4.4 net carbs, full of flavor, and easy to meal prep and freeze for convenience.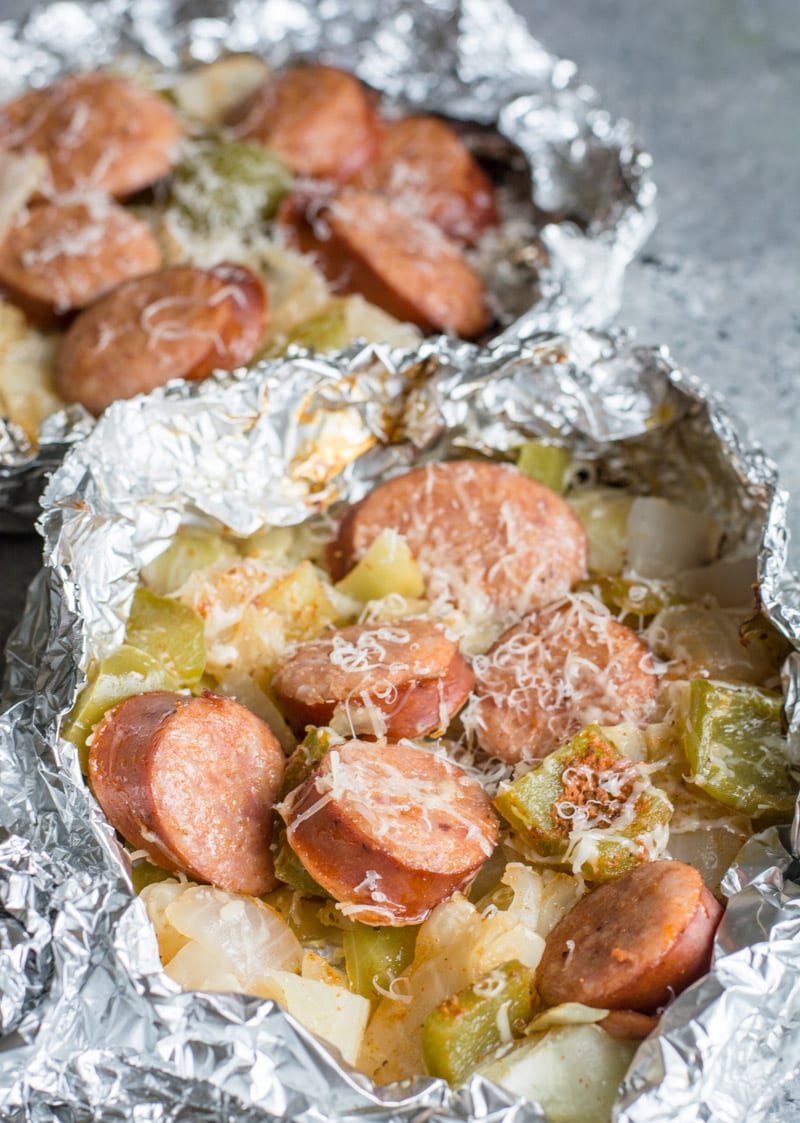 These Sausage Cabbage Foil Packs make cooking and cleaning a breeze… Which is exactly what I need when I'm limping my way to the end of the week! This recipe makes 4 filling servings at 7 net carbs each. Side dish recommendation: Broccoli Cheddar Bites – 0.9 net carbs each and perfect for snacking! Great for meal prep and tossing into lunchboxes, too.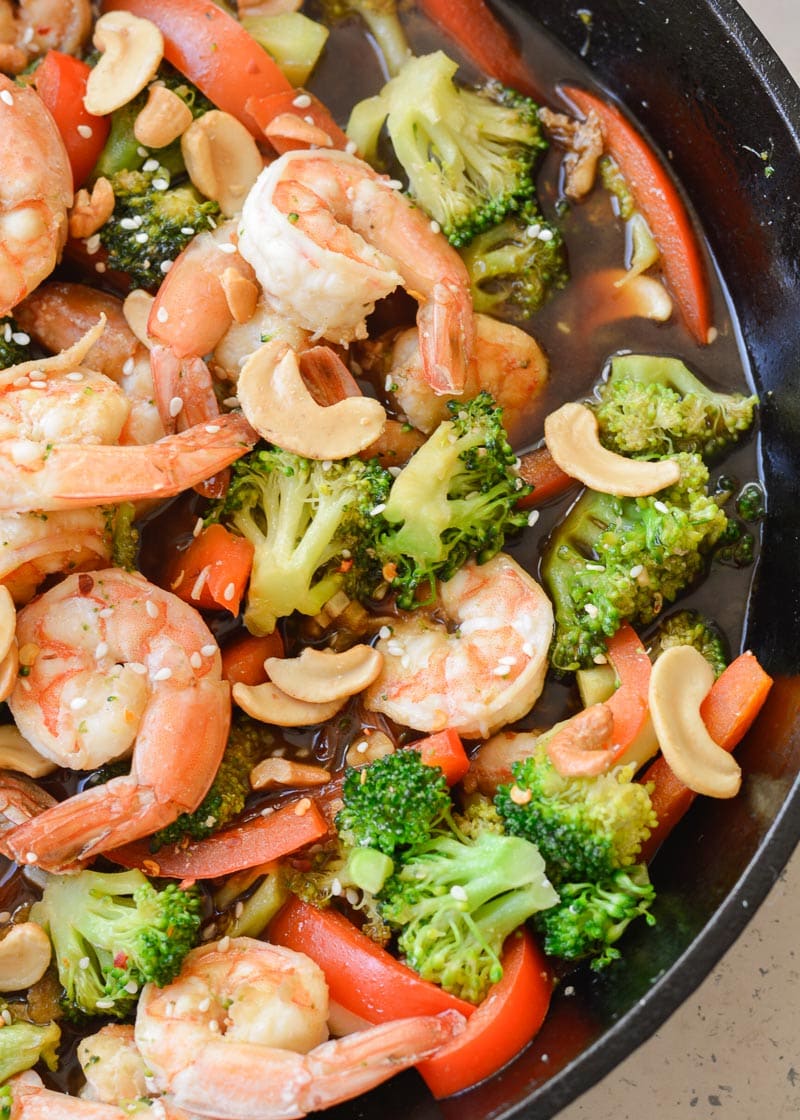 This Keto Shrimp and Broccoli Stir-Fry is easy and quick but tastes like it took all day! This recipe makes 4 servings at 6.1 net carbs each. Side dish recommendation: Spaghetti Squash – This will pair wonderfully with the delicious sauce in the stir fry and is a great low-carb pasta alternative. A 1/2 cup serving has just 3.9 net carbs and can be prepped well in advance for ease and convenience.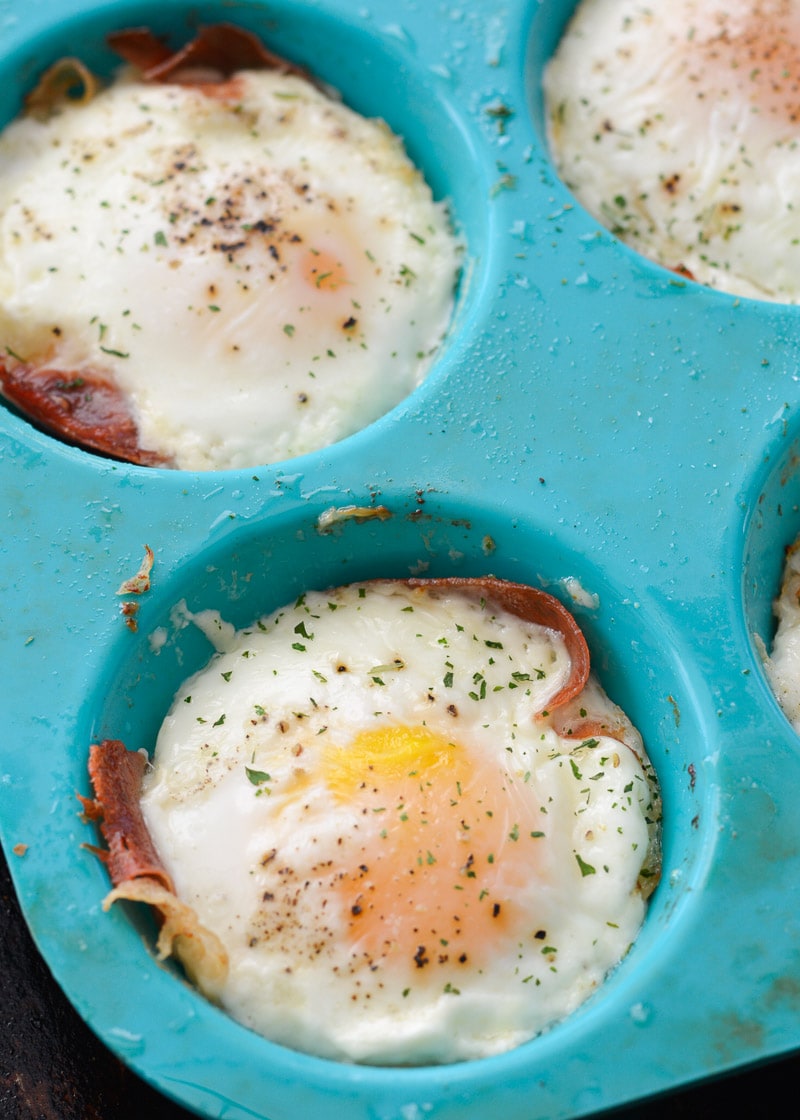 These Easy Baked Eggs only require 3 ingredients and are so convenient! Make them ahead of time and reheat on a busy morning OR bake these fresh as a low-maintenance, inexpensive way to feed a hungry crowd. Each egg cup has just 0.4 net carbs, too!
Keto Meal Prep Tips
Mushroom Chicken Skillet – You can cook this in advance, then refrigerate and reheat in the oven when ready to serve. If serving later, leave off the cheese until reheating so it keeps its best texture.
Cabbage Roll Soup – You can make this ahead of time and then freeze for later. The cabbage does change texture a little bit but still holds up well, especially if only freezing for a few weeks.
Chimichangas – You can easily mix together the chicken filling up to 3-4 days ahead of time and store it in the fridge. I don't recommend freezing because the cream cheese can separate, and I don't recommend assembling and/or cooking ahead of time because the tortilla will get soggy.
Cabbage Foil Packs – You can assemble and cook these ahead of time, then simply reheat in the oven or grill when you're ready to serve.
Shrimp Stir Fry – Because it's so easy to overcook shrimp, I never meal prep this dish. You could save time by mixing up your stir-fry sauce and chopping up all the vegetables, though.
You're likely to have a couple cups of cabbage unused. I highly recommend this Fried Cabbage recipe or this Keto Cabbage & Sausage Breakfast Hash to make sure none of it goes to waste. If you have leftover shredded chicken, you could use that in place of the sausage in the hash.