Curious about keto but not sure where to start? I can help! This Easy Keto Meal Plan includes 5 EASY low carb dinners plus a keto dessert to satisfy your sweet tooth. This guide is complete with net carb counts and a printable shopping list.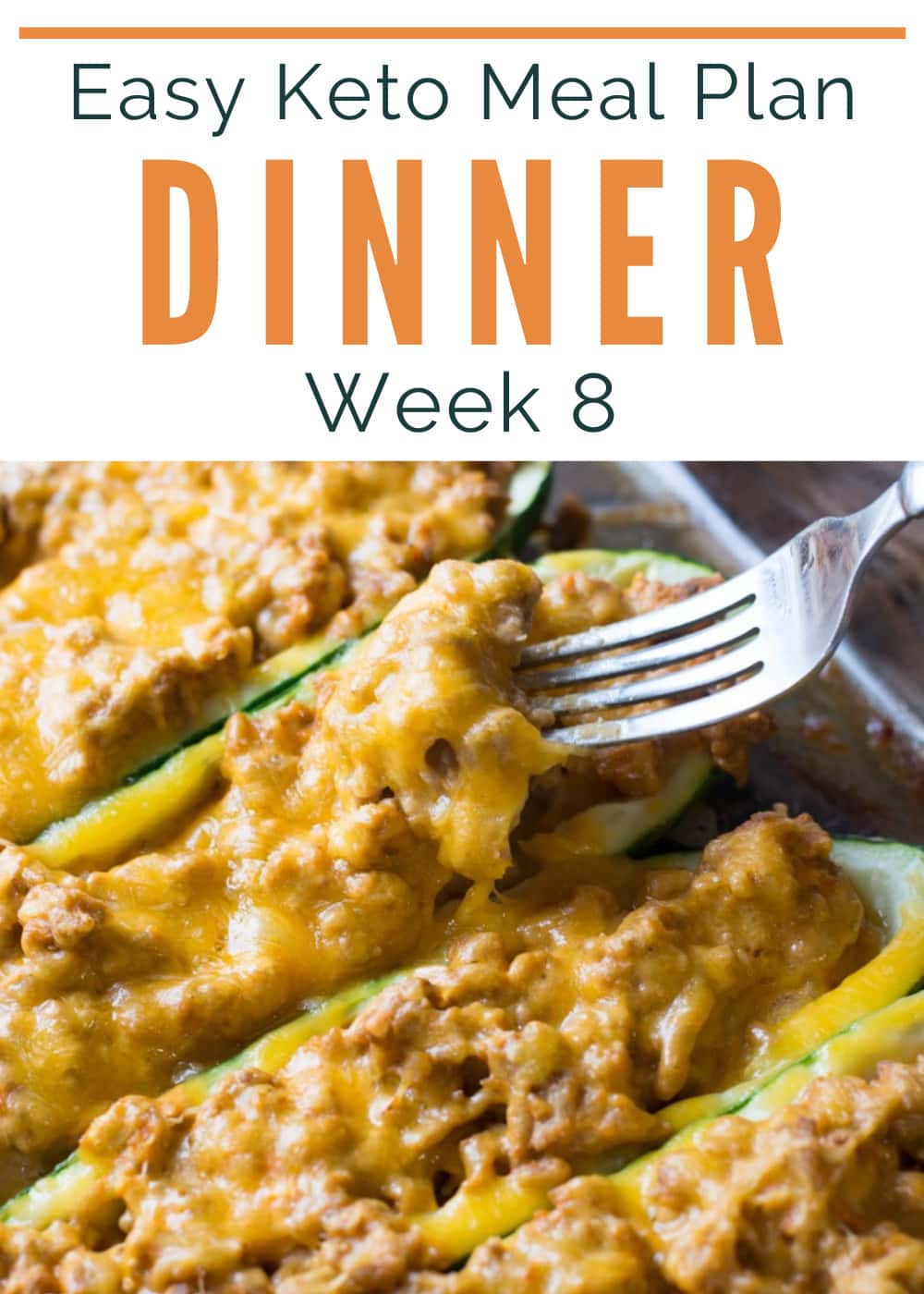 Every week I will be sharing new meal plans to take the stress out of keto meal planning. As a general rule I stick to simple recipes that do not require hard to find ingredients. Most recipes are one pan meals that can be made in 30 minutes or less. The few exceptions are slow cooker meals that are easy dump and go recipes. This meal plan is designed for people who love good food, but don't want to devote hours to hard to make keto meals.
If you are looking for a way to loose weight, feel better and get your carb consumption under control this is it! Below you will find links to each recipe, including net carb count and how much each recipe yields.
You can also check out all of my keto recipes here. The printable shopping list and meal planning guide is included below. Every week on Saturday morning I'll be sharing a new menu for the week ahead. So, sit back and relax. Keto just got a lot easier.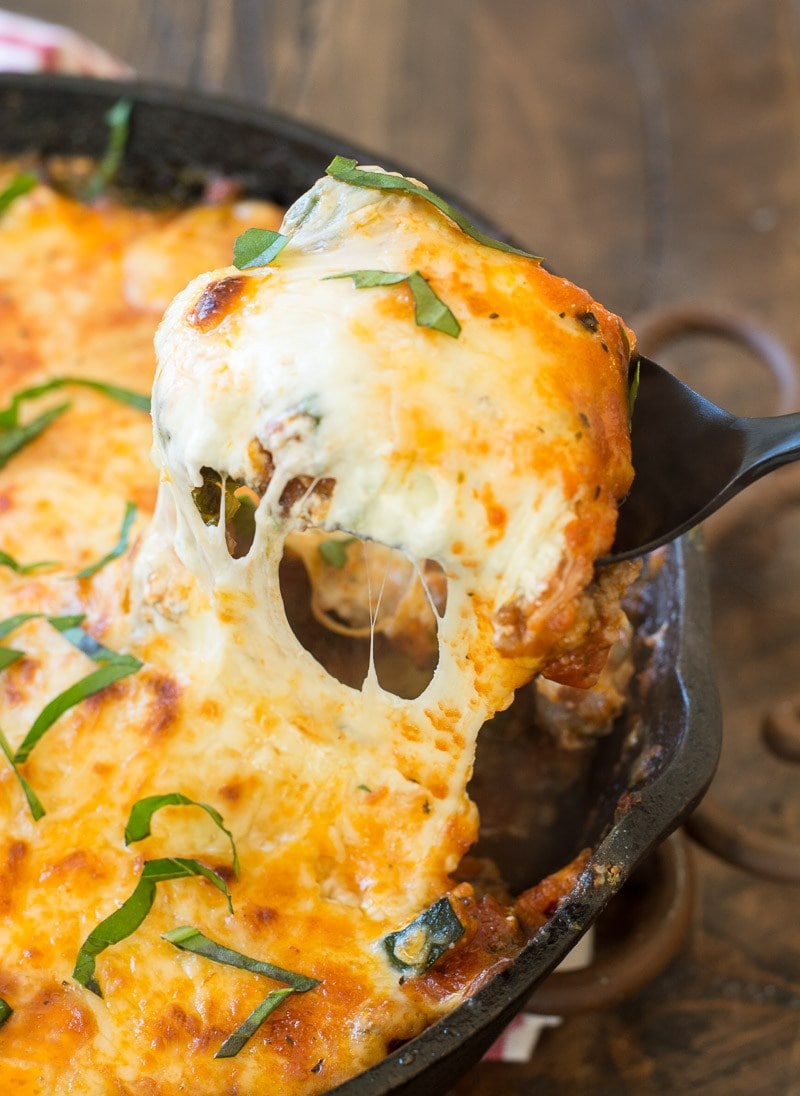 This Keto Lasagna Skillet has everything you love about lasagna with none of the work! Ready in 30 minutes and only 5 net carbs per serving this is a low carb recipe you've got to try! This recipe serves 6 and has 4.3 net carbs per serving.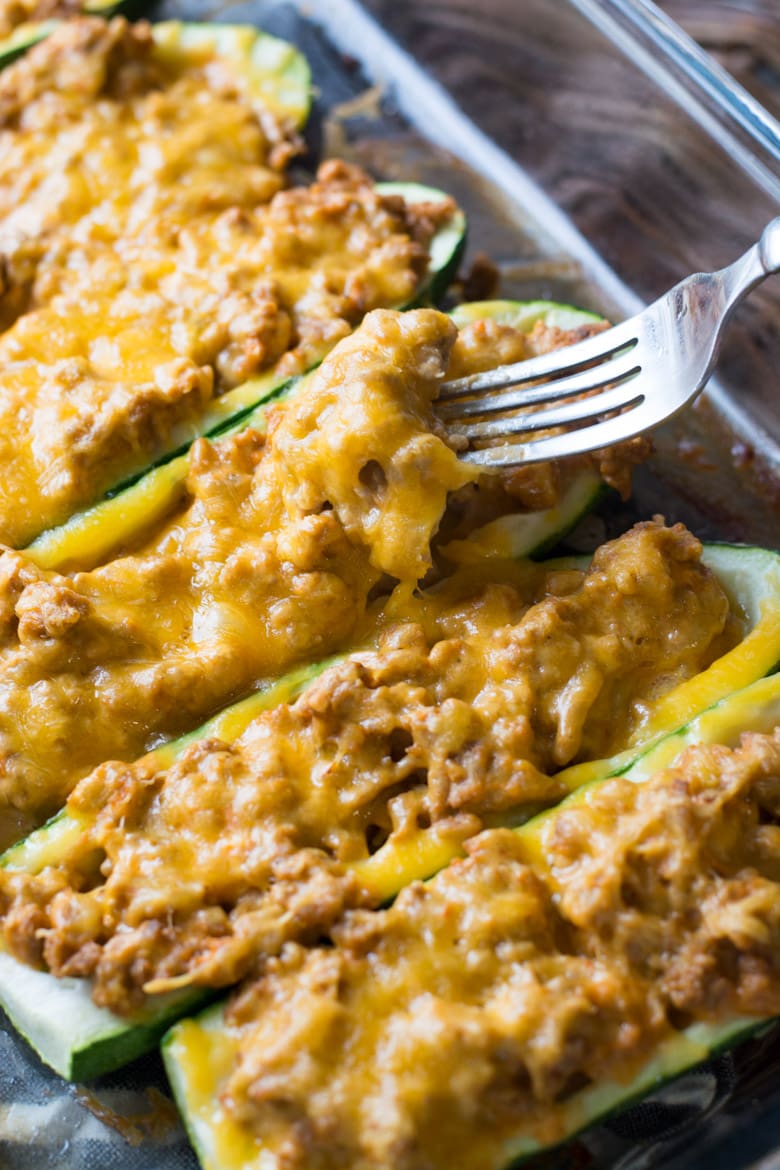 These low carb Keto Cheeseburger Zucchini Boats are packed with meat, cheese and a savory sauce! The perfect easy weeknight keto meal! This recipe serves 6 (six single zucchini boats) and has about 4.8 net carbs per serving.
This easy Cajun Pork Chops and Fried Cabbage dish is the easiest one pan, 30 minute meal! At just 3.7 net carbs this is a low carb, keto approved dinner you will love! This recipe serves 4 and has 3.7 net carbs.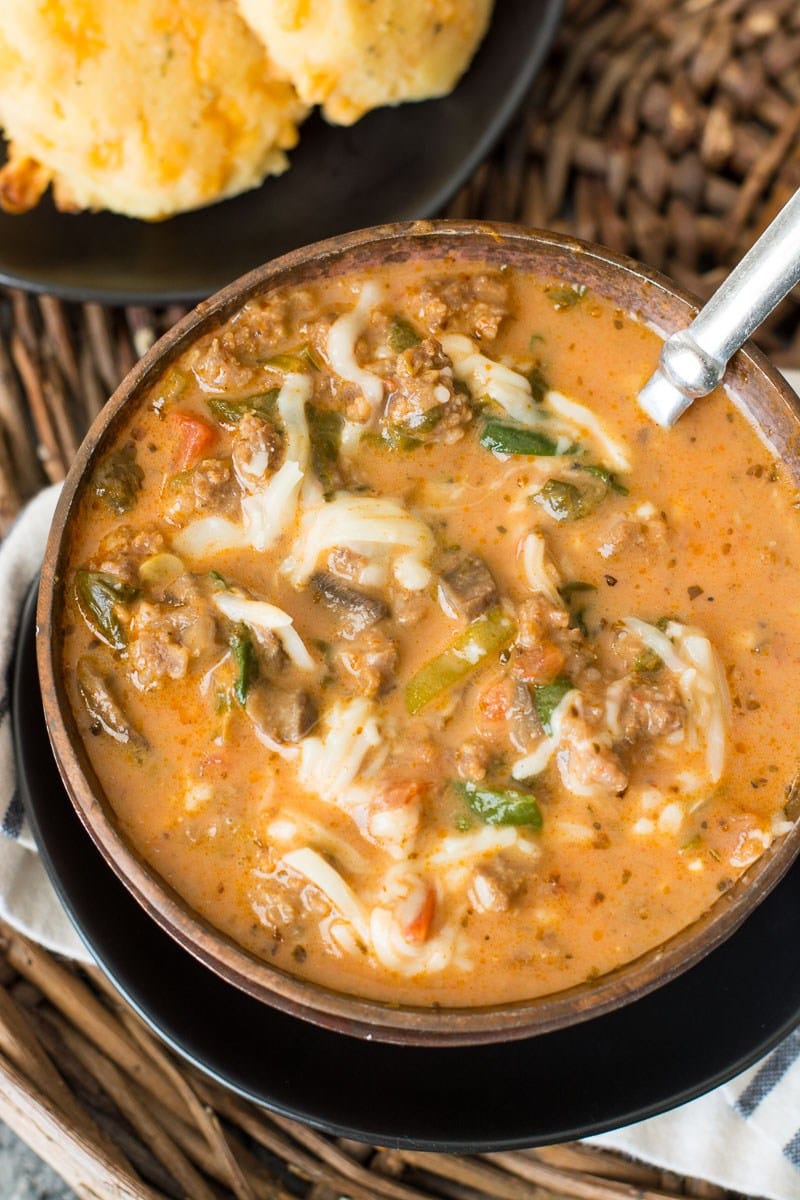 This easy Instant Pot Pizza Soup is loaded with meat and vegetables in an ultra creamy broth! At about 7 net carbs per serving this is a low carb soup you'll enjoy all winter long! This recipe serves 8 and has about 7 net carbs per serving.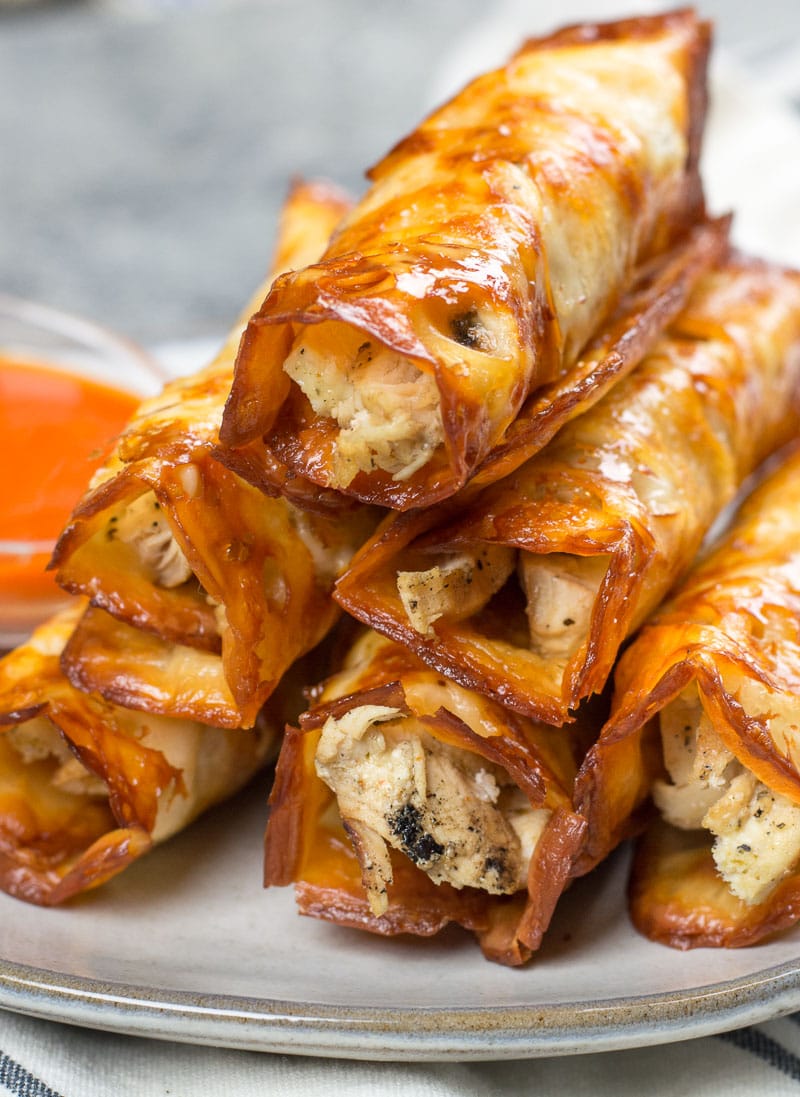 These Keto Buffalo Chicken Taquitos only have three ingredients, can be made in under 10 minutes and have nearly no carbs! For the purposes of this meal plan I increased the ingredients in the grocery list so that it serves 4(makes 12 taquitos) and has less than one net carb per 3 taquitos!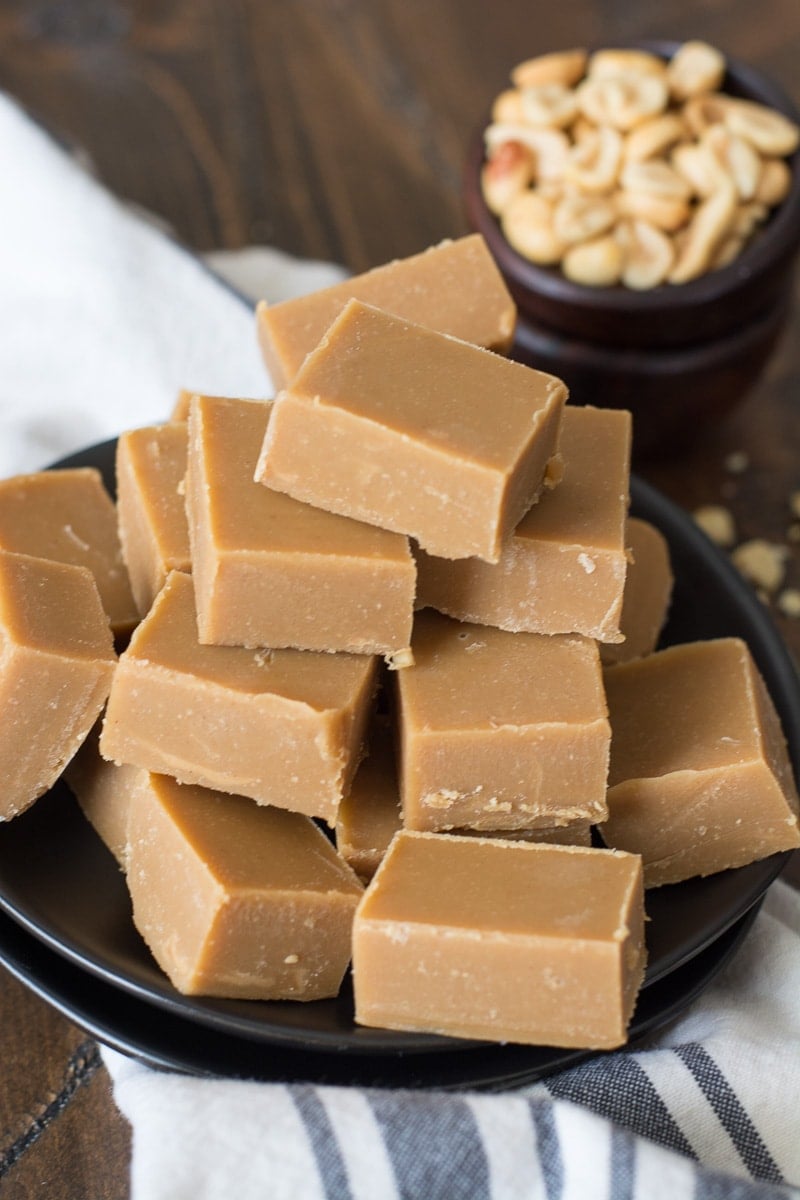 Ultra creamy, three ingredient Keto Peanut Butter Fudge that is only 2 net carbs per slice!