These Keto Buffalo Chicken Taquitos only have three ingredients, can be made in under 10 minutes and have nearly no carbs!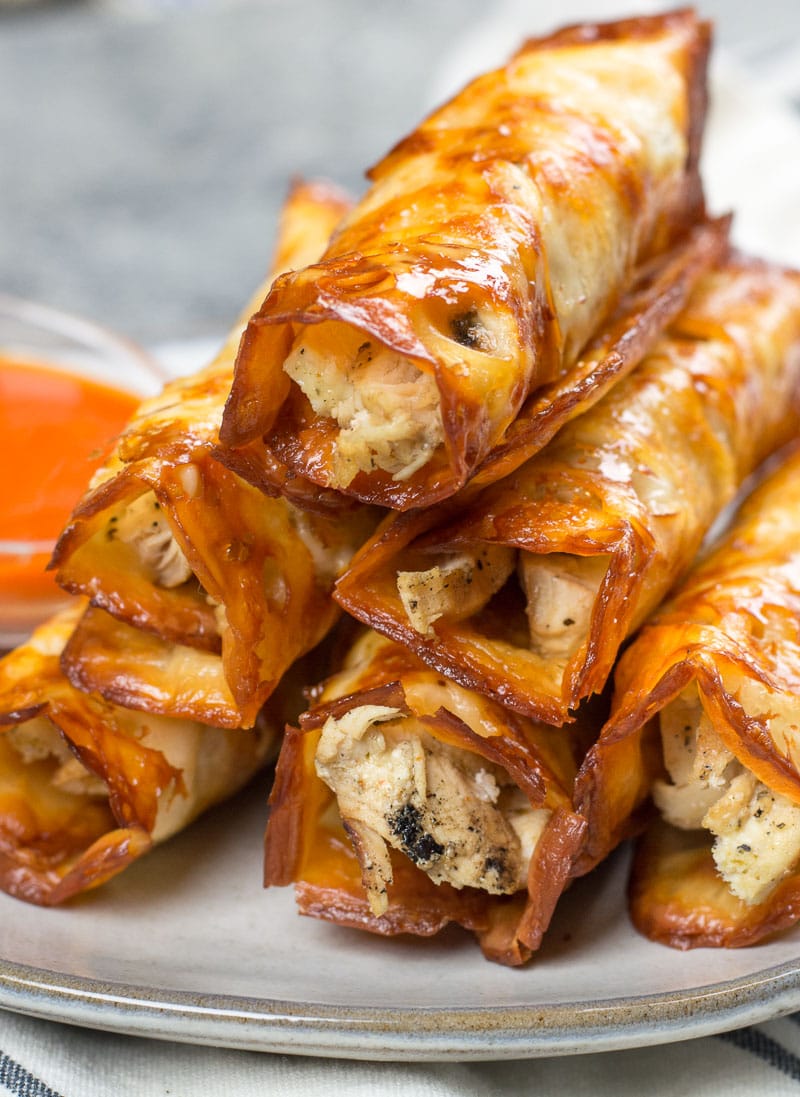 We are easing right into the new year with the easiest recipe ever. These tasty Keto Buffalo Chicken Taquitos can be prepared in just a few minutes and have nearly no carbs. This is a recipe that is easy to customize based on your preferences, perfect for busy nights!
What ingredients do you need for Keto Buffalo Chicken Taquitos?
This is so simple I am not even sure it qualifies as an actual recipe. You only need three ingredients to make these easy and delicious Buffalo Chicken Taquitos:
Slices of Mozzarella Cheese
Buffalo Sauce
Ranch (optional)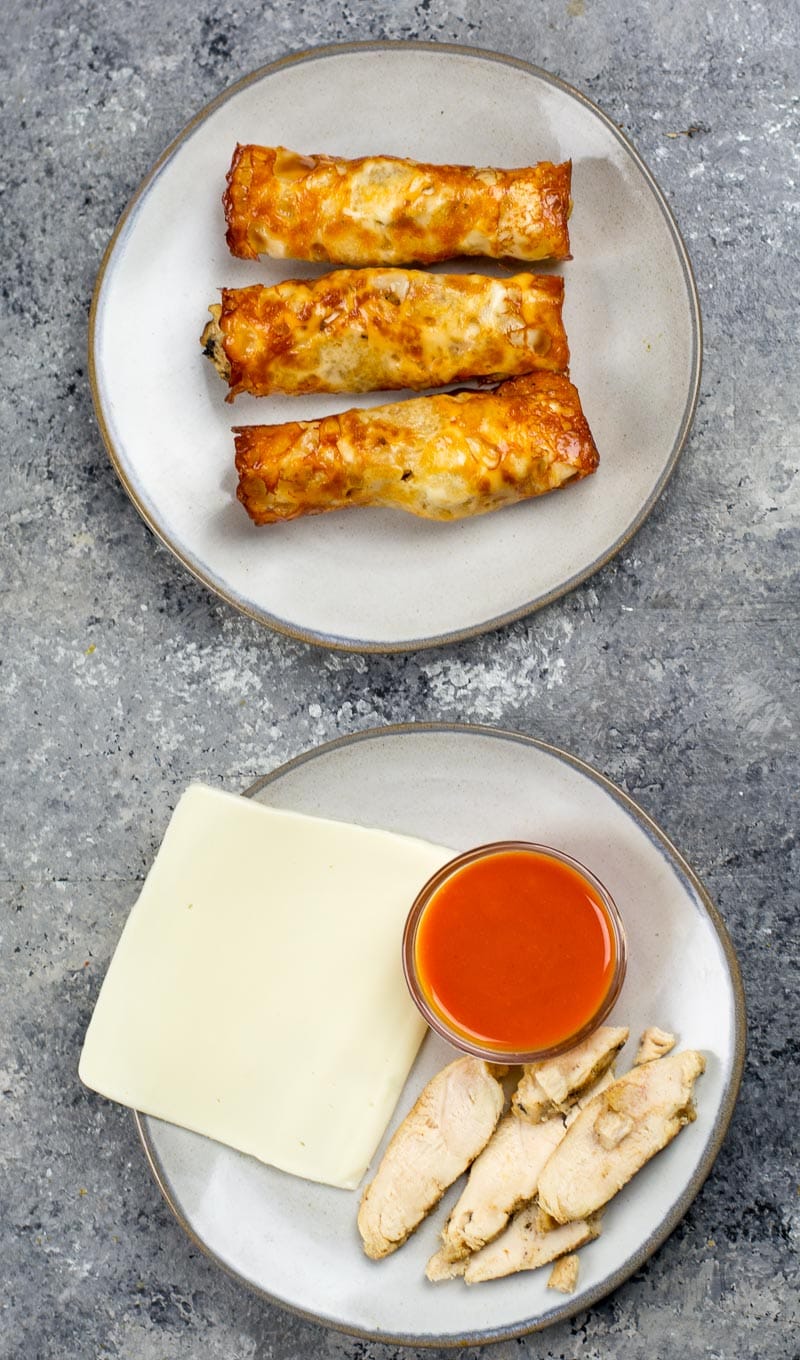 Here are a few of my tips and tricks. You can use any type of cheese you prefer, this method will work just fine for cheddar, provolone or pepper jack. However, I really like the mozzarella because it has such a mild flavor that it doesn't over power the dish.
The only thing to note is that the cooking time may vary slightly depending on the cheese you use. For example, the moisture content, thickness of the slices, if your oven is convection or not, and how many times you open it during cooking all can effect the cooking time. So, my suggested cooking time is 5-7 minutes, but keep an eye on these the first few times you bake them.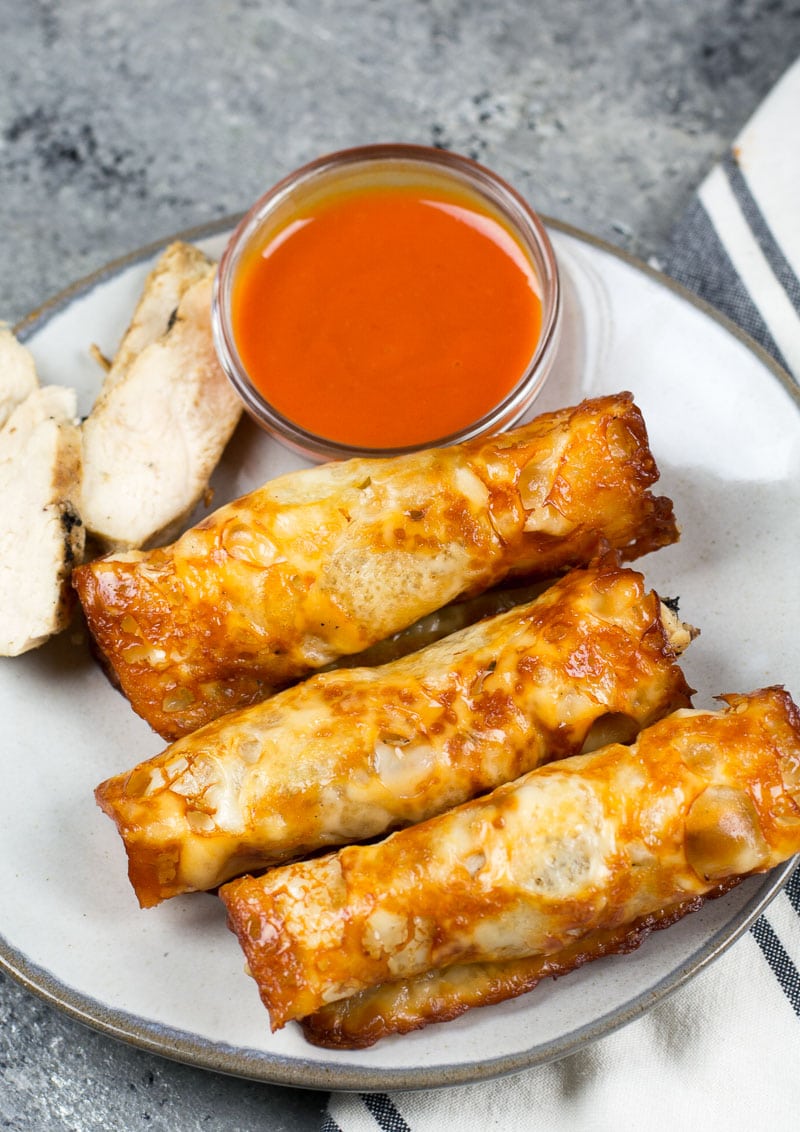 How do you make Keto Buffalo Chicken Taquitos?
Preheat your oven to 350 degrees. Line a large baking sheet with a silicone baking mat. I use this one, it comes in a set of 2 and I've used them for years. It is what I cook these Keto Sausage Rolls on and they never ever stick!
Place the mozzarella slices on the silicone baking sheet. Bake 5-7 minutes.
When the edges have browned and the cheese is bubbly (watch the video if you need some guidance) remove from the oven. Allow them to cool about 1 minute, just so they cool enough you can handle, but still very pliable.
Place the cooked chicken on the edge of one slice and tightly roll them up, seam side down.
Serve with buffalo sauce and ranch!
How many net carbs are in Keto Buffalo Chicken Taquitos?
Hardly any! For this recipe I consider a serving size 3 taquitos and one tablespoon buffalo sauce so as written this recipe serves 2. This comes to less that one net carb per serving. You read that right, less than ONE net carb for three delicious buffalo chicken taquitos!
If you use a low carb ranch dressing this will add a small amount of additional net carbs, usually 2-3 per 2 tablespoons depending on the brand you use. So you can easily indulge on a three taquitos, complete with dipping sauce for about 3 net carbs!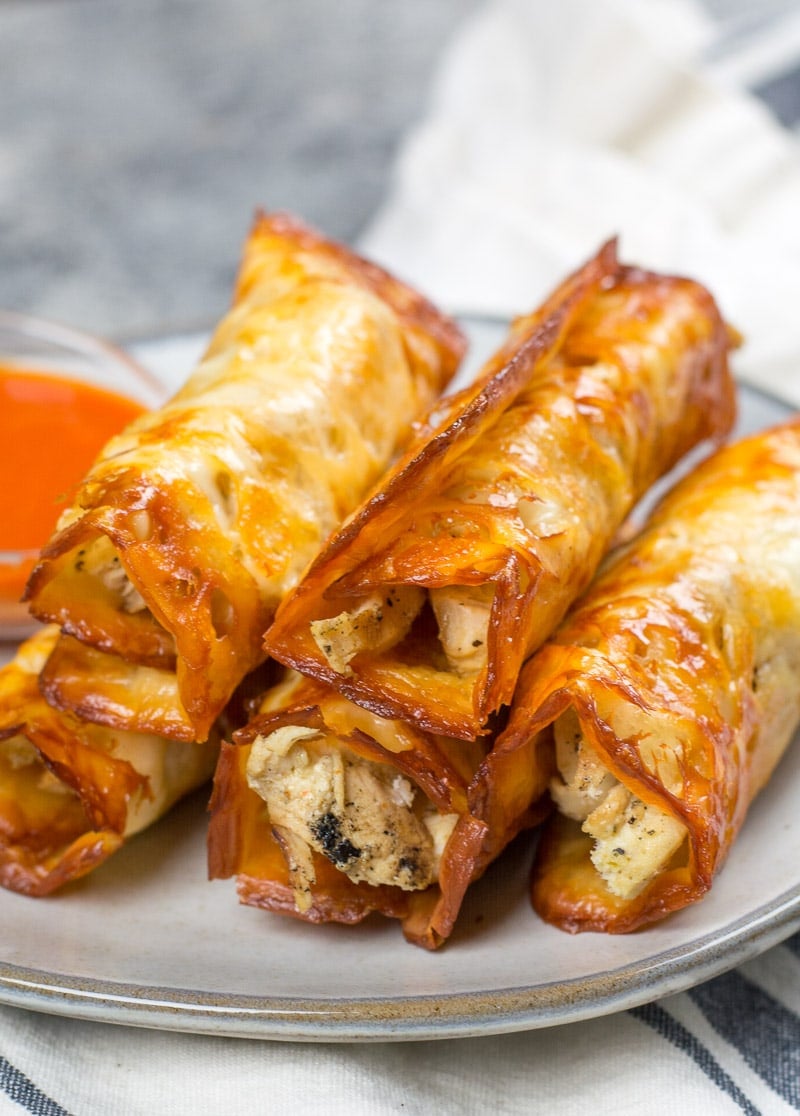 What are some other easy Keto recipes?
Other Easy Keto Recipes
If you are new to Keto try my favorite Sausage Egg and Cheese Bites, they contain less than one net carb per bite and they are perfect for meal prep! One of my favorite easy low carb dinners is this One Pan Cabbage Casserole. It is so easy, cheesy and delicious and it has less than 9 net carbs per serving. Some other favorites, Keto Chocolate Cookies, Pimento Cheese and Bacon Stuffed Peppers and Sausage and Cream Cheese Pinwheels!