Need an easy low carb, one pan dinner? I've got you covered! This Keto Sausage and Cabbage Skillet is ready in under 20 minutes and has less than 6 carbs per serving!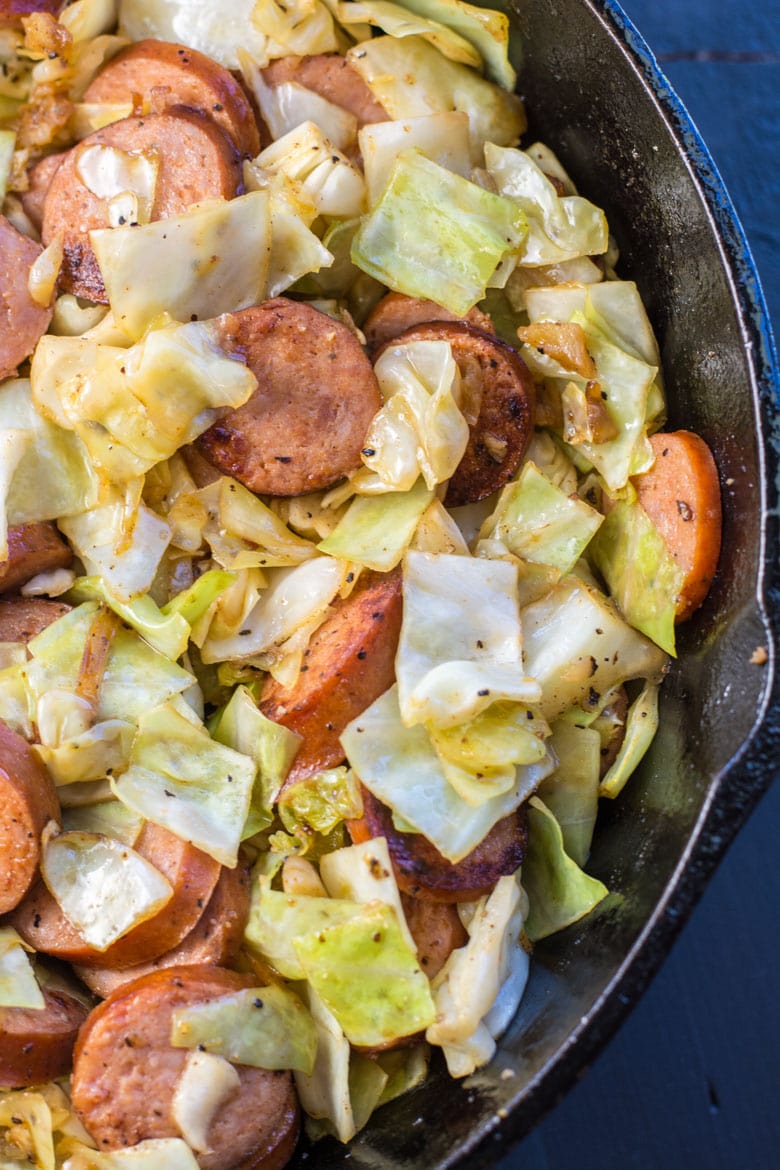 One of my favorite things is putting out recipes and seeing what people respond to. It is so interesting because sometimes I publish a recipe that my family is obsessed with but it doesn't seem to get much traction. And then there are other times I post something I don't think will be popular but it goes wild.
It is just interesting to see what trends, sometimes there are big surprises, like this Keto One Pan Cheesy Cabbage Casserole. You guys LOVE this one!
So I decided to share one of my go to "I'm too tired to cook tonight" low-carb meals. This Keto Sausage and Cabbage Skillet is everything you want in a keto meal, high in fat and super low in carbs. It is also done in under 20 minutes and requires just one pan. It just doesn't get any better than that, does it?
Ingredients Needed for Cabbage and Sausage Skillet
Dinner doesn't get much better than this smoked sausage and cabbage recipe! I might go so far as to say this is one of my keto cabbage recipes. Bold claim, I know!
Here's what you'll need to make this cabbage and sausage skillet:
Smoked sausage
Butter
Garlic
Cabbage
Salt and pepper
Onion powder
Paprika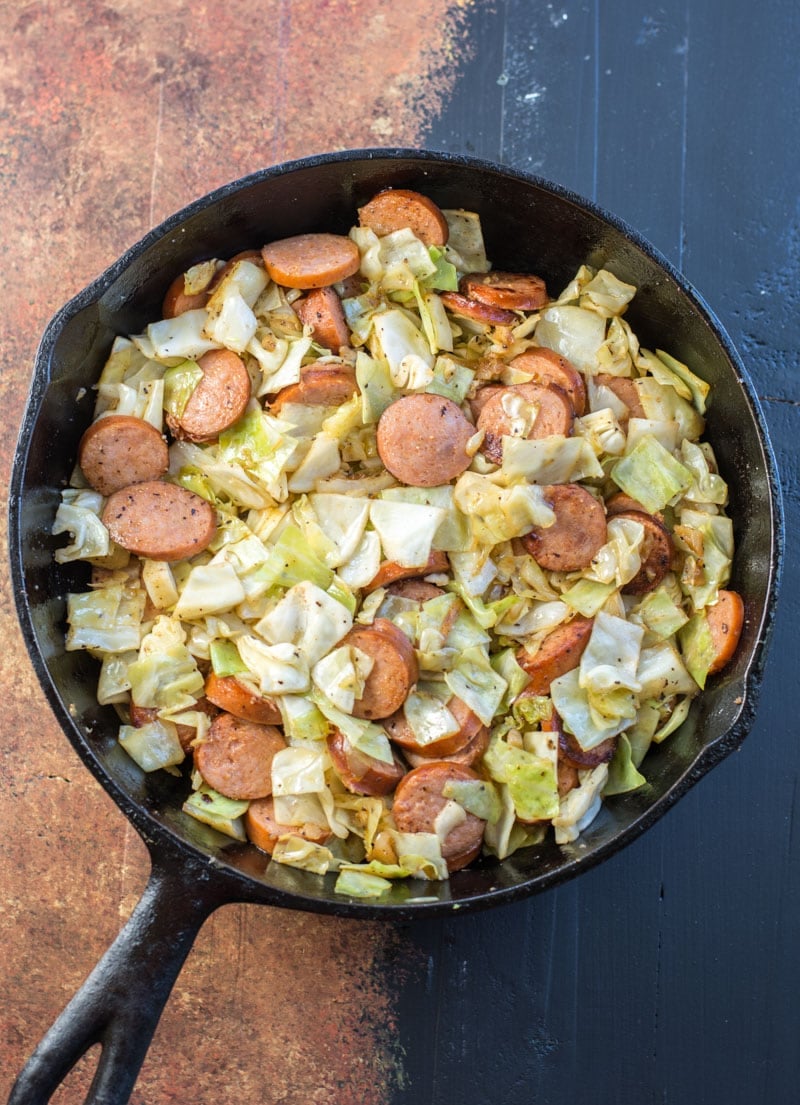 How to Make Cabbage and Sausage Skillet
This really is the easiest cabbage dinner ever and it has such few ingredients!
Start by browning your favorite brand of smoked or Andouille sausage.
When your sausage is browned and slightly crisp, remove from the skillet and set aside.
Without rinsing or washing your pan add one tablespoon of butter, two cloves of garlic and 4 cups of chopped cabbage.
Give the cabbage a good stir and sprinkle with salt, pepper, onion powder and paprika.
Fry the cabbage, stirring occasionally over medium heat until it reaches your desired tenderness.
The final step is to add the cooked smoked sausage back into the skillet and stir.
What Type of Smoked Sausage Should I Use?
You can make this cabbage meal with any sausage you like! Kielbasa and cabbage, andouille and cabbage, or another favorite will all work.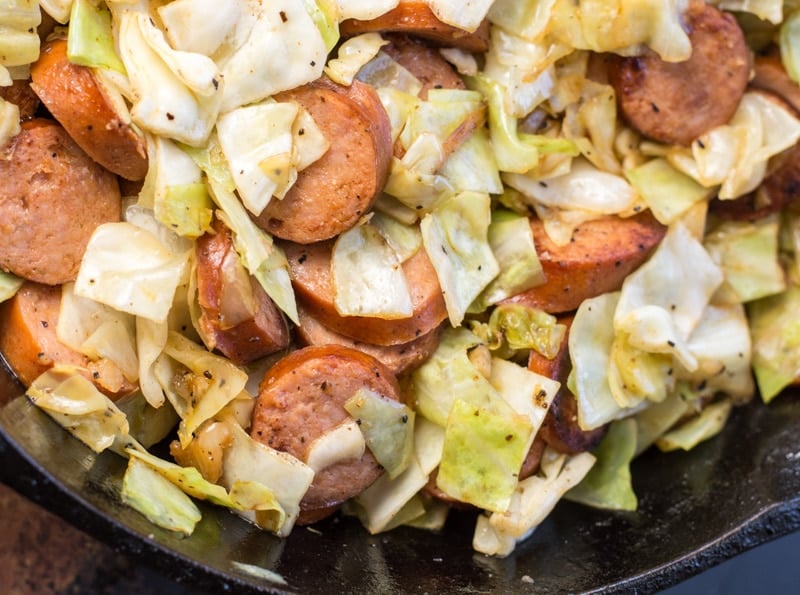 Tips for Making Cabbage with Sausage
The exact amount of time needed to sauté the cabbage will depend on how crisp you like it. If you like your cabbage to have a crunch, this will take 5-6 minutes. But if you want your cabbage to be very tender the cooking time will be closer to 10.
Most fried cabbage recipes call for chopped onion, but mine doesn't. However, you can add 1/2 cup of chopped onion when you add the garlic if you wish — but it does increase the carbs to just over 7 net carbs per serving.
This recipe is best fresh, but leftovers reheat well since cabbage is fairly hearty.
More Keto Dinner Recipes: