So I am totally into smoothies right now.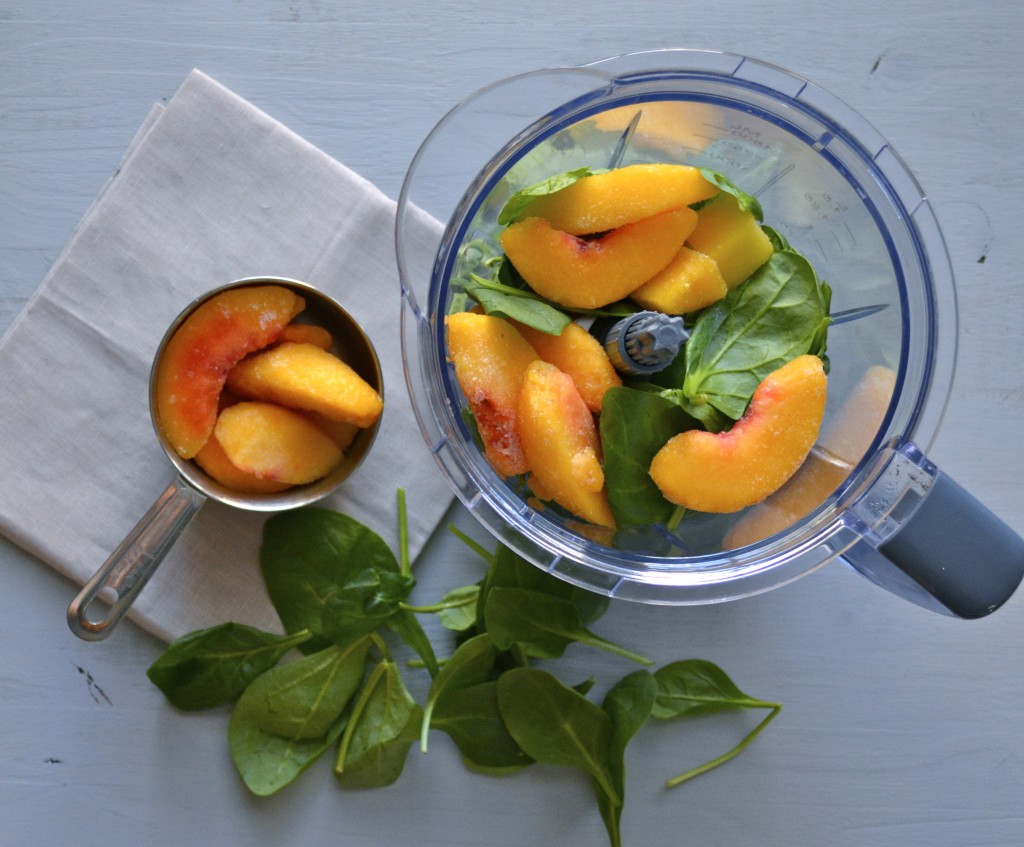 I do this when seasons change, at the first sign of a new season I totally embrace it. Like every August/September the first semi cool morning I will wear leggings and boots and a scarf and anything else fallish. Of course by the end of the day I am dying because it is still like 90 degrees outside. Well we have had a couple fairly nice days here and I have totally become enthralled in spring. Smoothies for breakfast! Pastel dresses! Windows down!
Great right?
Well thing is, it got cold again. It actually snowed a couple days ago! Come to think of it, it was snowing while I was walking to my car sipping this smoothie. As I got in my car shivering I wondered why the heck I was drinking a smoothie instead of coffee like a normal person and why I already put my coats away.
Overzealous much? I think so.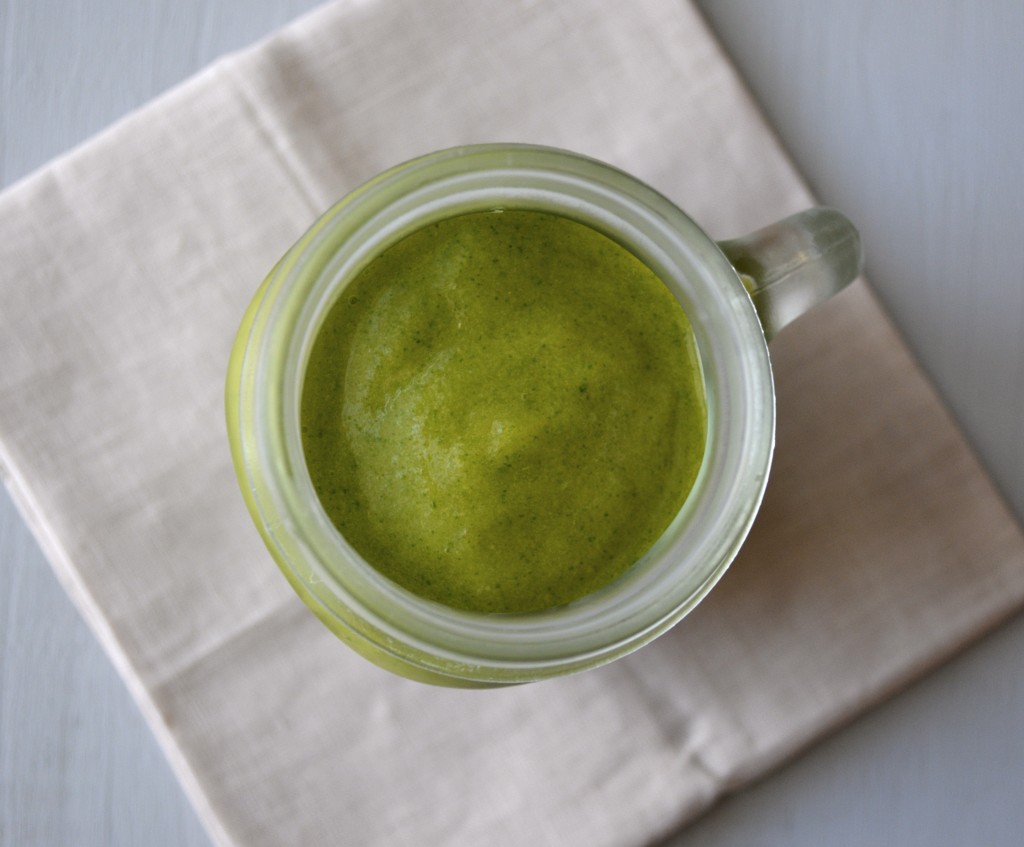 So just in case you are not in total spring mode, I am going to motivate you! Today I have one of my favorite smoothie recipes. I will warn you, I load my drinks up! I have them for breakfast and I want them to keep me full until the afternoon. I also think it is the perfect opportunity to throw in some extra nutrients to get you though the day!
Now don't get squeamish on me with this green machine. I am completely aware it looks unappetizing, which is why I don't drink it out of a clear glass. (ha!) It is good I promise! This is full of mangos, peaches spinach, and white grape juice! You absolutely cannot taste the spinach, I swear! You really only taste the mango, peaches, and juice. It is very tropical and refreshing!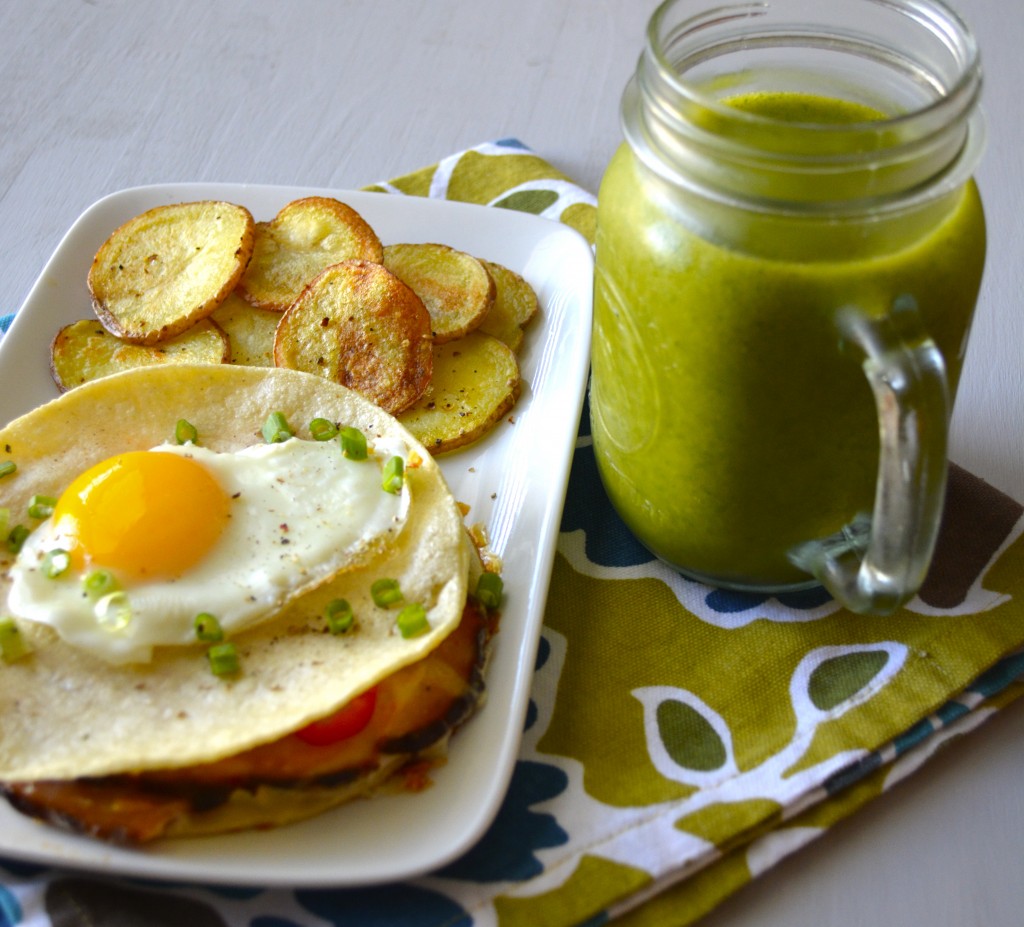 Now here is a great example of a very hearty, well balanced breakfast. Baked Ham and Red Pepper Stacks, with a small red potato thinly sliced and roasted with a little olive oil, served alongside a Mango Peach Green Smoothie. This gives you a full serving of fruit and vegetables, a healthy dose of protein and carbs to sustain you!
During the work week I usually make two smoothie servings. I drink one for breakfast and put the other in a sealed mason jar. I have a tiny fridge at work so I put the drink in the even tinnier freezer and have it with my lunch, or a mid afternoon pick me up.
Give this one a try, you will be surprised!
Mango and Peach Green Smoothie
Ingredients
1 cup baby spinach
1 cup frozen peaches
1 cup frozen mango
1 cup white grape juice
Instructions
Place ingredients in blender in the order listed and blend until everything is completely smooth.
If your blender isn't super great at blending add the spinach and juice, blend well then add the fruit. This will help you make sure you have no lingering leaves.
7.8.1.2
27
https://www.maebells.com/mango-and-peach-green-smoothie/