This easy Keto Avocado Bacon Dip is an easy game day snack! Creamy Avocado, sour cream, spices and crisp bacon make for the perfect appetizer!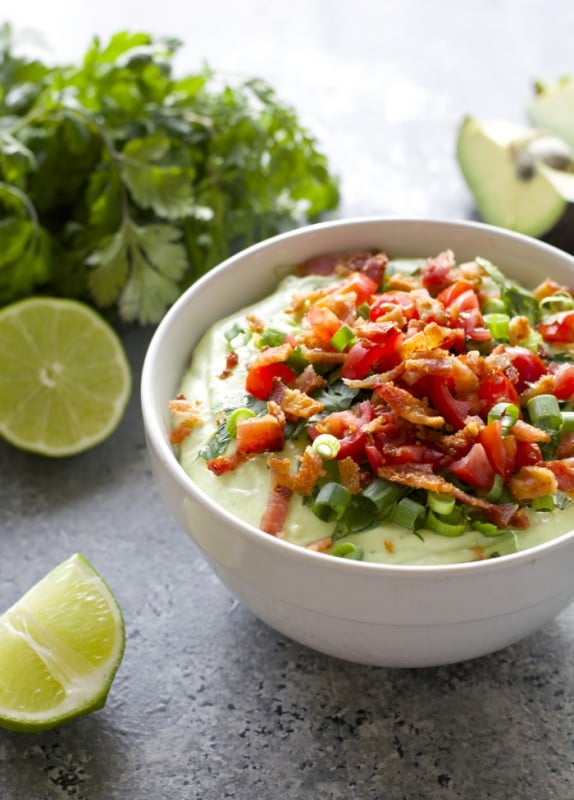 This recipe is so easy I am not even sure it constitutes being an actual "recipe." It all starts with bacon (as all good things should) just fry up some nice thick bacon until it is perfectly crisp. Give your bacon a nice rough chop and set it aside.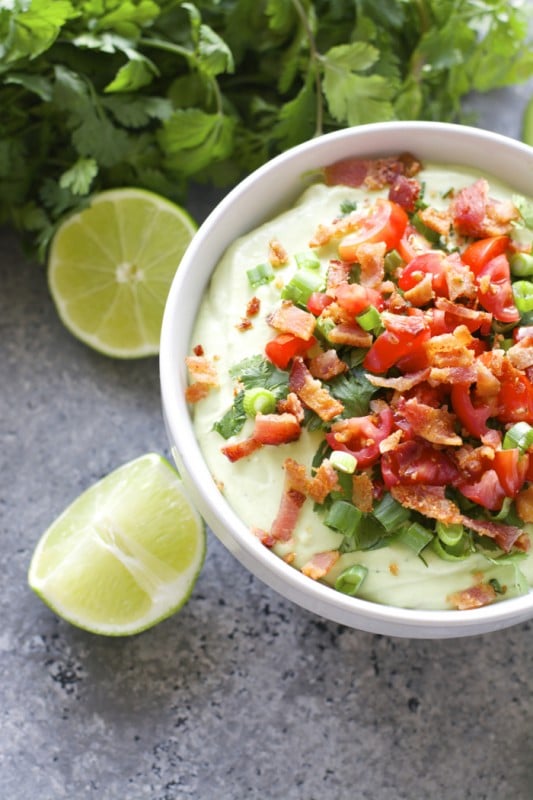 Break out your blender. Toss in some avocados, it is okay if they have browned a little bit – nobody will know- and add a container of sour cream, a few spices, and some lime juice for good measure. Blend the mixture for just a few seconds, you just want to get it nice and creamy with no chunks or at least no big chunks.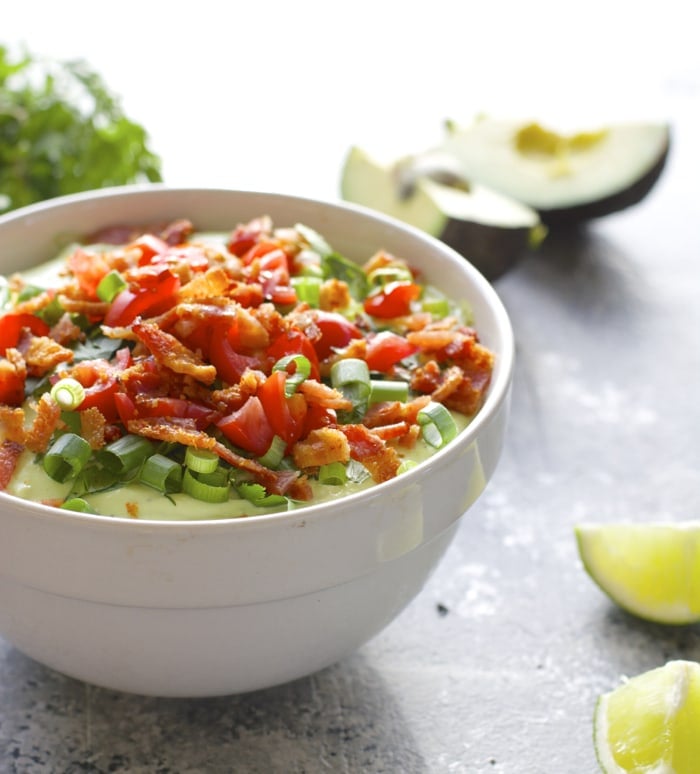 Add in the chopped bacon, give it a stir and scrape your Avocado Bacon Dip into a big bowl and top it with all your favorite Mexican toppings. I garnished with cilantro, tomatoes, extra bacon (of course) and a few lime wedges. This is perfect with tortilla chips, smeared on tacos or enchiladas and it is especially good spooned over a nice big Summer salad. If you are on a low carb or keto diet I love to smear this on slices smokey turkey and provolone and roll them into "sandwiches."
You Might Also Like: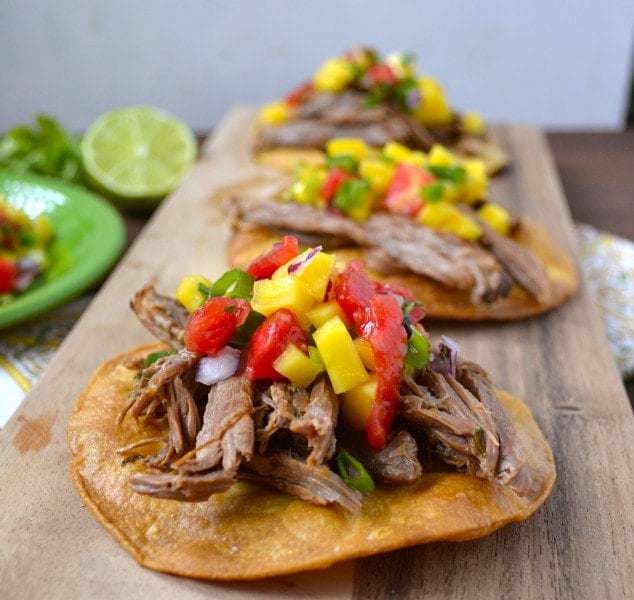 Slow Cooker Shredded Habanero Beef Tostadas with Mango Salsa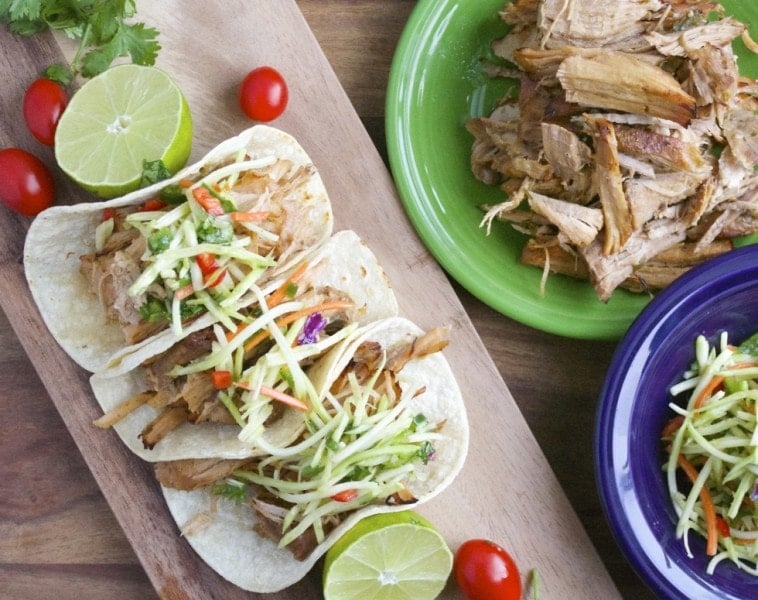 Slow Cooker Jalapeno Carnitas with Cilantro Lime Slaw