This list of 30+ Low Carb Cookout Recipes features the best keto bbq sides, main dishes, and desserts. Perfect for Memorial Day or July 4th!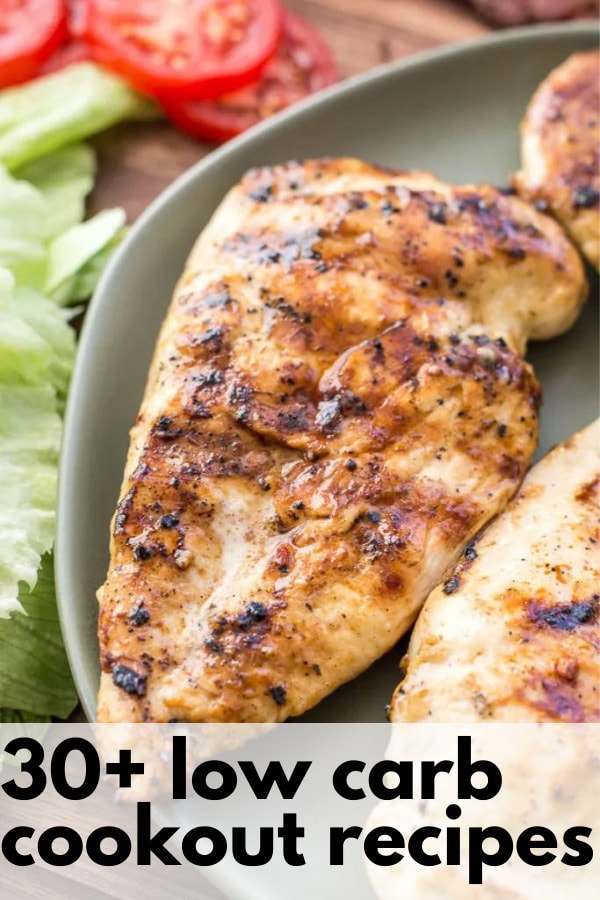 The Best Keto Summer Recipes
It's finally grilling season! I love when the weather warms up and people start hosting BBQs and potlucks. However, if you're following a low-carb diet it can be tough finding foods you can eat at a summer BBQ.
Most cookouts I've been to feature a lot of buns, pasta salads, and other high-carb dishes. To help you out, I've rounded up my all-time favorite keto cookout food ideas.
The list of low-carb BBQ recipes below feature keto grilling recipes, keto side dishes for BBQs, and keto summer desserts. This is a great list of keto summer recipes to reference for Memorial Day, Father's Day, and the Fourth of July!
I tried to include everything you need to create an easy flavorful summer party but without all the carbs!
Keto BBQ Main Dishes
Below are some of my go-to keto grilling recipes. If you don't have an actual outdoor grill or smoker, you can easily make any of these recipes inside using a grill pan! Reference the recipe card in each post for exact instructions on making these recipes inside.
Keto Chili Cheese Dogs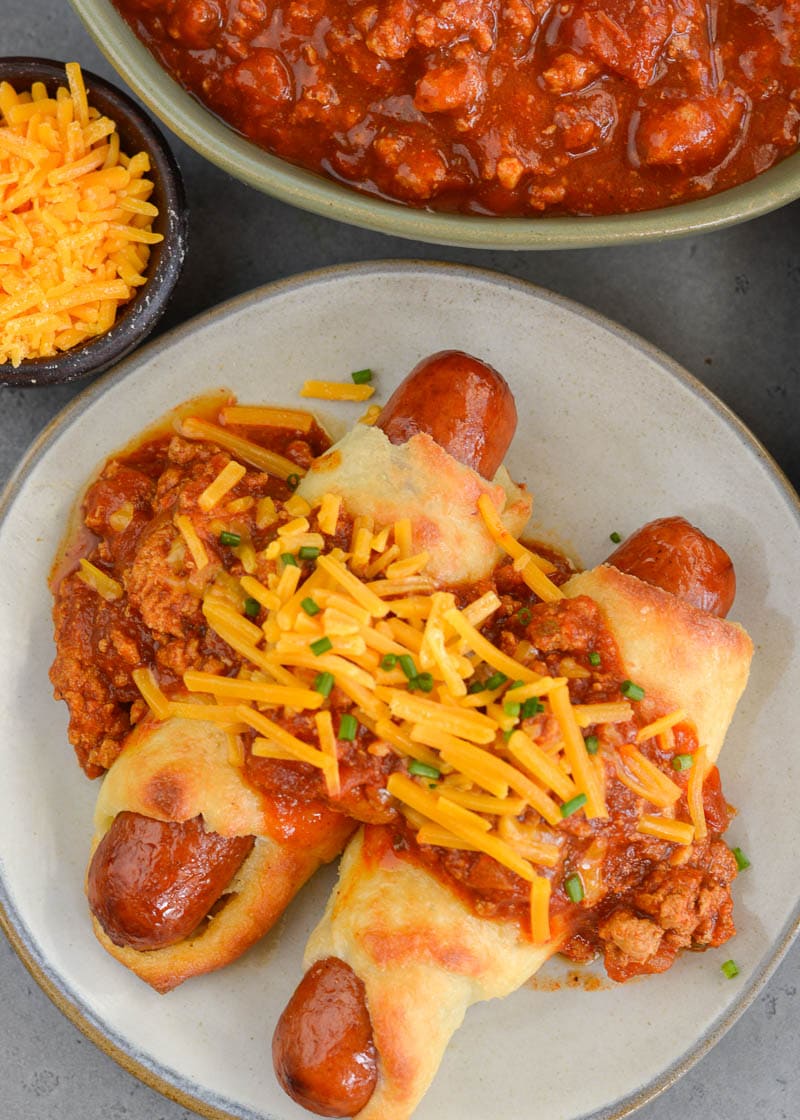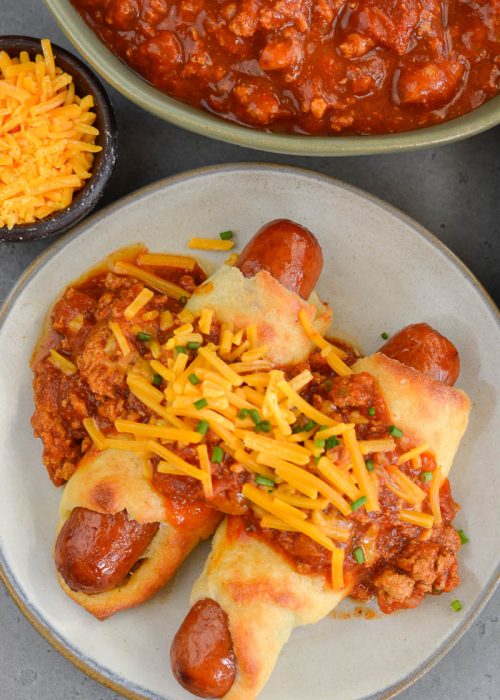 These Keto Chili Cheese Dogs have everything you love about this classic, without the carbs! Easy, low carb, gluten free pigs in a blanket are smothered with keto chili and shredded cheddar cheese!
Sesame Shrimp Skewers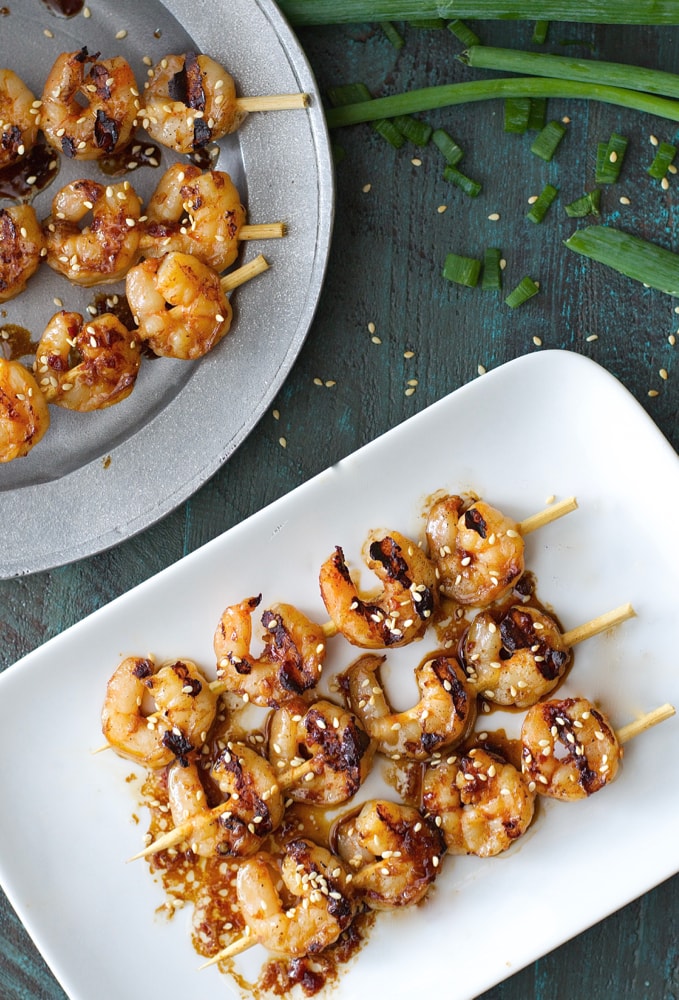 These Sesame Shrimp Skewers are the perfect keto, gluten-free dish for busy nights! They only require 5 ingredients and a few minutes to make!
Smoked Pork Loin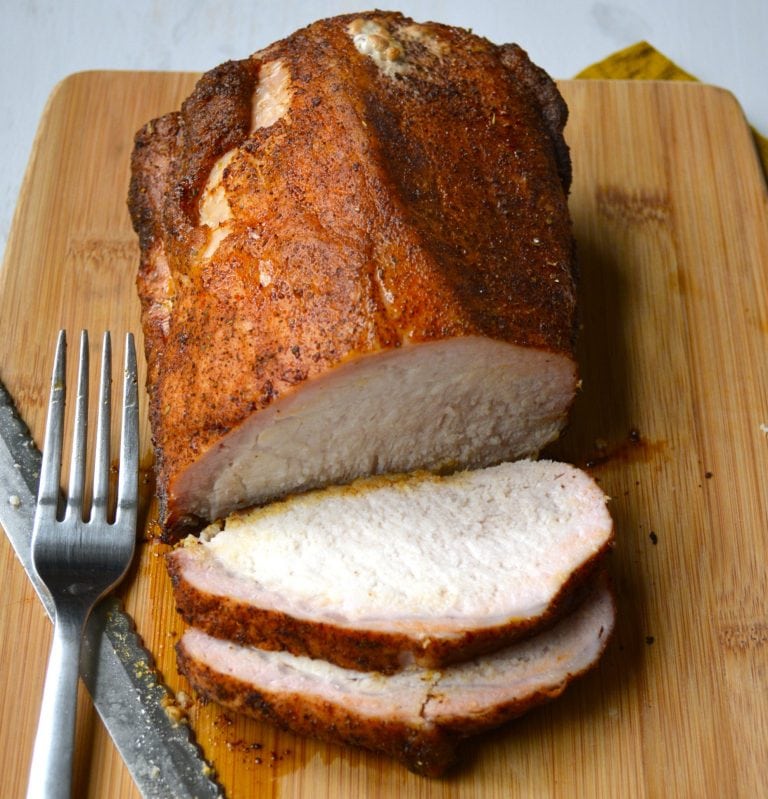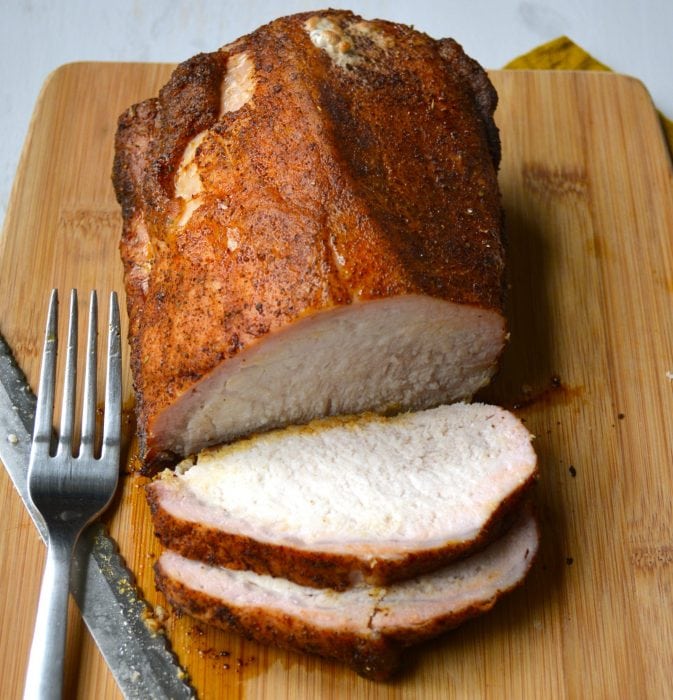 This easy Smoked Pork Tenderloin is flavored with the most amazing homemade dry rub, then slow cooker to perfection on the grill!
Buffalo Smoked Drumsticks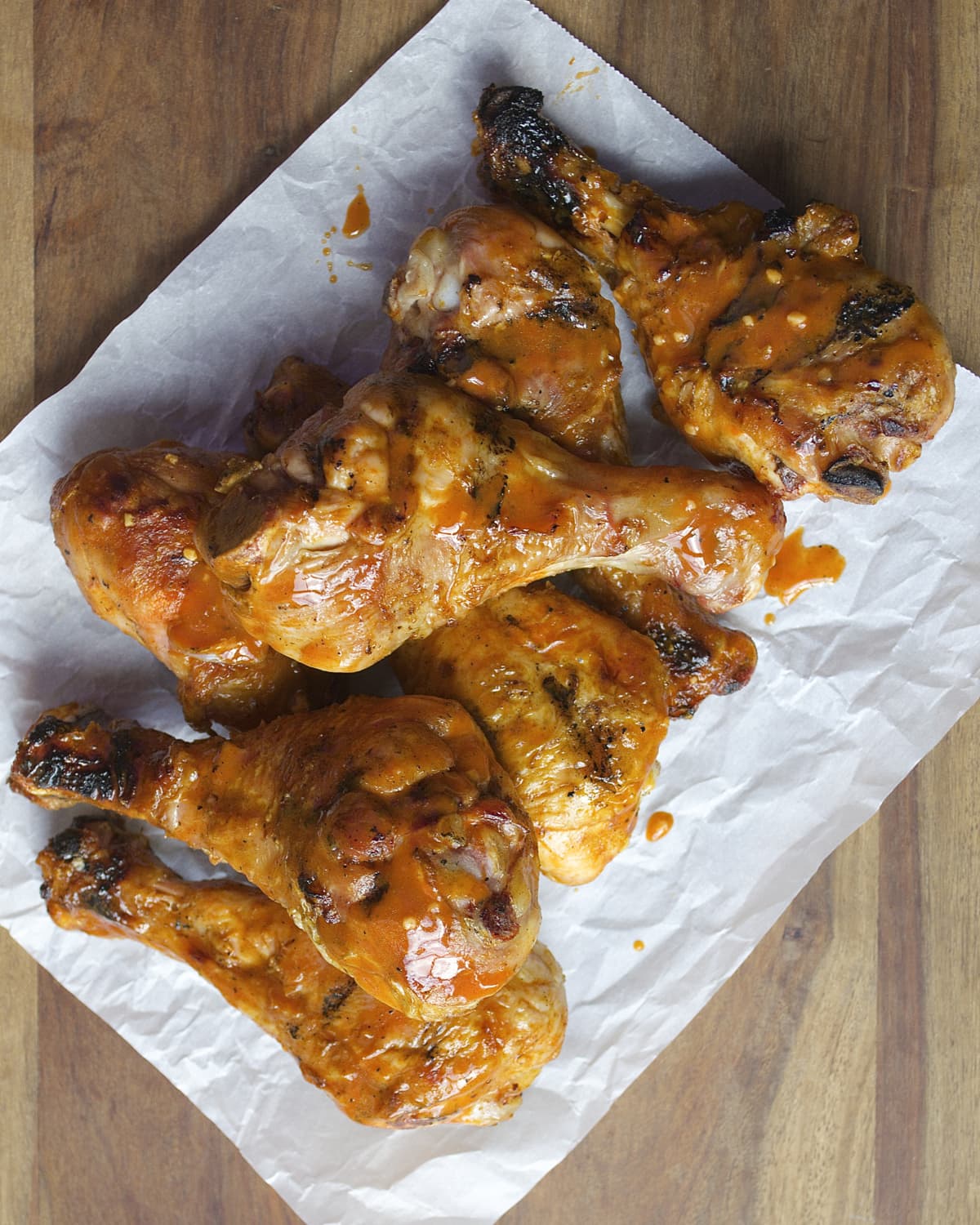 These Smoked Drumsticks are smoked until perfectly tender then tossed in a tangy buffalo sauce! Ready in 30 minutes and a major crowd pleaser!
Balsamic Chicken and Zucchini Skewers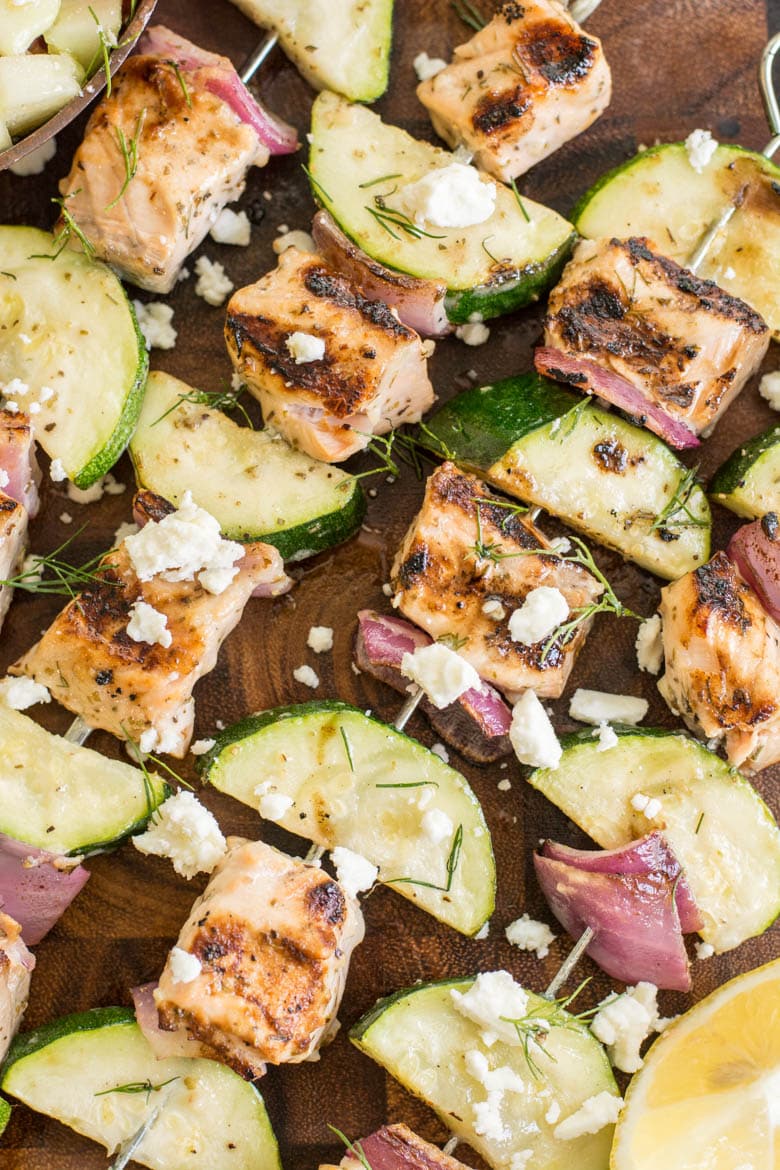 These easy Grilled Chicken and Zucchini Skewers are keto, low carb and gluten free! These summer kabobs are perfect on their own or on top of a big Greek salad!
Grilled Chipotle Chicken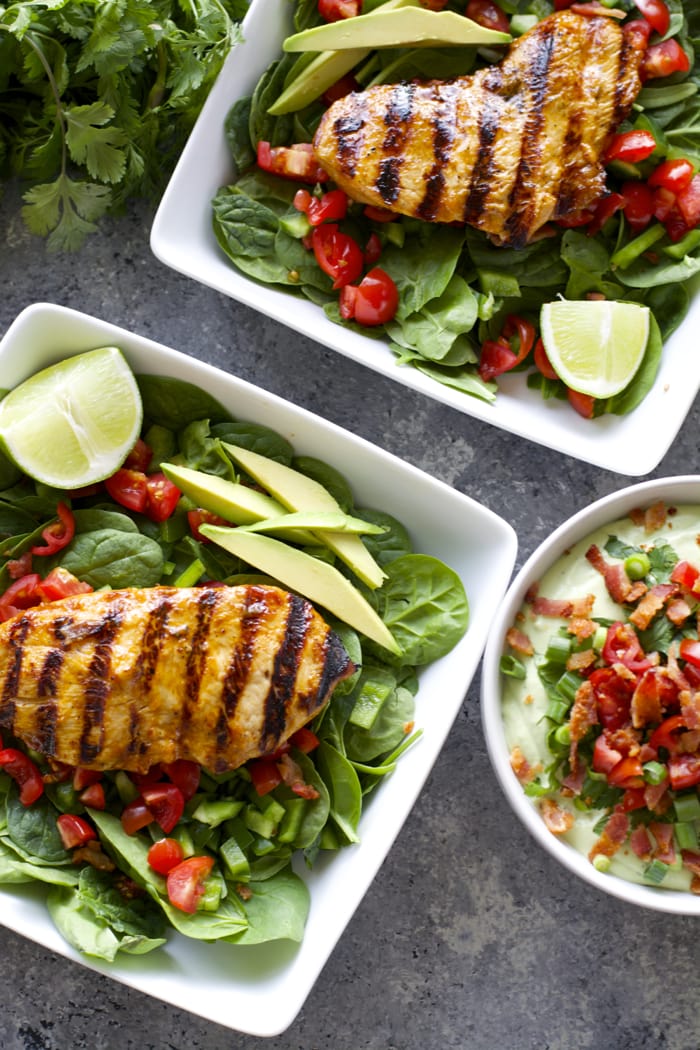 This sweet and spicy Honey Chipotle Grilled Chicken is an easy gluten free dinner with just 6 simple ingredients! It also makes a great meal prep lunch!
Grilled Zucchini Hummus Wraps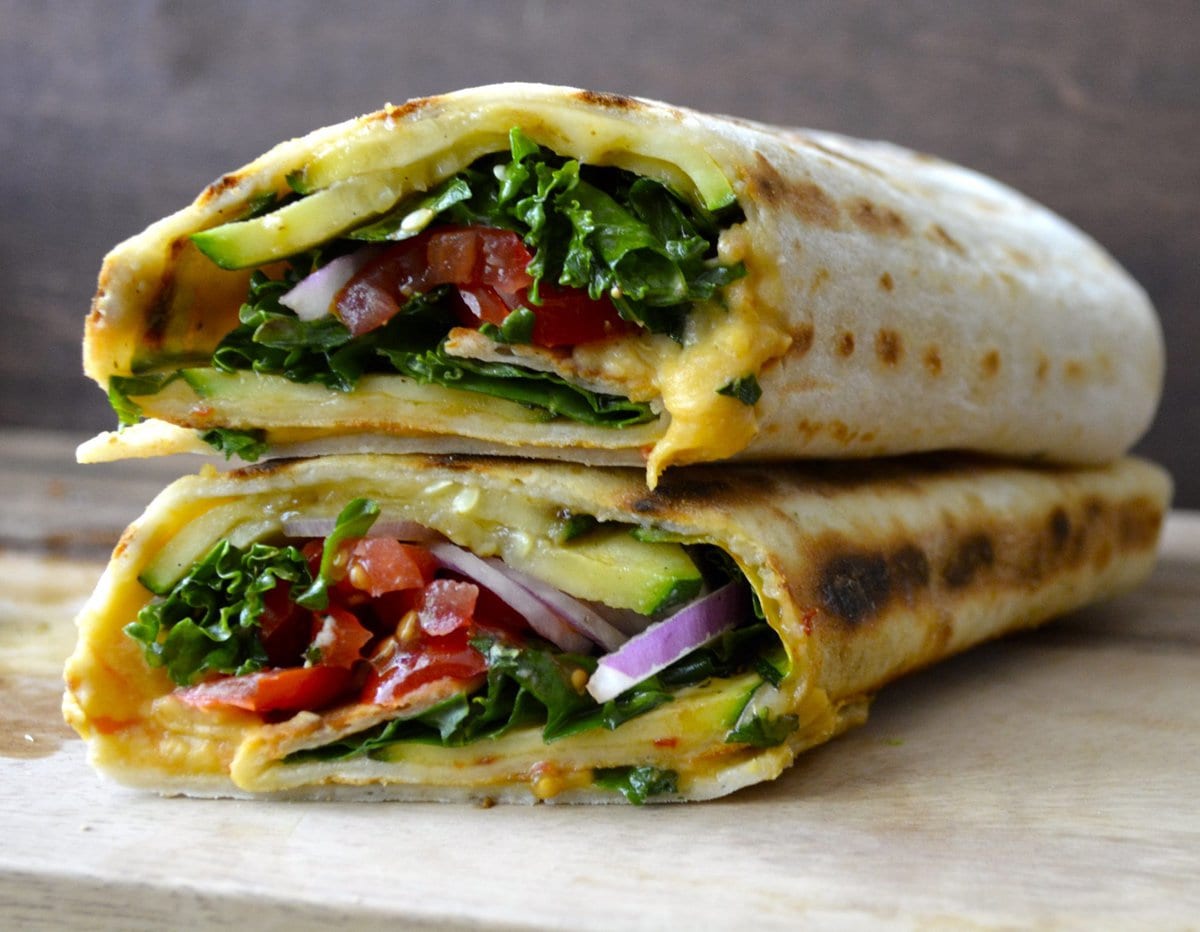 Fresh veggies are grilled to perfection and packed in this healthy Hummus Wrap! This is the perfect easy, healthy wrap recipe!
Keto Cheeseburger Zucchini Boats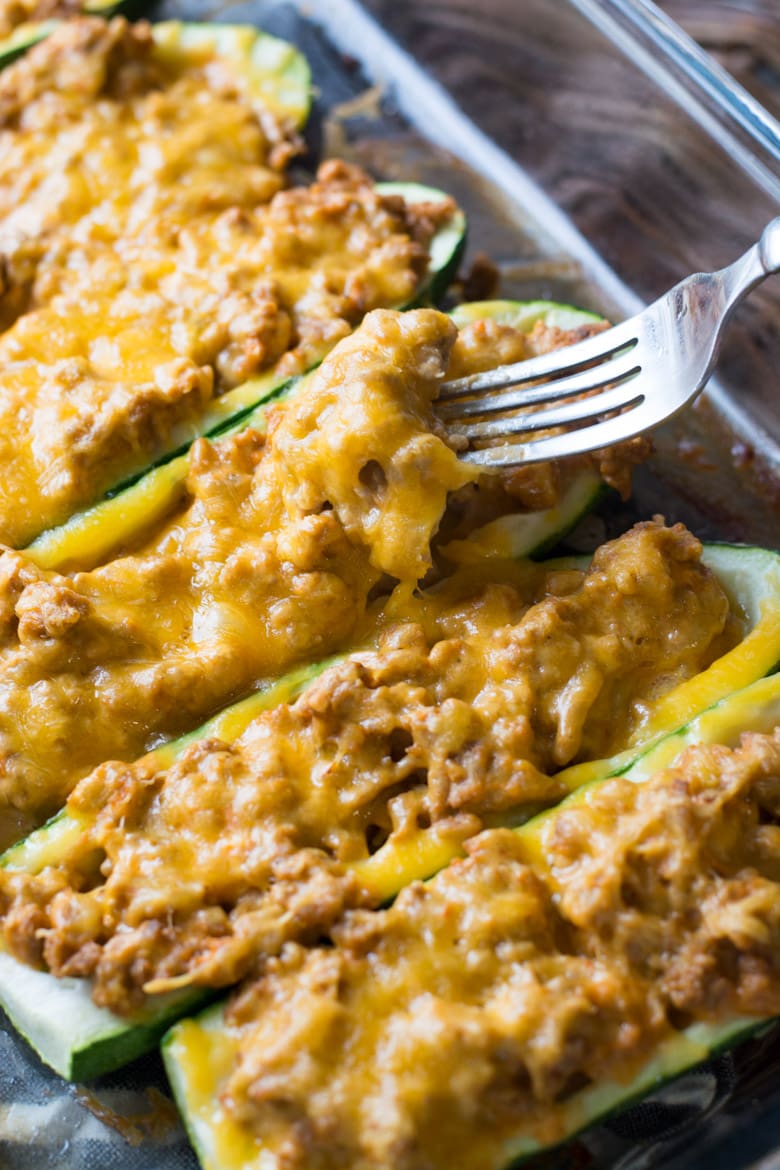 The filling in these Keto Ground Beef Zucchini Boats tastes just like a cheeseburger! The perfect easy weeknight keto meal at roughly 4.5 net carbs per serving.
Grilled Shrimp Kabobs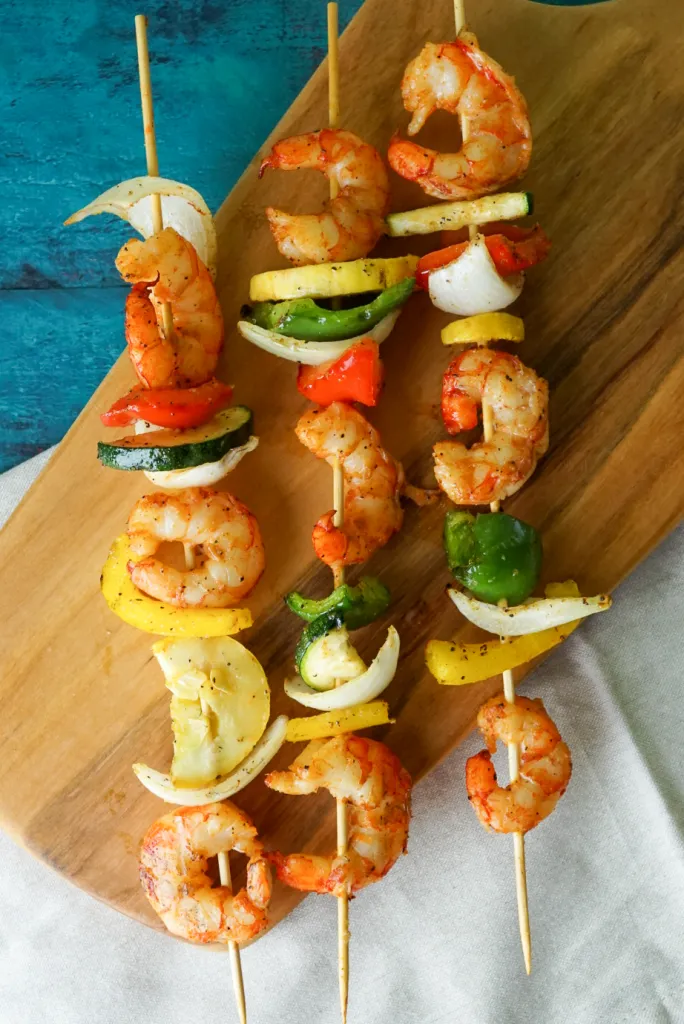 Grilled Shrimp Kabobs are the perfect summer dinner! They are slightly spicy, super nutritious, and completely versatile for whatever summer vegetables your garden has to offer.
Chipotle Ranch Grilled Chicken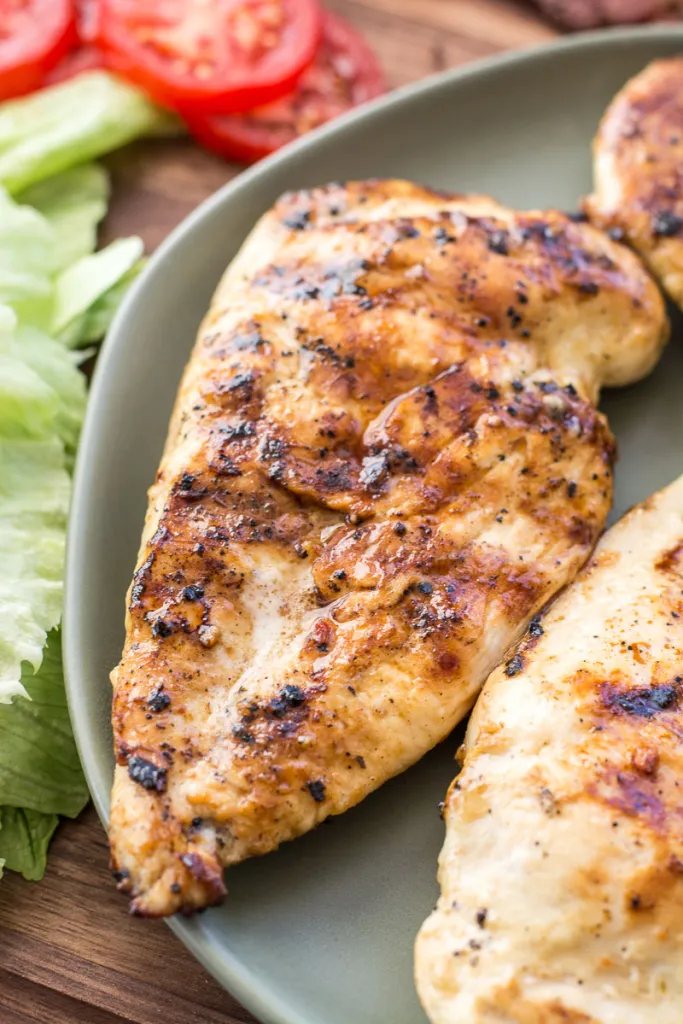 The BEST Chipotle Ranch Grilled Chicken perfect for salads, wraps and easy healthy meal prep!
Buffalo Chicken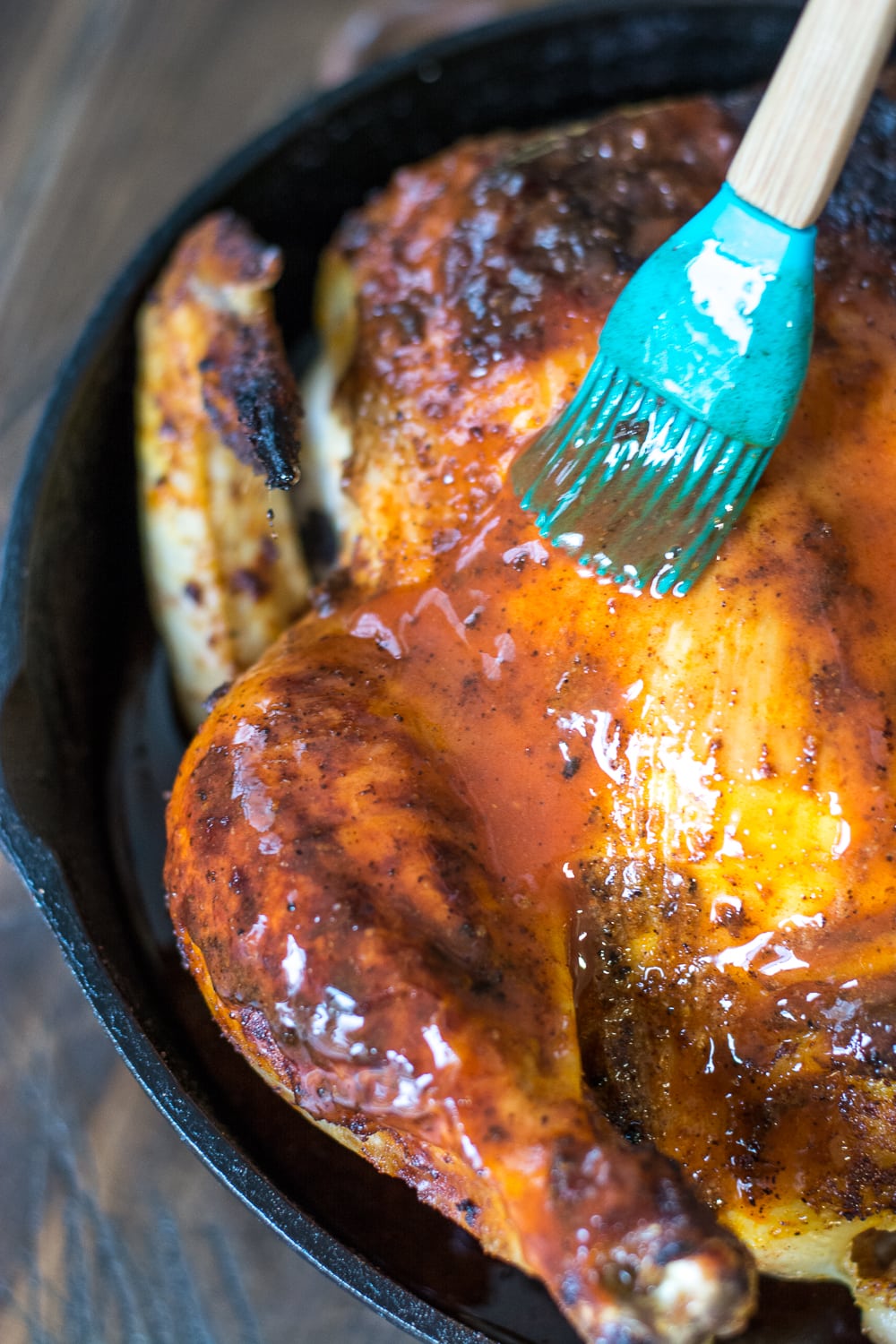 This easy Buffalo Roast Chicken is packed with flavor and makes an easy and delicious dinner! Try this spicy twist on a classic!
Sriracha Lime Drumsticks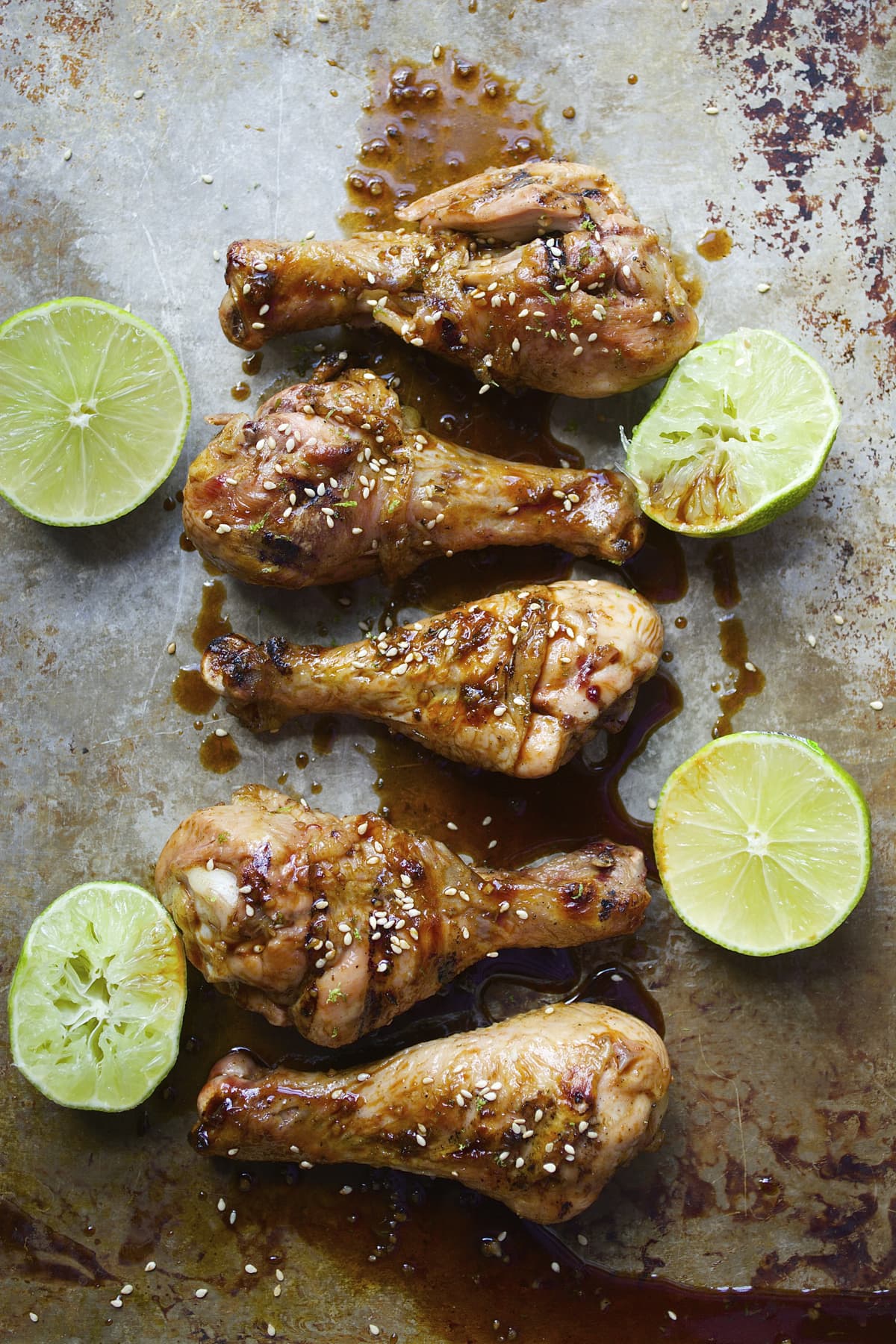 Smoked Drumsticks with Sriracha Honey Lime Sauce are loaded with flavor! These drumsticks are ready in under 30 minutes and totally gluten free!
Jalapeño Lime Salmon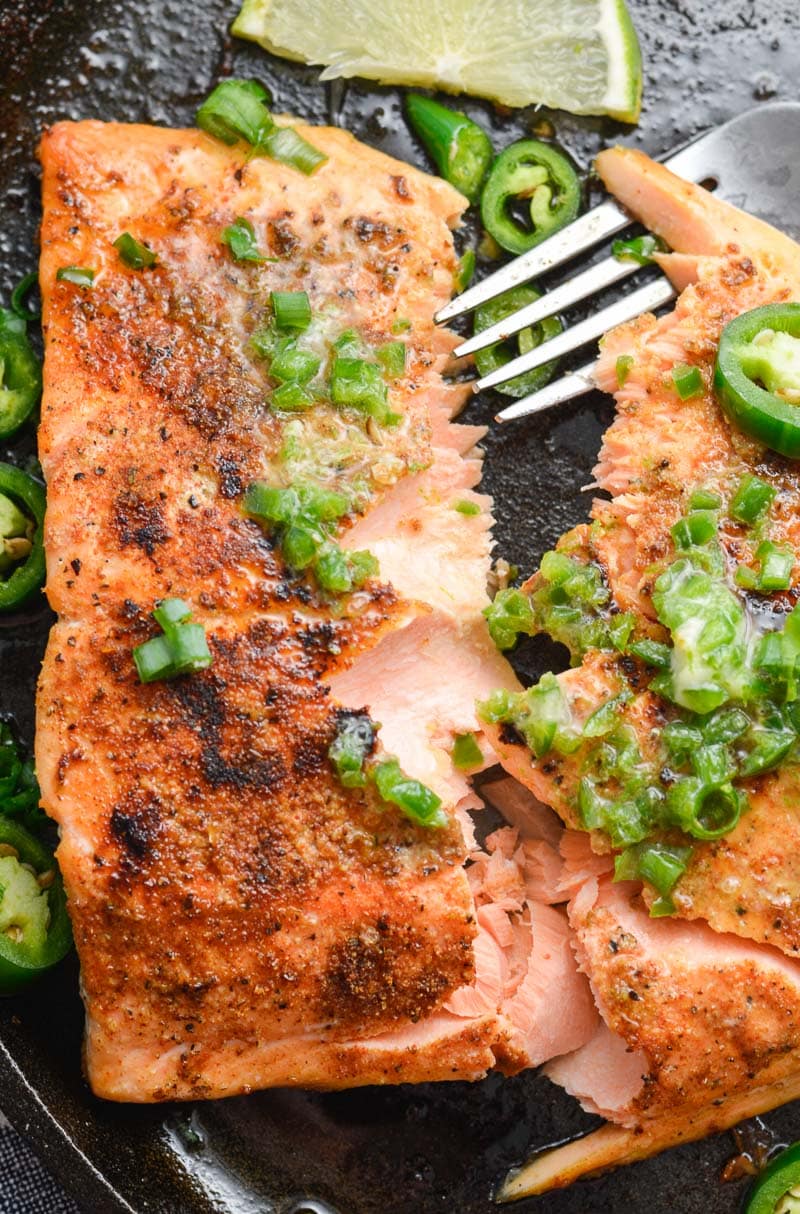 This Salmon with Jalapeño Lime Butter is the perfect quick and easy low carb dinner. At less than one net carb per serving this recipe fits perfectly within a keto diet!
Mediterranean Shrimp Skewers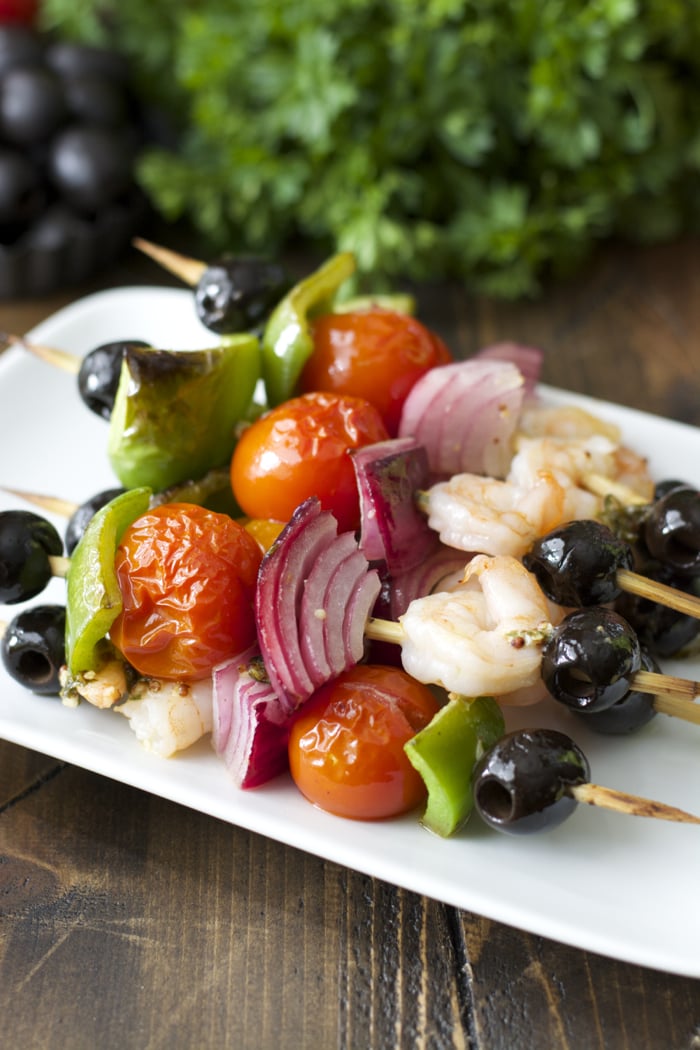 These Mediterranean Shrimp Skewers are packed with shrimp, fresh vegetables and black olives tossed in a zesty basil vinaigrette! This low carb, keto dinner has under 6 net carbs per serving!
Keto BBQ Sides
These low-carb BBQ sides are delicious, and I promise you won't miss the carbs whatsoever! Make the following keto sides at your next BBQ — everyone will love them!
Avocado Bacon Dip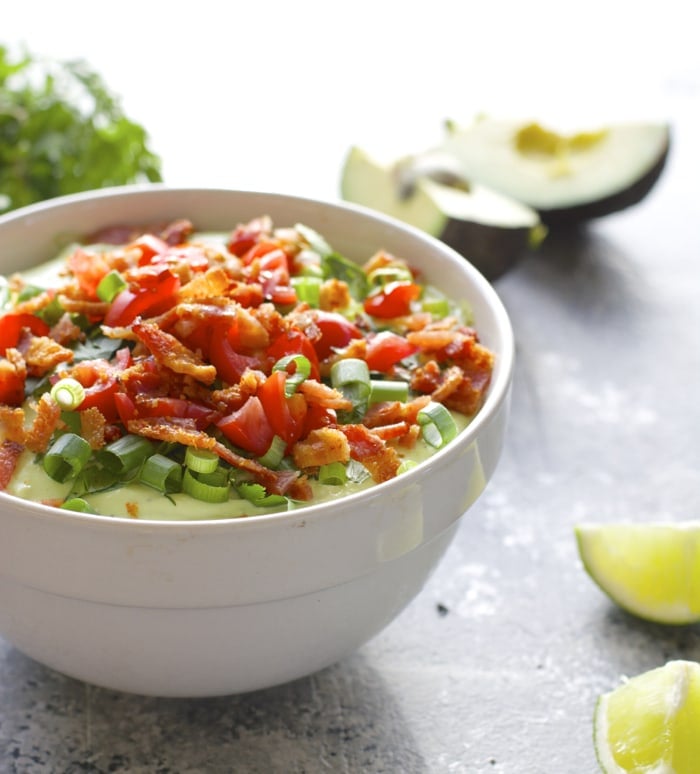 This easy Avocado Bacon Dip is an easy game day snack! Creamy Avocado, sour cream, spices and crisp bacon make for the perfect appetizer!
Sausage-Stuffed Mushrooms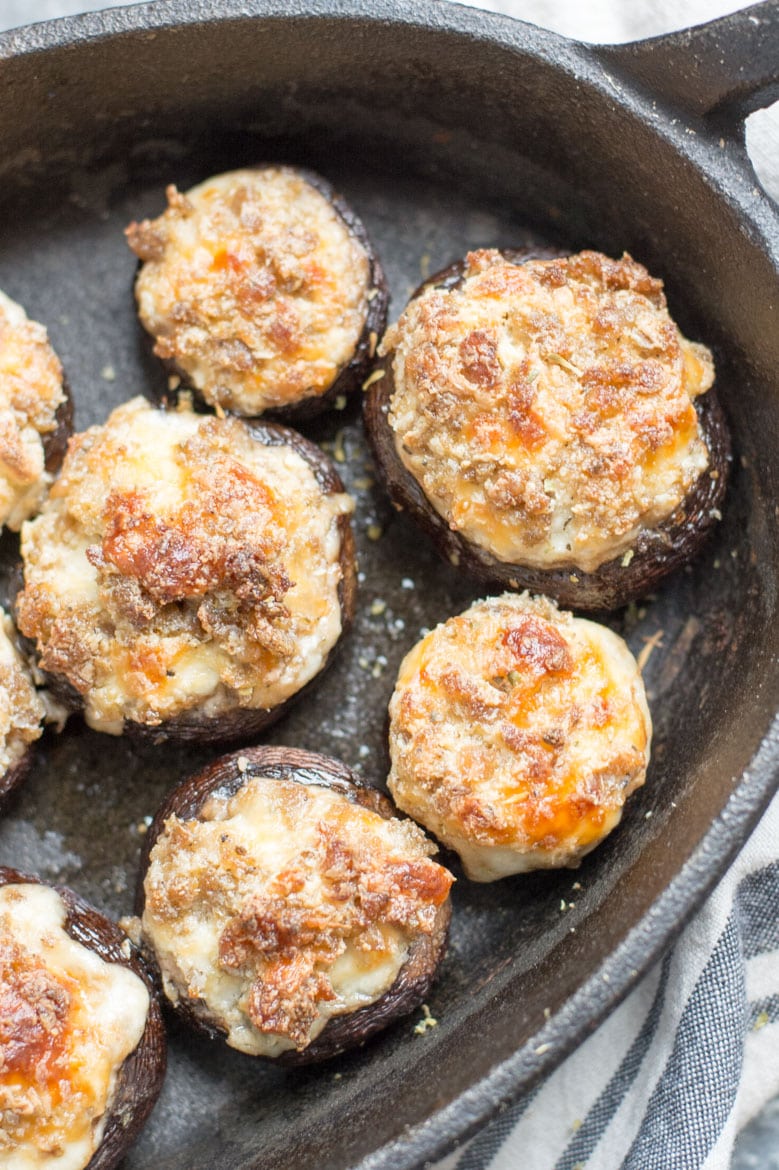 Easy Keto Stuffed Mushrooms are loaded with spicy sausage and cheese for the perfect low-carb BBQ side!
Grilled Zucchini Mozzarella Wraps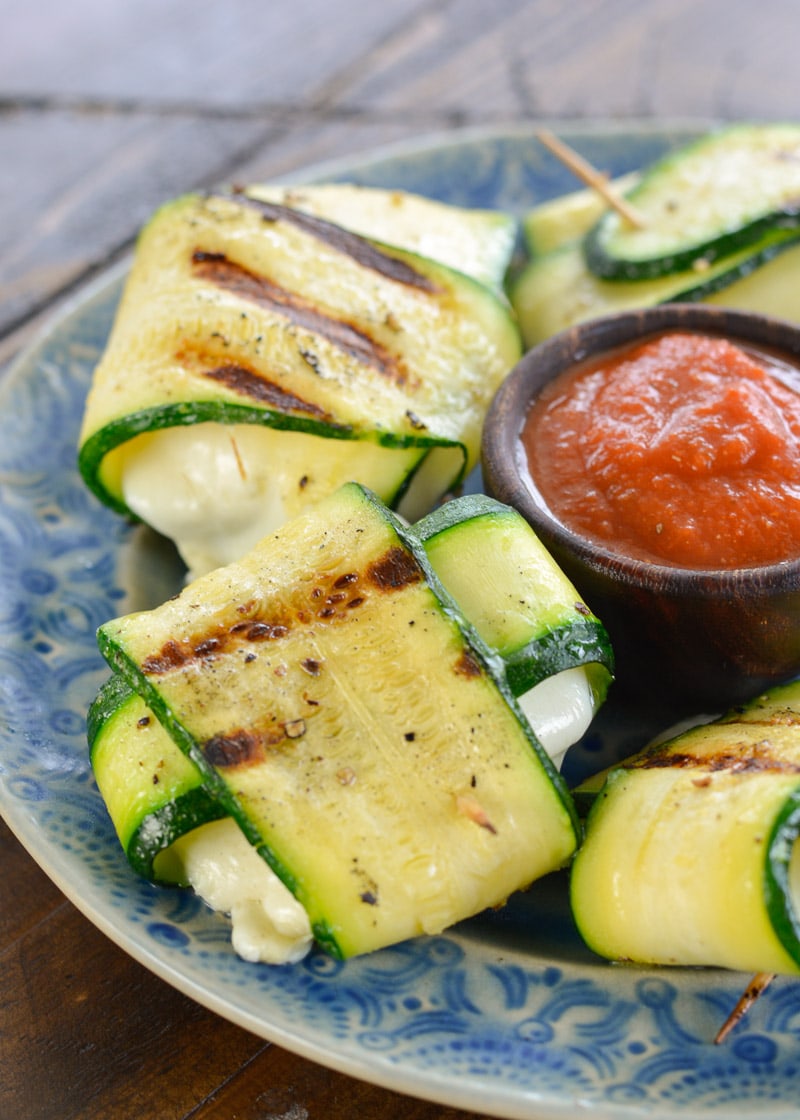 Grilled Zucchini Mozzarella Wraps are the ultimate keto summer side dish! Each wrap contains less than 1 net carb and is perfect dipped in low carb marinara!
Bacon Wrapped Green Beans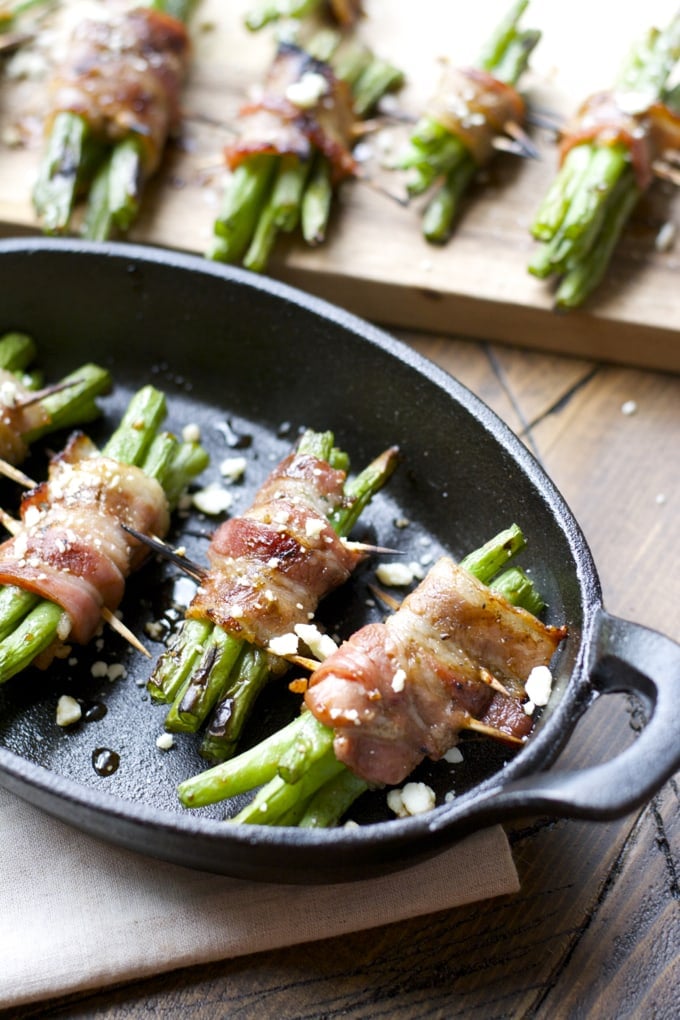 This recipe features marinated green beans wrapped in bacon, then grilled to perfection and topped with tangy bleu cheese! This is an incredible keto BBQ side you will love!
Buffalo Chicken-Stuffed Peppers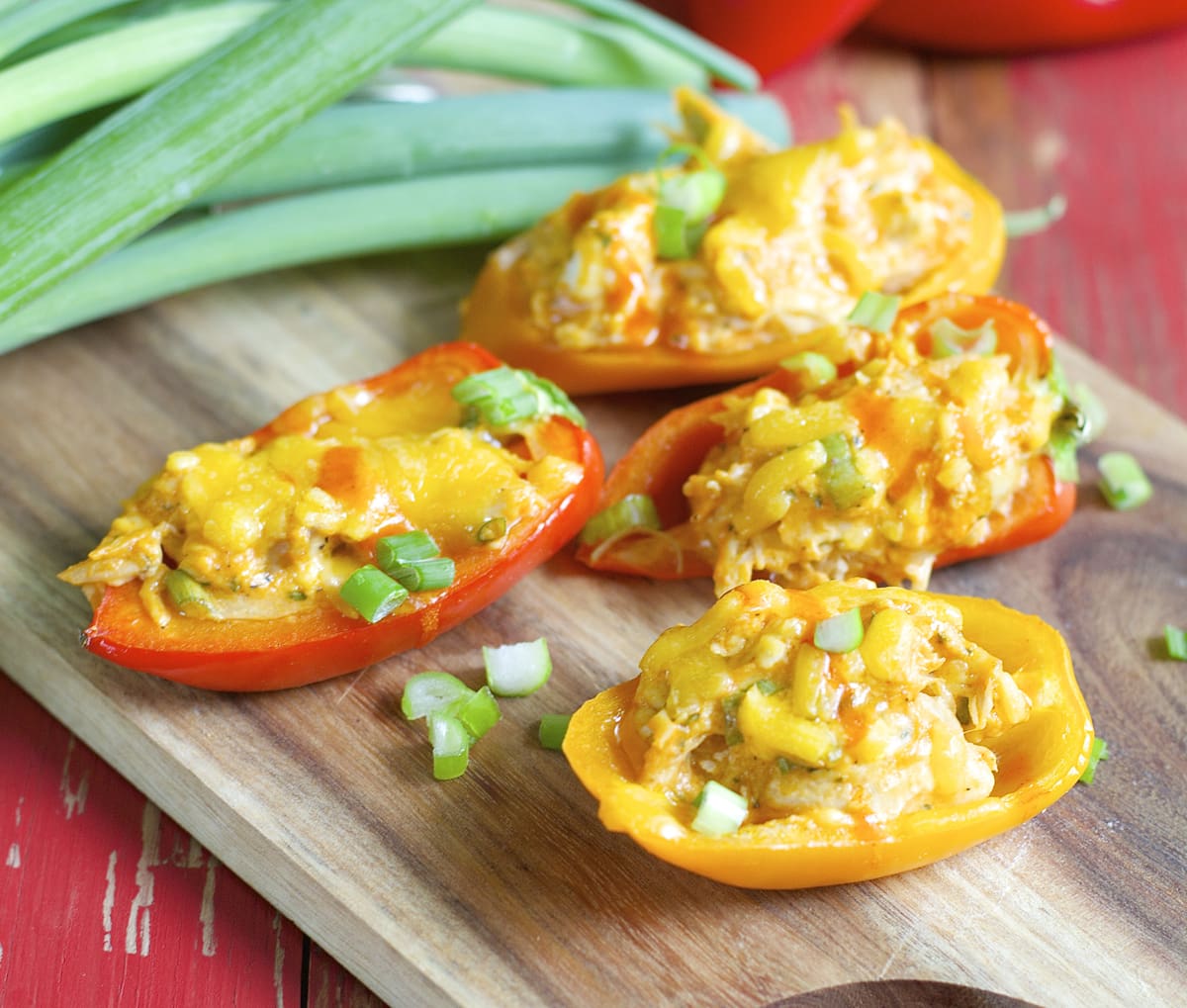 These Buffalo Chicken Stuffed Peppers are packed with creamy ranch, tangy buffalo sauce and loads of cheese!
Keto Jalapeno Poppers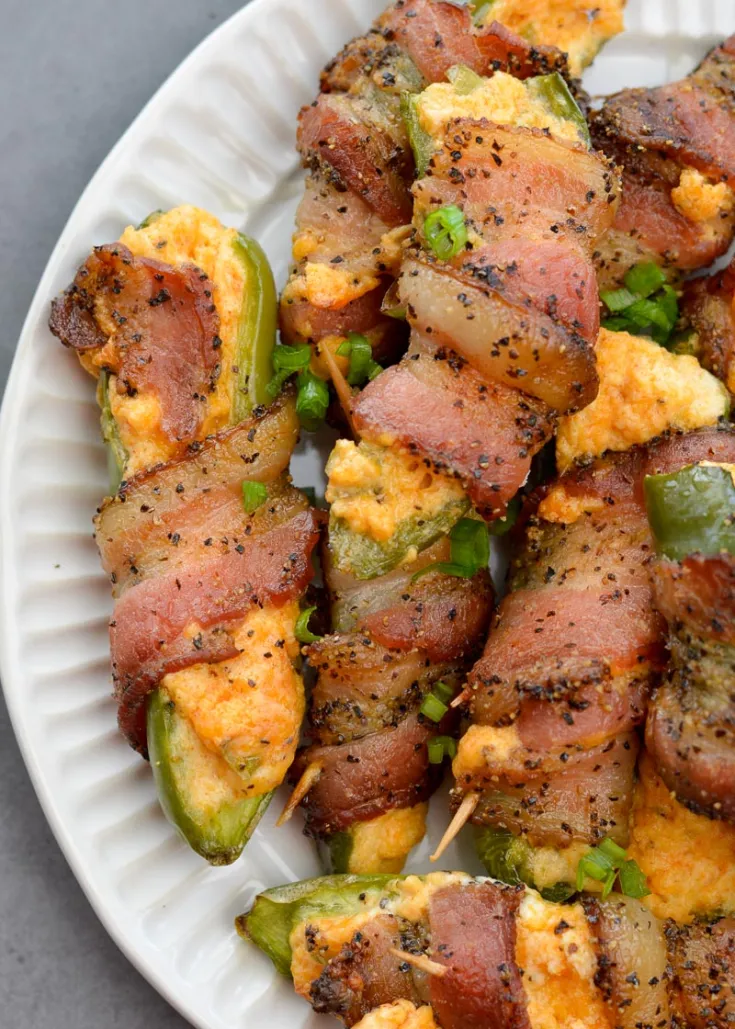 These Keto Jalapeno Poppers are loaded with two kinds of cheese and wrapped in pepper bacon! This easy low carb appetizer can be made in the oven, on the grill or in the air fryer!
Sausage Pinwheels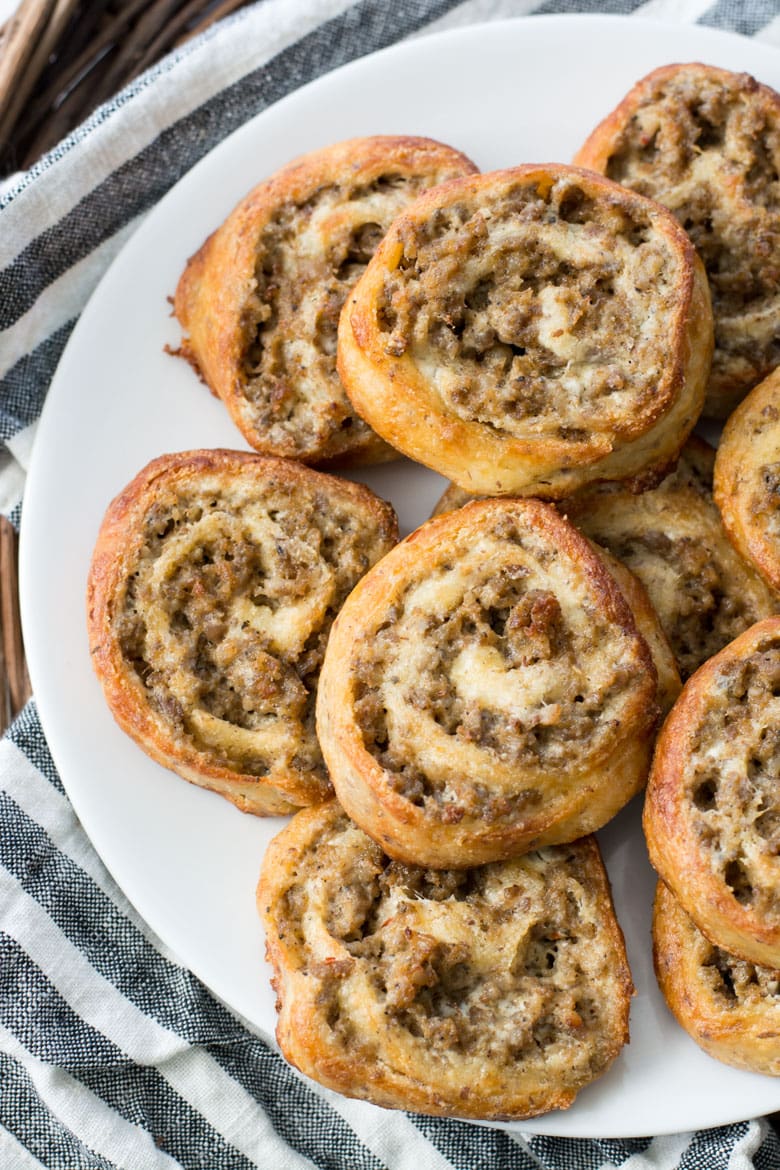 These easy Keto Sausage Pinwheels are packed with sausage and cream cheese! The perfect gluten-free, keto side or appetizer.
Cold Asparagus Salad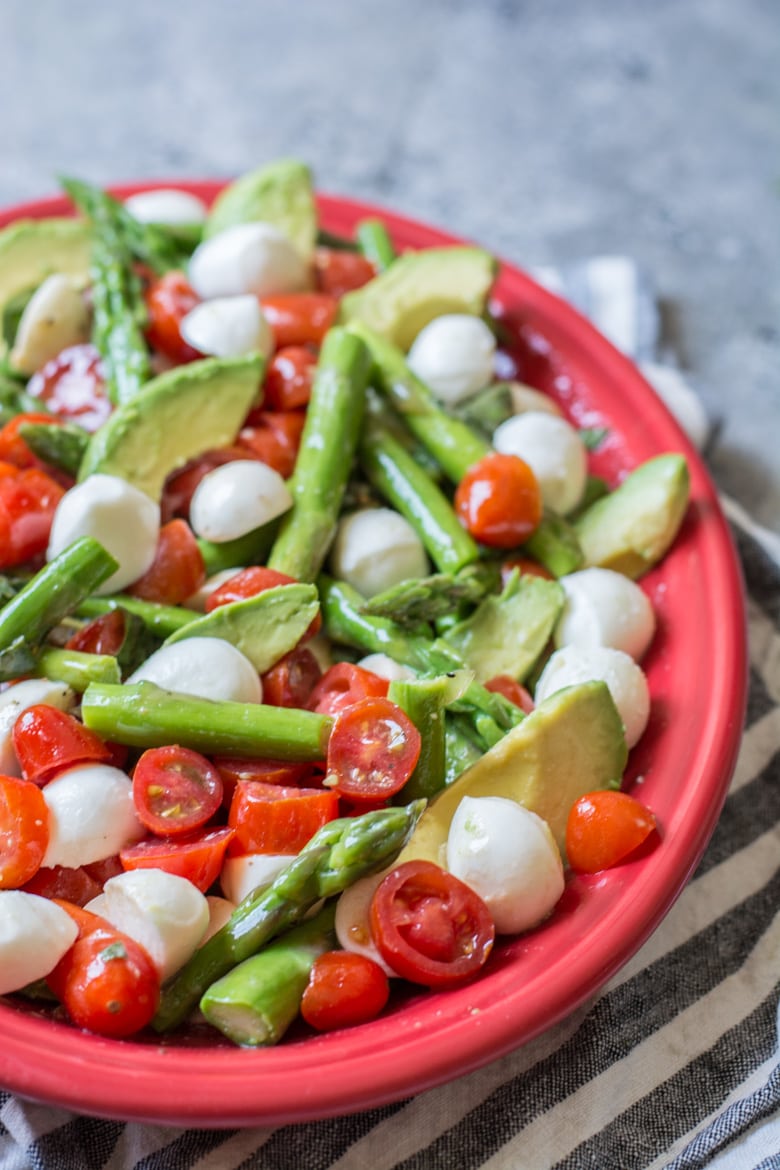 This Cold Asparagus Salad is made with cherry tomatoes, avocado, mozzarella, and fresh basil. All drizzled in a creamy lemon vinaigrette! The perfect low-carb summer salad!
Keto Pizza Bites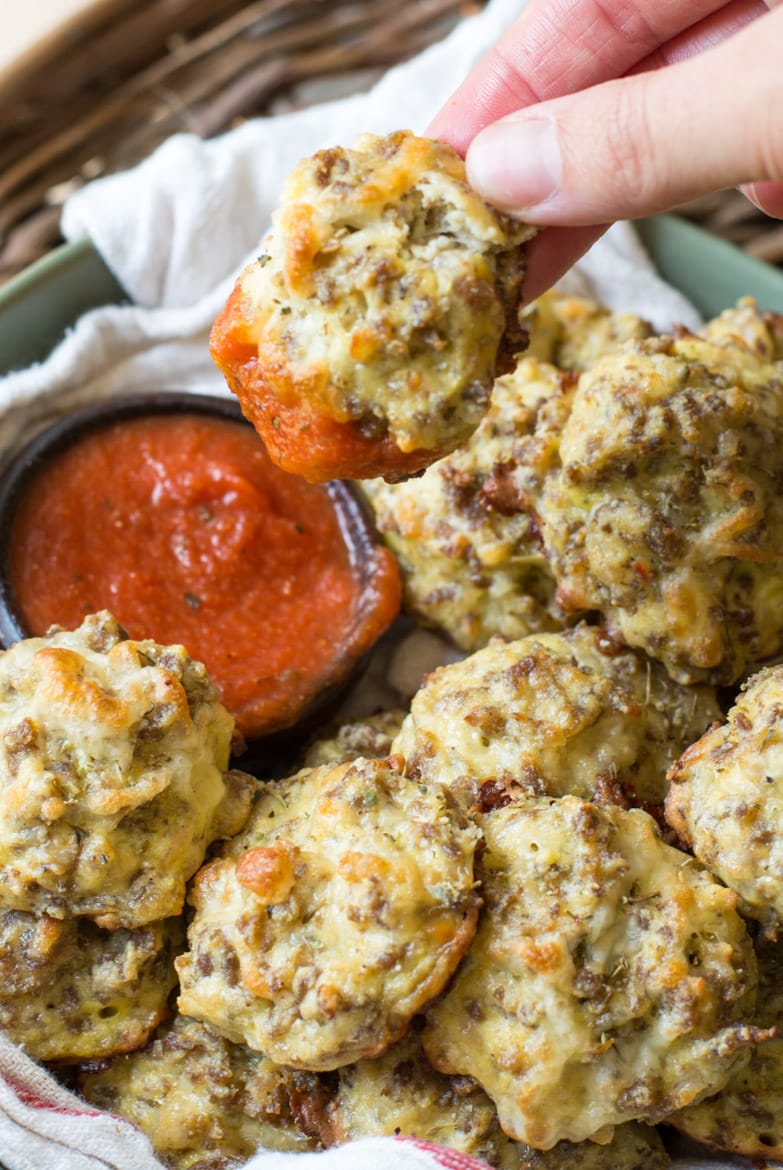 These easy Keto Pizza Bites are loaded with Italian sausage and mozzarella! Perfect for keto meal prep and under 1 net carb per bite!
Buffalo Chicken Cobb Salad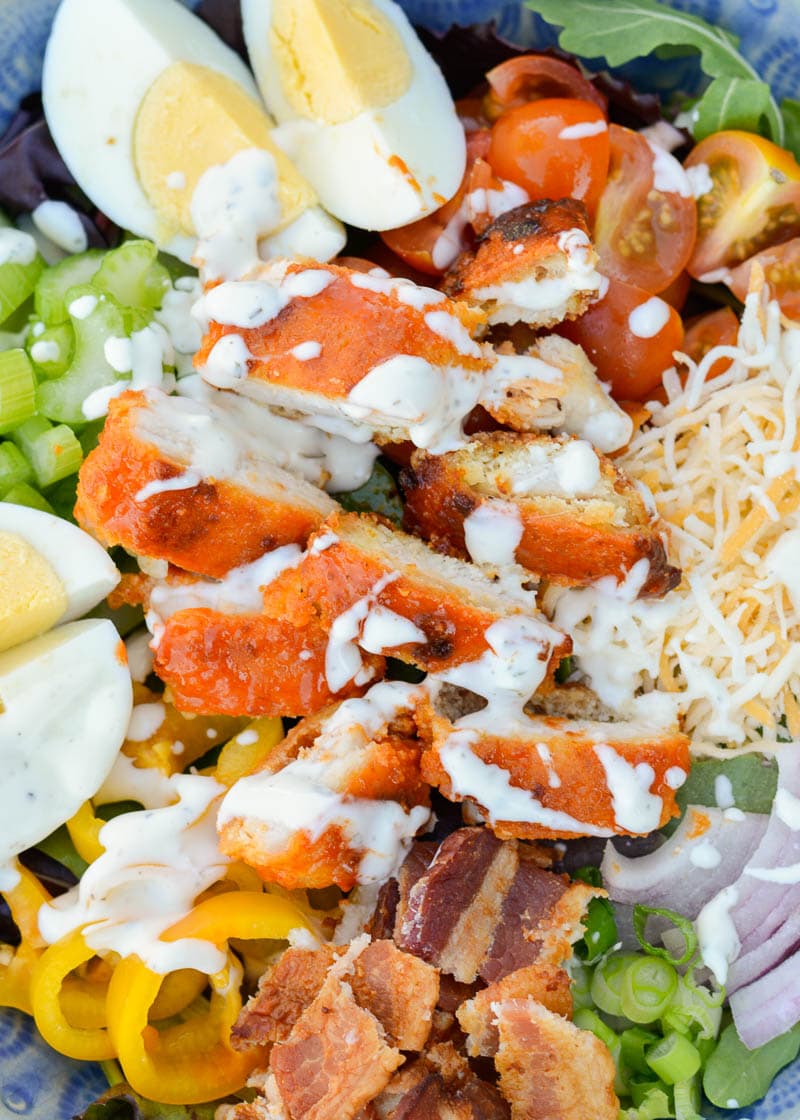 This Buffalo Chicken Cobb Salad is loaded with spicy chicken, crispy bacon, sharp cheddar cheese and loads of vegetables! Each generous serving has about 7 net carbs making it a great low carb dinner option!
Bacon-Wrapped Cabbage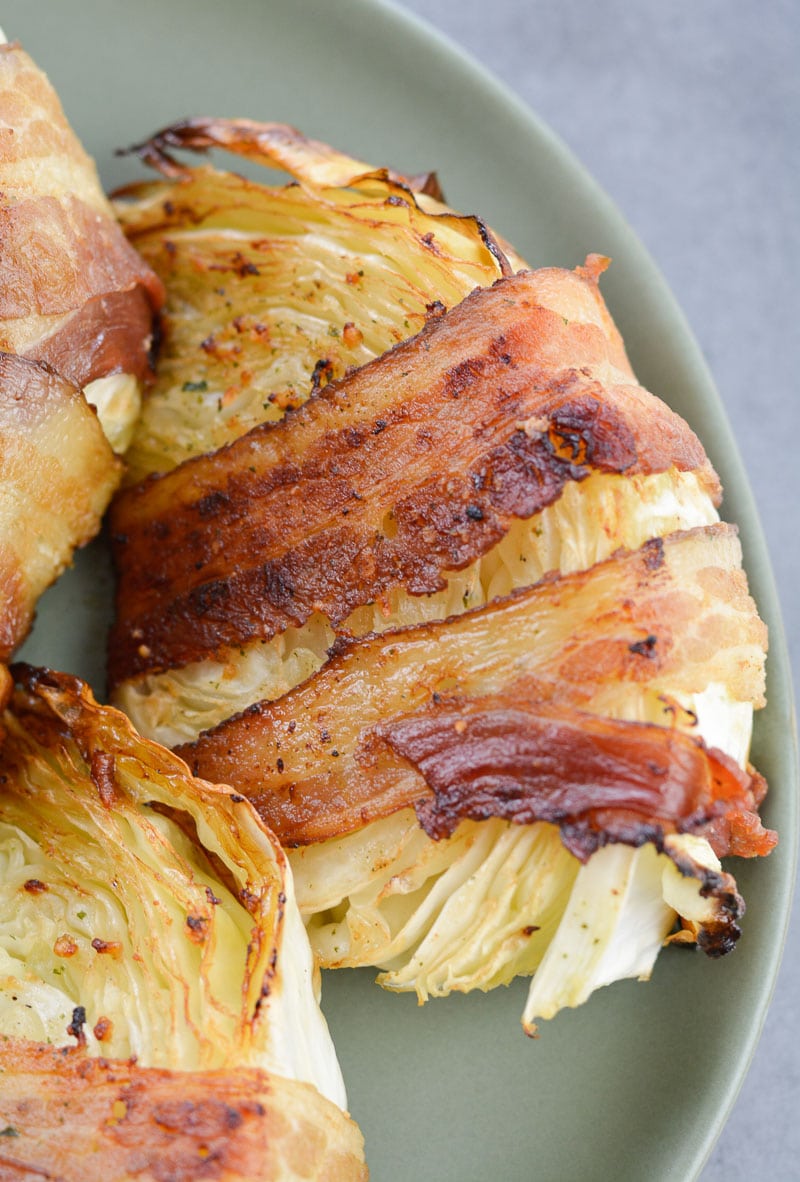 This easy Keto Bacon Wrapped Cabbage is a tasty low carb side dish that can be grilled or baked! Each wedge contains about 3 net carbs and is loaded with flavor!
Air Fryer Buffalo Wings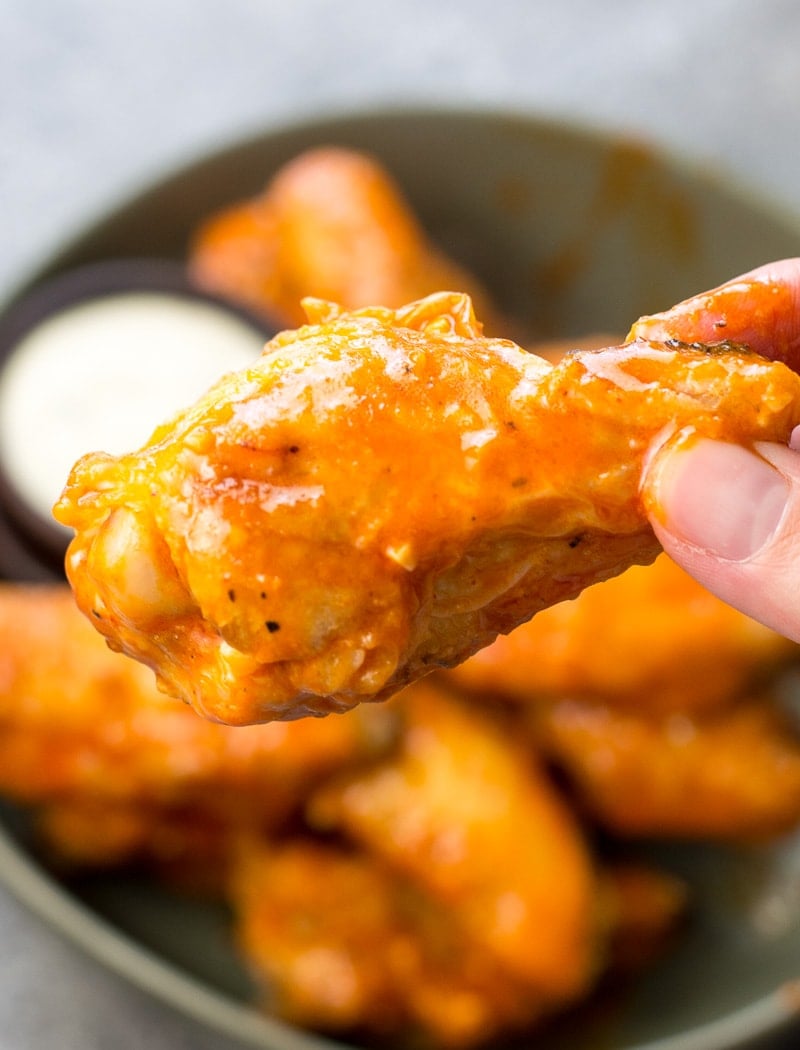 These Air Fryer Buffalo Wings are ultra crispy with no breading! These wings are the perfect low-carb appetizer or side dish, complete with a spicy, buttery buffalo sauce!
Keto BBQ Desserts
The following keto summer desserts are some of my all-time favorites. A few of the recipes below require you to turn on your oven, but I included a few keto no-bake desserts too. I know that not everyone likes heating up their kitchen when it's hot outside!
Keto Lemon Bars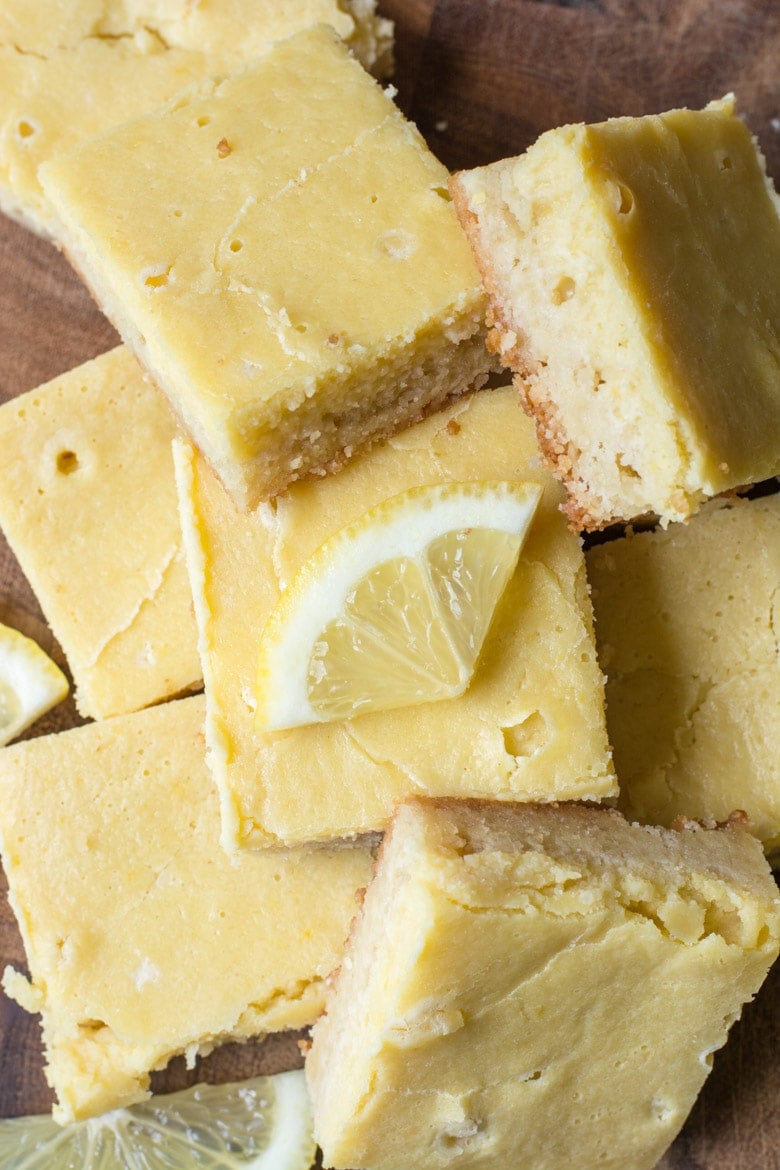 The best Keto Lemon Bars! These sweet and tangy lemon bars are low carb, gluten free and keto approved. Only 2.4 net carbs per square!
Keto Peanut Butter Cheesecake Brownies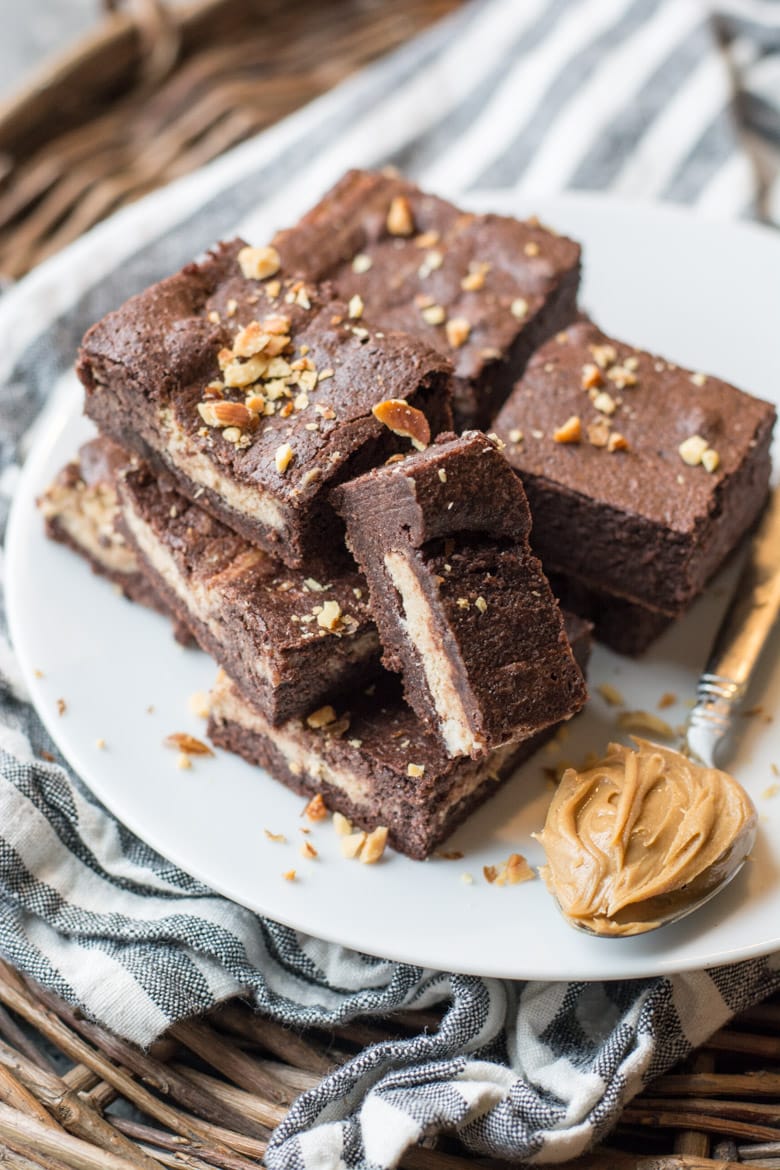 These Keto Peanut Butter Brownies are packed with fudgy chocolate and swirled with a rich peanut butter cheesecake layer!
Lemon Poppy Seed Bars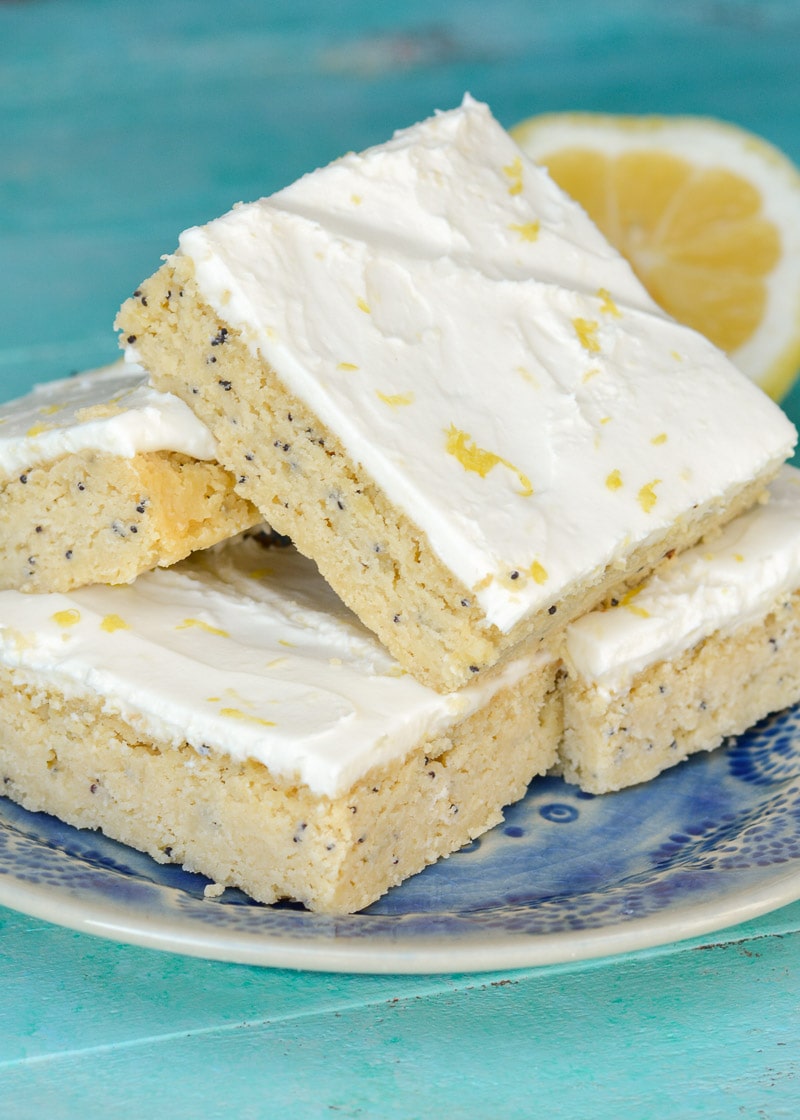 Lemon Poppy Seed Bars are a delightful afternoon snack! These easy snack bars are grain free and keto-friendly!
Classic Keto Cheesecake Brownies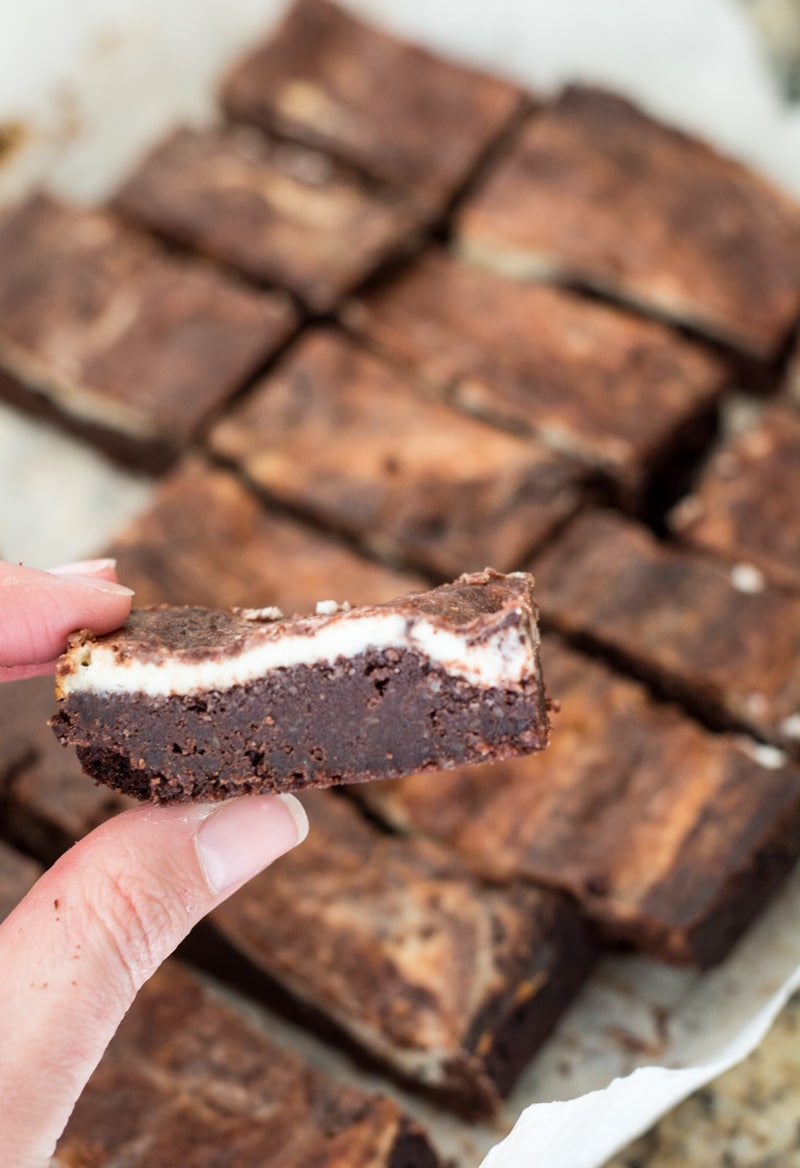 Ultra fudgy Keto Brownies with a thick cheesecake swirl! You'd never guess that this is actually a low-carb brownie recipe!
Key Lime Pie Stuffed Strawberries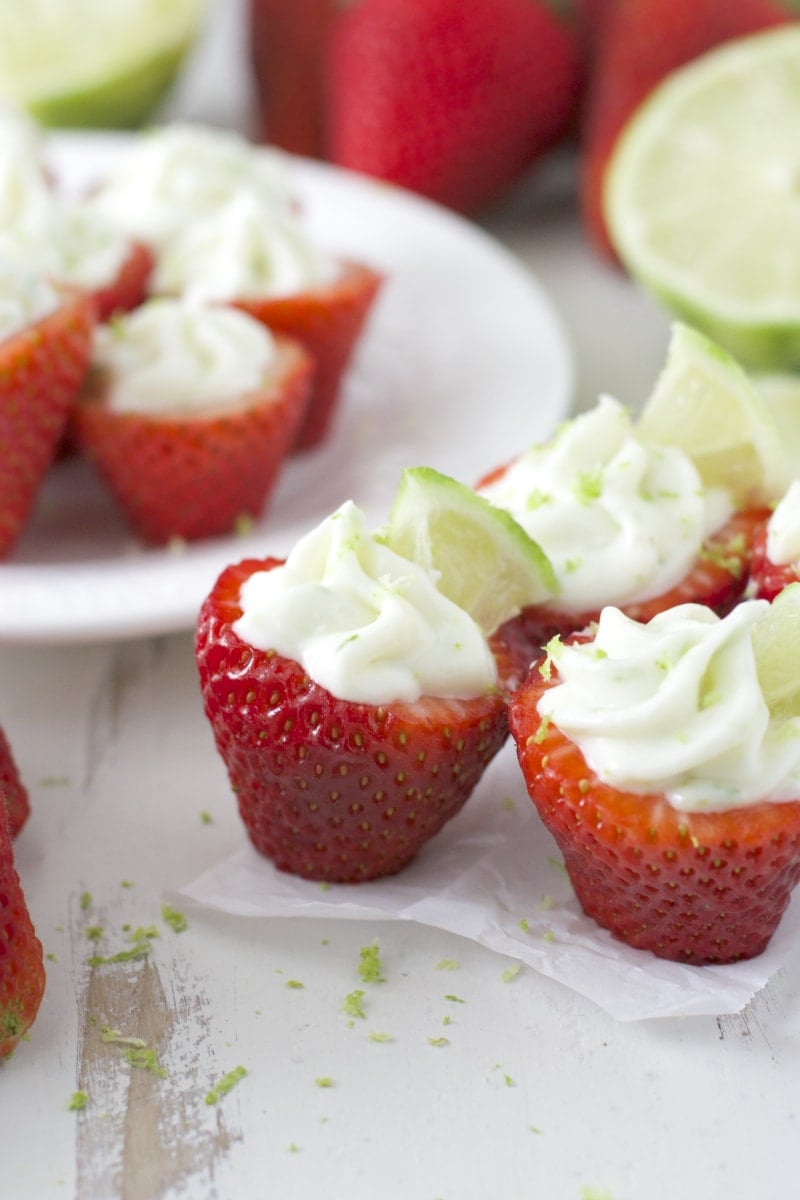 Fresh strawberries are packed with a key lime pie cream cheese filling for the perfect Spring dessert! You will love how simple these Stuffed Strawberries are!
Blueberry Bars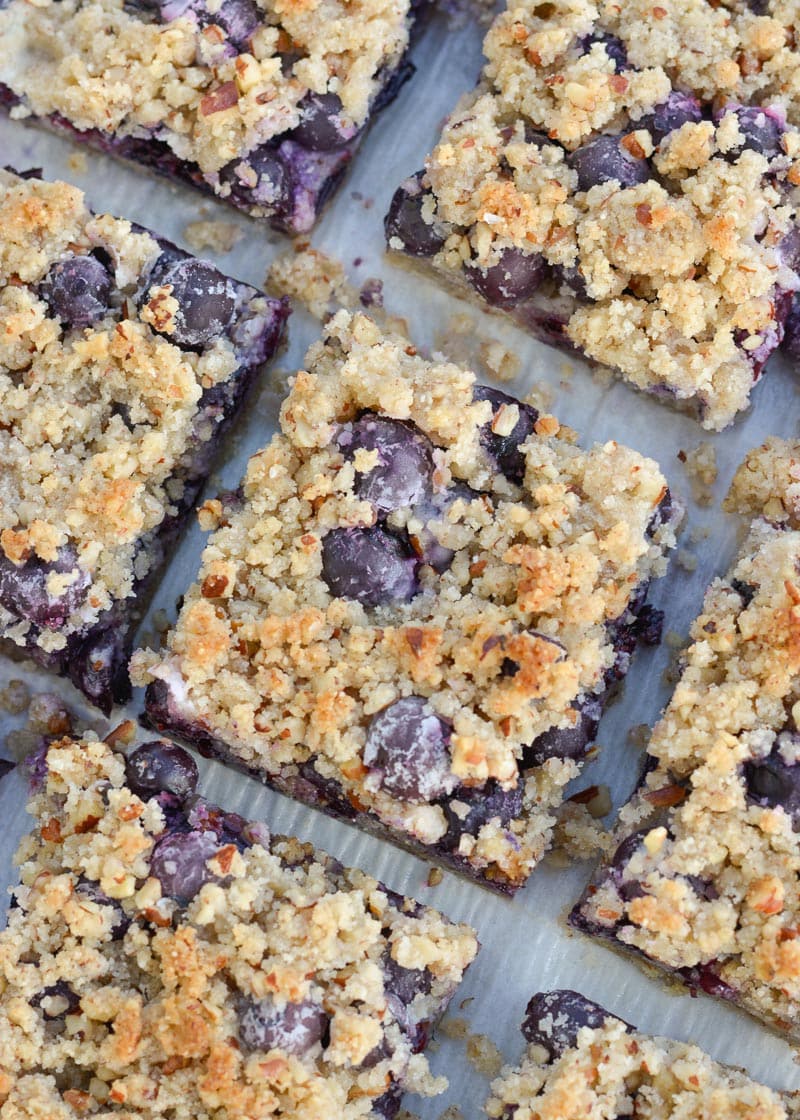 Try these healthier Blueberry Bars loaded with almond flour, pecans, vanilla and tons of berries! At about 7 net carbs per slice, this is the perfect low-carb dessert!
Turtle Brownies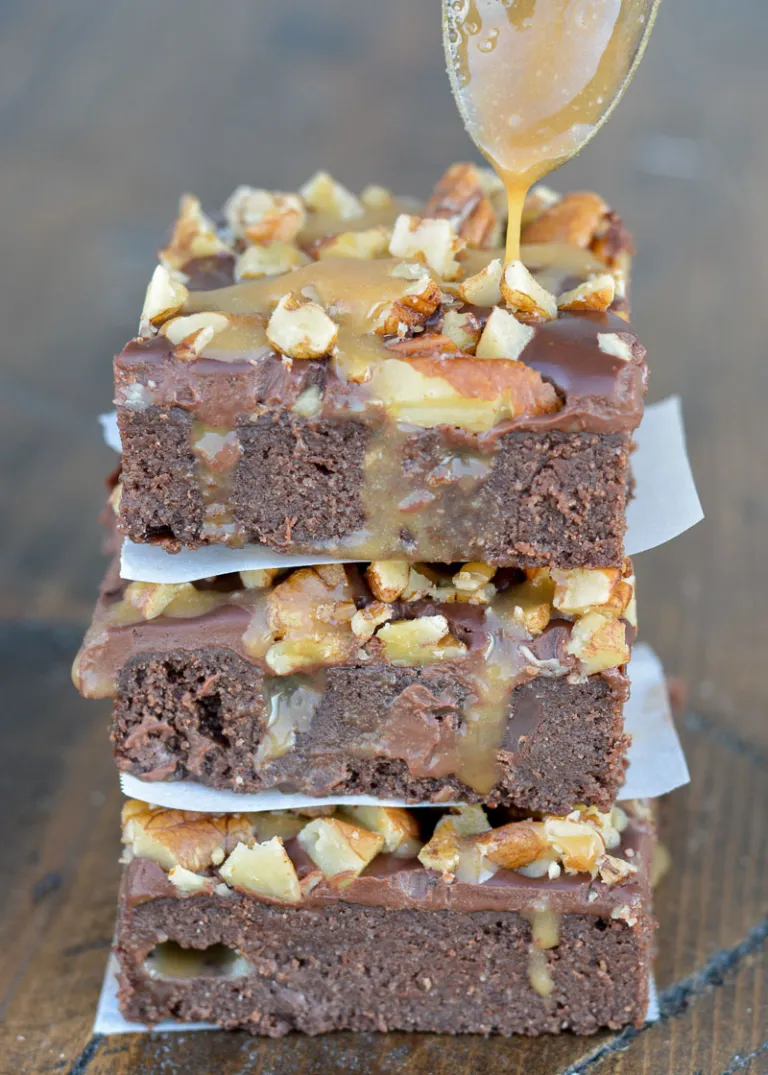 These delicious Turtle Brownies are perfectly fudgy and decadent. Gluten free brownies are covered with caramel, chocolate ganache, and roasted pecans for an amazing homemade dessert!
Key Lime Pie Bars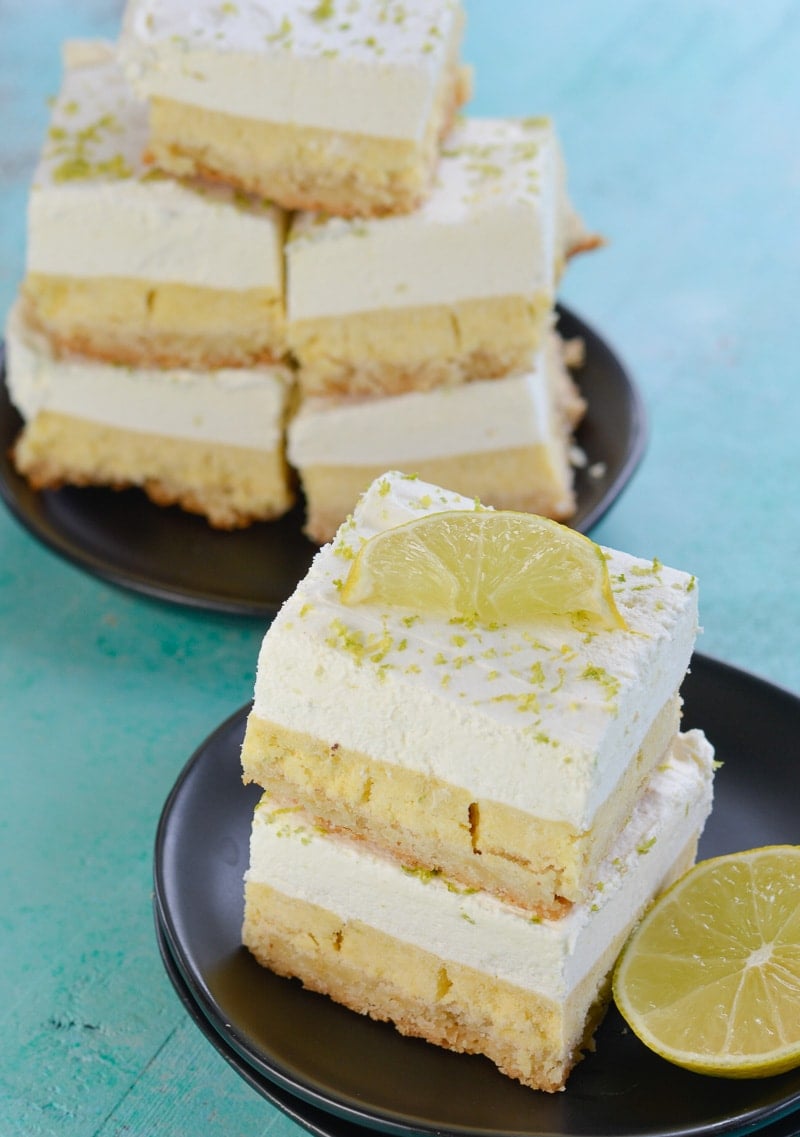 hese delightful Keto Key Lime Pie Bars feature a shortbread cookie crust and a tangy lime bar layer topped with creamy lime whipped cream! At about 3 net carbs per bar, this is a sweet treat that fits within your keto diet!
Keto Strawberry Cheesecake Bars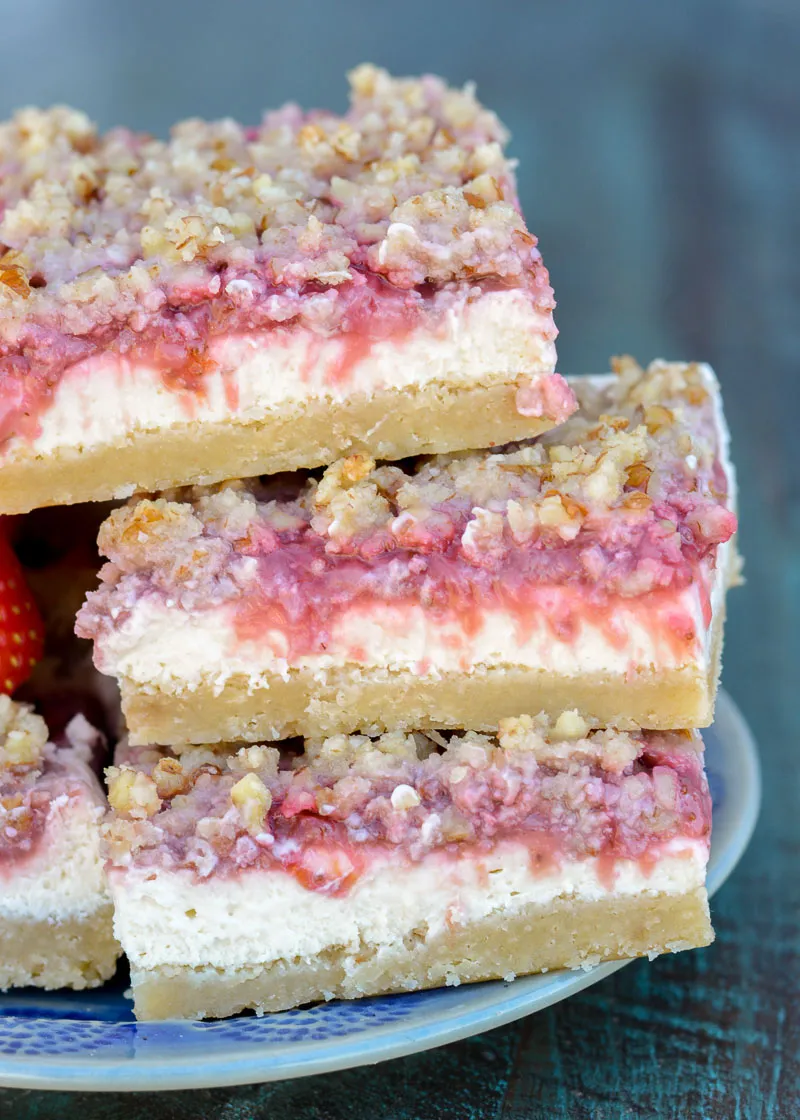 These Keto Strawberry Cheesecake Bars have a decadent buttery shortbread crust, delicious vanilla cheesecake with low carb strawberry sauce and are topped with a pecan crumble! Under 5 carbs each, these bars are going to become your go-to keto dessert!
Keto No Bake Cookies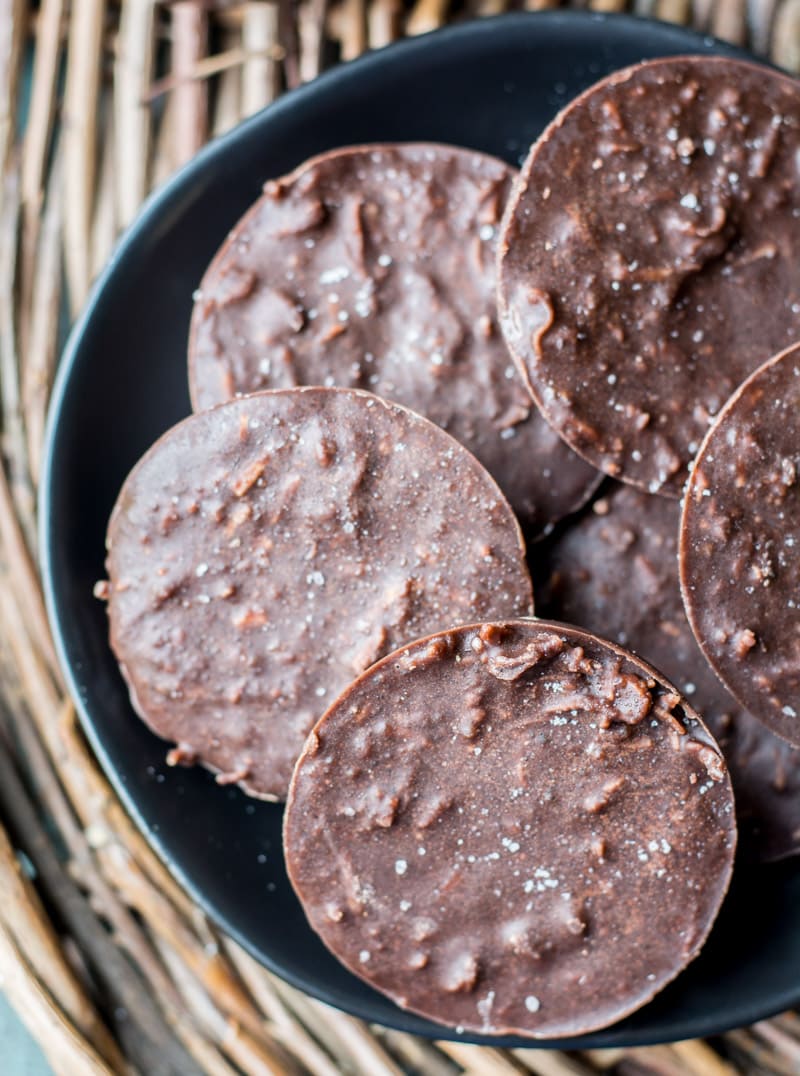 These fudgy Keto No Bake Cookies will remind you of classic no bake chocolate cookies without all the carbs! At just one net carb per cookie these sweet treats won't break your keto diet!
Keto Fruit Pizza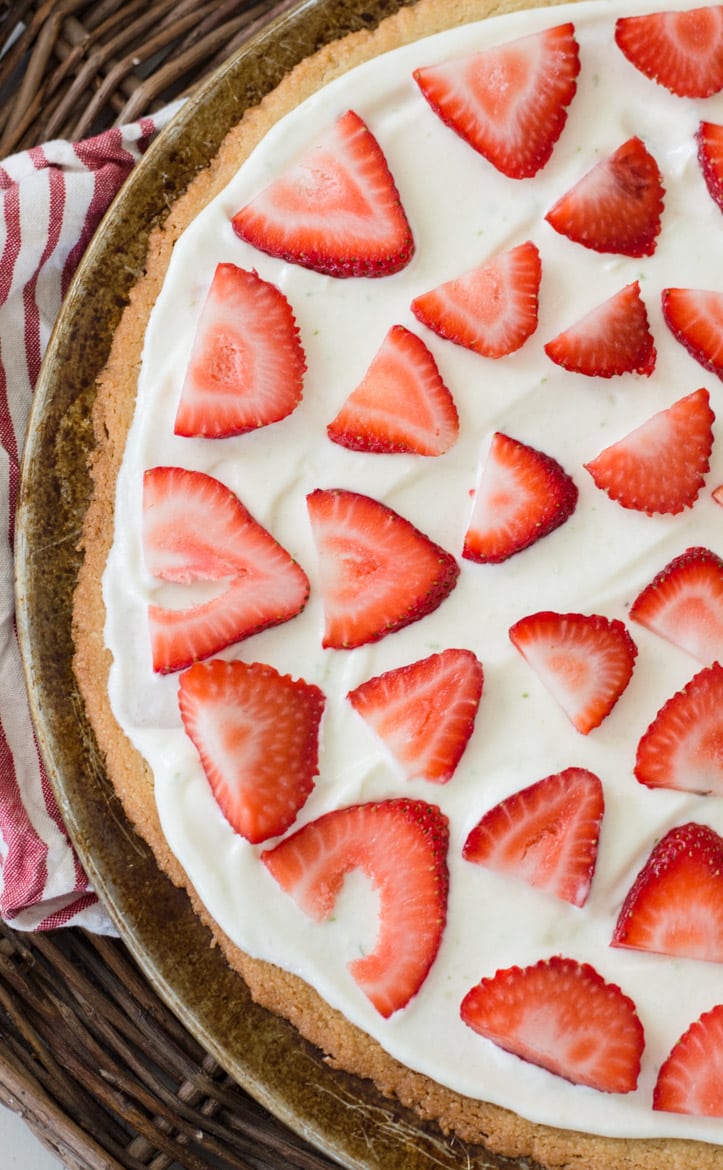 This Strawberry Limeade Keto Fruit Pizza features a sweet almond flour cookie crust, a refreshing lime frosting and a sweet strawberry topping! The perfect low carb dessert for all of your summer cookouts!