These Easy Grilled Chicken and Zucchini Skewers are keto, low carb and gluten free! These summer kabobs are perfect on their own or on top of a big greek salad!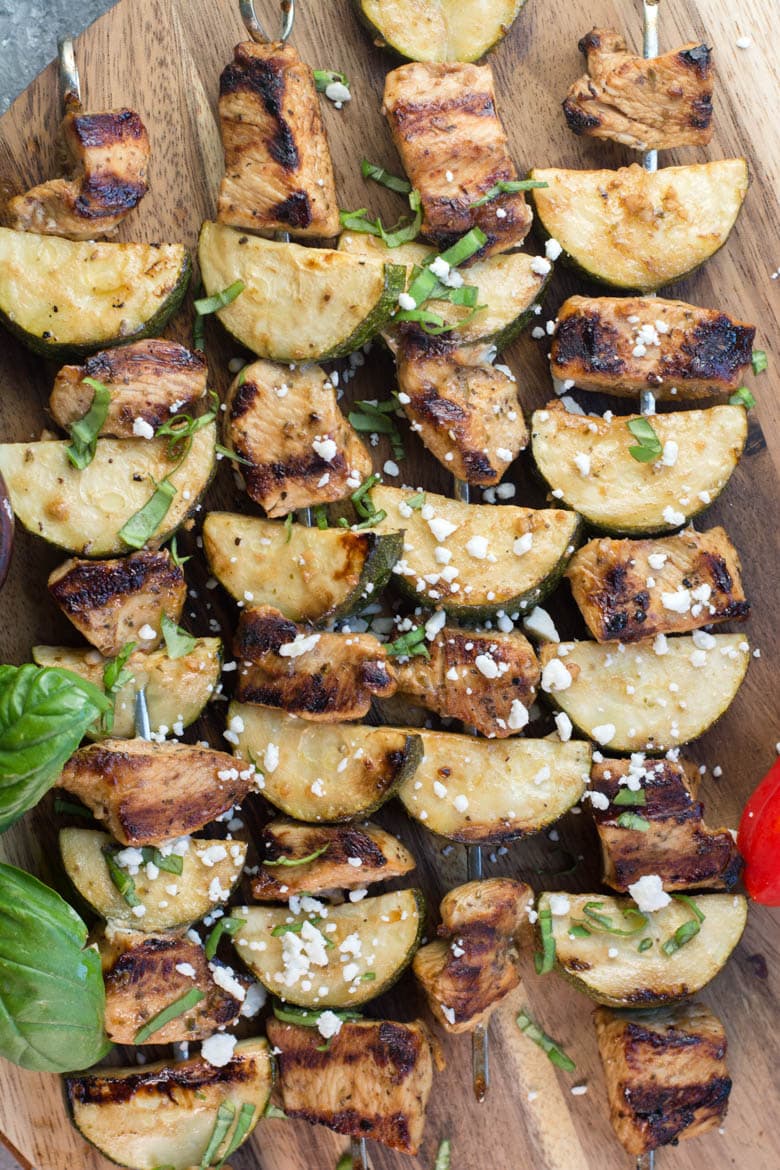 Some of the very best meals are the ones focused on simple flavors. These easy Grilled Chicken and Zucchini skewers are marinated in a simple balsamic vinegar and topped with fresh basil and feta. Not only are these ingredients you may already have on hand, but they are filled with summer essentials that may just be in your garden. During the summer I am always looking for new ways to use zucchini and basil because they are some of my most plentiful plants. In this dish these summer staples become the star of the show!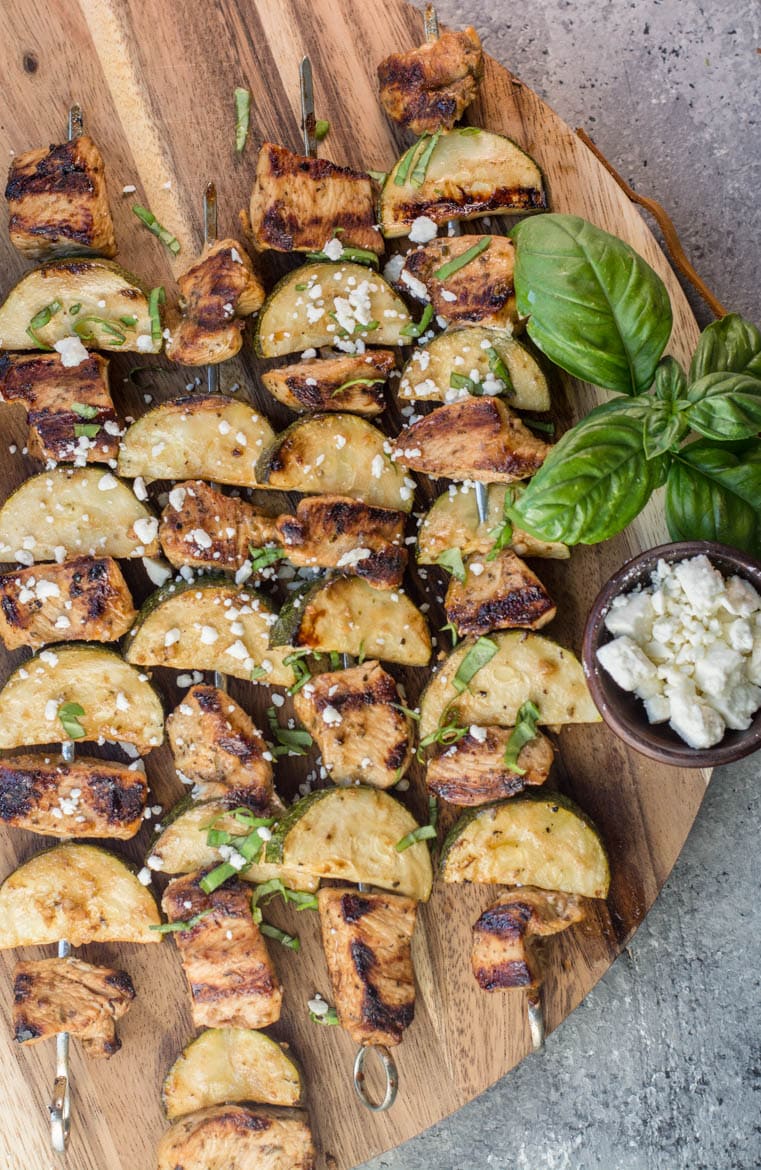 These skewers are also perfect for a keto diet. If you are new to keto or haven't looked into it much you may have a bit of a misconception about the diet. The idea of a low carb, high fat diet seems crazy. If you believe what you see on Instagram you can eat bacon for every meal and loose weight. Most people approach keto by removing processed, high carb foods from their diet and replace them with real foods like meat, cheese, low carb fruits and vegetables. These Grilled Chicken and Zucchini Skewers work perfectly because they are naturally low in carbs with no substitutions and the feta adds a nice touch of fat. I love to pair these with a greek salad, or marinated olives and feta. These skewers come in at just over 4 net carbs per TWO skewers!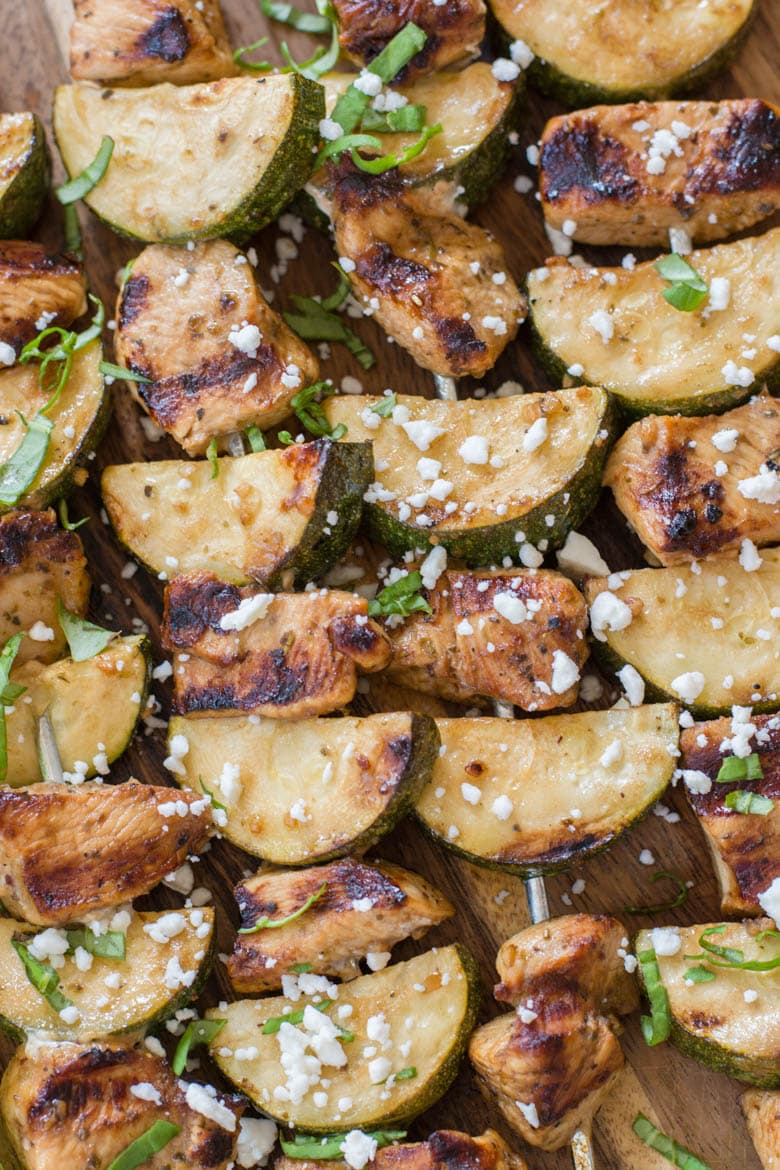 Other Keto Recipes