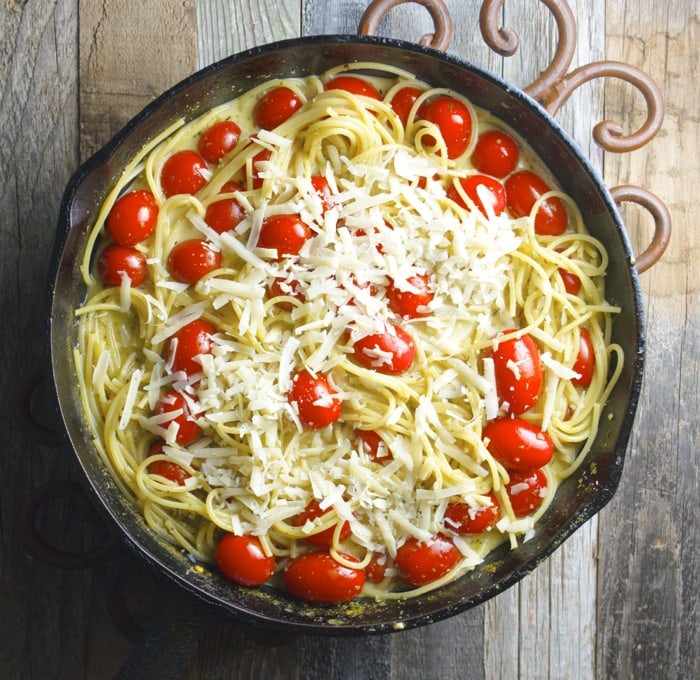 This has become one of my favorite go to, quick and easy dinners. There is something so darn comforting about a nice creamy pasta dish that just can't be beat. I would rather have that for dinner than nearly anything else.
Unfortunately, my husband is a meat and potatoes man all the way. One look at this vegetarian dish and he was searching the kitchen for a bit of protein. Maybe it is my inner vegetarian, but I just don't think every single meal has to have meat!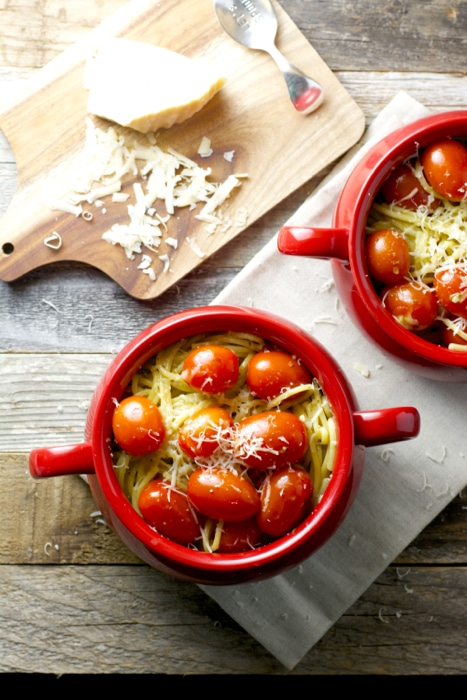 From start to finish this is a twenty minute meal, which makes it just perfect for busy weeknights!
Here is how we do it!
First, we start with a little olive oil, minced garlic and some cherry tomatoes. I just saute the garlic and tomatoes for about a minute stirring often. The tomatoes will start to get a little soft, but not yet burst, which is just what you want! Then I remove the tomatoes and garlic from the skillet and set them aside.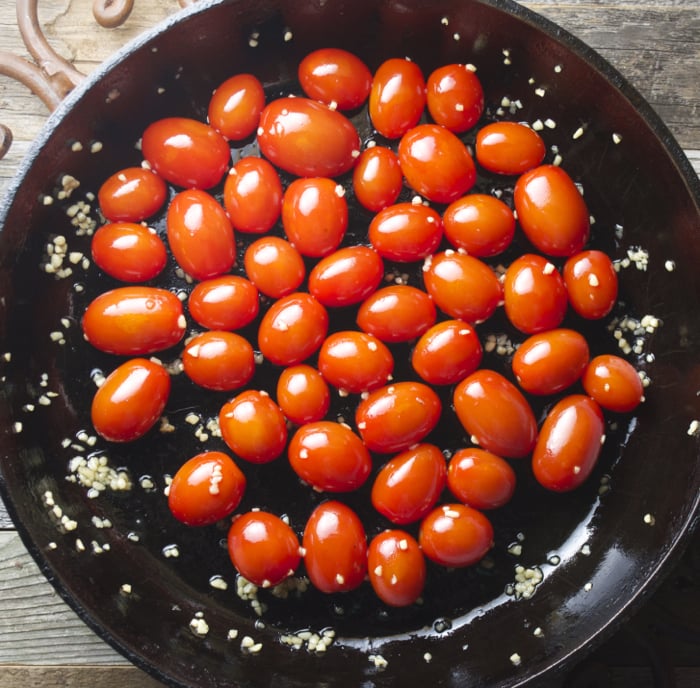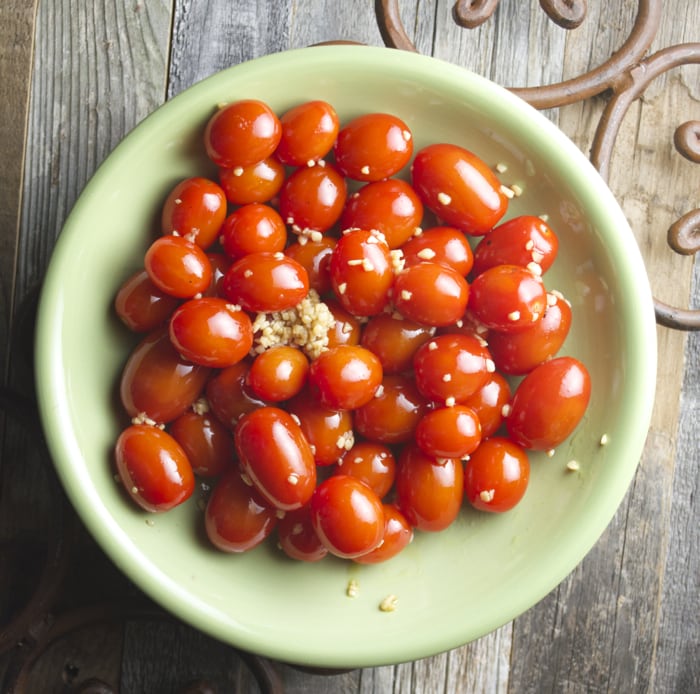 Now to the fun part, throw some chicken (or vegetable stock) in the skillet with some white wine and bring it to a nice simmer. Then we are going to toss some broken spaghetti noodles right in the pan. This method ensures the noodles soak up all of that yummy flavor from the wine and broth.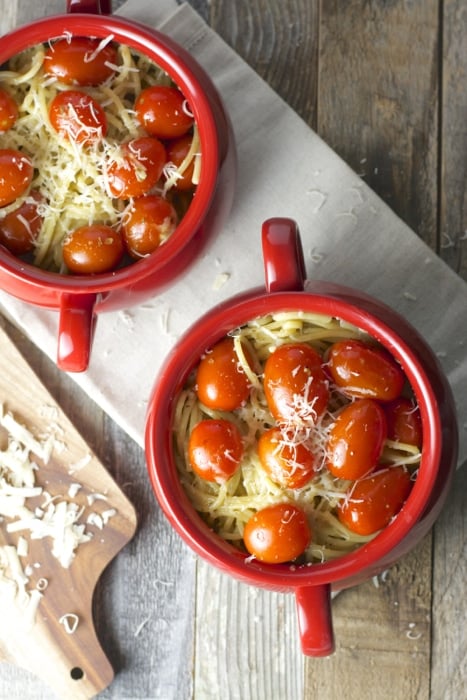 When the pasta is nearly done, we toss in some spices, cream and add the tomatoes and garlic back the skillet. Give it a nice good stir, cover and reduce the heat to low. These last few minutes are the most important in my opinion, the tomatoes will start to burst and the sauce gets extra rich from the cream.
Then we top with some freshly shredded Parmesan for a show stopping meal!