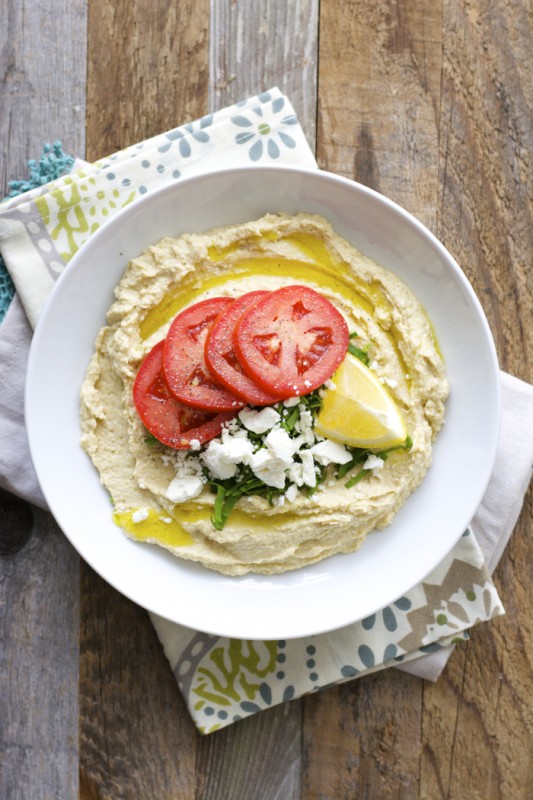 If you have been reading long, you know my husband, Mr. Maebell is a big duck hunter. Which means most of the winter I don't see him. Luckily, duck season ended a few weeks ago (THANK HEAVENS!) so it meant I got my husband back.
I am so enjoying him being around, but there is one thing I didn't realize I had gotten used to – the food!
I have enjoyed girly foods and meatless dishes for weeks and now that my meat and potatoes husband is back he is wondering what the heck happened! ha!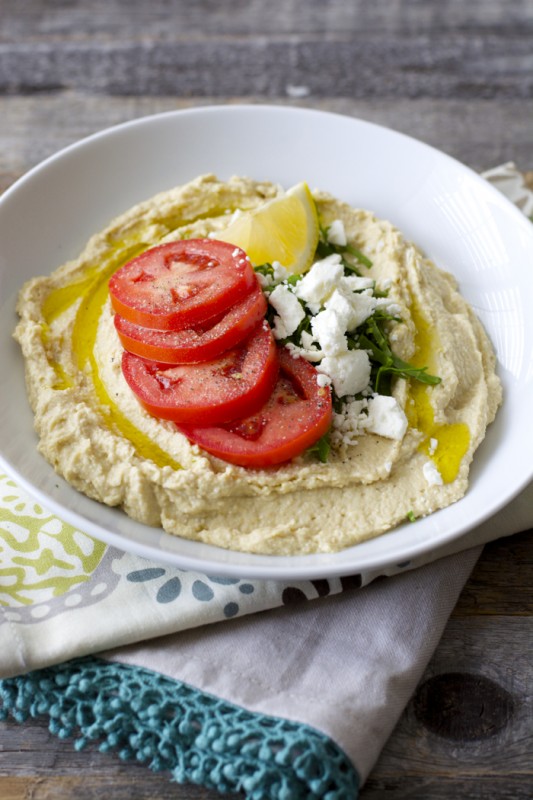 So while I guess I will have to get back in the swing of things I am still trying to enjoy my girly foods every now and then!
I whipped up this Easy Feta Hummus to snack on. This hummus is so simple, just a few basic ingredients and about a minute of work gives you a nice, fresh Greek inspired spread!
I spread this on toast and quesadillas in addition to eating it with crackers and veggies. It is the perfect quick and easy snack that is healthy, too!