This Hot Cocoa with Espresso Whipped Cream has under 4 net carbs and makes the perfect low carb, keto hot cocoa recipe!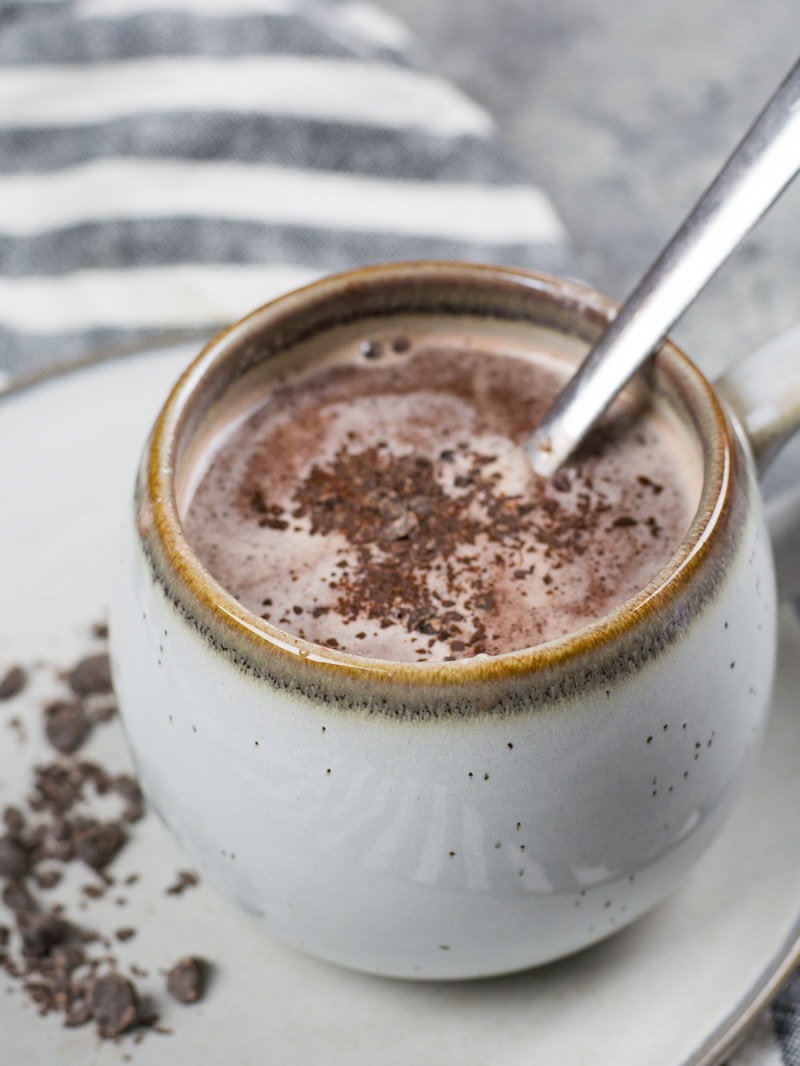 How do you make Keto Hot Cocoa?
This is an excellent base recipe that you can customize based on your taste preferences. It is also extremely easy to add additional fat to in order to make "bulletproof" Keto Hot Cocoa if you wish. This recipe only requires a few ingredients:
Unsweetened Almond Milk
Keto Friendly Sweetener
Cocoa Powder
Lilly's Sugar Free Chocolate Chips
Vanilla Extract
Sea Salt
The addition of the espresso whipped cream only requires a few more ingredients including heavy cream, keto friendly sweetener and espresso. This step is optional, but I love the delicious rich flavor it adds to the hot cocoa. It makes this drink resemble a mocha latte a little bit and adds additional fat.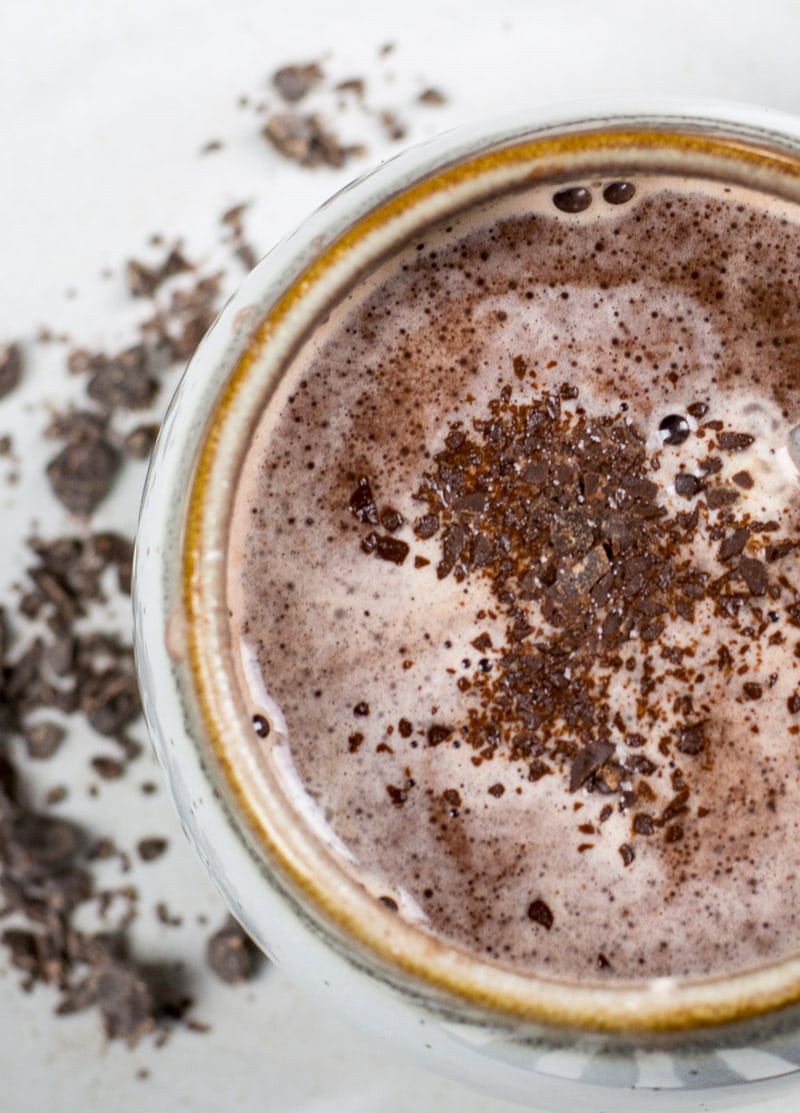 How do you make Espresso Whipped Cream?
There are two ways to make Espresso Whipped Cream, using a blender or an electric mixer. This recipe makes a small batch of espresso whipped cream, enough for 2-4 cups of hot cocoa, depending on how much you like. I prefer to use my blender because it is quick and easy. Simply combine the heavy cream, sweetener and espresso in a blender and blend on high in 30 second increments until whipped.
Alternatively, you can use an electric mixer with a whisk attachment and beat until stiff peaks form, this takes 4-6 minutes and works best when the bowl has been chilled.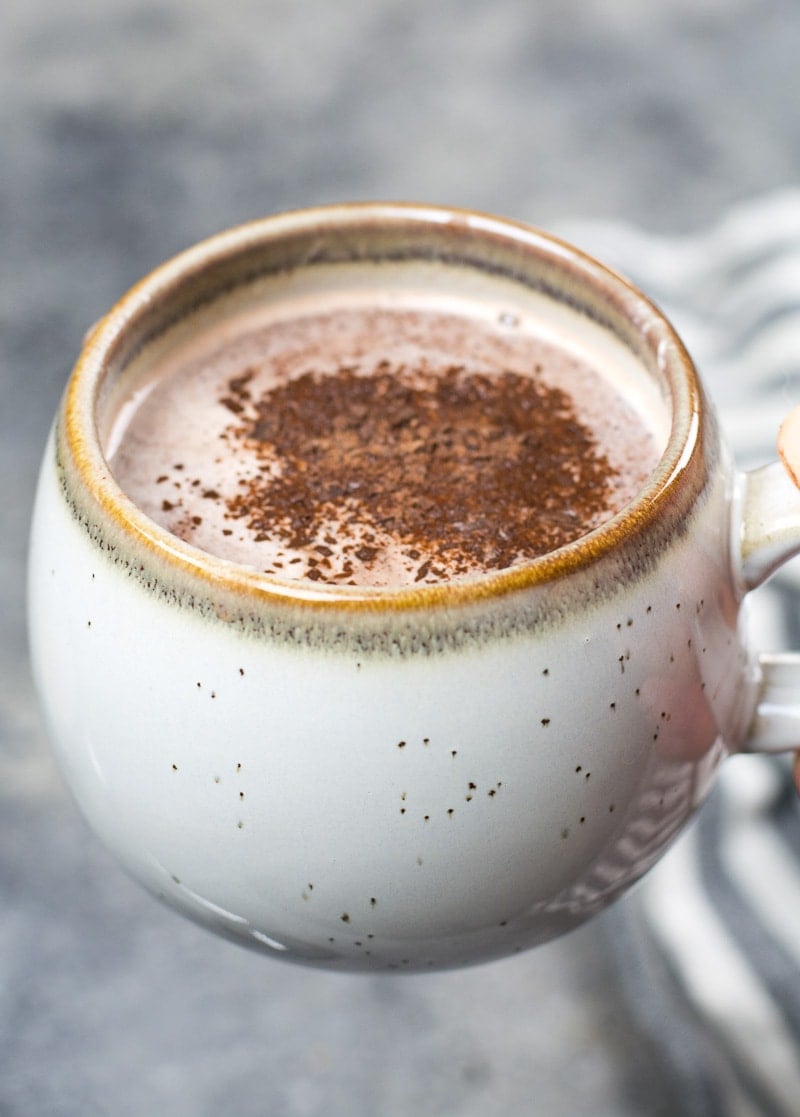 What are some other Keto Coffee Drinks?
Other Easy Keto Recipes
If you are new to Keto try my favorite Sausage Egg and Cheese Bites, they contain less than one net carb per bite and they are perfect for meal prep! One of my favorite easy low carb dinners is this One Pan Cabbage Casserole. It is so easy, cheesy and delicious and it has less than 9 net carbs per serving. Some other favorites, Keto Chocolate Cookies, Pimento Cheese and Bacon Stuffed Peppers and Sausage and Cream Cheese Pinwheels!