These Mediterranean Hummus Tostadas are an effortless idea for entertaining! Crispy tostadas are topped with creamy hummus, tender chick peas and fresh veggies!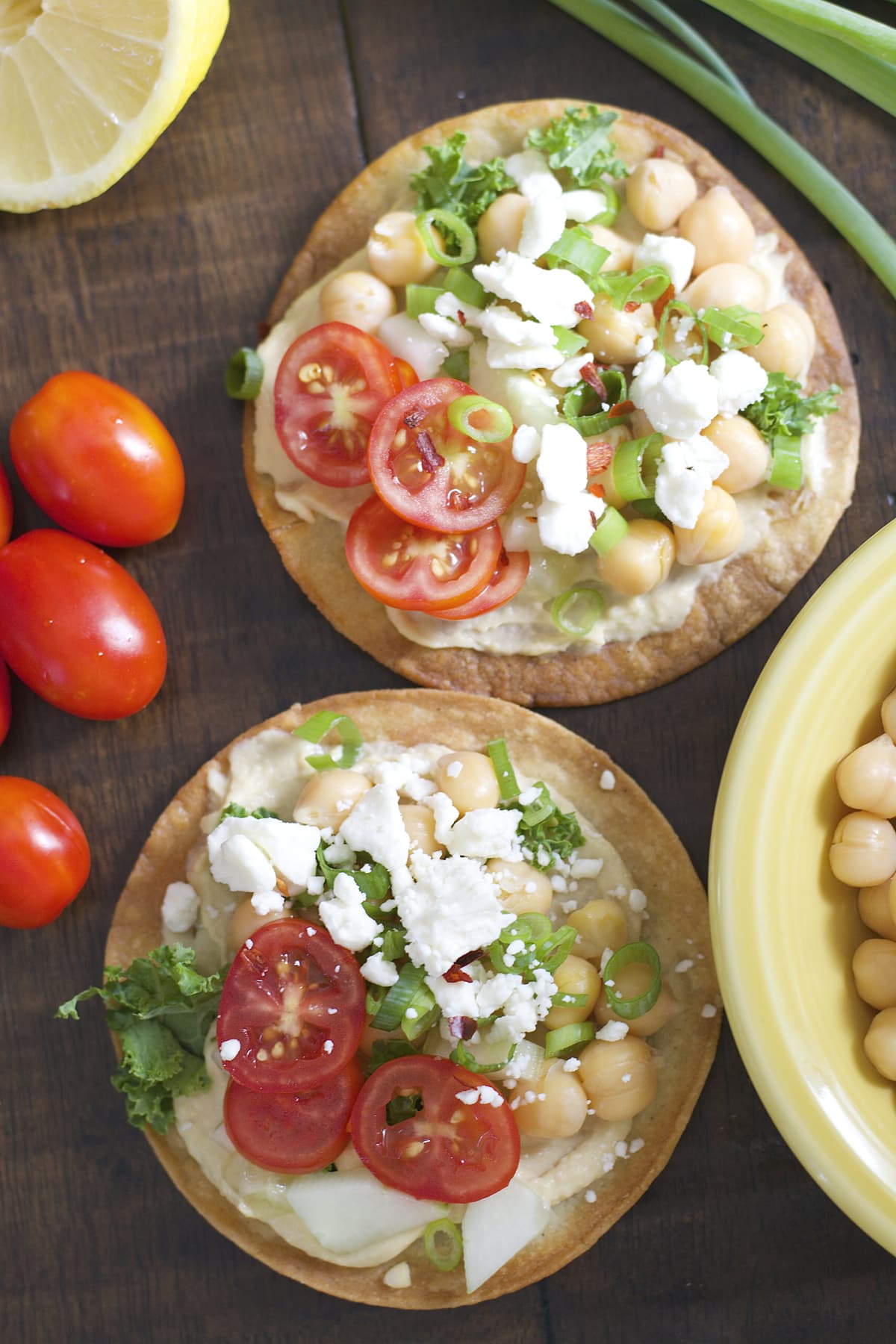 I've been holding out on you. I have news! We moved! For about 8 months we have been searching for a small farm but most of the time this search seemed impossible. We were looking for a couple acres of land so our dogs could have some space to roam, and something more private than our home tucked neatly in a subdivision. Just when we had given up all hope a little gem was listed for sale and it was perfect. The home had acerage, a barn and a huge garden. Within 48 hours of listing the home we had a contract on the house and the ball was rolling!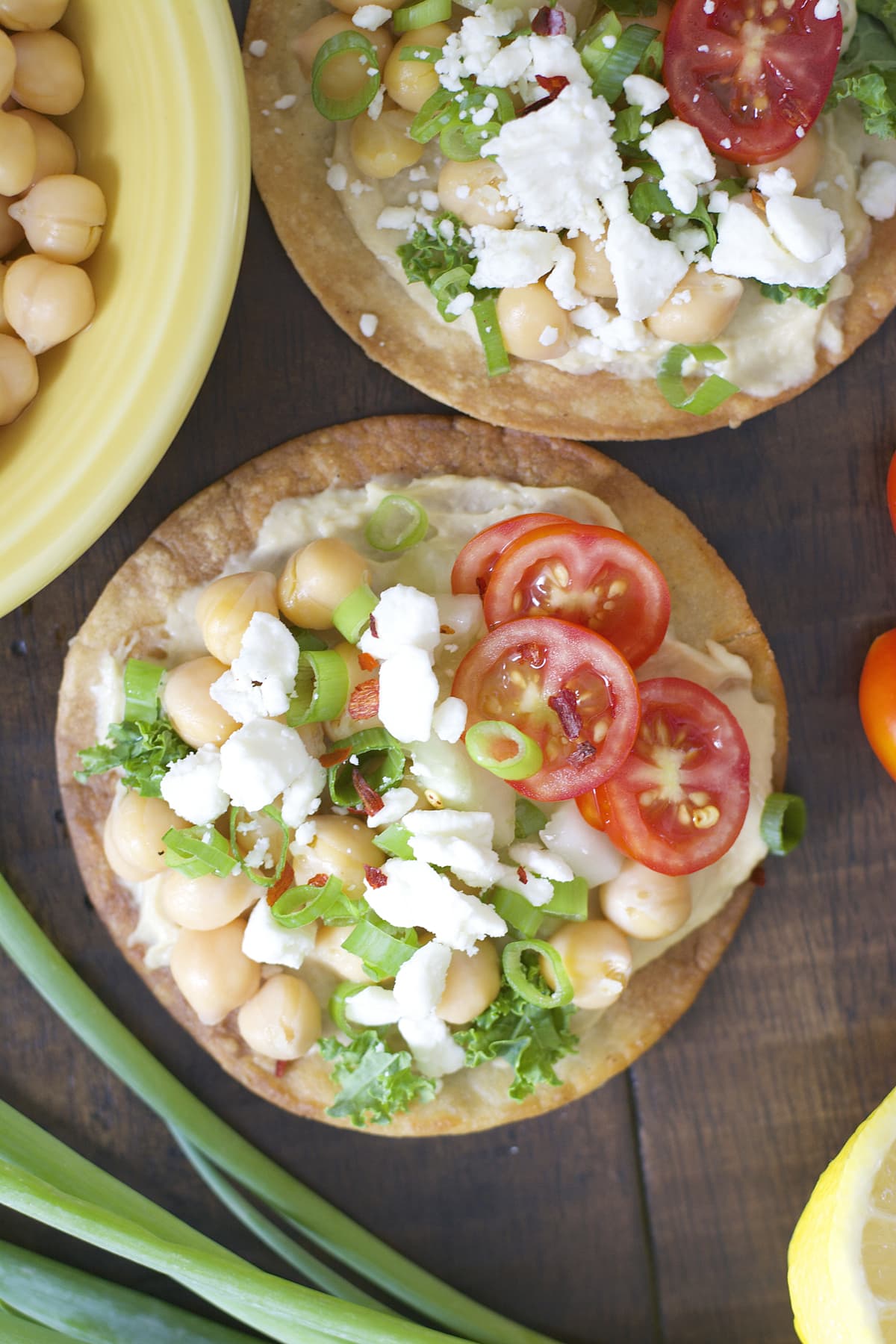 We moved in last week and it has been a huge weight lifted off my shoulders. We have more space, we can enjoy sitting on our patio without crazy neighbors or a busy road right next to us. Actually the only neighbors we have are the goats on one side and the donkeys across the road! ha! It has been blissful!
Since we have been so busy I haven't done much cooking. This dish is actually coming to you by accident because I created it using the odds and ends we had on hand plus a few veggies from the new garden. I will preface this by saying this isn't actually a recipe, more of an idea. Since this is the kind of dish you can alter based on what your preferences are or what you have on hand I am not listing measurements below, instead I'll walk you through it!
We start with a tostada. You can buy these in the ethic aisle at the grocery but I made my own by heating a skillet to medium heat and putting just enough canola oil in the pan to cover the bottom and fried a soft corn tortilla until it was crispy, then placed it on a paper towel lined plate.Spread a nice layer of your favorite hummus on the tostada. I use the supremely spicy by Sabra but you use whatever you like or make your own! Then top each tostada with drained and rinsed chick peas.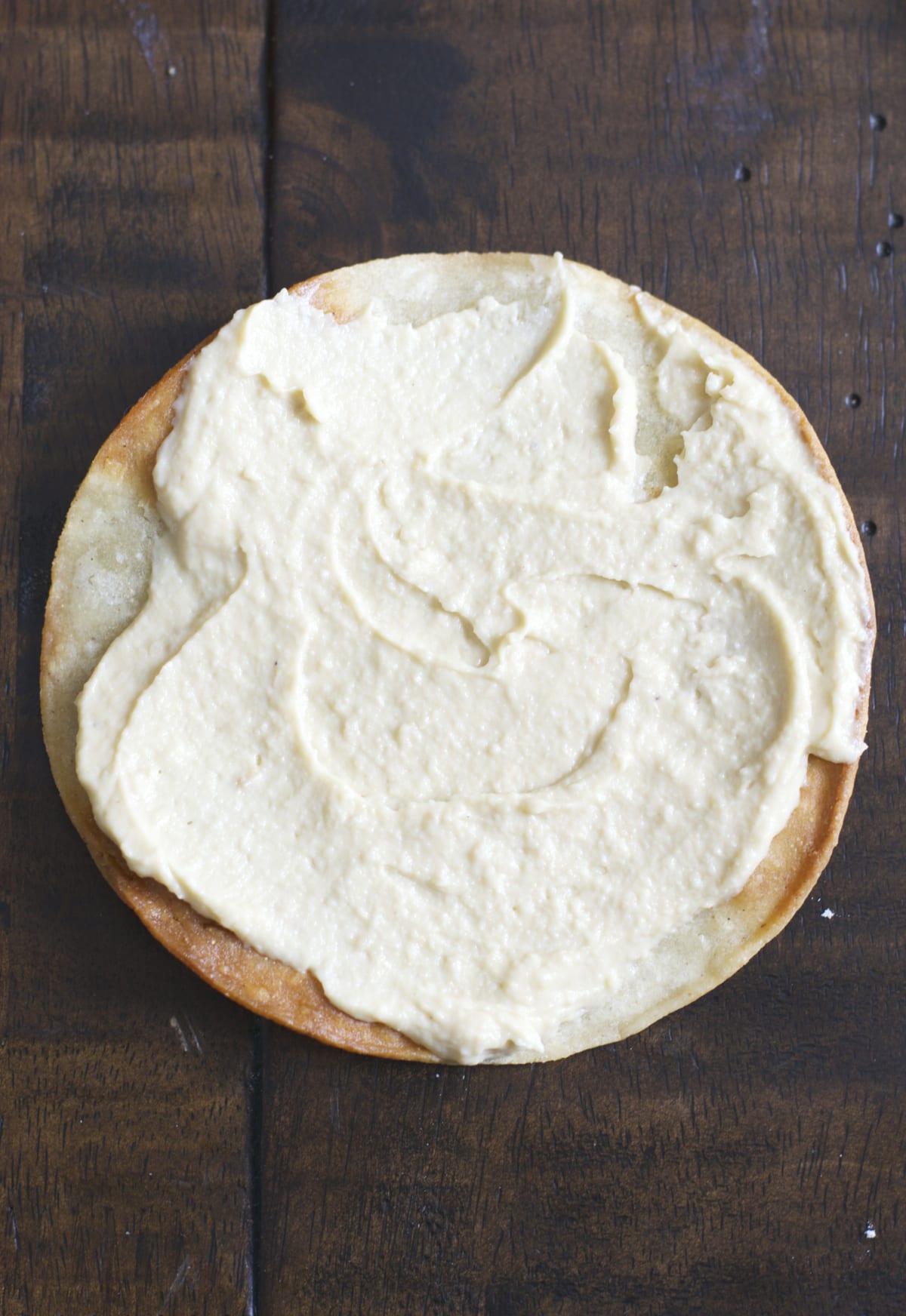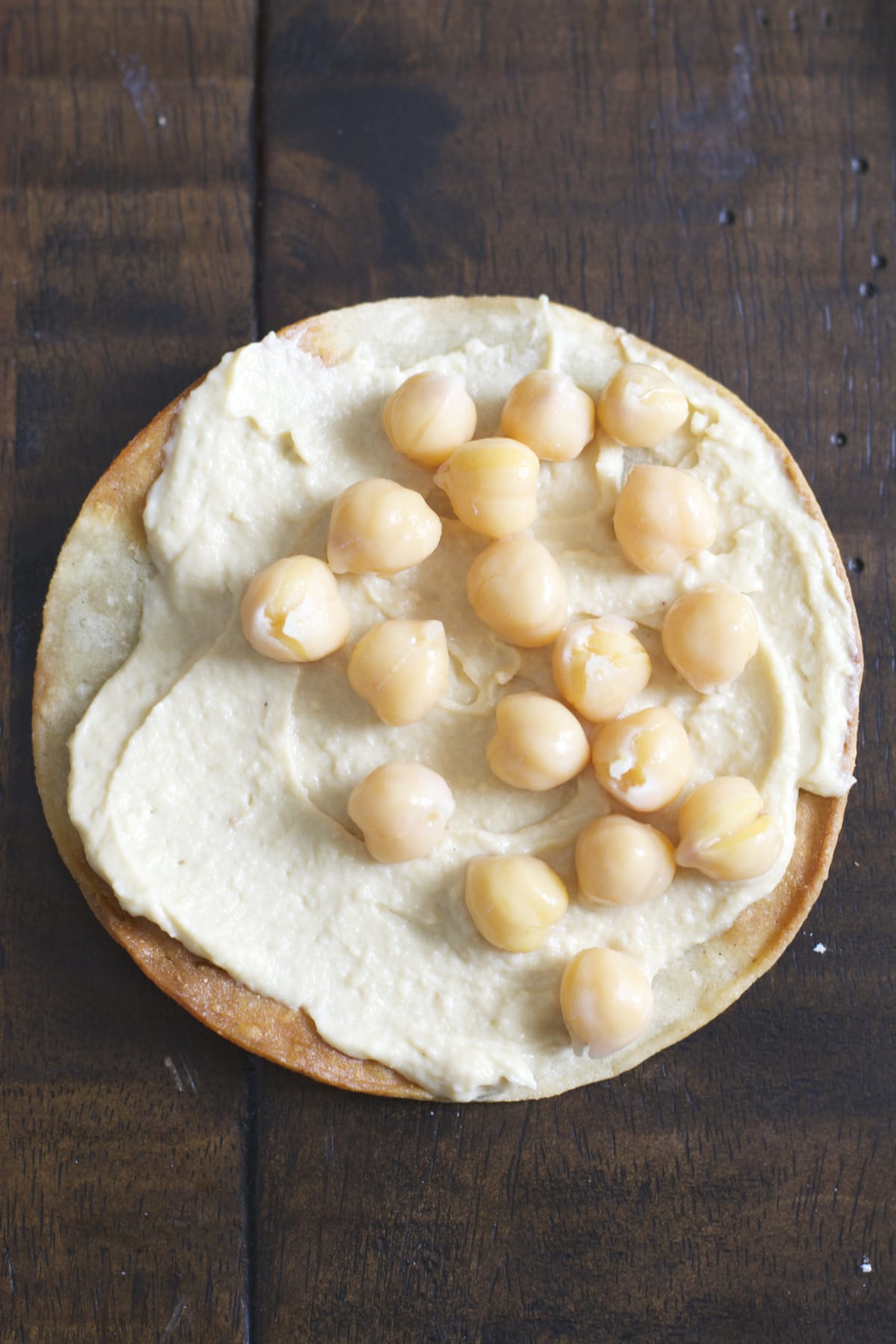 Then it is time for the veggies! Feel free to use what you have on hand. I used a bit of kale, chopped cucumber, tomatoes, green onions and of course a good dose of tangy feta cheese!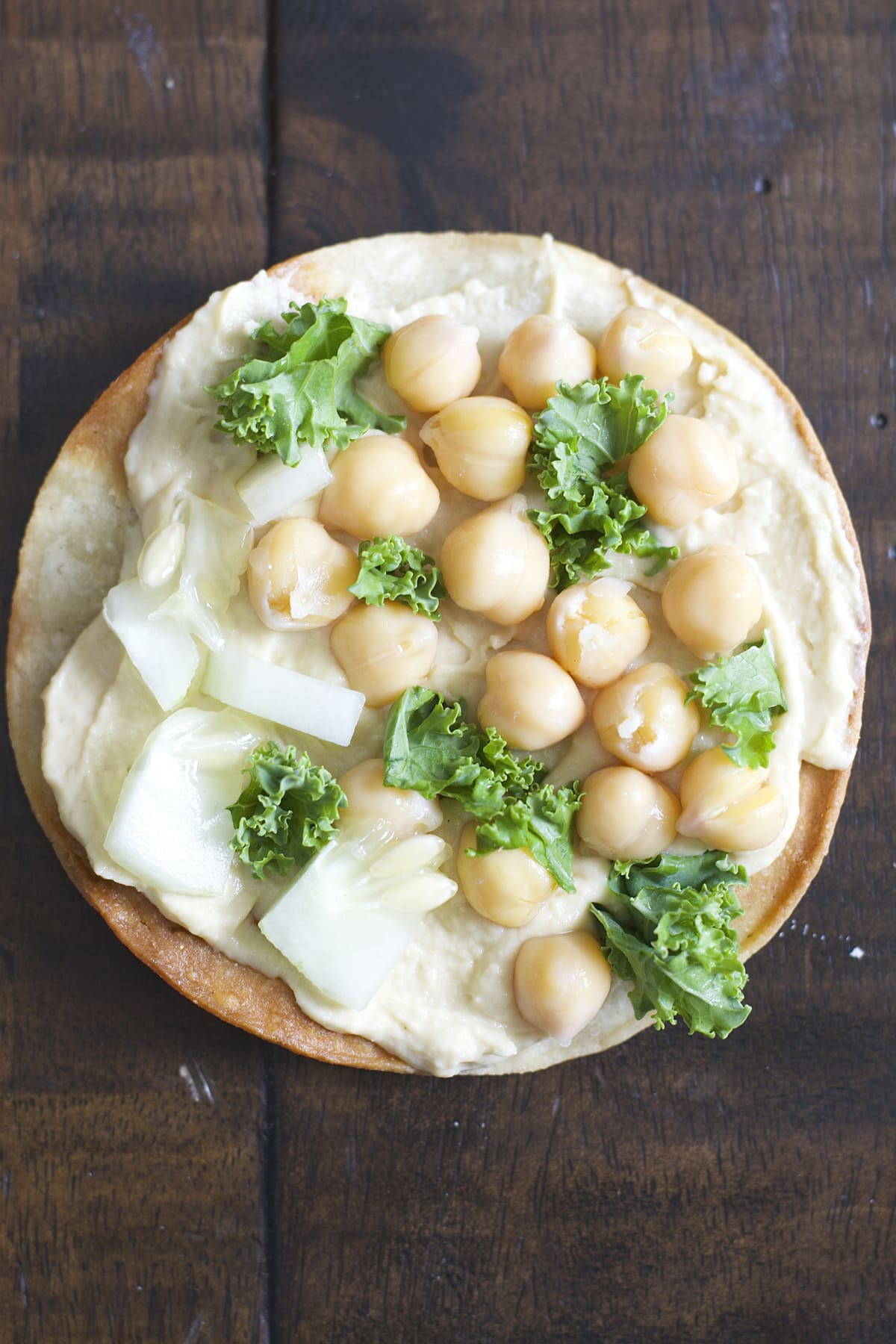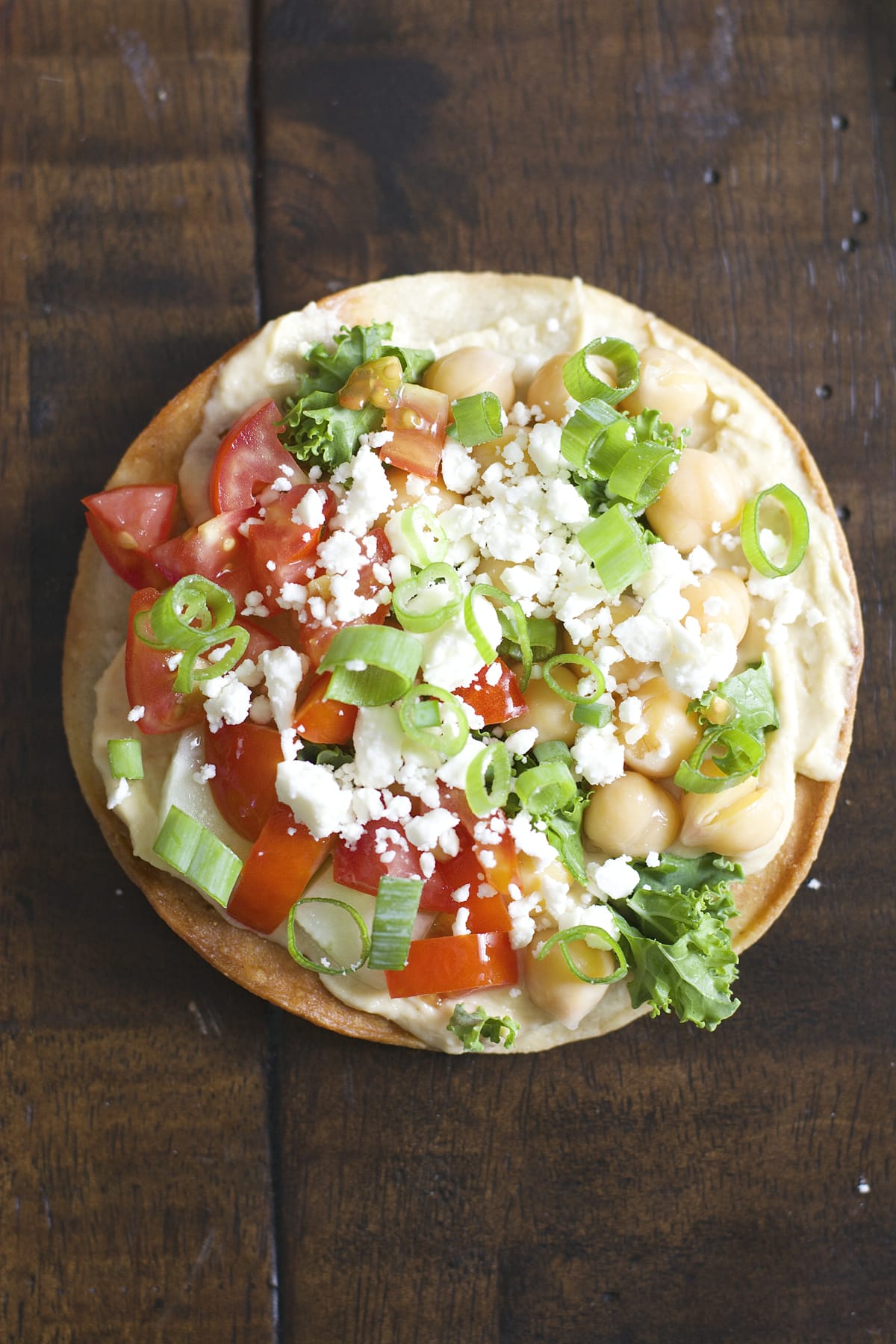 This is a great idea for a healthy dinner or even a fun Summer entertaining option because you can lay out a selection of hummus and veggies and your guests can build their very own Mediterranean Hummus Tostadas!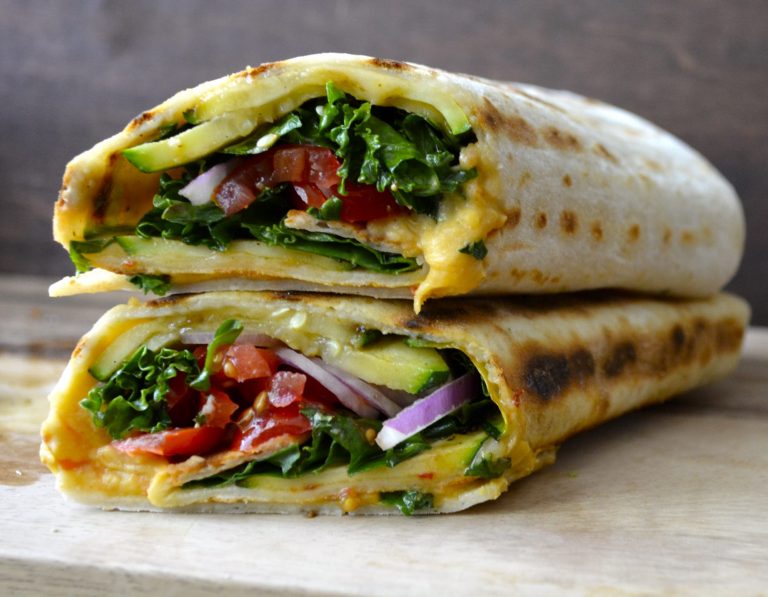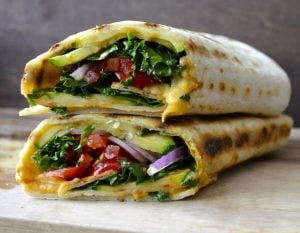 Grilled Zucchini and Hummus Wraps.