Tender Lime Beans are combined with tomatoes and peppers and tossed in a zesty sauce! Grab some chips and get to snacking! You will love this easy Lima Bean Salsa!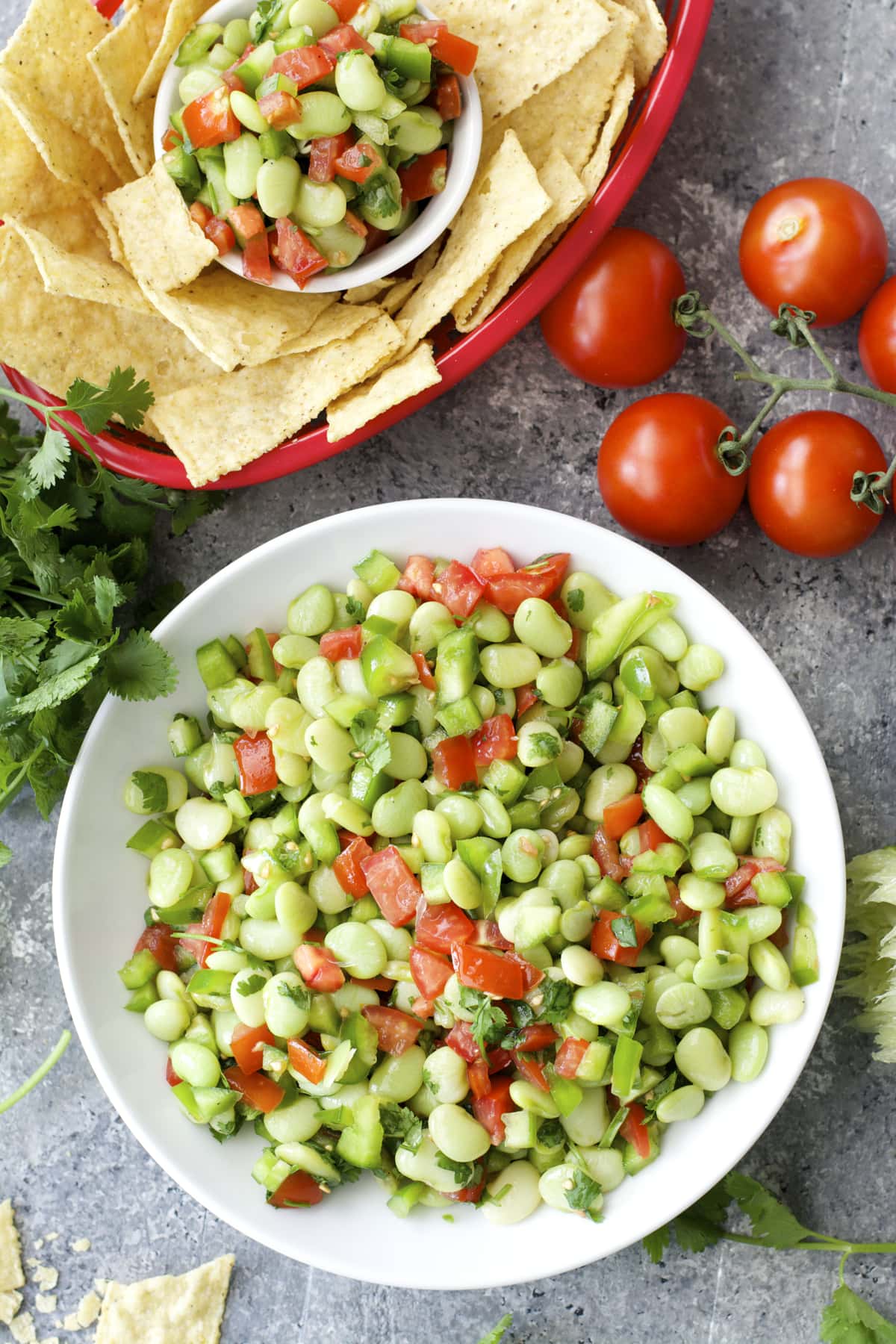 If I were stranded on a desert island and could only take three things with me one of them would probably be lima beans. To tell you I love them would be an understatement, they are my favorite. Love love love lima beans. But the funny thing is you don't see these little green gems pop up very often, which is such a shame! So I set out to create the perfect easy and delicious appetizer staring lima beans!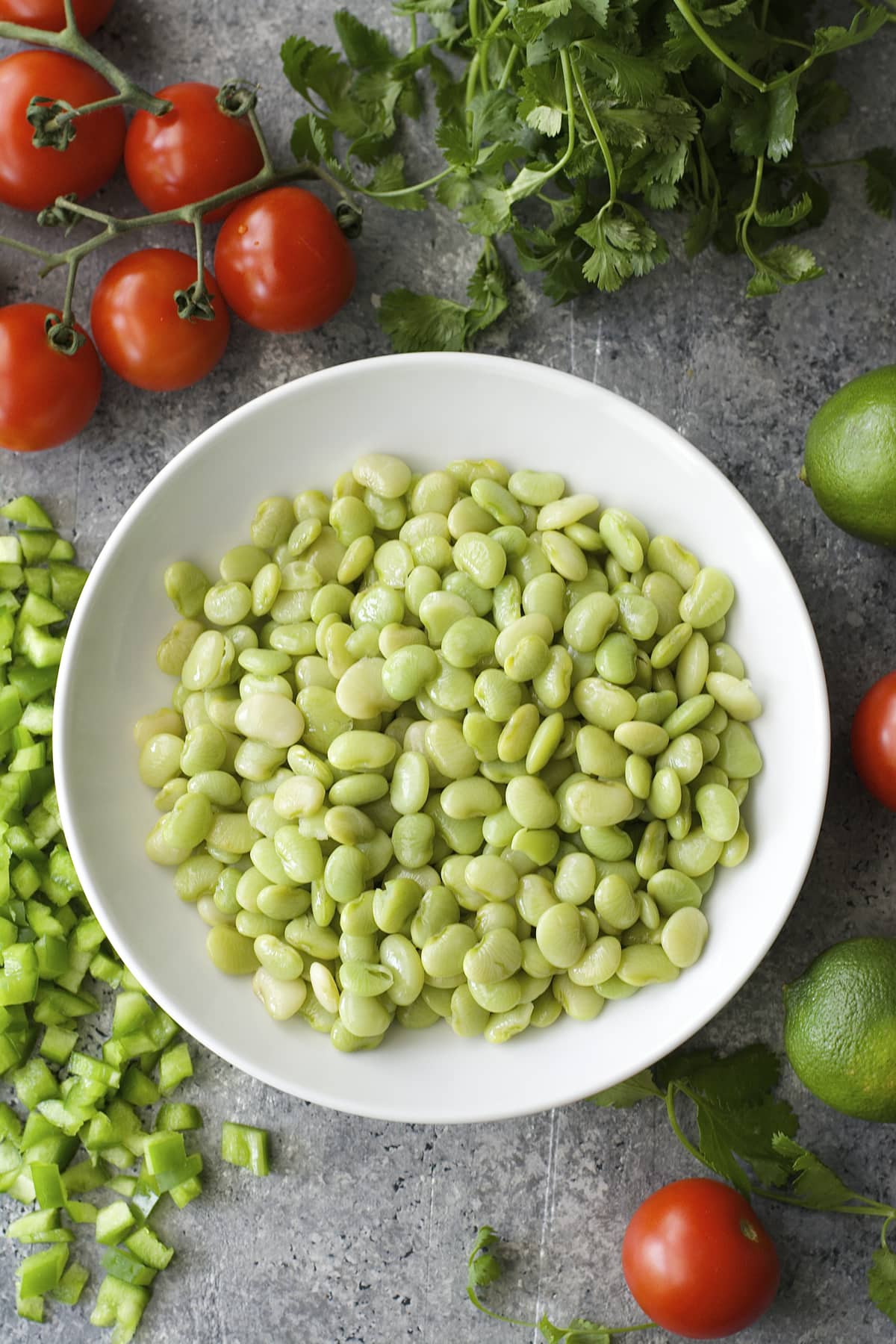 This recipe is from my Five Ingredient eCookbook. The eBook came out last October and all of the great Fall recipes like Pumpkin Pie French Toast and Sweet Potato and Bacon Pancakes were getting all the love. The Summer recipes like this one were kind of irrelevant at the time so I wanted to spotlight this salsa because it is so perfect for Summer!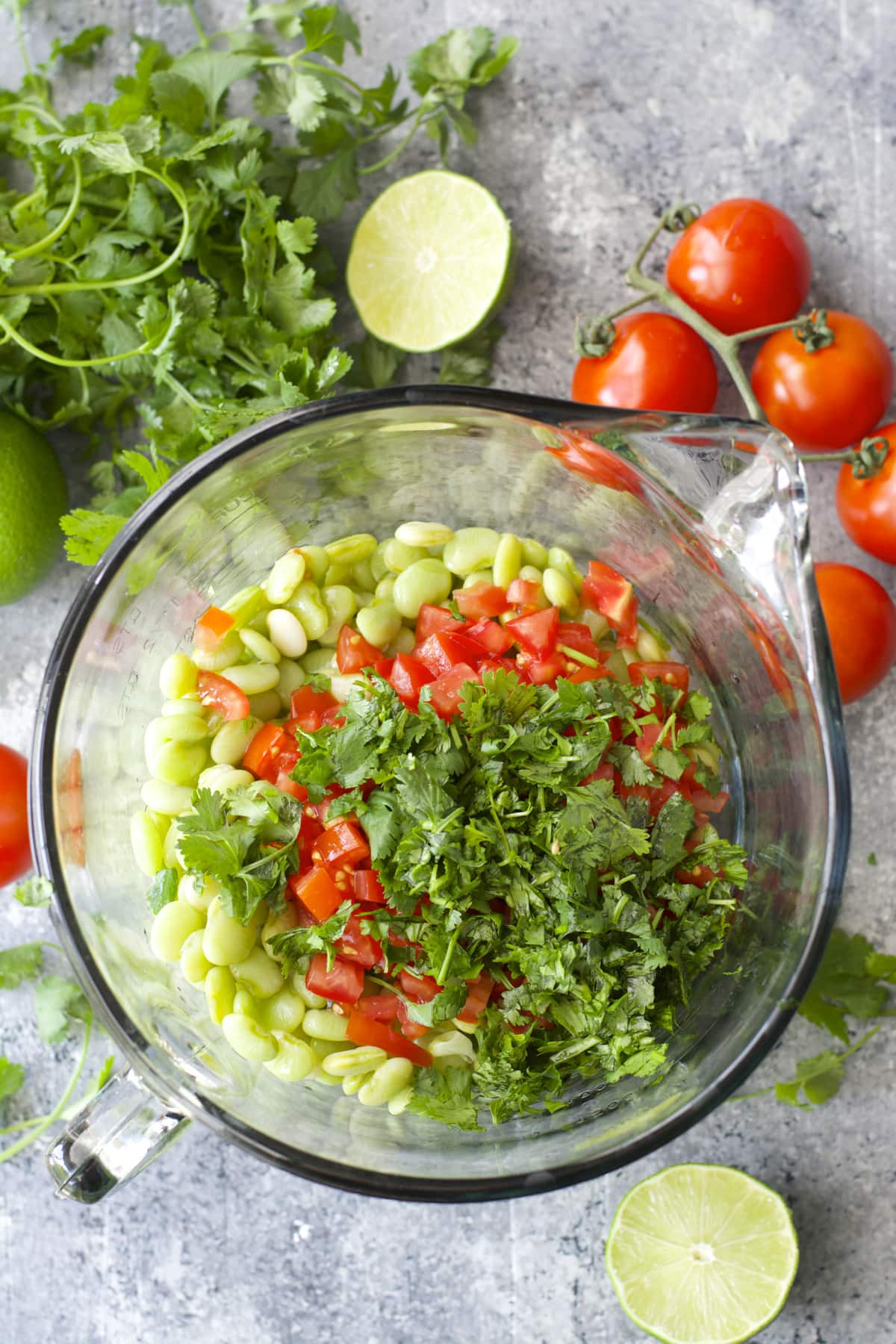 This salsa comes together pretty easily, you don't need to do much prep work at all! Just cook your lima beans in boiling water until they are nice and tender and rinse with cool water, then set aside. Then just chop your tomatoes, green bell peppers and cilantro and combine with a bit of lime juice and salt and pepper to taste. Chill your salsa and serve with tortilla chips!
Viola! The perfect Summer appetizer!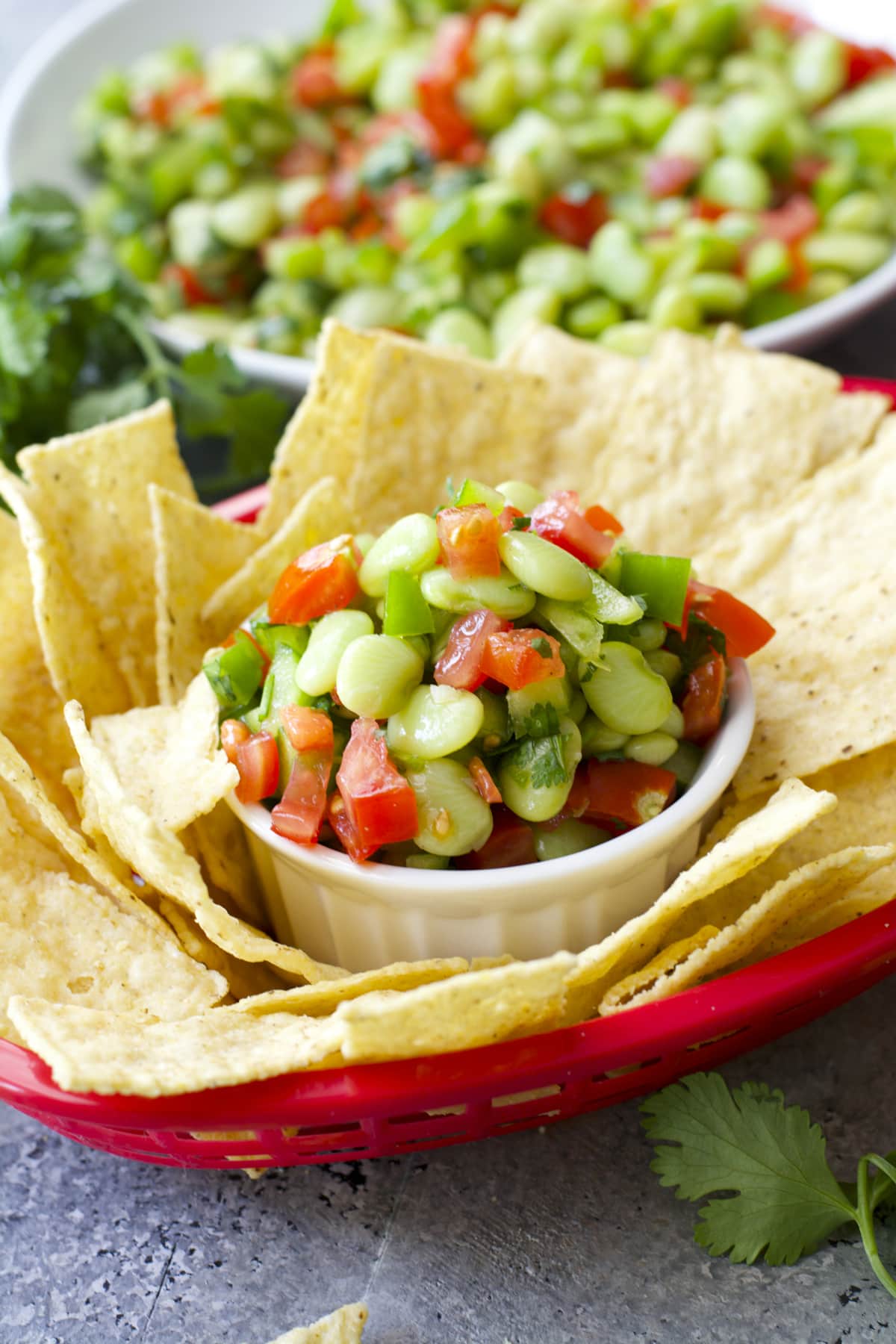 Other Easy Appetizers