These Spicy Drumsticks with Mexican Rice are made in ONE pan and ready in under 30 minutes!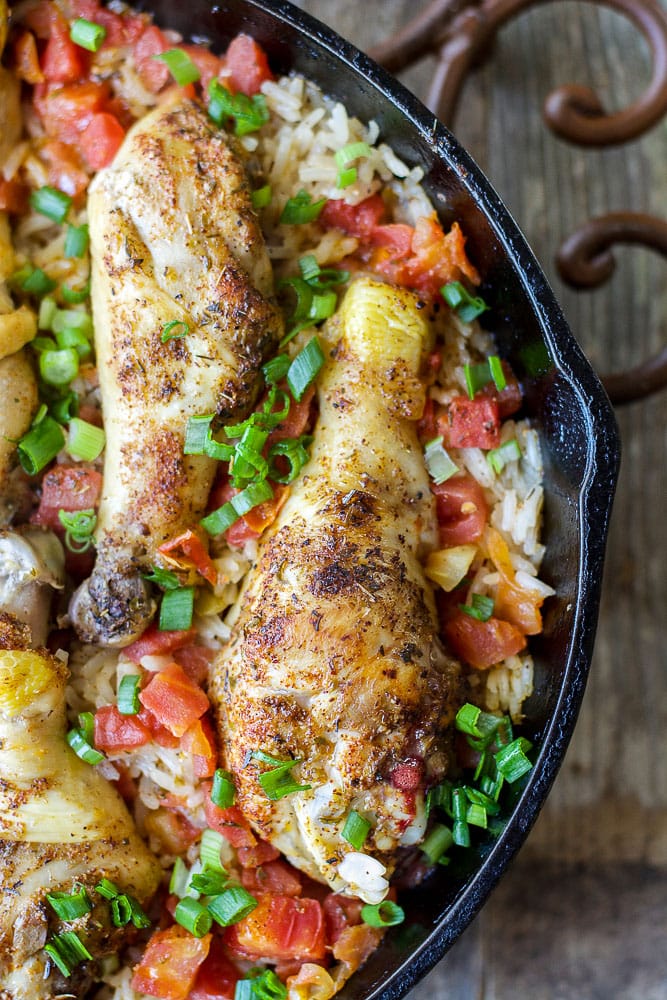 How often does your family have Mexican food? Weekly? Or maybe you are an every other day kind of family? We go through fazes, we will have tacos, nachos, nice big taco salads or pollo con queso every night for a week then we are over it for a little bit. Lately, we have been on a Mexican kick. One of the things I love about that cuisine is how easy it is to make a filling, healthy meal. You can always sneak in extra vegetables and top it with healthy toppings like guacamole or pico de galo instead of cheese and sour cream (though I've been known to use those too!)
This is a really easy dish and it only requires five ingredients. Yes! It's that easy! One of my favorite things about it is that it keeps really well, so sometimes I make this ahead of time and then just reheat whenever we are ready for it. Here is how we make it! Heat a nice big skillet to medium heat and add a little olive oil. Toss drumsticks in your favorite taco seasoning in a plastic bag until they are completely coated. Sear your drumsticks until they have a nice color.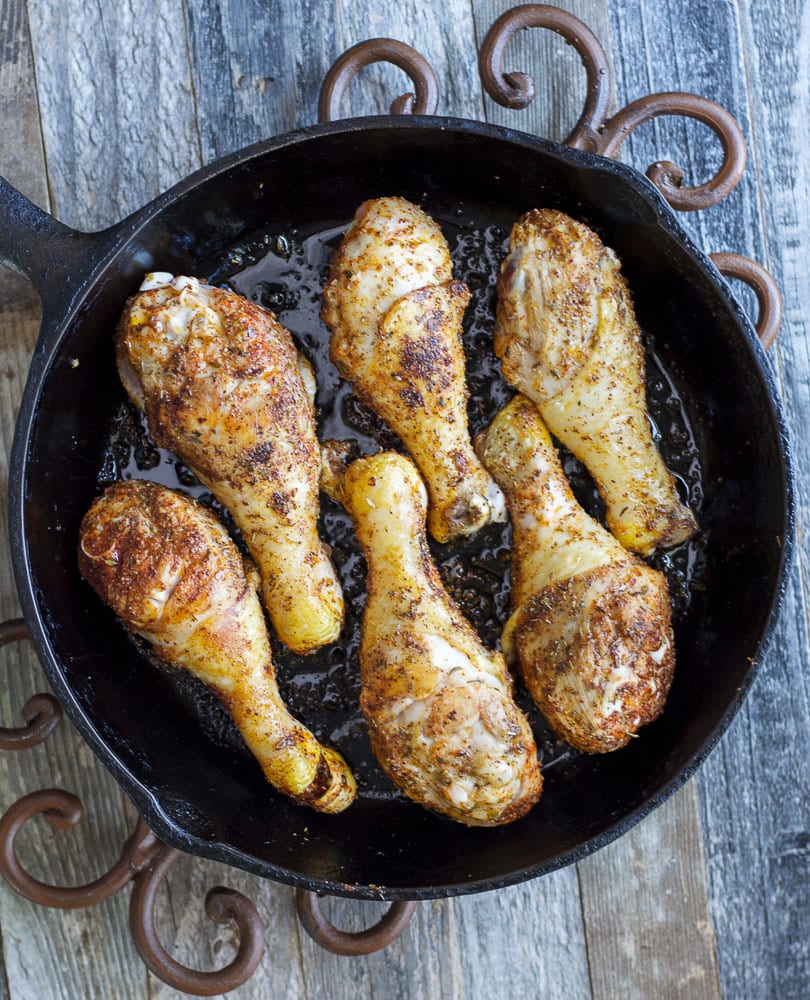 Add water, and a can of ro-tel to the skillet and bring to a simmer. Add the rice, cover and reduce to low. Until all the water has been absorbed. That is it! This is such an easy and filling dish, we love it! Top with whatever Mexican fixings you like! This is a great meal prep option because you can split this up into separate containers for easy lunch and dinner portions.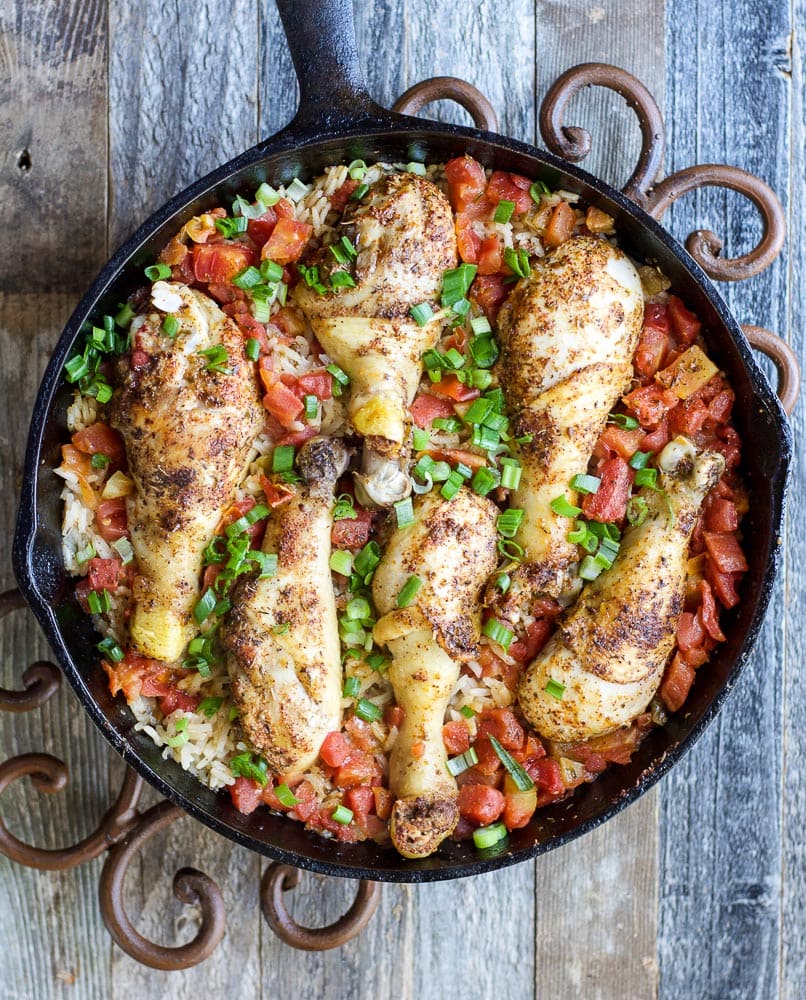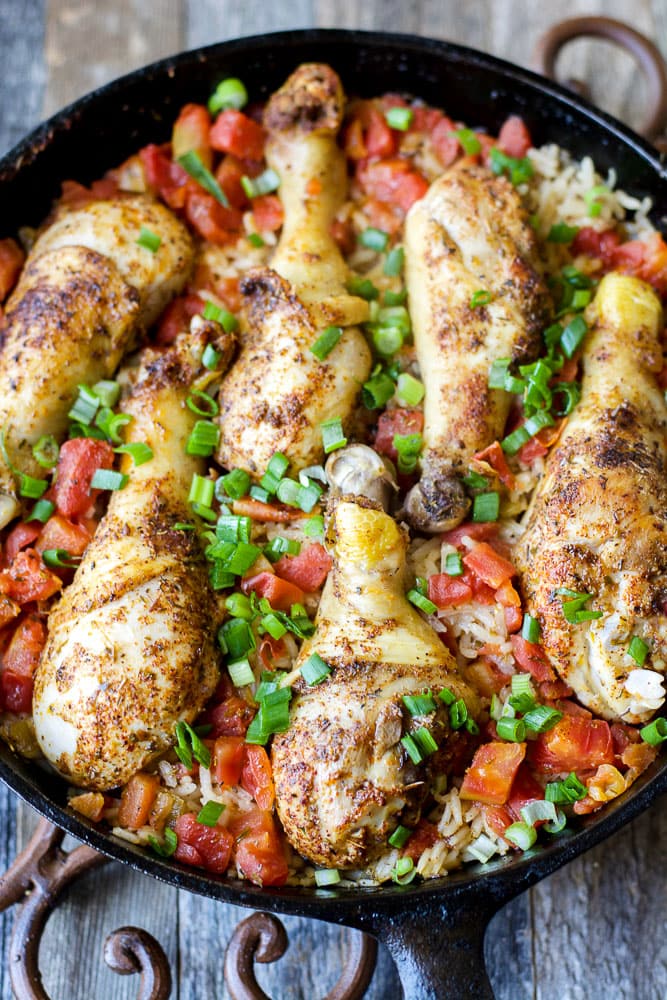 Other Easy Recipes