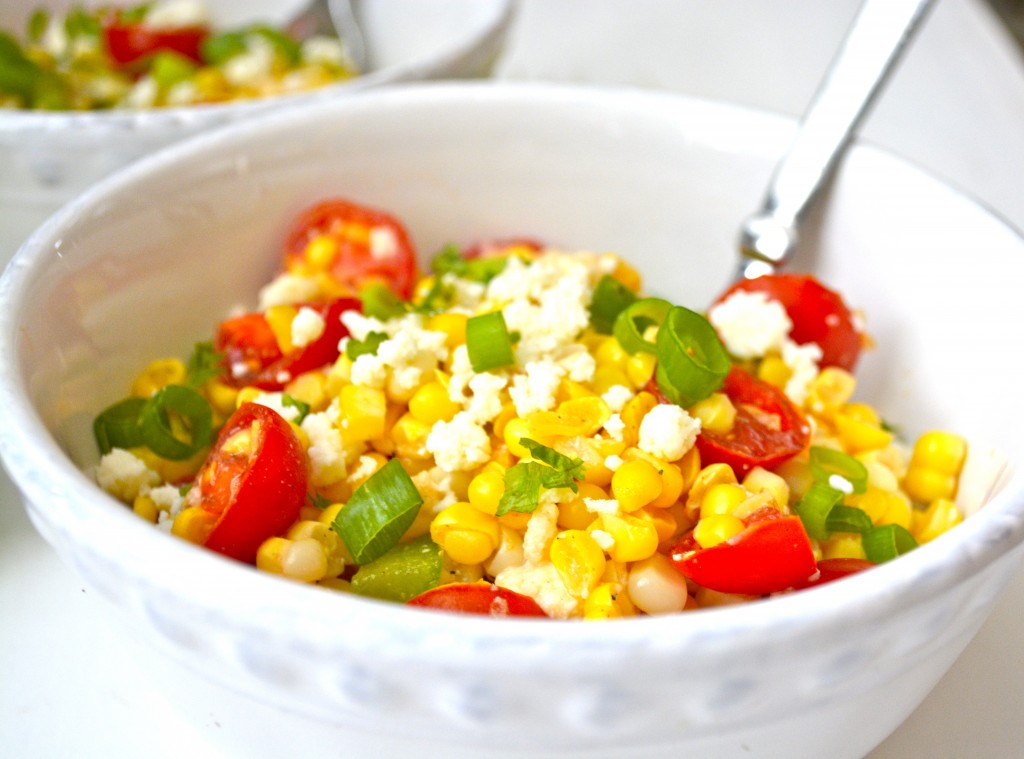 If you follow me on Instagram you know I am a total sucker for the Farmers Market. My Saturday morning ritual is to make the trip downtown, fight someone over a parking spot, circle the whole market twice, scope out what looks good, load my arms as full as I possibly can, then hitting up this little coffee shop on the corner.
I love it. It just seems like such a great way to start the weekend. There is usually a band playing from one of the upper floors of the downtown shops. It is the only time this place we live in now actually reminds me of the town I grew up in. The community, the fellowship, the good food. I love it all.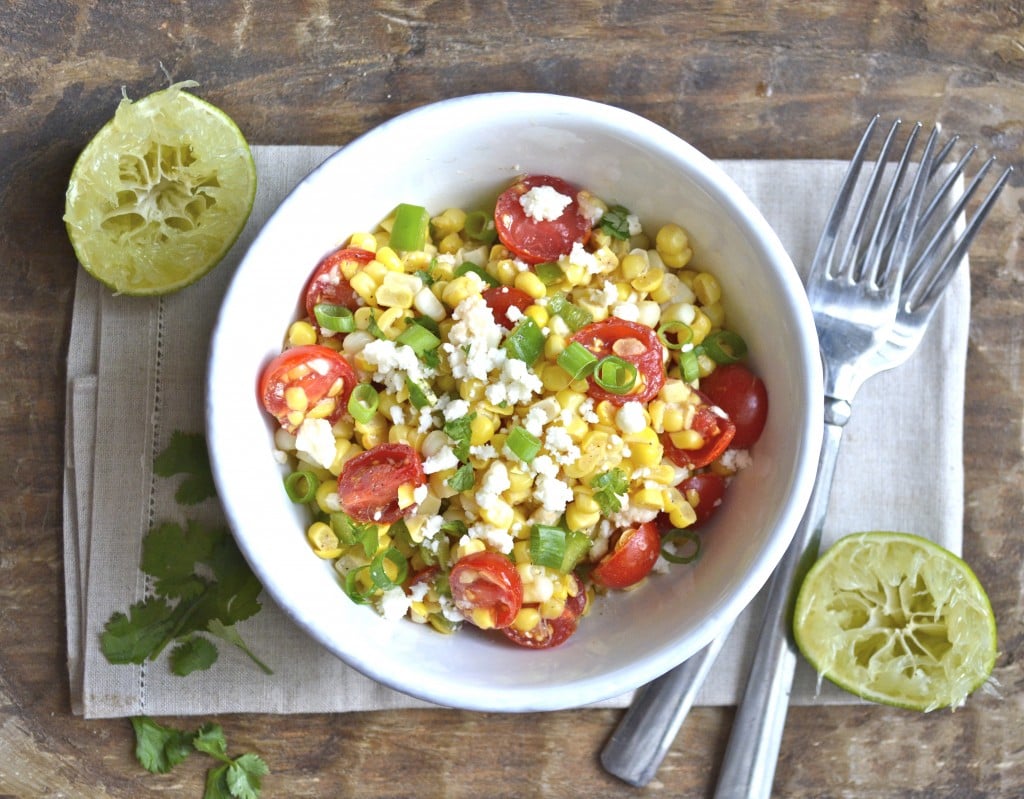 Last week I ended up with a load of sweet corn because I just couldn't help myself. I knew from the start I wanted to grill it. I just didn't know what else I wanted to do. Ultimately, I settled on corn salad because the tomatoes I had were absolutely perfect and I knew the combo would be amazing.
It definitely did not disappoint. I grilled the sweet corn, cut it off the cob and threw in some halved cherry tomatoes, a chopped bell pepper, lime juice, cumin, garlic salt, and a little pepper. I topped the salad with a little crumbling cheese and some chopped green onions and cilantro. We ate this with steak, but the leftovers were great with tortilla chips or in a quesadilla.