It is pretty rare for me to post recipes that aren't my own creation. Really, the recipe development is my favorite part of this whole blogging thing. I love when an idea pops in my head, I make it happen, take a picture, write about it, post it here, and then hear what you guys think. I love it, it is super satisfying that a little thought I had becomes a reality in your kitchen. I love it even more when you comment, post on instagram or tell me on Facebook. You guys make my day over and over. And for that, I am so super grateful!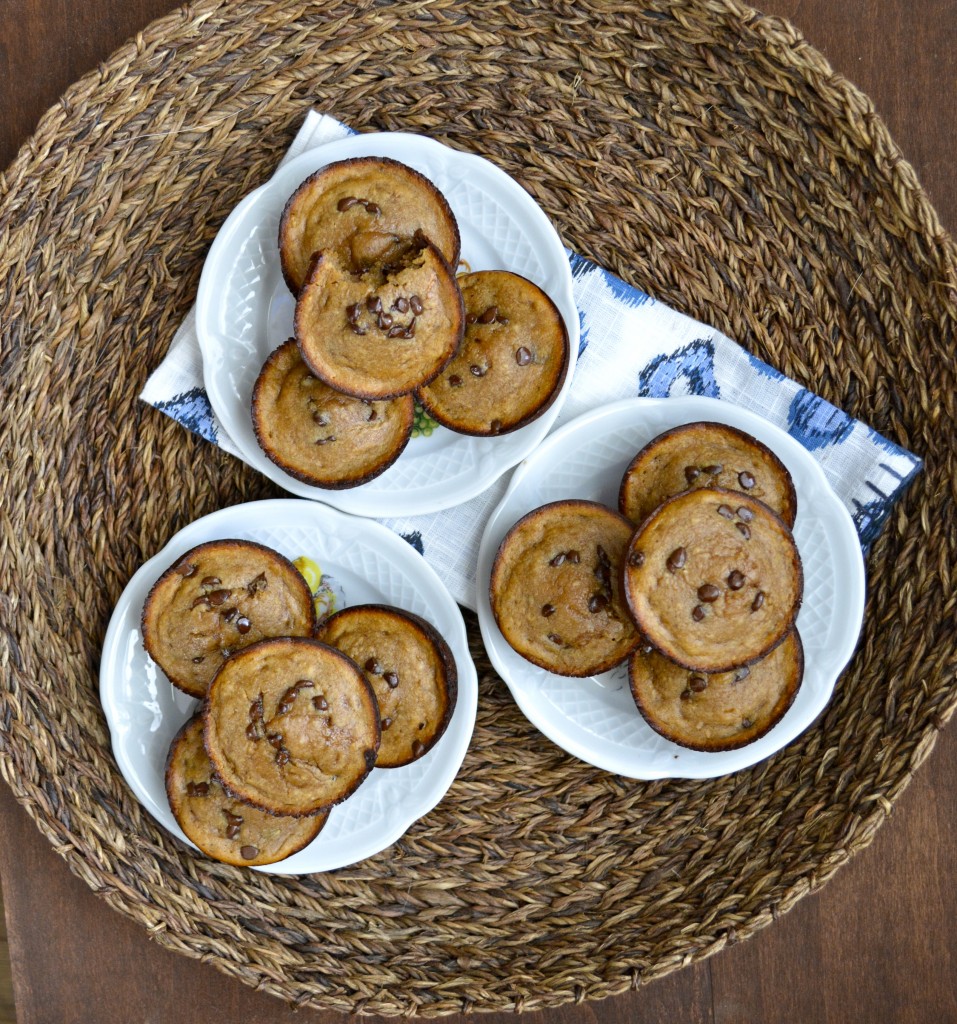 Today's muffins were not my idea, they were Averie's. She had me at peanut butter and banana, but when I realized there was no flour in these I was sold! Gluten free flour can get pretty pricey so if I can make muffins for breakfast that have absolutely NONE in it, I am game! I did alter the recipe a bit because I needed twelve big filling muffins.
Your probably wondering what makes a muffin a muffin if there isn't anything to bake with! Turns out, magical things happen when you blend up a couple of well chosen ingredients. These little guys are full of ripe bananas, peanut butter, honey, protein powder, chocolate chips, and a bit of baking powder. Just toss all of your ingredients right into your blender, give it a whirl and your nearly done!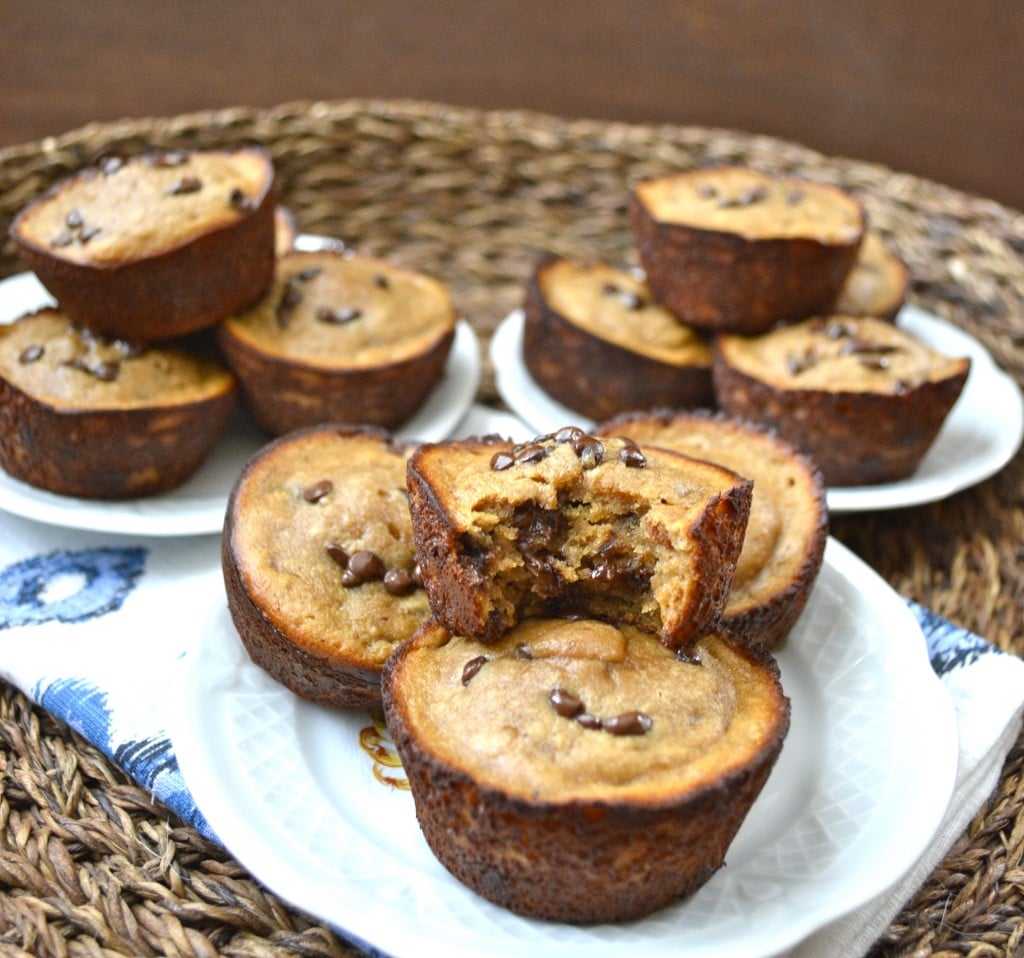 I love that they are basic pantry staples you probably already have on hand. And I don't know about you, but I find my self almost always having a couple extra ripe bananas around! Now, finally a recipe to use them up that isn't banana bread!

Just in case your looking for a quick, easy and healthy snack keep this one in mind. We loved it for breakfast with a big tall glass of milk, but you could also leave out the chocolate chips and have an excellent road trip snack! Easy to pack and no mess!

Peanut Butter Banana Protein Muffins
Cuisine:
Breakfast, Snack
Prep time:
Cook time:
Total time:
Ingredients
2 large brown bananas
1 cup creamy peanut butter
2 eggs
¼ cup honey
4 tablespoons protein powder
1 tablespoon vanilla extract
1 teaspoons baking powder
½ teaspoon salt
½ cup mini chocolate chips
Instructions
Preheat oven to 400
Place all ingredients except the chocolate chips in a blender. Blend mixture approximately 30-45 seconds or until completely smooth.
Using a spatula or spoon lightly stir in the chocolate chips
Spray a standard muffin tin with cooking spray and scoop batter into muffin tin (I use an ice cream scoop)
Bake 12-14 minutes or until muffins have set.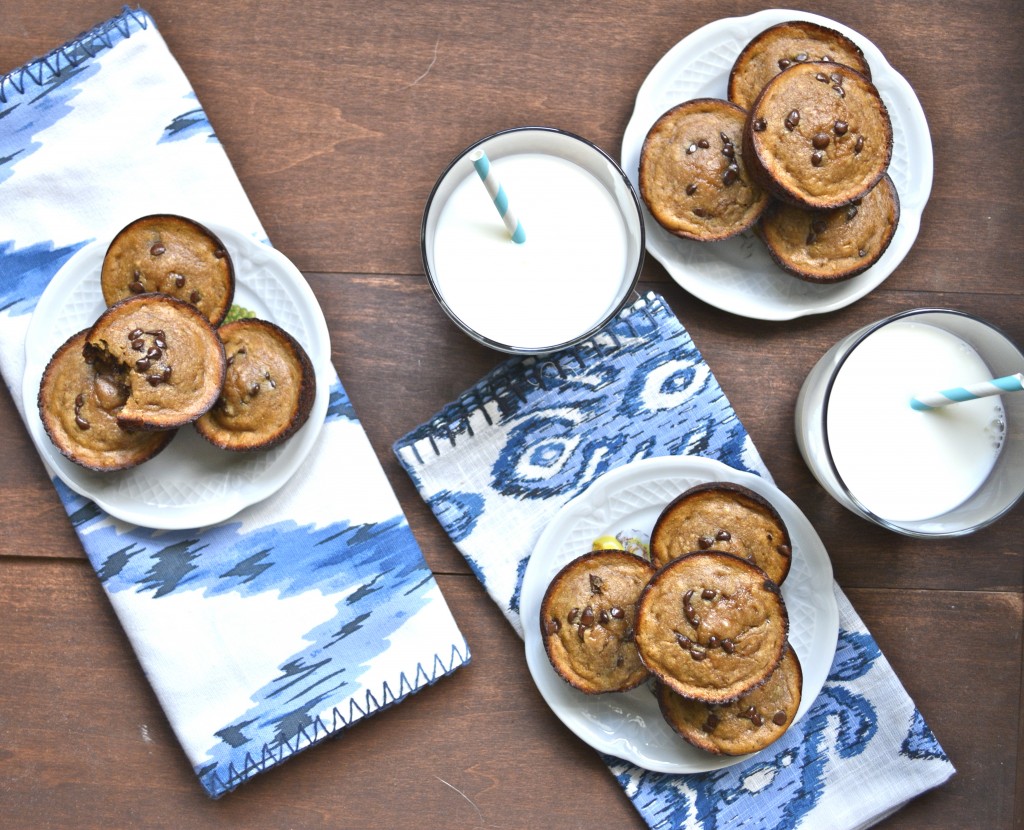 Recipe inspired by and adapted from Averie Cooks.