Creamy almond butter, almonds, fruit, and seeds make these energy-bites the perfect healthy snack!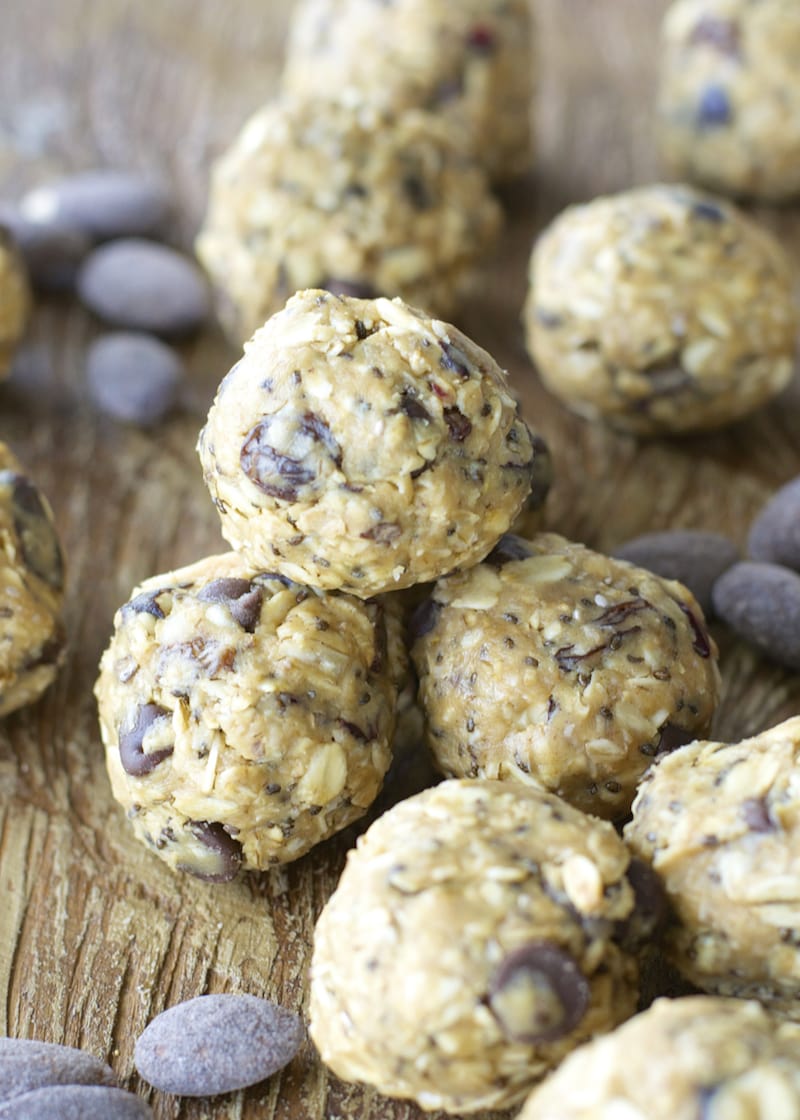 I am always looking for ways to make life a little easier. Having wholesome snacks around the house helps me from reaching for processed, packaged foods. These little bites are a great healthy snack. They are loaded with good-for-you ingredients including almond butter, oats, cranberries, nuts, and seeds! These make a great grab-and-go breakfast, or a mid-day snack to help you keep your hunger cravings at bay! These are also very easy to customize based on your preferences, or the ingredients you have on hand.
Ingredients for Almond Chocolate Energy Bites
Creamy Almond Butter – NOT an almond butter that separates, I like this one
Gluten-Free Old Fashioned Oats
Honey
Chopped Almonds
Dark Chocolate Chips
Dried Cranberries
Chia Seeds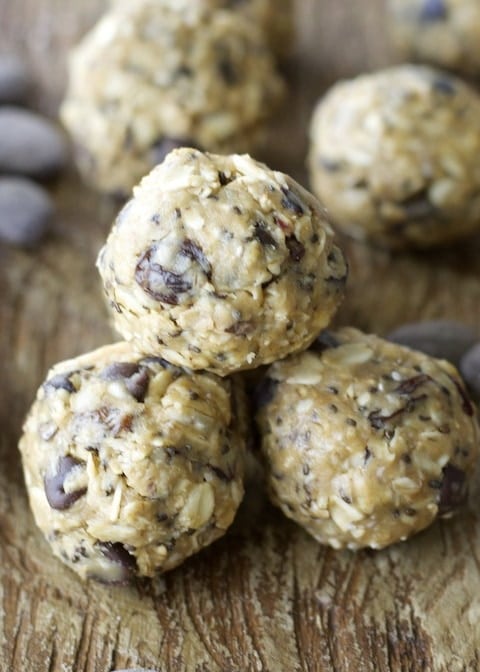 Chocolate Energy Bites Instructions:
This snack could not be easier to make! Just combine all of the ingredients in a large mixing bowl and stir until everything is completely combined. Then you'll roll the mixture into balls and store them in an air-tight container in the refrigerator.
How do I store Almond Butter Balls?
These delicious bites should be stored in an air-tight container in the fridge for up to two weeks or in the freezer for three months. They keep their shape best when still cool, so these are perfect for pulling from the freezer and putting into your lunchbox for a mid-morning pick-me-up!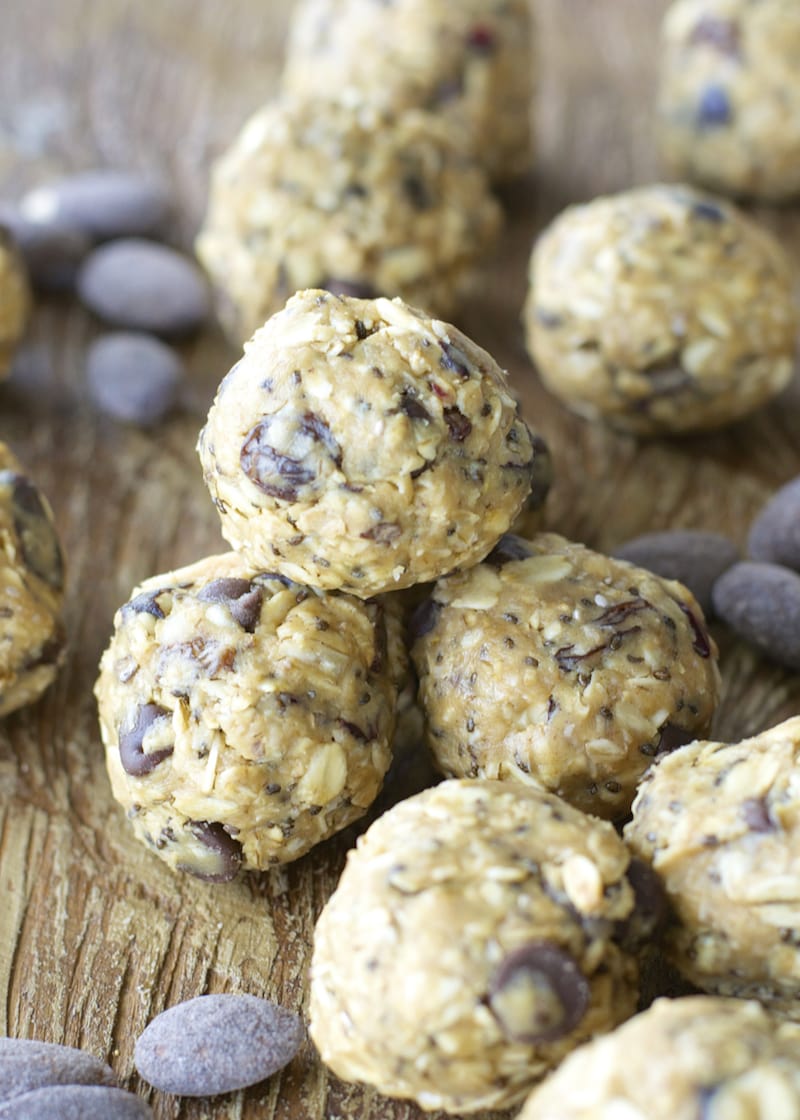 Tips for Making Energy Bites
Use old-fashioned oats – Steel-cut oats are a bit too tough and chewy, and quick-cooking and instant oats are likely to become too soft and mushy to hold up in this recipe.
Honey can be swapped with maple syrup if you'd like, but the extra sticky texture of honey helps these balls bind together.
Use a creamy nut butter that does not separate. I like this one.
Use a small cookie scoop to portion out the balls.
If you have an almond allergy, the nut butter can be subbed for seed butter and the chopped almonds can be substituted with more dried berries.
Other No-Bake Snack Recipes
Save
Save