This Keto Bacon Jalapeno Quiche is an easy hearty dish your family will love! Loaded with crispy bacon, fresh jalapeño, shredded gouda and chopped spinach this will become a fast favorite!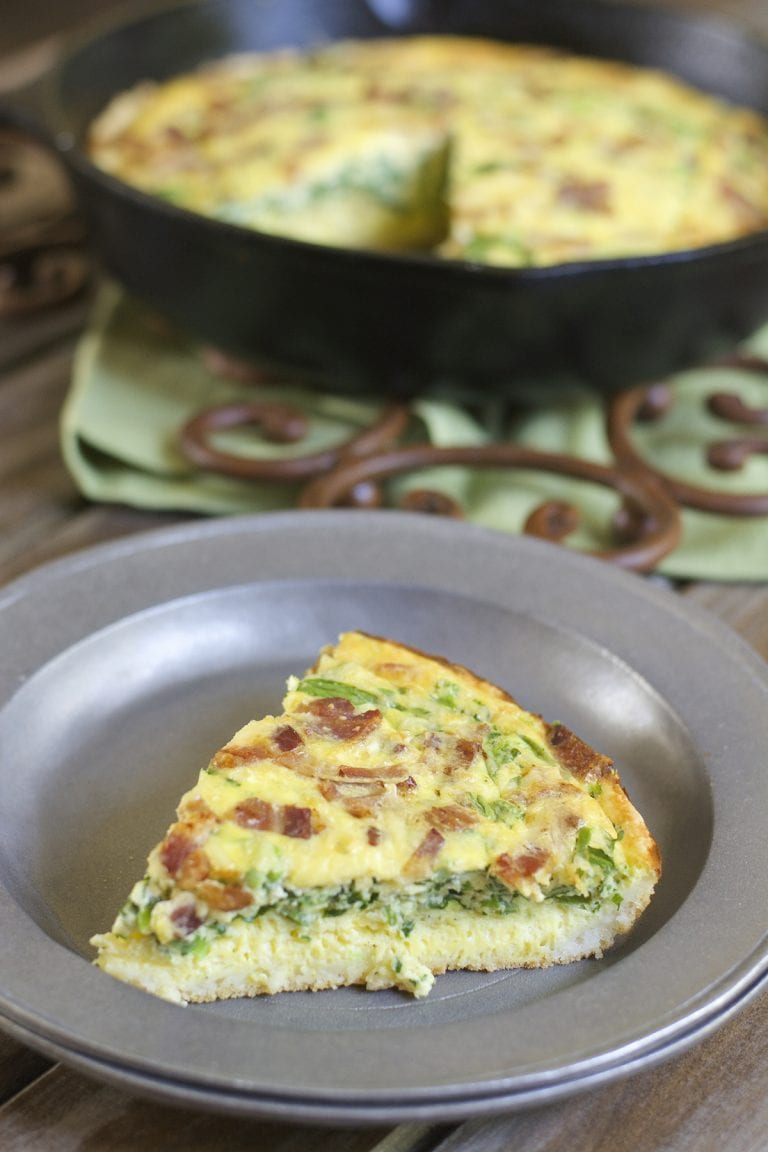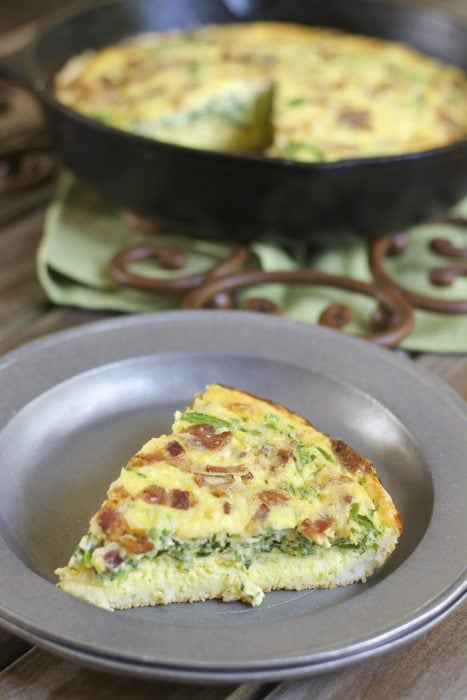 How do you feel about "brinner" you know, breakfast for dinner? In our household Brinner is a big deal. We usually do it once a week and we always look forward to it.
It's always a big debate, which do we want? A nice big stack of pancakes, savory waffles, biscuits and gravy or maybe a big breakfast casserole? Once we went keto, we weren't sure how to cope!
If you've read the blog long, though, you know I've found a way to make nearly every food we love into a keto-friendly option. Now thanks to this amazing Almond Flour Pie Crust, we can add quiche back to the menu!
One of the reasons I love quiche is because it is so versatile. You can easily use whatever veggies you have on hand and switch up the proteins for a new flavor. It is a great way to use up those odds and ends leftovers you have. We have our favorite varieties, Ham and Asparagus, Sausage and Spinach, and Bacon and White Cheddar, but I wanted to kick it up a notch.
This quiche is loaded with crispy bacon, fresh jalapeño, shredded gouda and chopped spinach. This is the ultimate quiche! It is easy enough you can make it for a nice weekend breakfast but hearty enough it will easily double as a dinner!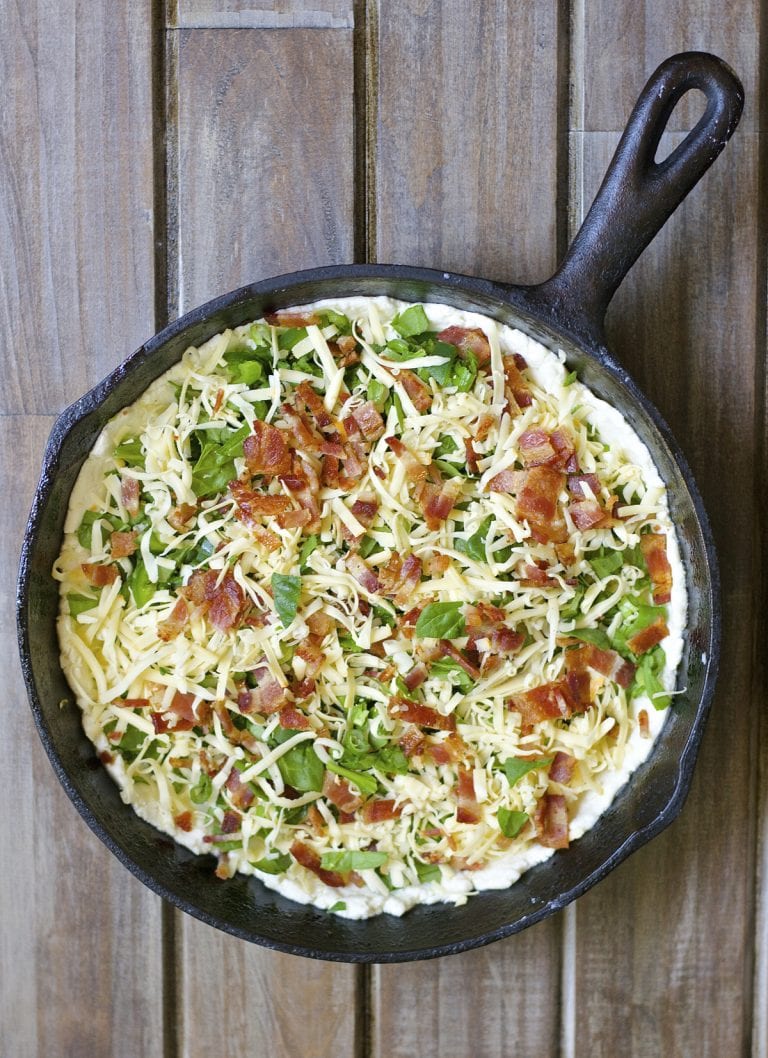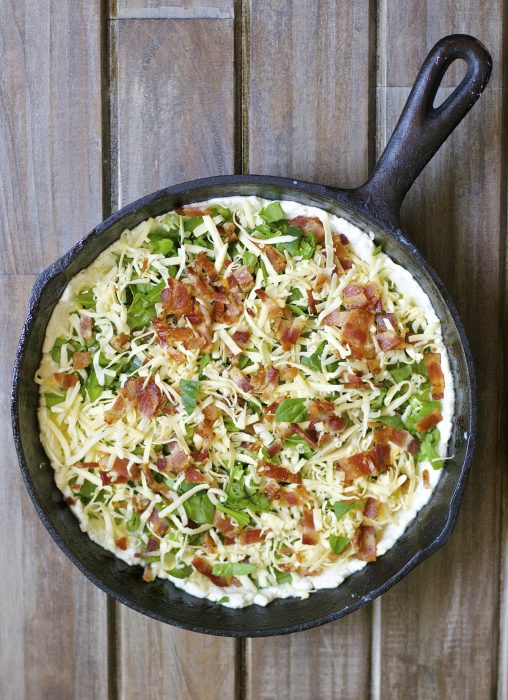 How do I make a keto-friendly crust for quiche?
For this crust, I used this step-by-step guide for a low-carb Almond Flour Pie Crust. It's super easy, only requires six ingredients, and is naturally gluten-free! It results in that perfect buttery, crispy, flaky crust you're used to with quiche.
This recipe does require at least 2 hours to chill in the fridge, so make sure you give yourself enough time. The crust can be made ahead and frozen, though, so it works wonderfully for meal prepping!
Ingredients for Keto Bacon Jalapeno Quiche:
Here's a quick overview of what you'll need to make this fantastic dish! To see specific measurements, keep scrolling down below to the printable recipe card.
Almond Flour Pie Crust (If you aren't aiming for keto, feel free to use any frozen or refrigerated pie crust)
Bacon
Eggs
Ricotta
Spinach
Jalapeños
Gouda
Salt and pepper to taste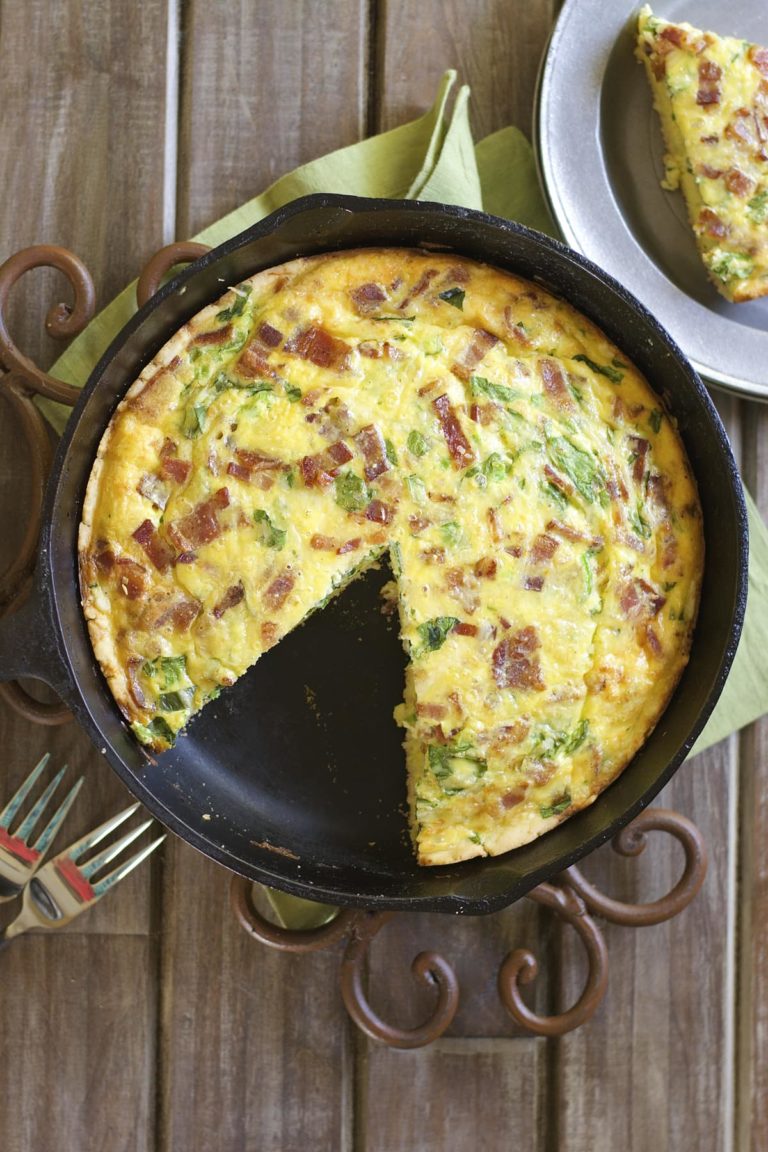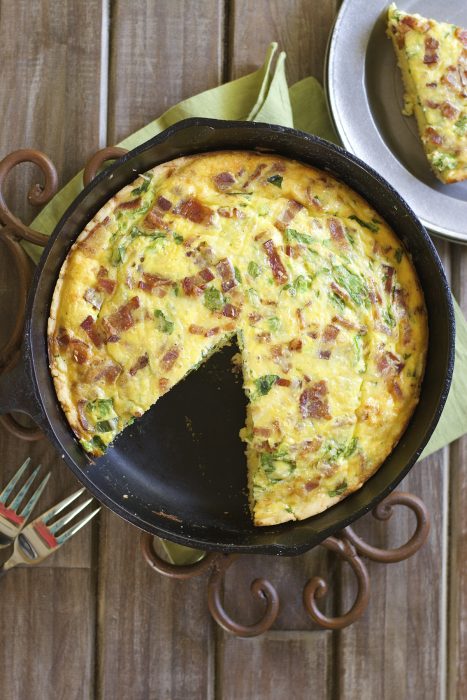 How do I make a Keto Bacon Jalapeno Quiche?
This recipe isn't too complicated! You'll want to start with pre-baking the crust if you've made the Almond Flour Pie Crust. Spray or grease the cast iron skillet or pie pan, press the crust to the bottom and up the sides, then bake for 10-12 minutes at 350 degrees F.
While your crust is prebaking, beat the eggs and ricotta together in a bowl and set aside. Once the crust is ready, sprinkle your jalapenos, bacon, spinach, and gouda on the crust. Follow this by pouring the egg/ricotta mixture and adding salt and pepper to taste.
Bake for 20-25 minutes or until the center is set.
*Note: If you are not going keto and using the almond flour pie crust, you likely won't need to prebake your crust.
Tips for the best keto quiche:
When making the crust, do not skip the chill time. This is very important, and the crust will not set properly if you do not allow it to chill!
Be sure to cook quiche in the center of the oven. If you cook it too close to the top, you could have dark brown edges before the crust is finished baking on the bottom. If you cook it too close to the bottom, your bottom crust may be overcooked by the time your center is set.
You can test for doneness two ways: If you poke a knife into the quiche 1-2″ from the center, it should come out cleanly if it's ready. Alternatively, you stick a thermometer into the center and take the quiche out when the center reaches 170 degrees F.
A dark pan distributes heat more evenly than a glass pan, so opt for the cast iron skillet when possible.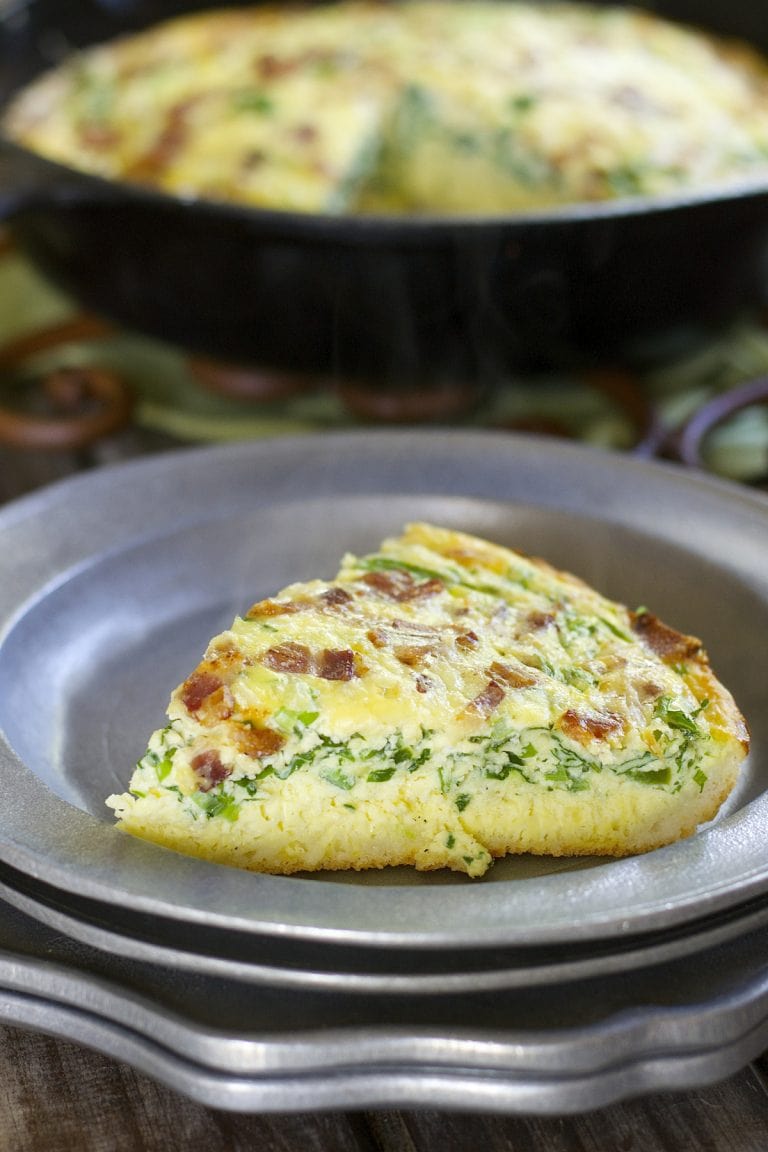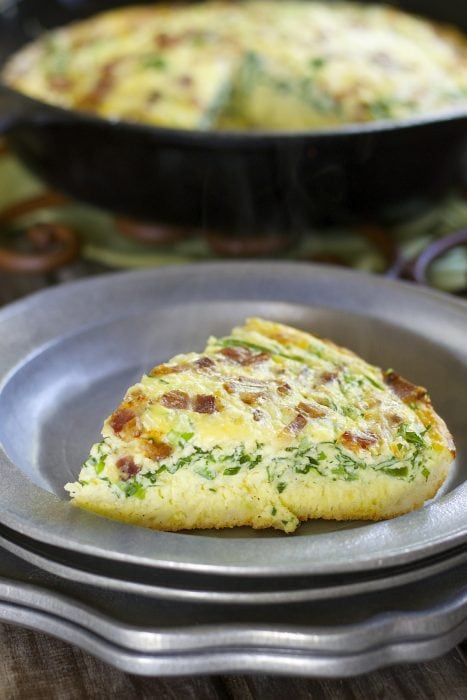 More Keto Breakfast Recipes:
Start your day off on the right foot! These recipes are low in carbs, and most of them can easily be prepared ahead of time, making it easier to stay on track. Here are some of our favorites: