Sweet mini cornmeal loaves are packed with fresh blueberries and vanilla for a perfect Summer combination! This Blueberry Cornmeal Bread will be a fast favorite!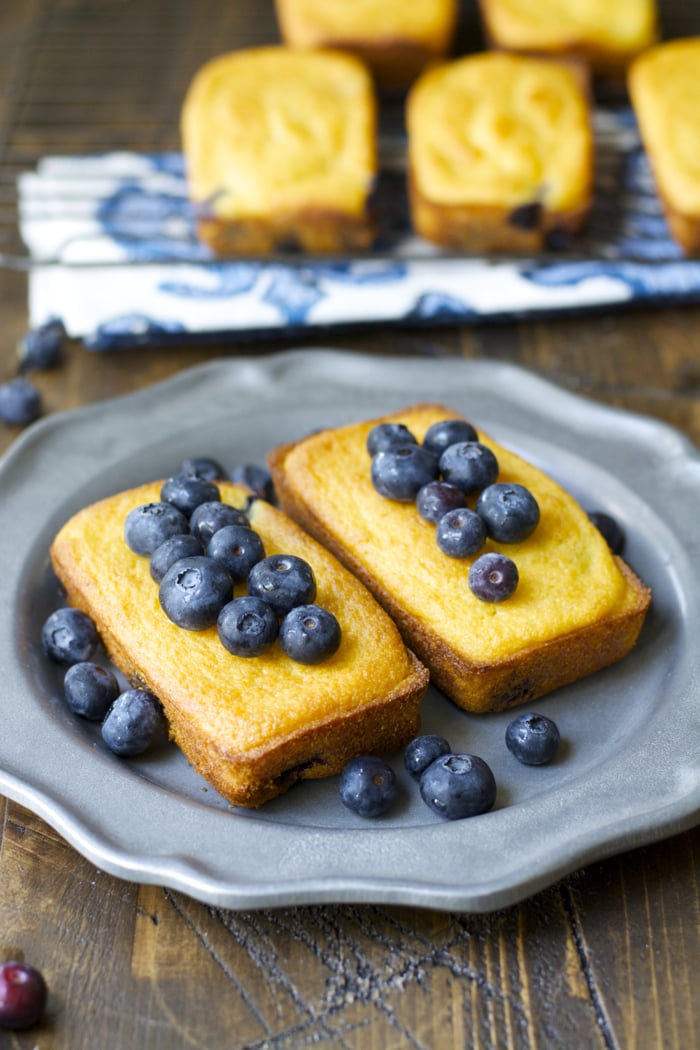 Do you want to know what the most strangely fantastic flavor combo is?
Blueberries and corn.
I know, weird. Right?
It is one of those super strange combos that do not come to mind when you think about perfect flavors. I mean blueberries and corn doesn't roll off the tongue the way peanut butter and jelly or mac and cheese does, right? The first time I had the two together it was a grilled corn salsa. Charred sweet corn was paired with blueberries, a little lemon. It was oddly addictive! Since then I have borrowed those flavors in lots of different dishes including this Blueberry Cornmeal Bread.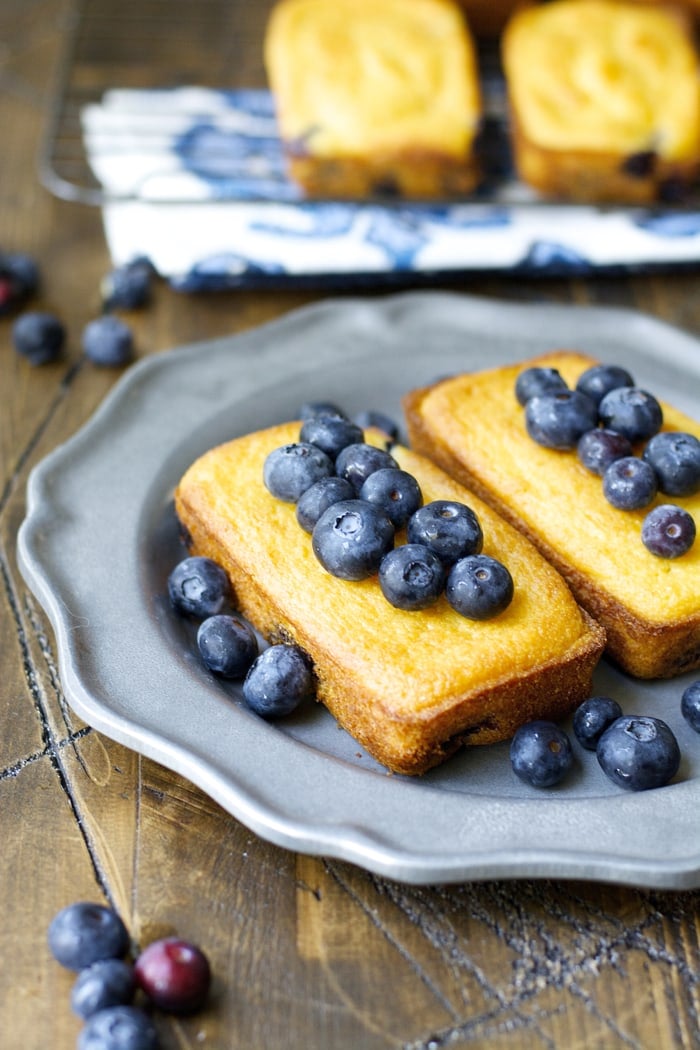 This bread is loosely based on my recipes for Chocolate Chip Cookie Bread and Strawberry Lemonade Bread. It is moist and packed with flavor like the other recipes, but there is something about sweet berries paired with the hearty flavor of cornmeal that really makes the flavor pop.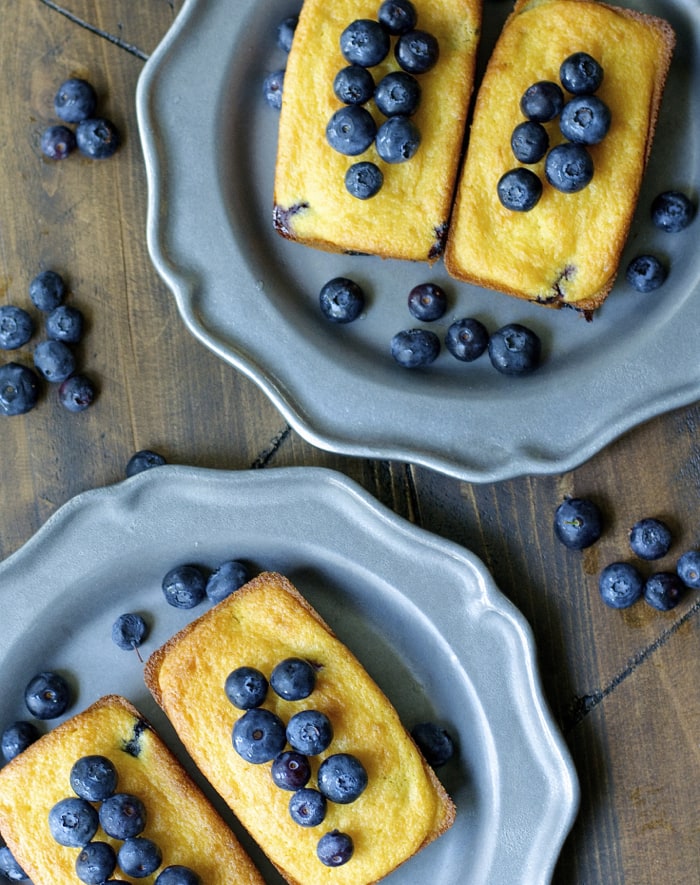 Normally, I wouldn't advocate turning on your oven when it is a zillion degrees out, but for this bread, I will make an exception. This will make for a fun breakfast or a super delicious snack so grab your berries and get to baking!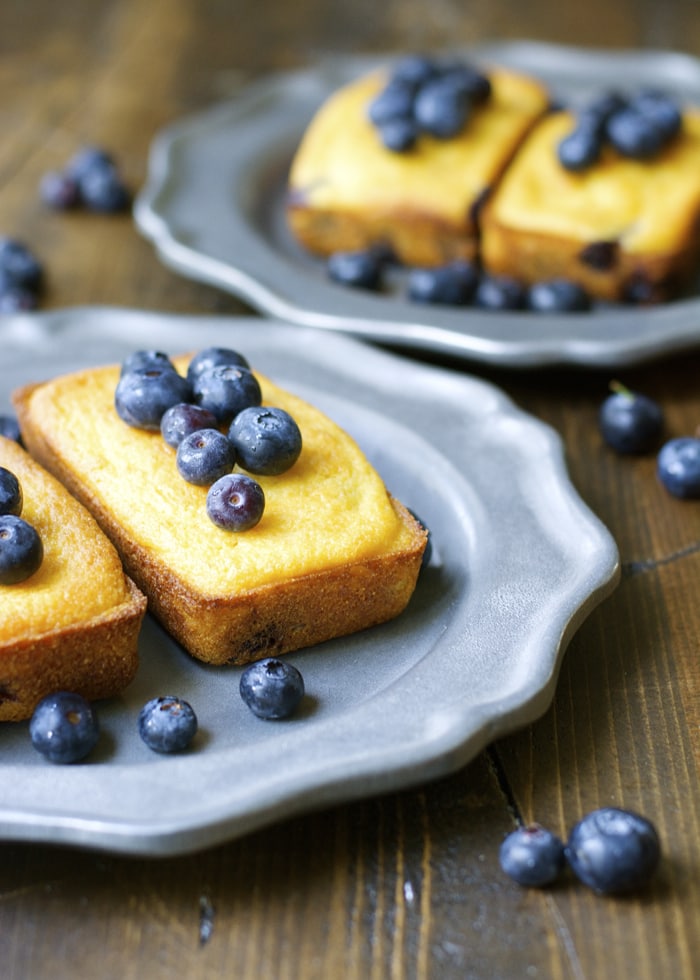 Ingredients

1 cup Gluten Free Bisquick
1/2 cup yellow cornmeal
2 teaspoons baking powder
1/2 teaspoon salt
1 package vanilla instant pudding mix (3.4 ounce)
1/2 cup brown sugar
1 teaspoon vanilla extract
3/4 cup oil
1 1/2 cup buttermilk
2 eggs, beaten
1 1/4 cup blueberries
1 teaspoon corn starch

Instructions

Preheat oven to 350
Combine the flour, cornmeal, sugar, pudding mix, baking powder and salt.
Add the milk, oil, and eggs until well combined.
Add the blueberries and corn starch to a small bowl and toss to coat. Add blueberries to the batter and lightly fold them in.
Grease a mini loaf pan (or muffin tin) and fill 3/4 full with batter.
Bake 20-25 minutes until a toothpick comes out clean.

7.8.1.2

231

https://www.maebells.com/blueberry-cornmeal-bread/
Other Easy Recipes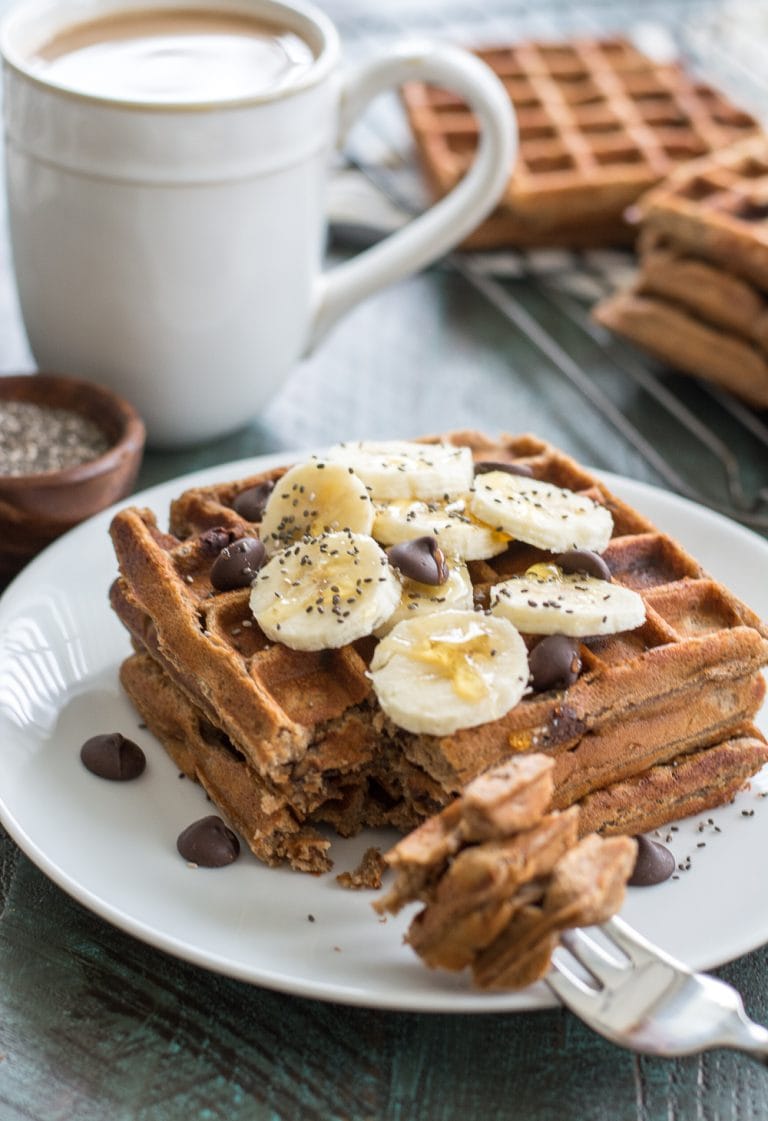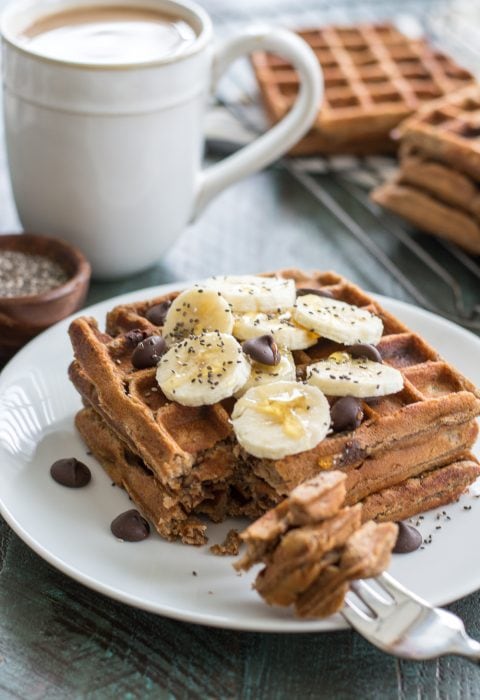 Flourless Peanut Butter Protein Waffles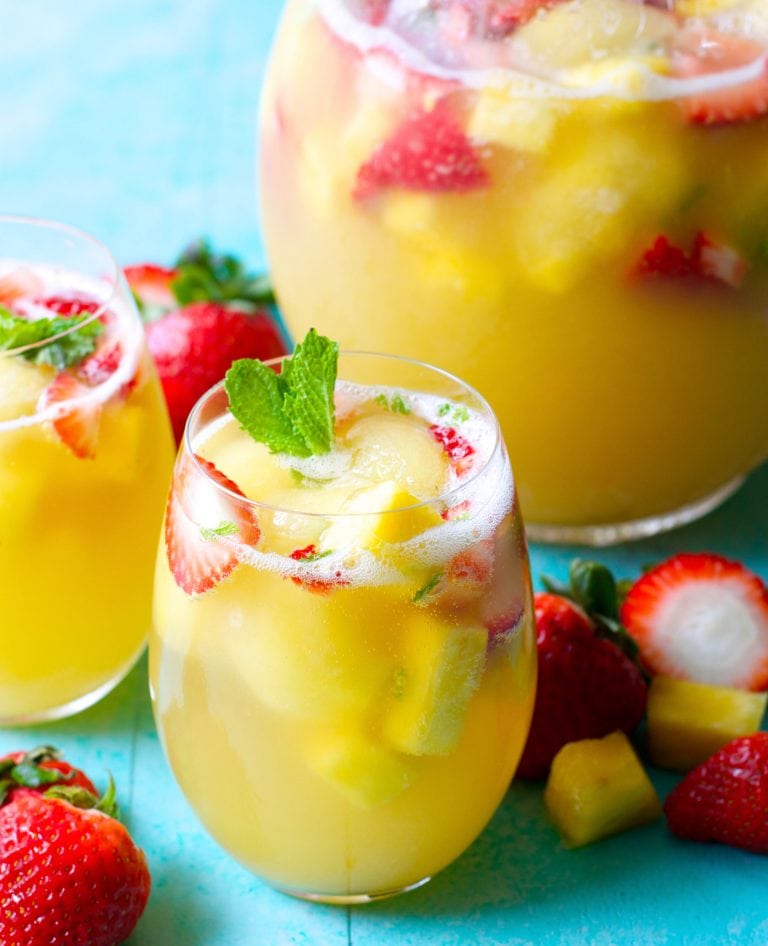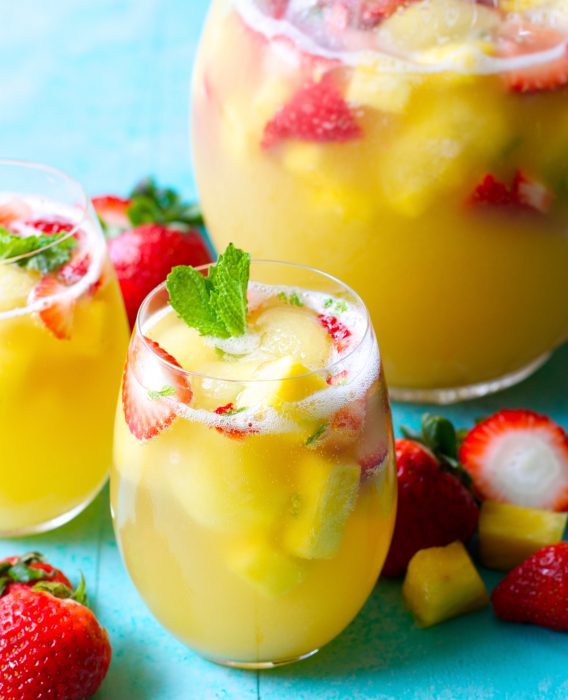 Sparkling Pineapple Strawberry Punch + Video