These elegant Blackberry Brie Bites are the easiest four-ingredient appetizer – perfect for holiday parties!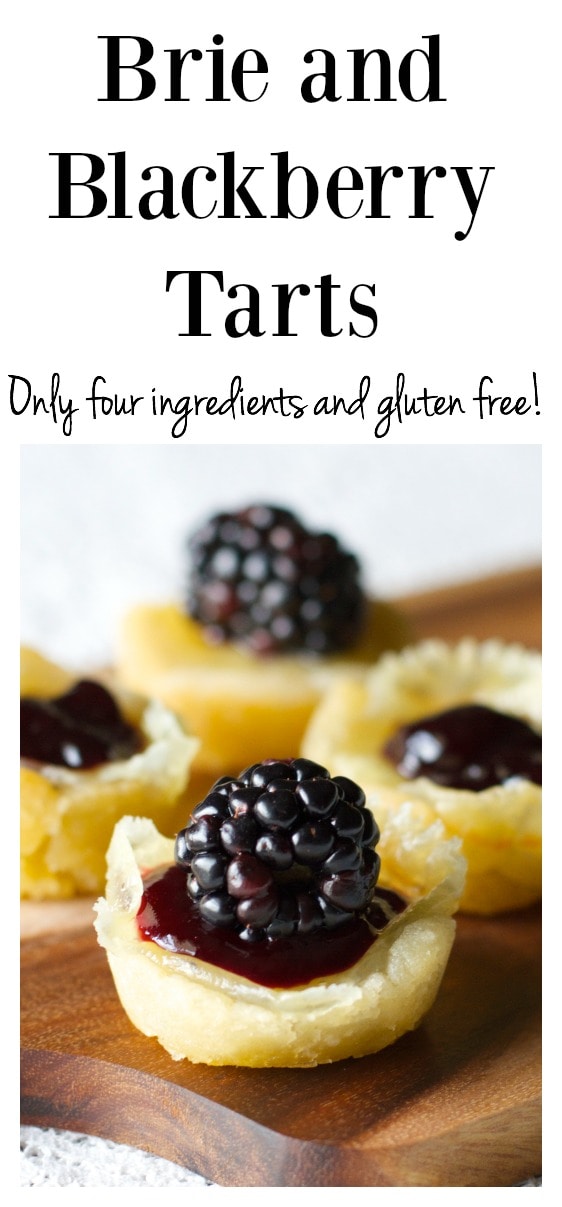 Check out my VIDEO below to see how I make these simply delicious brie appetizer bites!
Do you watch Downton Abbey? I am pretty obsessed. I cannot wait for season 5 to start this weekend. About two months ago I binge watched season 4. But THEN last week I watched the trailer for season 5 and I decided I had to rewatch season 4 again to full prepare myself.
Here are some of the things I can't wait to see: Who does Lady Mary pick? She is being courted by about half a dozen men, surely she can find one she likes! I so very badly want Mary to find someone, I really hated that they killed Matthew off because I thought they were so fantastic together. And after several seasons of back and forth I was ready for them to be happy!
Lady Edith and this baby. Is Mr. Gregson coming back or not? In season 4 I kept expecting him to reappear or at the very least to get some answers as to what the heck happened to him when he went to Germany. I hope they actually give us an answer instead of just leaving a big question mark out there.
Will the estate actually survive? I liked how they were looking for other ways to run the estate in season 4. Branson and Mary were a great team and I thought that was a fantastic story line. I hope it works!
In the spirit of the season I am sharing the most elegant appetizer ever. My Blackberry Brie Bites not only look terrifically fancy, but they taste absolutely incredible, too. Bonus: you can easily make these a low carb treat!
Sweet blackberry jam and fresh blackberries perfectly pair with gooey and flavorful brie, all nestled inside a slightly crisp and wonderfully flaky crust. These handheld bites are guaranteed to be the hit of your next party!
Delightful little brie and blackberry bites are impressive to guests, however, they are so incredibly easy to make that I call them an effortless appetizer!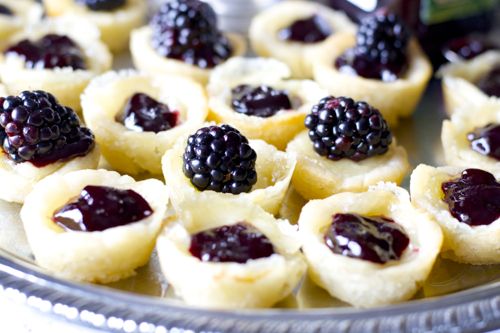 Ingredients in Brie Bites
This Brie cheese appetizer is basically too easy to even consider it a recipe. Four super simple ingredients make a really impressive party appetizer! My brie and blackberry tarts "recipe" yields 24 delightful snacks.
Here is all you need:
Blackberry jam
Fresh blackberries
Refridgerated pie crust (or Keto Fathead dough for a low-carb option)
Brie cheese
Mini muffin pan
How to Make Brie Bites
Because it is so easy to make this Brie appetizer, you can absolutely put these brie and blackberry bites at the bottom of your festivities prepping to-do list. Start to finish, it only takes about 20 minutes until you and your guests are enjoying!
Firstly, preheat the oven to 400 degrees F and spray a mini muffin pan with nonstick spray.
Cut the pie crust (or Fathead dough) into chunks large enough to be pressed into the individual mini muffin tins.
Remove the rind from the cheese, and cut the brie into 24 small pieces.
Place a chunk of brie inside each pie crust cup.
Bake for 10 minutes, until the cheese has gotten soft and the crust is slightly browned.
Remove from the oven and allow the brie bites to cool slightly.
Use a teaspoon to spoon a small amount of blackberry jam onto each, and add a fresh blackberry on top.
Seriously, these brie and blackberry tarts are the easiest party appetizer! These are a really wonderful snack for any occasion, but they are especially nice for New Year's if you are looking for something low-maintenance with big flavor.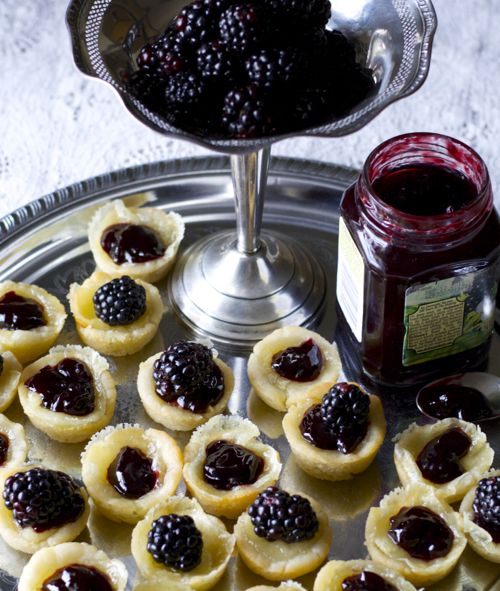 Can I Prep These Bites in Advance?
Yes! Assemble and bake the bites, but add the jam and fresh berries just before serving them.
Can I Make These Gluten-Free?
Yes! Use a store-bought gluten-free pie dough or make a batch of Fathead Dough.
Can I Use Another Type of Jam?
I don't see why not! Brie pairs well with a number of fruits and jams. I bet raspberry jam and fresh raspberries would work nicely here too.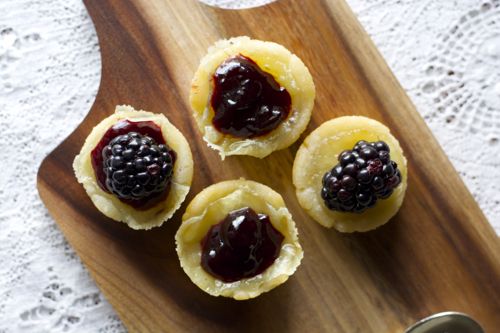 Tips for Making Baked Brie Bites
This recipe isn't an exact science — you can eyeball the amount of pie dough that gets pressed into the bottom of the muffin tins.
You can also use a regular-sized muffin tin to make this recipe, you'll just wind up with larger tarts.
If you have leftovers, store them in the fridge for up to 3 days.
More Cheesy Appetizers: